Table of Contents
This post may contain affiliate links. See our affiliate disclosure for more.
Productivity apps are designed to make your life easy. They can help you schedule your freelance life, avoid burnout, and get more work done quickly.
If you are a freelance worker, you know how important it is to stay on top of your work. However, it can be challenging to keep track of everything that needs to be done.
That's where the best mac productivity apps come in. From project management to creating invoices, these apps will assist you in every way possible! This blog post will share the 20 best mac productivity apps and show how they can help you work smarter, not harder.
20 Best mac productivity apps
1. Rescue Time
This desktop app will help you take back control of your time. The app runs in the background and tracks your time on your Mac. It then gives you detailed reports on your productivity and suggestions for improvement.
RescueTime is available for both Mac and Windows users. The app has a free and premium version. The premium version offers more features, including setting goals and getting real-time alerts if you spend too much time on non-productive activities. This award-winning productive app is for you if you want to be more effective, focused, and take back control of your time.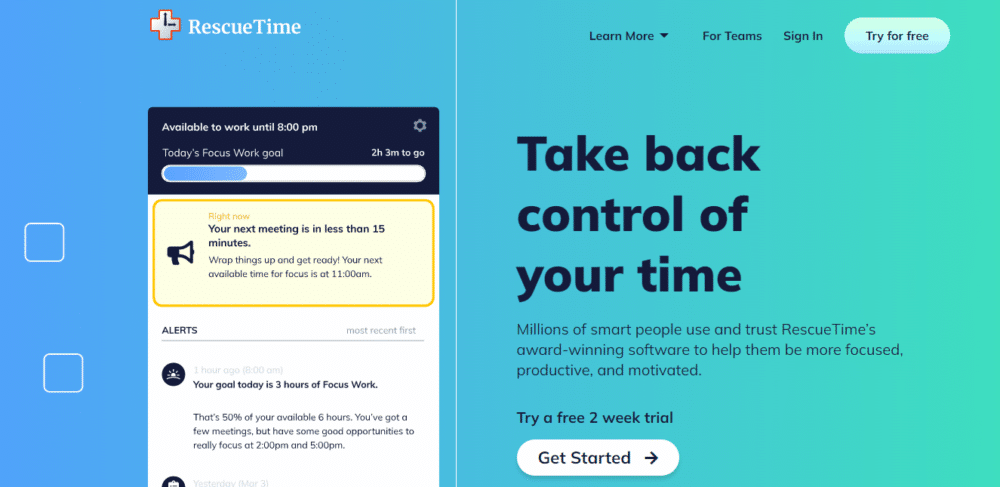 2. TextExpander
As the name suggests, this app expands short text into a long form. It works automatically.
Text Expander is the best productivity app for Mac users to customize and create text into entire paragraphs by typing simply and uniquely.
You can also get your customized combinations while typing a lot of words. Download and make your text more healthy and more usable.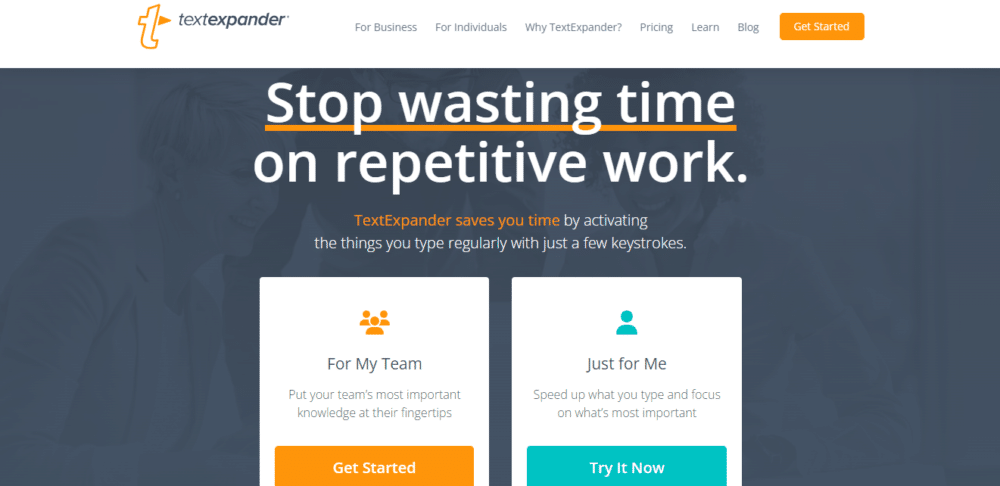 3. Flycut
For Mac users looking for a clipboard manager, Flycut is an excellent option. This productivity app keeps track of everything copied to the clipboard, making it easy to access later. You can store frequently used text, images, or files.
The app is highly customizable so users can set it up to best suit their needs. One of the great things about Flycut is that it integrates with several other productivity apps, making it even more powerful. Users can access their clipboard history from within these apps, and they can even set up keyboard shortcuts to quickly copy and paste the text. Overall, Flycut is a well-designed clipboard manager that can help boost productivity for Mac users.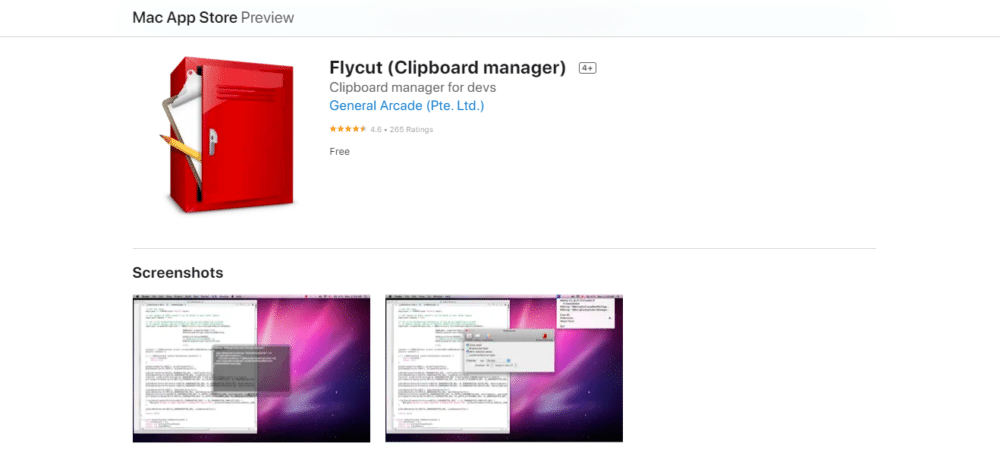 4. Moxie (formerly Hectic)
This is definitely one of the best Mac productivity apps that helps make freelance work a breeze. You can now manage all your projects, deadlines, and invoices in one place. The app comes with various features designed to boost productivity and streamline workflows.
For example, users can create custom to-do lists, set reminders, and track their progress over time. Moxie also makes sending invoices and receiving payments easy, making it an ideal solution for freelancers who want to take control of their finances. With its simple interface and powerful features, Moxie will become a staple for busy professionals everywhere.
5. Bonsai
As a small business owner, you wear a lot of hats. You're responsible for everything from bookkeeping to marketing to customer service. It can be tough to keep everything organized and running smoothly. That's where bonsai comes in.
Bonsai is a productivity app designed specifically for small businesses. It helps you keep track of all your tasks and deadlines in one place to stay on top of your game. So if you're looking for a way to streamline your business and boost your productivity, bonsai is the way to go.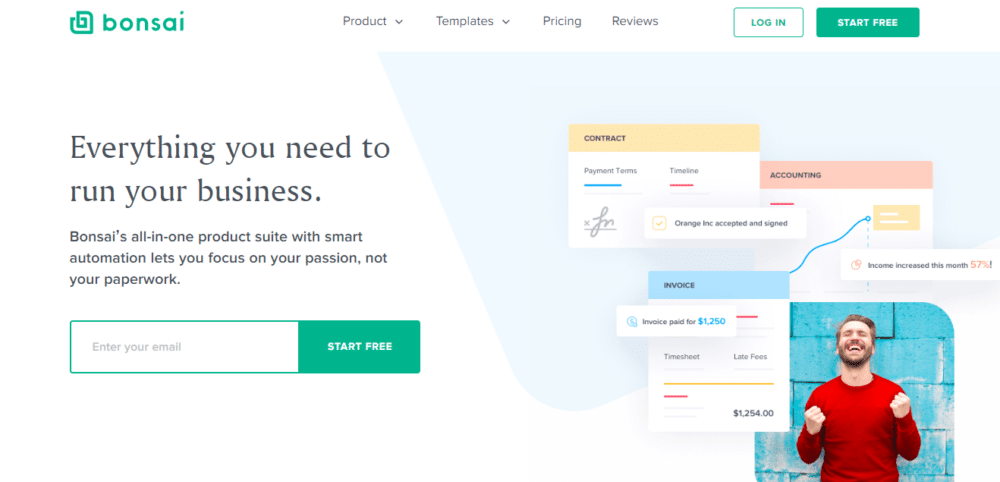 6. LastPass
Productivity apps are designed to make our lives easier by streamlining everyday tasks. LastPass is a password management app that does just that. It allows users to store and manage their passwords from anywhere securely. LastPass is not just one of the best Mac productivity apps, because it is also available on all other major platforms, including Windows, iOS, and Android. And it's free to use!
Simply download the app and create an account. Then, start adding your passwords. LastPass will autofill them for you when you need them. You can also use it to generate strong passwords for new accounts.
So why not give LastPass a try? It might make your life a little easier.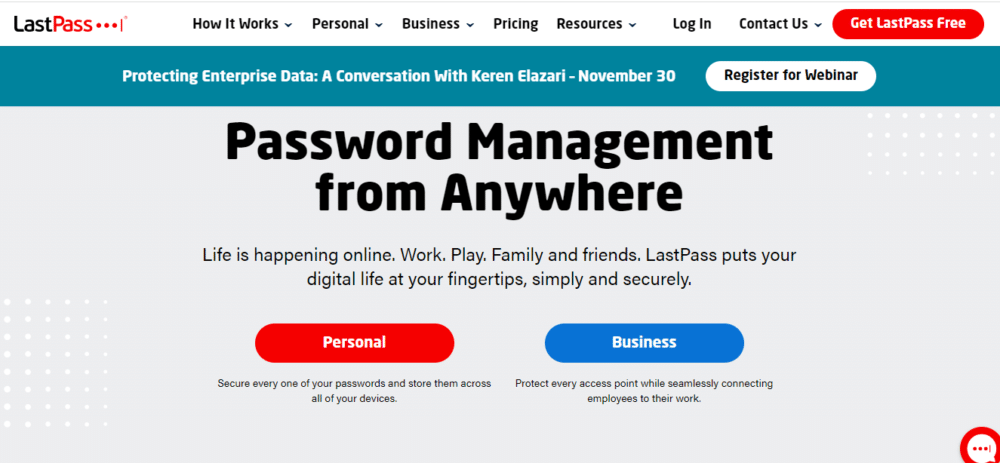 7. Pocket
Are you an avid reader and love to read whatever comes in front of you while browsing? But sometimes, due to workload, it might not be possible for you to read them on the go, and you want to store them for later reading. Then here comes the Pocket app in handy. As the name says, it works as a pocket for all your later reads and saves them for future reading.
Moreover, this app recommends the best reads on the internet for you, and you can read them whenever you want.
So add this app to your Mac, save interesting reads in your pocket library, and enjoy them later.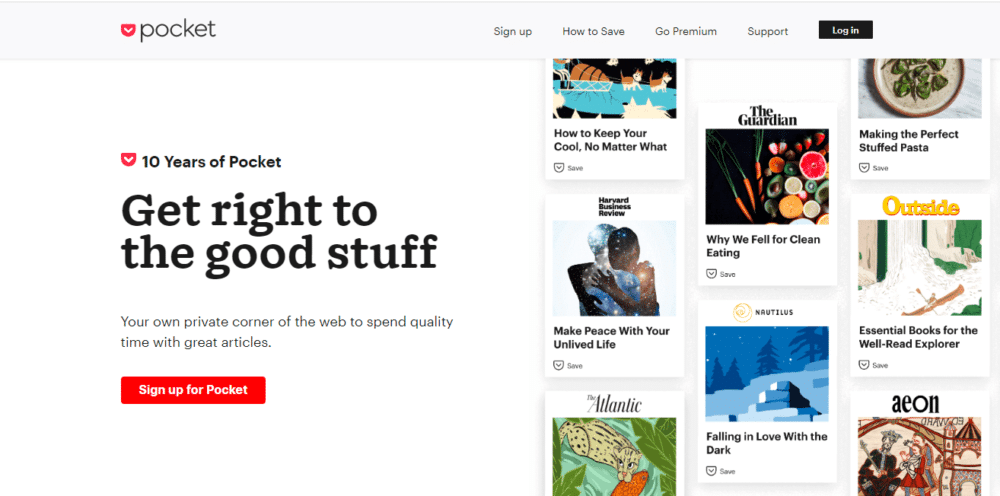 8. Zapier
Zapier is a productivity app that helps Mac users streamline their workflow by automating repetitive tasks and connecting other apps.
For example, Zapier can automatically add new contacts to your address book or send automatic reminder emails. You can also use it to integrate with other productivity apps, such as Evernote and Trello. This makes it an essential tool for anyone who wants to get the most out of their Mac. In addition, Zapier is very easy to use and set up, so you can start using it immediately.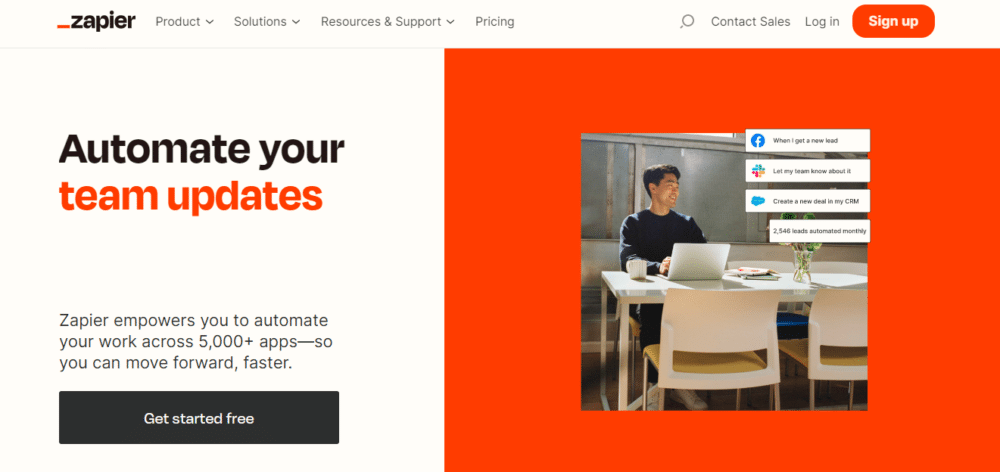 9. Notion
This Productivity app helps you organize your work and manage your projects. It is available for Mac Users and has a free trial. The notion has been designed to be your all-in-one workspace, where you can write, plan, collaborate, and stay organized.
Notion app is simple to use and easy to get started with. You can create anything you need, from simple notes to complex kanban boards and everything in between. The notion is highly flexible, so you can customize it to fit your needs. Whether you're looking for a better way to manage your tasks or seeking a more efficient way to collaborate with team members on work projects, Notion is worth checking out.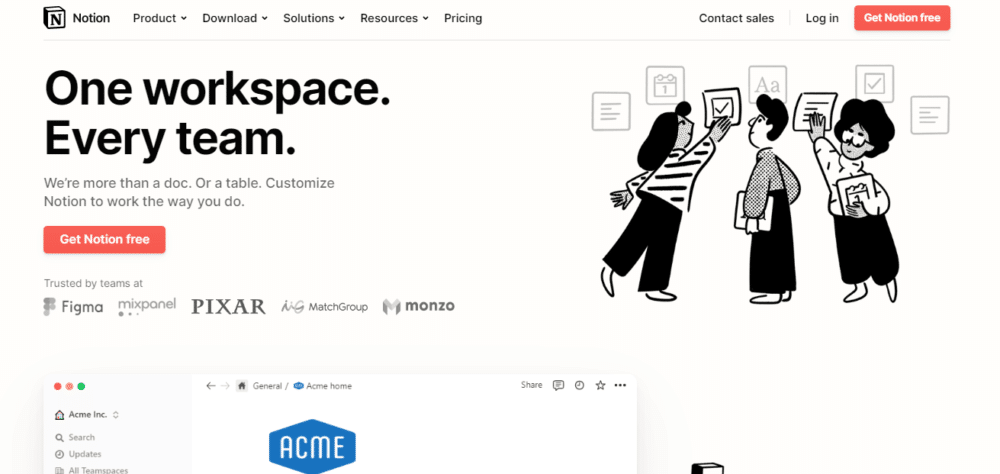 10. FreshBooks
This productivity app helps freelancers create professional-looking invoices in seconds. The app is designed for Mac users and integrates with the native Mac interface to provide a seamless user experience.
FreshBooks also offers features that make it easy to manage your freelance business, including tracking time, expenses, and client payments. In addition, the app provides comprehensive reporting tools that help you understand your business finances. Overall, FreshBooks is an excellent choice for freelancers who want to streamline their billing process and reduce their time on administrative tasks.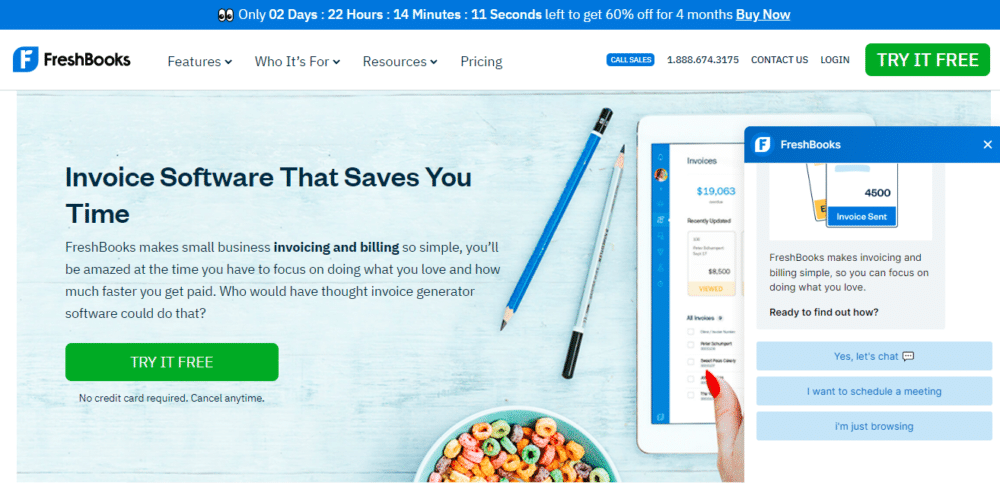 11. Bear
Bear is the best Mac productivity app to mark down your notes. It takes work to take notes and organize them in a form. But the Bear app saves time by having a note-taking option.
It can give your visuals in reality through texts, images, and other drawing materials. It is a beautiful app to use. This app also won an Apple Design Award in 2017.
You can easily pull and customize any notes with a fantastic theme and organize them easily. It will take your information in privately with the help of an encryption option.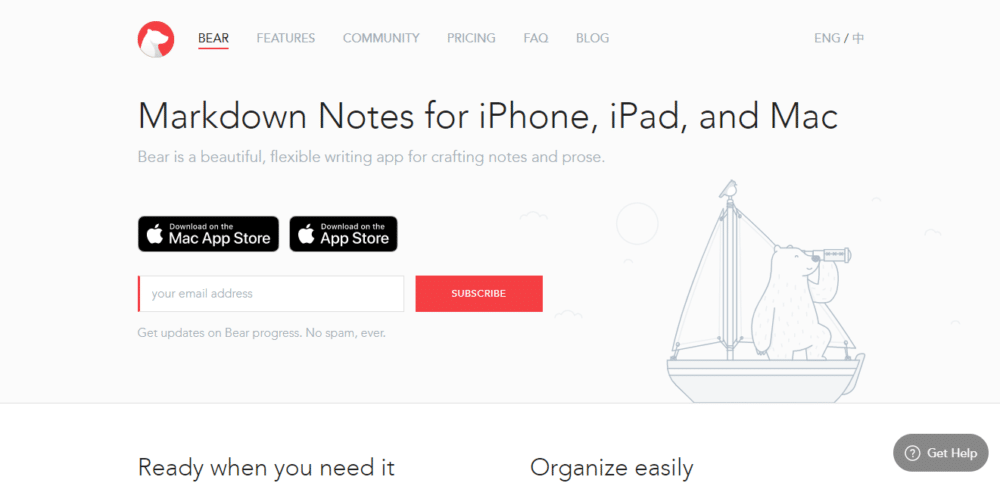 12. Canva
Canva is the world's most prominent and accessible tool for making designs in many forms, like brochures, cards, Instagram posts, carousels, and many things in a row. It is the most productive app ever online.
Everyone can use it for editing and making awesome designs. If you are a business owner or freelancer, canva is vital in personal branding because it visualizes your dreams into reality.
And yes, it is free to use! You can also use its premium access, but if you have a low budget, you can go with its free admission.
You can use the app on a desktop or smartphone and will love it for sure.
Download this worthy app, make your account and enjoy your designs.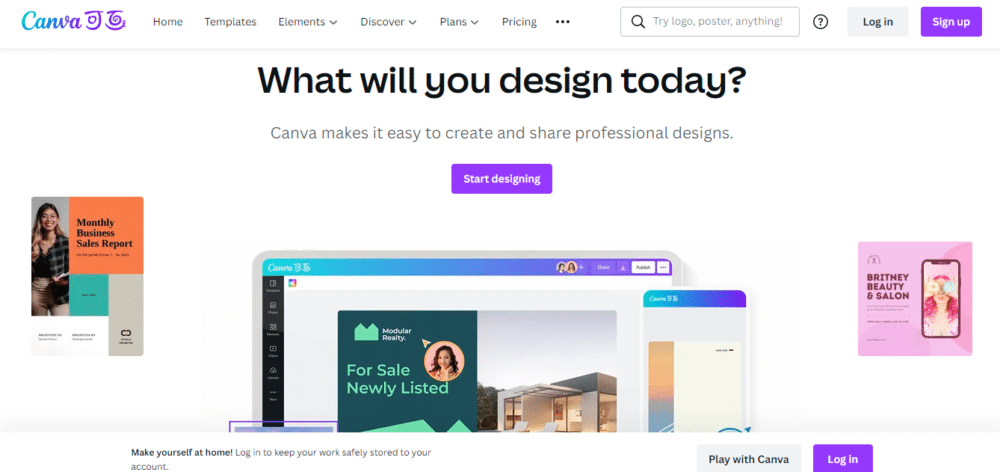 13. Grammarly
If you're a freelance writer, then you'll love this app. It works like magic to check spelling and grammatical mistakes quickly. If you write articles, blogs, emails, applications, reports, and other materials and want to make your document error-free, then Grammarly will help you highlight your mistakes.
It is a perfect combo for your work. It reveals grammatical mistakes and proposes other changes while checking a document with the help of different aspects. It also gives you the reading score, word count, and character count.
You can edit your document to check spelling, synonyms, corrections, content tone, and more.
Download this Mac productivity app and make your document error-free.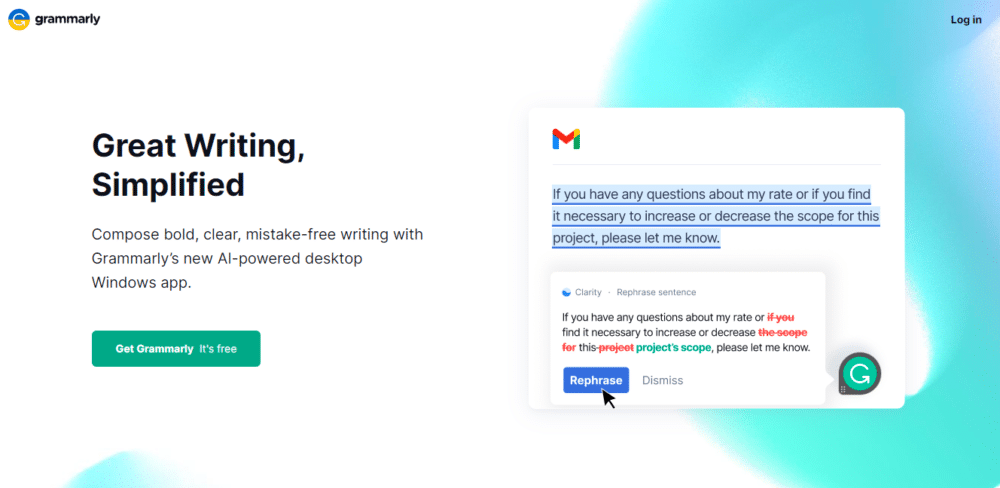 14. Trello
This productivity app helps Mac users keep track of their tasks and projects. It features a simple interface that allows users to drag and drop functions into different categories, and you can keep your every important task or information in one place.
Trello also includes a variety of workflow templates, making it easy to get started with the app. In addition, Trello integrates with many other productivity apps, making it even more versatile. Trello is an excellent tool for helping Mac users and business owners boost productivity.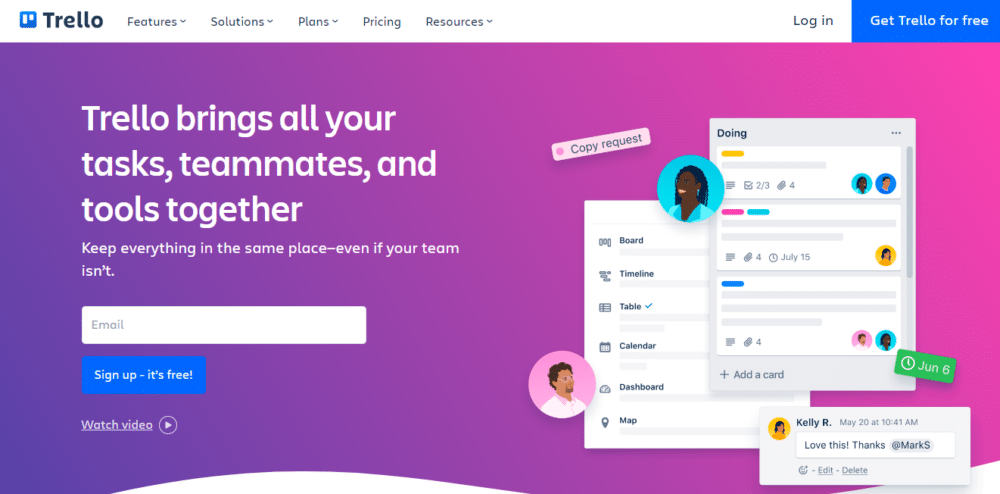 15. Alfred
Alfred is the one of best Mac productivity apps because it defines the productivity level of the Mac by using customized keyboards and other important shortcuts. Its shortcut keyboard feature helps you to stay on the right track while doing other work.
Utilizing this tool, you can quickly open, close, and search other apps without distractions. It also has other unique features to save quality time while doing other tasks.
It has multiple qualities like it helps you move faster while you browse other windows and apps. You can search your working app through the search bar and get easy access. You can open any website through this shortcut key.
It also allows you to control and manage your Mac's speed and other things. You can turn off, restart, and more with the help of this key. When you install this app, you will find all the commands to help you use it.
So use it to streamline work by adding speed and efficiency.
16. Magnet
You can use Magnet to organize your workspace smoothly. It is challenging to do all tasks at one time. It becomes a more confusing element to do that. When working on so many windows, you need to remember your specific window, and it's an easy way to make a mistake.
But Magnet is here to save this distraction from you. This app will help you organize your specific windows according to your need—the dimensions used according to the length of your computer.
It can separate the screen into three significant parts. This tool also allows using its different keyboards for other materials. You can set shortcuts by default according to your need, and they will appear everywhere.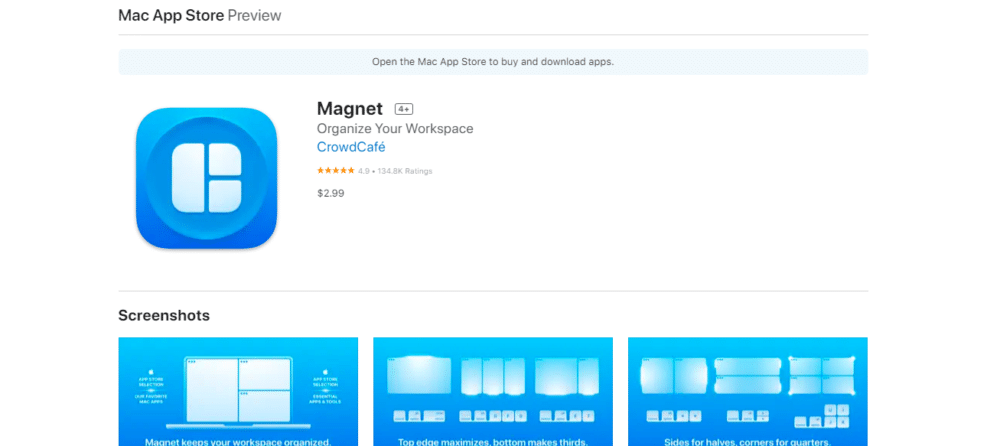 17. Spark Mail
This app works sparklingly, as its name says. With Spark Mail, you can manage your emails and email inbox. There are many features in this app to use.
It is a simple yet extra interactive way. It allows you to highlight your essential emails separately. You can efficiently handle your inbox. You can also write emails to others.
You can also make a schedule, label, group, and organize your emails and can enjoy discussing your work with others.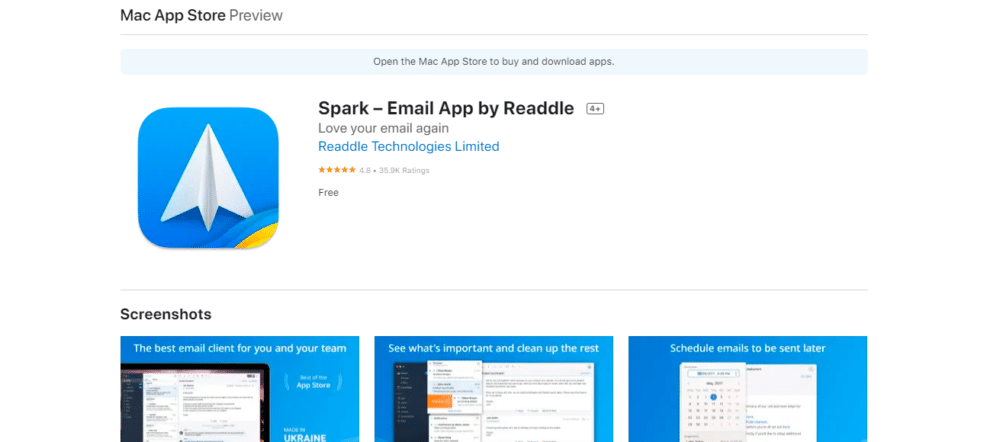 18. PDFelement
It is a professional PDF file editing app. PDFelement is one of the best Mac productivity apps to help you quickly edit your files.
We know that PDF files do not edit easily, and you cannot add other information. So, we find much difficulty having a PDF file and converting it into another format.
PDFelement is now here to assist you in this regard. It edits your PDF file to its original form. This app also gives you access, and you can change the size, color, and other changes according to your desire, even if you can copy-paste, delete, add, or move paragraphs.
Furthermore, other options are available, like underlining and highlighting your data to make it more readable. It can directly convert into other forms without changing its themes.
Download this worthy app and easily read, edit, scan, convert and merge the document.
19. CloudApp
CloudApp is another one of the best Mac productivity apps. You can record and smoothly capture your screen. It also takes screenshots and works better in visual form. It helps you to stay connected in digital work.
If you want to use your desired data in your meetings, interviews, classes, and other particular areas, then this fantastic app will help you to stay active. It has features to cure your problem in your difficulties.
You can save your data and use link-based access to access your information. While working, you can easily capture or record your favorite data. You can later look at your data whenever you want.
You can also upload your data on CloudApp online server for later usage. It has an easy interface. Install this app and use it to stay active while working.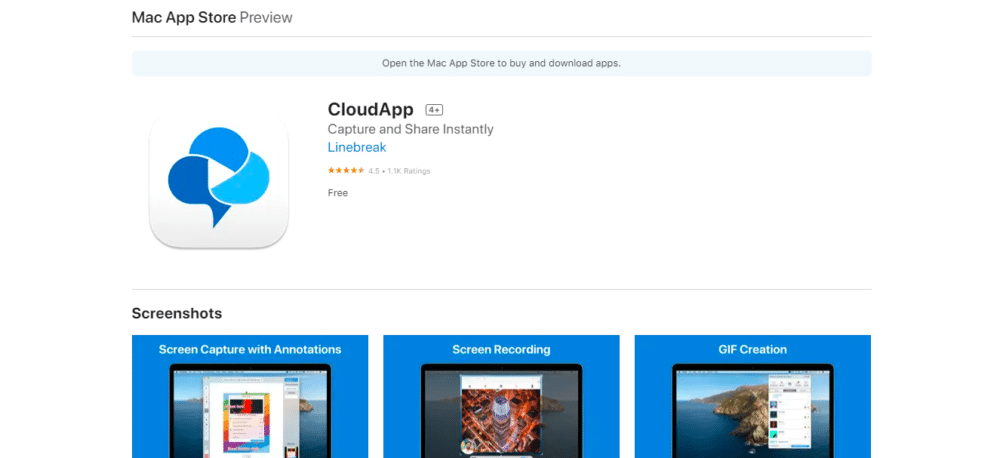 20. Todoist
Last on our list of best Mac productivity apps is Todoist! Use Todoist to make your to-do lists, manage tasks, and avoid the hassle of forgetting. This way, you will keep your essential material while searching for other files.
You can save all your projects, whether they are personal or professional notes. It is an excellent app because all features are free to use. It includes creating a task, browser extensions, and other options which you can use to make your desired notes quickly and easily.
If you want to use more advanced-level notes, you can purchase its yearly plan for $29.
Using this app, you can get deadline reminders, advanced features, and other automatic things. Students can easily make important notes and store their data in this, which they can't lose at any rate.
Download this valuable app, enjoy your free version, write every idea in your head, and save your notes.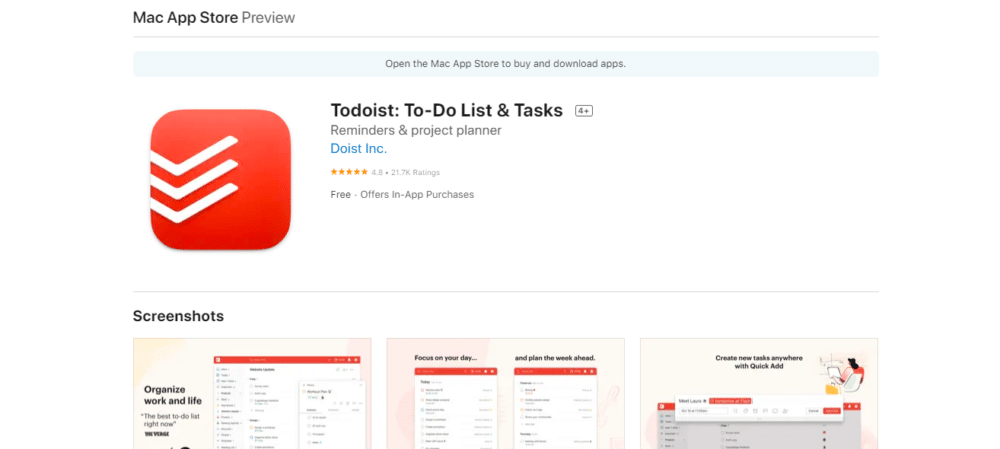 Benefits of using the best mac productivity apps
1. Get organized
By using the best Mac productivity app, freelancers can easily keep track of all their projects, tasks, and deadlines in one convenient place. This helps to ensure that nothing slips through the cracks and that everything is taken care of on time.
2. Streamline workflows
Most Mac productivity apps come with features such as task and project management, calendar integration, time tracking, and other tools to help freelancers manage their workflows more efficiently. This makes it easier for them to stay organized and productive while managing multiple tasks at once.
3. Stay on top of deadlines
Freelancing can be incredibly hectic, but with the right app, freelancers can easily keep track of upcoming deadlines and ensure that everything is completed on time. This prevents them from missing important commitments and ensures that their clients are always satisfied with the work they provide.
4. Maximize productivity
The best Mac apps come with features designed to help freelancers stay productive throughout the day. This includes tools such as timers, task reminders, and productivity trackers that help users stay focused and maximize their productivity.
5. Improve collaboration
Many Mac productivity apps come with features designed to facilitate collaboration between freelancers and their clients. This makes it easier for them to communicate effectively and work together on projects in real time, even when they are not in the same room.
6. Save time and money
By using a Mac productivity app, freelancers can save time by streamlining their workflows and improving collaboration with clients. Additionally, they can also save money on tools such as task management software and project management software. This makes it easier for them to stay competitive in the ever-changing freelancing landscape.
Many great productivity apps for Mac users make your freelance life more manageable than before. Some significant aspects will help you understand the listed apps.
Final Takeaway
So there you have it, our top picks for the best Mac productivity apps.
We've highlighted a few of our favorites here, but plenty of other great options are also available. If you are a freelancer, then a productivity app can be a valuable tool to help you get more done and avoid burnout.
We hope one of these apps will help streamline your workflow and make you more productive.
So get started today and see how these apps can help you take your productivity to the next level.
How has using a productivity app made a difference in your work life? Let us know in the comments below!
Keep the conversation going...
Over 10,000 of us are having daily conversations over in our free Facebook group and we'd love to see you there. Join us!