You've probably seen them around already—the shiny new(ish) .design domains. Maybe you saw one on a fellow designer's business card or even being used by the departments of industry leaders, like facebook.design.
Either way, there's no denying it: a .design domain name is super sexy.
Particularly if so much of your life revolves around design:
Maybe you're a graphic designer (or want to be one)—a .design domain would be the perfect place for your portfolio.
Perhaps you're an upscale agency—a .design domain is a unique way to stand out and reach new audiences.
Maybe you design physical or digital products for a living—a .design domain fits your daily work perfectly.
Regardless of what you do on a day-to-day basis, a .design domain is a great option for building your business.
I mean, it's only very recently that new top-level-domains come along that match exactly what you do for a living and make your branding look better.
And since most of the .coms have been around for so long, it can be super frustrating when yourdesigncompany.com is taken. Then .net is just not right since it screams "I didn't get the .com!"
Trust me I've been there; branding is tough. But a .design domain can help with that.
Need more freelance jobs?
Enter your work email below and we'll send you 10 fresh freelance job leads from the last 48 hours along with some of our best content to help you get the jobs you deserve.
Because the .design domains haven't been around for very long (compared to .com domains for example), there are still lots of great options available. And with luck, you'll find your agency or brand or name is still 100% available.
Lucky for you, I've built a fancy free tool below to check if your .design domain of choice is available. Hope you enjoy it! Keep reading for more details and other options too.
Free 

.design

domain availability checker
(And get the domain for just $5 when you use this tool)
Who's using a .design domain?
There are loads of very talented people and companies using .design domains to build their portfolio, tell their story, and reach new customers.
Here are a few examples:
NPR.design: stories from the design teams at National Public Radio
The NPR design team uses this .design domain to share their thoughts, poll their listeners, and explore how to use design to further daily news and important messages.
Facebook.design allows you to see what's on the minds of the product designers at the most influential social media company in the world.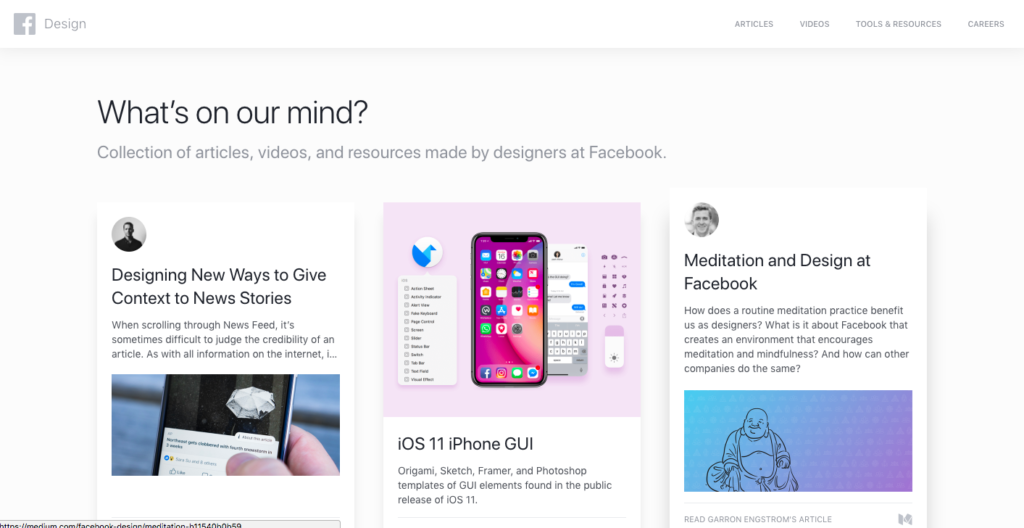 Dropbox uses their .design extension to showcase the history and evolution of this product which so many of us use on a daily basis.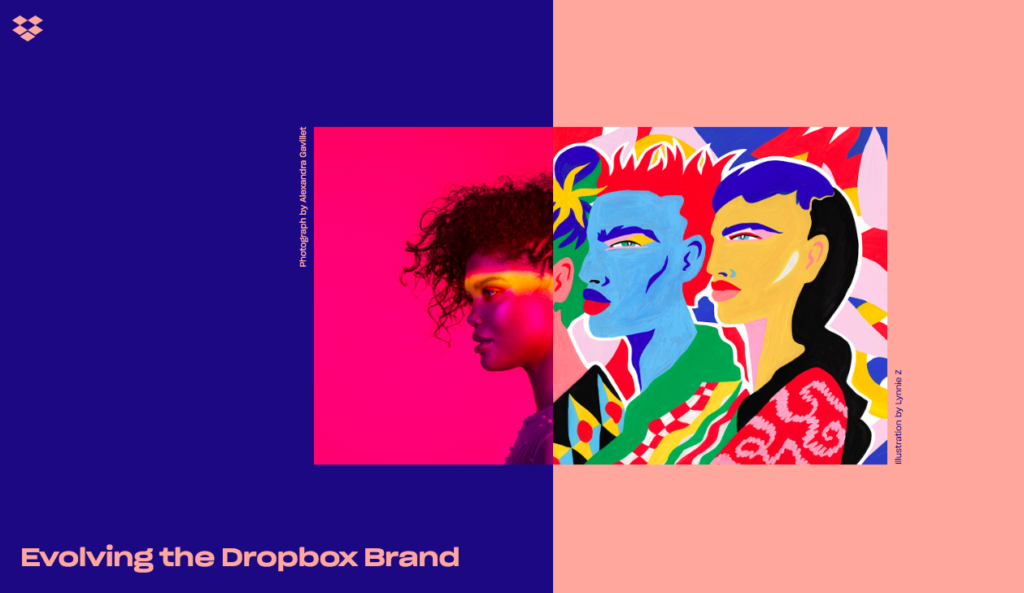 And AirBnb.design showcases everything from product design to (below) a new font they developed as part of their brand.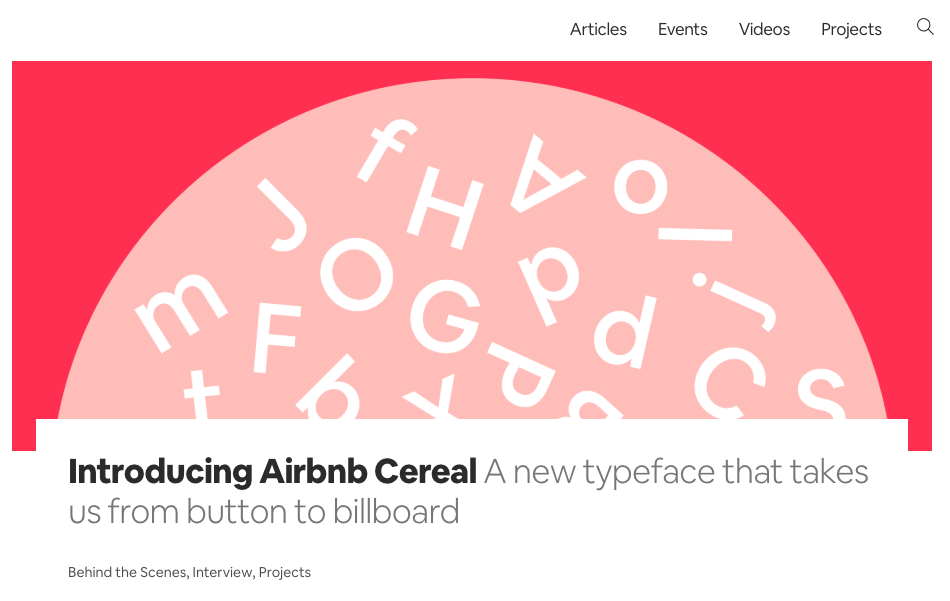 There are also lots of small companies or freelancers using .design domains to help their business stand out.
Tony Osbourne is a freelance architect who started Toad. The .com domain for Toad was obviously taken, but he found a great alternative with Toad.design. His story is featured in the short video below:
All sorts of people and companies are getting really creative with their own .design domain extension.
How do I get a .design domain?
Naturally, the next question you've asked yourself is: how do I get one of those .design domains?
From what we've found, there are a few options.
For the most part, you can go to just about any domain registrar you choose. We have two that we really like and each has its advantages.
Buying a .design domain on Dreamhost ($49)
First, there's Dreamhost which does offer .design domains. BUT, the .design domains cost $49.00 USD if you choose them to register the domain.
The Pros of going with Dreamhost is they offer really low hosting in addition to your domain registration. Usually startinga around $7.86/mo. It also includes unlimited space and bandwidth, so that's a plus.
The Cons, as mentioned previously, is that you'll pay almost 10x for .design domains through Dreamhost than through our next suggestion, Porkbun (see below).
All in all, Dreamhost is a great way to go. I host dozens of sites and have registered dozens of domains with them. Their customer service is great and they're a good business to work with.
Buying a .design domain through Porkbun ($5)
The Pros of going with Porkbun is definitely the price. You can't beat $5 for the full year of registration for your .design domain. They're also very easy to work with and will get your domain up and running in no time.
The Cons of registering with Porkbun is that the domain renews at $35. But it's not really much of downside considering  other registrars like Dreamhost charge around $50 per year. Plus, by registering your .design domain, you're not locked into renewing it next year. If you only want to pay $5 for one year and then ditch the .design domain, that's fine too.
The math…
But if you start doing the math, buying a .design domain kinda makes sense anyway. All you have to do is make enough money in one whole year to justify the cost of renewing it next year—which, like I said is less than $40 all-in.
It's seriously a no-brainer…
Now, the really hard part: figuring out which domains to get. 🙂
Here's that checker tool again or you can go directly to Porkbun's website to take a look for yourself.
Get a
.design

domain for just $5
Enter your domain below and check if it's available.
Eventually, this post will become outdated and there won't be enough .design domain extensions to make it appealing anymore. But for now, grab one for yourself and do your best to stand out from the crowd.
This post contains affiliate links which means we will receive a small fee from dreamhost or porkbun if you click through and register a domain with them. If you do so, thanks for supporting our efforts to support creatives & freelancers around the world.
Keep the conversation going...
Over 5,000 of us are having daily conversations over in our free Facebook group and we'd love to see you there. Join us!