Table of Contents
This post may contain affiliate links. See our affiliate disclosure for more.
A recent report published by the Freelancers Union with Upwork reveals that over 35% of the U.S. workforce operates as freelancers. This number is also expected to double over the next four years. That just means that companies will need to learn how to manage freelancers as early as now if they want to succeed. The gig economy was already a $1.3 trillion domain in 2020.
While freelancers can add value to your organization, you need to have a clear and well-defined answer to the question "How to manage freelancers in your organization."
Hiring a freelance team for projects in areas like graphic design, website design, marketing, developers, and content creation, is an efficient, cost-effective solution. Some other inherent benefits of hiring a remote team of freelancers include:
It reduces payroll costs and enables the business owner to achieve more with lower costs.
Freelancers are skilled resources for specific functions where you may need help.
In most cases, freelancers operate remotely, and you don't need to allocate additional resources like office space or computers.
They work flexible hours. For instance, hiring a freelancer in a different timezone to manage your social media accounts means the accounts are attended to even during your off-hours.
Engaging freelancers for small projects to start with enables you to evaluate and identify who fits your organizational needs based on their skills and personality.
This article provides tips on how to manage freelancers. We'll also take you through the best remote work software that will help you develop an efficient process to find and recruit the right freelancers.
Let's dive in.
5 Tips on how to manage freelancers with ease
The first step to effective collaboration with the gig economy is to define your project clearly and convey it to the freelancers you are working with. Outsourcing jobs to freelancers requires clarity of purpose and deliverables both within the organization and with the freelancers. With that said, let's now look at five tips on managing your freelance resources efficiently.
1. Build relationships with freelancers
Look at the freelancer as your business partner, even if you're working with a solopreneur. Cultivate relationships with freelancers the same way you do with vendors, suppliers, or regular customers. This becomes even more relevant if you're going to use their services on an ongoing basis.
Even if they're not full-time employees, consider the freelancer as part of your in-house team. Taking the time and getting to know them as a person will pay rich dividends over the long term. It also helps in integrating the freelancer into your workflows.
Appreciation also goes a long way. Appreciate your freelancers for their great work. You should also be invested in helping them complete their tasks. That means providing all the resources they need.
Find common areas of interest and use them to build a positive connection. A higher level of engagement will make the freelancer more responsive to your needs and have a positive impact on the timely delivery and quality of work.
2. Provide a clearly defined project scope
Start your engagement with defined project details that cover issues like overall project scope, deliverables, and required timelines. Spell out how you will evaluate the work quality to ensure that the final result meets your expectations.
Use a standard project management approach, which is pretty easy to do with most client management software. Break up the total scope into smaller linear phases with a defined timeline for completing each phase. Define the high-level requirements and work your way into specifics. Ensure that the following areas are covered:
Skills and knowledge required for the project
Tools and software freelancers require for the project.
Your style guide to ensure the content aligns with your brand expectations.
Times when the freelancer should be available for discussion with your team leader or team members
Task completion and project deadline
Final approval process
Ensure that the above mentioned points are included in the job description you post online. The job description should include the technical skills you're seeking and an outline of the process you want the freelancer to follow.
Clearly define all the deliverables and how you will evaluate each deliverable. This enables all stakeholders: the freelancer, the team leader, and the organization, to be on the same page.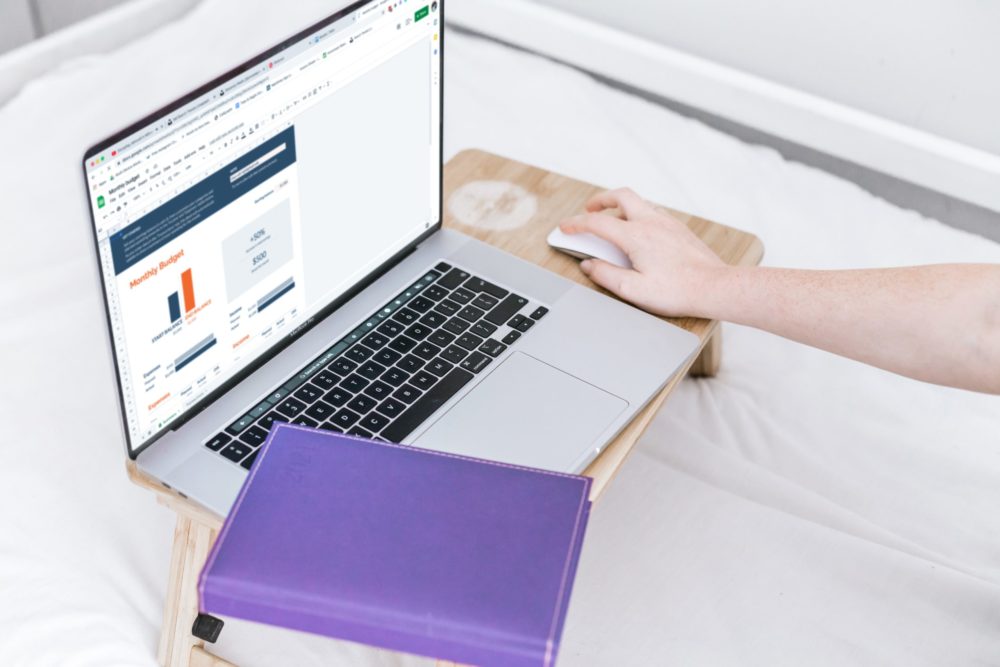 3. Complete the documentation
It is important to provide the freelancer with all relevant documentation that will enable them to complete your project accurately. For instance, if you're working with freelance writers, it's essential to provide them with an editorial guideline that specifies things like font, grammar, and tone.
Meanwhile, the documentation for programmers and web designers should clarify areas like how to add notes within their code. Or, include elements in the code that enables your development team to use and update the code in the future.
The clarity in your documentation eliminates potential areas of confusion for freelancers and simplifies the follow-up work for your team.
4. Define your expectations and set the budget
Project objectives, scope, and budget are important elements of your freelancing contract. From a freelancer's standpoint, this prevents the company from adding extra work to the project. From the company's standpoint, it clearly defines timelines and expectations.
Good companies will respect the freelancer's time and revise the budget and timelines in case extra work is required. Align your budget to the project details mentioned above to keep everyone in agreement on what's covered.
Some companies pay the freelancer at an hourly rate. Any revision in the project scope should automatically lead to a revision of the project timeline. Hence, if a 40-hour project gets revised to 42 hours, the freelancer should be compensated for the extra hours.
It is incumbent on the company and freelancer to define how much work can be accomplished within a project's hourly allotment. In case there are any delays, the freelancer can proactively communicate the issues.
5. Ensure proactive communication
Define your preferred communication channel where freelancers can easily reach you. For instance, if you normally communicate via email, share your email address with a first message before the project starts.
This will enable you to troubleshoot any deliverability issues during the project. Proactive client communication helps you establish a reliable reputation with freelancers.
Some project management tools like Asana come with built-in messaging features. These allow project participants to tag each other in comments for direct notification. Slack is another useful collaboration platform for people performing multiple tasks on an hourly and daily basis.
Try to maintain a narrow bandwidth of communication channels with all freelance workers. This prevents missing important notifications.
It also reduces the platforms you need to check for messages. When you're looking at how to manage freelancers, the tool you use is less important than the ability to communicate proactively and regularly.
Another tip on how to manage freelancers is to schedule a weekly meeting to discuss the progress of the project and resolve any issues faced by the freelancer.
How to manage freelancers with the help of these tools
Collaboration and project management tools are essential for a successful project. They support effective project management, proactive and timely communication, and efficient time tracking. Let's look at five tools across these three functions.
 Trello: Collaboration platform
Trello is a Kanban-style collaboration tool that segments tasks into boards, lists, and cards. Under Kanban project management, each topic has its board, and within the board are lists of cards for specific tasks related to the topic. Determining how to manage freelancers effectively definitely involves proper organization.
The lists represent a linear workflow, and as a task moves towards completion, the corresponding card moves across successive lists. This gives a real-time view of where the given task is.
Trello's free plan is both powerful and simple to use. It allows you to easily drag and drop cards to different lists, enabling you to check the exact status of each project.
Let's say a freelance content writer is working on multiple blogs. On Trello, the blog would have its card, and the lists can be broken down into researching, writing, editing, and submitting. This gives a clear insight into the exact status of every blog post.
Basecamp: Collaboration platform
Basecamp is an efficient and minimalistic tool for project management. It is focused on simplicity and usability. Its features are carefully curated to provide everything essential to project management while eliminating all superfluous features that add to platform complexity. This makes the platform easy to use.
With Basecamp, clients can easily organize all their projects and freelancers. It is the preferred project management platform for both small businesses and freelancers.
Another benefit of Basecamp is that it also provides limited project access for clients. Hence, the freelancer can invite a client for discussion and share files related to a project while keeping internal information like the checklist and calendar private.
Freelancers can use Basecamp to separate their clients into different organizations, and within each organization, they can create labels and projects. All critical elements of project management, including files, discussions, to-do lists, and deadlines, can be neatly organized in Basecamp.
There is also a feature of a team calendar that displays critical information like vacation time for freelancers.
Skype: Communication platform
Skype lets you call and message other Skype users for free, regardless of where they are located. All you need is a good Internet connection. You can use Skype for web-based phone calls with your freelancers while sharing your screen.
You will receive an online mobile number when you sign up on Skype. Non-Skype users can use that number to get in touch with you.
The group chat functionality works well for the freelancer who wants to connect with an in-house team of the client. You can customize this function to suit your needs.
Freelancers can create two accounts on Skype, one for personal use and one for their professional network. This gives them the added flexibility where they can log in to their personal account on their mobile while keeping their professional network on their laptop.
Skype is a great communication app for messaging, video meetings, and getting quick responses to your questions.
Slack: Communication platform
When you're learning how to manage freelancers, Slack is a must-have. Slack is a group messaging app that is ideal for communicating with separate clients and teams. It's convenient and easy to use for quick communication. Freelancers find it ideal for collaborating with their clients and remote teams.
Slack has some great qualities. Think of Slack as a virtual chat room with independent threads and discussions for different clients. It's also a great tool for virtual team building. One freelance employee can use its functions to connect with other freelancers and get their questions answered quickly.
Hubstaff: Time tracking tool
Hubstaff is an easy-to-use time tracking tool to keep track of your virtual time and increase your productivity. You can use the timers on your computers or the on-the-go feature from your mobile devices. You can also track time devoted to specific tasks and projects for each freelancer you work with. The tool also lets you download customized time reports.
Besides the time tracking feature, Hubstaff also supports automatic billing and payroll. You can also take screenshots and record your activity levels for the day.
Freelancers find Hubstaff convenient for tracking time and producing reports for their clients, including retainer clients. The tool uses your hourly rate to check which clients are taking up the bulk of your time and if the time devoted to a client is commensurate with their returns.
The tool integrates with collaboration platforms like Trello. Just hit start when you start working and stop when you're done. You can also pause the timer when you take a break. The software calculates your hourly rate and the time spent on each project. It gives you a weekly billable report.
Hubstaff also syncs with PayPal and records payments you receive while showing you those that are overdue and require your follow-up.
Pick the tools that work the best for you and your team of freelancers.
How to find and hire the right freelancers for your team
Finally, let's look at the best practices you would want to follow while hiring a freelancer for your team. Here is a list of some popular freelancing websites, along with the types of professionals you'll find there.
Upwork – a broad mix of professionals from different streams
GitHub jobs – website developers
Dribbble – designers, illustrators, and artists
Aquent – marketing professionals
Assemble.tv – media production specialists
Support driven – customer support specialists
BloggingPro – content writers
Each website works differently once you post your job. Some allow freelancers to contact you and send their CVs and work samples. Others let freelancers to send you their bids and project proposals.
The third type of website involves freelance marketplaces – they enable you to view the freelancers' profiles and work samples. You can then decide on the freelancers you want to contact.
When recruiting freelancers from these websites, it is important to select someone who has the requisite skills and experience. It's also good to find someone who will mesh well with your in-house team if they'll be working together. Here are some freelancer recruitment tips:
Check reviews
Make sure to scan the reviews left by previous clients. If the majority of reviews by past clients are positive, it's safe to assume the freelancer is good at their job. You can contact them and initiate the recruitment process.
Check their social media profiles
Check their profiles on Facebook, LinkedIn, Twitter, and Instagram, and look for red flags. For instance, if most of their pictures feature them drinking and partying with friends on a daily basis, you might want to think twice about hiring them for a project. A freelancer with a hectic life may not be able to devote the time and attention required for your project.
Check their education and experience
Check the freelancer's CV posted to see their experience and education level. Keep in mind that experienced freelancers could have learned the trade through efficient practice even if their education level is limited.
On the other hand, highly educated people may have limited work experience. You need to draw a balance between the two.
Request for work samples
Make sure to request relevant work samples from the freelancer. For example, when recruiting a freelance web developer, ask for a code sample. This will give you a point to discuss during the technical interview. You can then ask them why they chose this specific solution and not an alternative one.
Similarly, with freelance writers, ask them for samples of published articles to check if they craft compelling, SEO-friendly content. You can also ask them to send their most notable clippings to you.
When looking for designers, illustrators, or animators for design projects, ask them to send samples of their artwork. You get the idea.
Conclusion
Streamlining the process of how to manage freelancers can take some effort and preparation, but it will pay rich dividends in the long run. This is even more critical if your company will work with freelancers on an ongoing process.
Once you realize the benefits of freelance hires (there are many), you'll also need to allocate an annual budget for freelancers. Next, you'll need to confirm you're hiring the right people for the job and then provide them with clear guidelines, objectives, and timelines.
Pay particular attention while screening and recruiting freelancers. Because when you hire the right people, freelance management will be easy. Good luck.
Keep the conversation going...
Over 10,000 of us are having daily conversations over in our free Facebook group and we'd love to see you there. Join us!