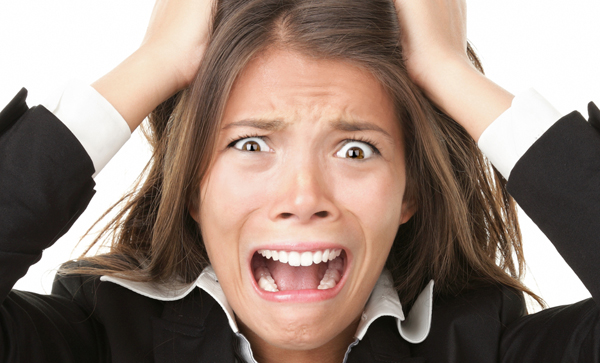 Have you ever gone nearly insane trying to please a client?
I have.
In fact, I have probably done it more than I would like to admit. After all, the clients pay the bills (hopefully) and if the clients not happy, you're not happy. So how can you please your clients without going crazy? It's all about balance.
If you'd like to know how to balance your attempt to please clients and your attempt to keep your sanity, read on, my friend. (If you've already got this figured out, please share your wisdom with the rest of us almost-gone-crazy designers by leaving a comment.)
Pleasing your clients
I'm not here to say that pleasing your clients is a bad thing. Of course you want your clients to be happy. You should do everything in your power (within reason) to help your client succeed.
Whether you help increase their web presence, design a new logo and improve their branding, or design print material for marketing, you should always keep in mind that your design is more than just a piece of art. To your client, it's money.
Want more? Have a listen.
Money either well-spent or flushed down the toilet. Your job is to have more clients that feel the former.
Keeping your sanity
That's not always easy, though. Some clients just don't understand, no matter how nice, explanatory, or humble you are about it, what the design process is all about.
Some clients demand you complete a 3-month project in 10 days. Others request you do their work pro-bono. Others guarantee "good exposure", "solid experience" or "future work" in lieu of payment.
But it's important that you, as a designer and a business person, keep your sanity. You don't want to explode and go ballistic on a client one day because you just couldn't take it any more. News like that spreads and once you're labeled as the "crazy designer", it's pretty hard to recover.
Finding a balance
So how do you find a balance for it all? You bend over backwards when appropriate and put your foot down when appropriate.
Bending over backwards
Go the extra mile to please your clients. Work hard for them, be easy-to-contact, act in a professional manner. If you go out of your way to take care of your client, they are more likely to forgive you if you miss a deadline or make a mistake during your process together.
Put your foot down
Bend over backwards for your clients, but don't let them take advantage of you. Be firm, professional, and strong. When they're being unreasonable, explain why and what alternatives they have. Always be polite, but never let your clients walk all over you.
What about you?
What do you do to keep a balance between pleasing your clients and keeping your sanity? Share your sanity-saving secrets with us by leaving a comment!