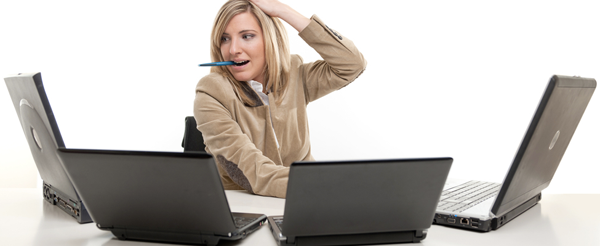 Being your own boss is definitely fun.
However, one of the greatest downfalls of freelancing is that it can be very easy to become lazy and unproductive without the pressure of having a supervisor.
The road from procrastinating to inefficiency is definitely a slippery slope. Today I'd like to give you a 9 tips I found to be useful in boosting productivity when working from home.
You'll also enjoy this episode of our new podcast...

1. Comfort can be our biggest enemy
Not having the pressure of a boss watching over your shoulder is a great boost for creativity and for your peace of mind.
However sometimes it's not such a good thing, because this freedom can make us be irresponsible and sloppy. And that does not attract clients. You see the client doesn't care that you are a freelancer or you have a boss, he only cares that you are a professional and you conduct yourself in a trustworthy manner.
So ok, get comfortable but be a professional or else pretty soon you will be looking for a job.
2. Take your deadlines seriously
This should be a constant concern for every freelancer. Deadlines are a must for every client.
💵 Turn complete strangers into paying clients using our new easy-to-follow workbook course, Cold Emails that Convert. Disover the framework we use to book thousands in new clients each month. Save 30% in April only with promo code MILLO30. Click here to learn more.
There's a reason people say 'Time is money'. If you make your client wait for your work longer than he is supposed to, you make him lose money. And that means he will certainly make sure that will also cost you.
Do not promise a deadline if you can't deliver it.
And once you committed to a deadline stick to it at any cost.
It is better to lose some sleep than to lose clients. Even if you are the best in your field, nobody will care about your talent if people can not rely on you to deliver. Sometimes people with less talent get ahead because they are serious and that may not seem fair at first but if you put yourself in the client's shoes, you will understand his point of view.
Sometimes the craziest things help people focus and be efficient. I will list some of the things that work for me and for people I know.
3. Never start working without having an agenda
Decide before you begin working what exactly you are going to do and when you're going to do it.
Make a list if want to, and stick to it. If you don't have an idea about what you are going to do you will lose a lot of time making decisions along the way. But making a plan keeps you focused on the tasks you set for yourself.
Also having clearly defined goals for a week makes it easier to asses the deadlines you have to meet.
4. Pick a day to push yourself
Decide on a day of the week when you will push your limits and work harder and longer than usual.
Decide, at the beginning of the week, which day you'll push yourself so that you can prepare mentally for it.
And beware:  the only way to make this little trick work would be that the day after that you don't take a break. You have to work at your normal pace. If you take a break the whole day after, you haven't achieved anything.
5. Hold yourself to high standards
I always say that you have to aim for the moon so that even if you can't make it there you still end up among the stars.
What I am trying to tell you is that you should set you mind to do as many things as possible. Always plan to do more than you think you can do.
You never know, you might surprise yourself. Even if you don't do all you set your mind to, you'll see that at the end of the day you will have done a lot more than on a day on which you planned for less.
6. Know when to take a break
Sometimes knowing when to take a break is just as important as knowing when to work, even more important than knowing when to work.
A break that has the optimal duration and taken at the right time is an ingredient of efficiency, it helps you keep a clear head and maintain the level of relaxation needed to perform well.
Although it may seem ironic sometimes a 30 minutes break is more useful than a two hours of working when you are tired.
7. Keep your optimism
It's a known fact that optimism increases productivity and the level of quality your work has. Don't let inevitable bumps in the road get you down, always look at the big picture and remember nothing is as bad as it seems at first.
There are solutions for anything and being depressed isn't one of them. Don't let your mistakes slow you down; its bad enough you made them, now don't give them an even bigger power over yourself by obsessing on them.
Work is easier and way more fun if you keep a smile on your face.
8. Keep an open mind about everything
This is great advice for life and for work as well. You need to challenge yourself to see things from different perspectives, to look at things from different angles.
Do not be afraid to step out of your comfort zone and explore new possibilities.
This will make you better at what you do; it will make your work surprising and unpredictable. Also there is no room for monotony and for you to get bored an inefficient if you keep changing strategies.
9. Change the scenery
One of the greatest perks of being freelancer is that you need not be tied down to an office. And since nowadays there is wireless internet just about everywhere, the whole world can be your office.
Get creative with your work place and your work will also be creative. It might be a good idea to change the scenery every once in a while because it will keep you from getting bored.
I gave you a 9 of my top productivity tips. Of course everybody has a different recipe so it would be nice to hear yours. Leave a comment and tell us how you boost productivity.