DON'T MISS THIS: Through Nov 30, you can get our fav freelancing tool, Hectic for $0 FOREVER. 😮 12+ Tools in one place including proposals, CRM, invoicing, calendar, client portal, and lots more. No catch. Never pay. Redeem Now »
Intuit has been the name in small business accounting for decades, but now, many companies are looking for a QuickBooks alternative. While QuickBooks may still be the standard for desktop accounting software, some people feel their online service is clunky and non-intuitive.
The modern business owner lives in the cloud. From web pages to social profiles to online vendors, everything you need is online. In fact, it's more than possible for a business to exist without even a physical location!
So if you're not tied down to a single computer, why should your software be?
Instead, modern accounting software products are cloud-based, surpassing antiquated desktop alternatives in speed and capability. Cloud software can be updated in real-time, so you know you're always using a cutting-edge product.
While desktop software has a hefty price tag, digital alternatives are subscription-based. This means that you pay a monthly price and can cancel at any time (some products are even free)!
Without further ado, broken down into features, pricing and reviews, here's our list for choosing a QuickBooks alternative.
Here are some of our favorite QuickBooks alternative choices:
ZipBooks is simple accounting software that makes you even smarter.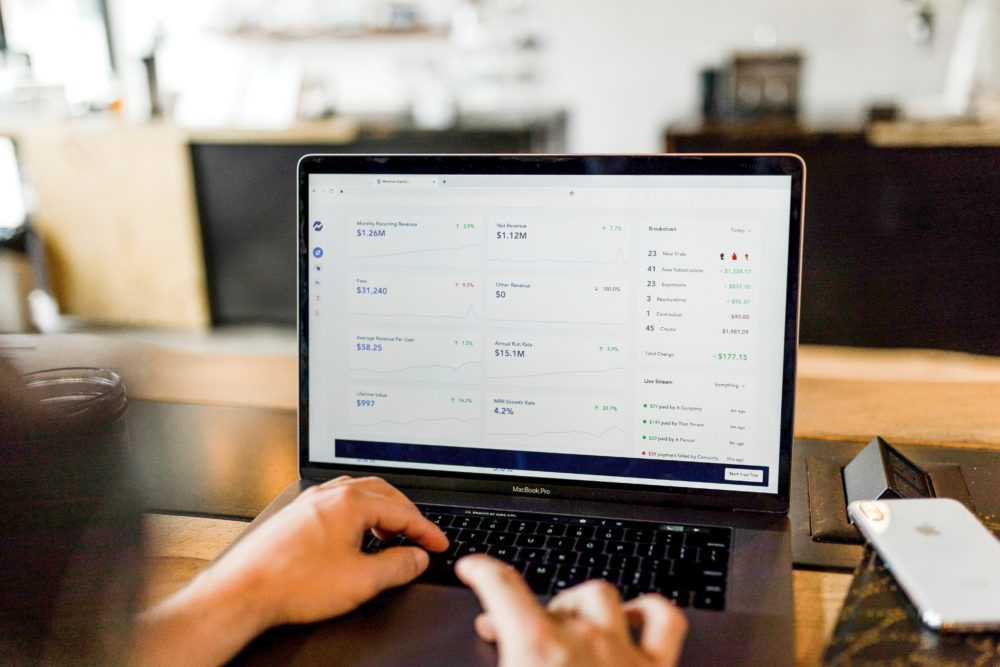 Built for small business owners and accountants, ZipBooks is designed with a beautiful and intuitive interface. Users connect their bank accounts and payment processors to automatically import transactions. Then, ZipBooks machine learning auto-categorizes transactions to speed reconciliation—and the more you use the software, the smarter it gets!
On the free Starter plan, ZipBookers have access to unlimited invoicing and digital payments. Linking their PayPal, Square or Stripe accounts, business owners can accept digital payments instantly to improve their cash flow. Saved line items and recurring billing save time and help automate the accounts receivables process.
This QuickBooks alternative is unique because it offers a custom interface to accountants. Accounting and bookkeeping firms use ZipBooks Accountant to streamline client communication. Users can text clients directly from their ZipBooks dashboard if they have a question about a transaction. Clients respond from their phones making reconciliation dead-simple.
In addition to built-in time-tracking, recurring invoicing, and document storage, ZipBookers can add on powerful integrations including payroll, reputation management and bookkeeping services.
Plus, it's completely free.
Pricing: Starts at $0/month
Features:
Unlimited invoicing
Automated bank import
Accept digital payments
Add team members
Time-tracking
Custom tagging
Team permissions
Automated financial reports
Smart recommendations
Text clients directly
Reviews:
"I'm a ZipBooks Fangirl! I've tried several accounting options & they provide the best value!" —Caitlin J. (Capterra)
"ZipBooks is in my opinion where solutions should be, truly Cloud-based, intuitive, accurate, simple and reliable." —Steven H. (G2)
"I've been using ZipBooks for a little over two years now and I'm constantly impressed by how smoothly it works and how few problems I encounter with it. When those problems do arise, large or small, the team at ZipBooks is always able to quickly resolve the issue and get me back to work. All of the features of ZipBooks are incredibly easy to use, and I love the fact that they are constantly working to add new features to the already robust product." —Mike W. (Facebook)
FreshBooks is an all-in-one accounting and invoicing solution designed to make running your small business easy, fast and secure.
With a cloud-based platform and mobile apps, it automates tasks like invoicing, organizing expenses, time tracking and following up with clients.
Pricing tiers are based on the total number of billable clients, and you can get started with a free 30-day trial. You can also customize plans in order to add multiple teams members (for $10 per person).
Pricing: Starts at $6/month
Features:
Invoicing
Expenses
Time Tracking
Projects
Payments
Reporting
Mobile
Accounting
Reviews:
"FreshBooks helps me do the essential tasks of invoices and expenses while also helping me get a big picture view of my business's financial health." —Erica B. (Capterra)
"FreshBooks is a tool that I loved for its attractive design and elegance to work with the accounting of my clients, it makes it possible to present invoices in a professional way so that my clients feel satisfied, it allows me to make a transparent follow-up of the clients in a fantastic way. On my mobile, I use FreshBooks from anywhere and be able to integrate it with G Suite to do multiple tasks of the cloud in a simple way making accounting a quite pleasant experience." —Jason Q. (G2)
Most freelancers dread accounting because their books are a mess. With Hectic, you can be sure of keeping your finances in order. Hectic's headache-free accounting software makes it easy to stay on top of every financial detail so that you can pay taxes, bill expenses, calculate profits, and more, without breaking a sweat.
The free Hectic Starter plan supports new freelancers with unlimited clients, invoicing, and more. Its Pro plan of $11.99/mo supports freelancers with client portals, meeting scheduler, and more, while its Teams plan of $19.99/mo is perfectly suited for small agencies or freelancers working as a team.
Pricing: Starts at $0/month
Features:
Ultra-organized expenses dashboard: Hectic helps you to categorize expenses, attach receipts, and assign costs back to specific clients.
Different views for different working styles: You can see what any client owes you at a glance, and attach expenses to invoices in just a few clicks.
Seamless third-party compatibility: Need to finish off your finances elsewhere? Hectic has your back! It syncs seamlessly with other tools like Zero, Quickbooks, etc.
Connects your checking account with Plaid, and automatically populates let your expenses.
Invoices & Payments
Recurring Payments
Follow-ups
Late fee options
Time tracking
Reporting
Reviews:
Start by reading our full Hectic App review here.
"Makes me a better freelancer/business owner. Hectic is an absolute lifesaver. Everything is so easy to use and exactly where you expect to find it. I'm able to run my business so much better now! I can do what I need to as soon as I think about so I rarely overlook business stuff now. It's fantastic!" — Em.Fin (Apple Apps)
"Hectic helps me keep the cost down while I'm growing – intuitive UX – awesome features. Hectic helps me track my time, tasks and to-do list. I'm able to accomplish everything I need for my new business with their free resources and metrics which is amazing. It has all the features I need when I'm ready to grow so I won't have to move to a different platform. Their team is so helpful and eager for feedback. Thank You Hectic!" — Rosa Krauss (Trustpilot)
Sage Business Cloud provides everything you need to take care of business with accounting and management solutions for companies of every size. With this QuickBooks alternative, features are designed for anytime/anywhere access, collaboration, simplicity, compliance, and security. Customer support is available via webchat.
The basic cloud offering, Sage Accounting Start, is entry-level software for managing cash flow. The more robust option for small businesses, Sage Accounting, includes support for invoicing and accrual entries in addition to cash flow management.
For medium-sized businesses, Sage offers three product tiers with accounting plus advanced features to track and manage manufacturing, distribution, and more. For large businesses, they offer a robust ERP and products for managing fixed assets and HR.
Pricing is based on a monthly, per-user subscription model.
Pricing: Starts at $10/month
Features:
Create sales invoices
Track what you're owed
Connect to your bank
Act on real-time reports
Generate quotes and estimates
Record purchase invoices
View cash flow statements
Advanced features for large businesses
Reviews:
"I love the fact that my clients and I can share the same system in different locations. It also has an app that I can use on the go for invoicing and quotes." —Magdalene (Software Advice)
"A solid accounts package. Many useful features allowing simple accounting for small businesses." —Paul S. (Capterra)
Honeybook provides an all-in-one solution for small businesses, including a very robust client management system. They pride themselves on providing total project tracking, from start to finish, which can be a nice feature to add on top of your financial needs.
Additionally, Honeybook has a modern, clean, easy-to-use app that allows you to do all your accounting, to-do-listing, and invoicing on the go.
Right now, they offer just one plan that includes it all. Pricing is dependent on paying monthly or annually.
Pricing: $40 monthly or $400 annually
Features:
Invoices
Proposals
Contracts
Automation
Integrations
All-in-one
Reviews:
"Overall, Honeybook saves us so much time and allows my business to be operated with only two full-time employees. If I were to try and run this business on my own, without Honeybook, I would not be able to give my clients the attention to detail and quick response time they deserve." —Casey C. (Capterra)
"It's saved me so much time organizing client data, bookkeeping, payment processing and contracts. Their helpful reminders to keep things from falling through the cracks and maintaining my brand appearance when working with clients." —Flossie O. (Capterra)
Xero provides a real-time view of your cash flow with robust features for small and growing businesses, including invoicing, bill pay, reporting, and more.
In addition to 24/7 support, Xero connects users to financial experts and advisors such as accountants, bookkeepers, and banks. This QuickBooks alternative integrates with more than 800 business apps for e-commerce, inventory, and time tracking just to name a few.
Its three pricing tiers allow access for unlimited users but differ both in the number of transactions allowed per month and the breadth of features. You can test-drive Xero with a free 30-day trial.
Pricing: Starts at $9/month
Features:
Send invoices and quotes
Track inventory
Run payroll
Connect to your bank
Pay bills
Manage expenses
Track projects
Reviews:
"Xero is proving to be a very useful accounting tool which is accessible for me, my accountants and others on my team. It was recommended by my accountant as it enables easier logging and submission of accounts and I am very pleased with how user friendly it is. The Xero team are very helpful with any queries too." —Rae W. (Trustpilot)
"As a small business, our main priority is to keep our monthly bookkeeping tasks simple and quick. Since moving to Xero from MYOB we have found a significant reduction in our bookkeeping time input." —Paul C. (Capterra)
Targeted at freelancers, Bonsai is another QuickBooks alternative that won't disappoint. As stated on their website, Bonsai does the hard work for you so you can do what you love. Their products feature smart automation to save you time, plus make it super easy to get paid quickly.
A couple really key features to Bonsai would be their time-tracking, as well as sending pre-made contracts for e-signature to protect yourself. QuickBooks doesn't feature time-tracking, which for many freelancers is a must.
Their pricing structure is an all-in-one plan starting at just $12 a month when paid annually. This is a great price compared to others on this list.
Pricing: Starts at $12/month
Features:
Proposals
Contracts
Time Tracking
Projects
Expenses
Invoices & Payments
Recurring Payments
Reporting
Reviews:
"I love the entire platform. It encompasses everything you really need to be in business as a freelancer." —Sarah F. (G2)
"Sure easy and customizable contract for freelancers like me who need the legal protection but don't know how to write a proper contract / don't have the resources to hire a lawyer. Highly recommend and have already recommended multiple times to my students who I teach illustration." —Simona B. (G2)
Wave is award-winning accounting software designed to give entrepreneurs a better understanding of their finances. Like ZipBooks, this QuickBooks alternative stands out because it's totally free.
Wave includes features for accounting, invoicing, and receipt management. Its pay-per-use option includes payment functionality with percentage-based transaction fees for credit card processing and bank payments.
For a base monthly fee (plus an additional charge of $4 for every active employee and every payment to an independent contractor), businesses can also access payroll features.
Pricing: Starts at $0/month
Features:
Invoicing
Accounting
Receipts
Payments
Payroll
Reviews:
"Very stress-free. For a free app, you expect the quality to not be as high, but overall Wave has been very reliable. I didn't really want to pay $30+ a mo for QuickBooks when all I need is for my transactions to be categorized. Wave does this well, so glad it is free." —Clay A. (Capterra)
"It's been a solid piece of cloud accounting software, albeit limited. It's hard to beat the price of it, and I have yet to find a similar but more fully-featured one at the price of FREE!" —Felix (Software Advice)
Fiverr Workspace, owned by the popular freelance job platform Fiverr, is a freelance app to help you manage several aspects of your business. It features all of the necessities, plus some, including time tracking, task management and invoicing + payments.
With this QuickBooks alternative, you have the capability of integrating it with several apps you might already use like Slack, Mailchimp and Zapier. These integrations could be the difference in saving you time on the tasks that matter most.
Believe it or not, Fiverr Workspace has a free version which is great for trying out, since it only allows you to have 1 client. However, jump up to the paid plan at $18 a month and get all-access to the full platform with unlimited clients.
Pricing: Starts at $0/month
Features:
Invoicing
Proposals
Contracts
Expense Tracking
Time Tracking
Task Management
Payments
Recurring Payments
Reports
Reviews
"I loved how easy it was to use the systems and tools the software comes with. It helps take the strain off me when managing my small team, tracking hours, sending out invoices, etc." —Dean H. (G2)
"Awesome in all features, freelancers getting paid became a so easy task with Fiverr Workspace. Basically free, meaning zero charges to get it started. There is a premium version of course. Proposals are very easy and fast to create." —Harry O. (G2)
Kashoo is a simple QuickBooks alternative — it's a bookkeeping solution for small business owners, not accountants.
It supports more than 5,000 bank data feeds and has an intuitive dashboard for real-time insights into your business.
With features for sending invoices, accepting payments, and creating reporting, it's available for a 14-day free trial with one all-inclusive pricing tier of $19.95 per month.
Pricing: Starts at $19.95/month
Features:
Track expenses
Invoices
Reports & Insights
Take payments
Bank feeds
Reviews:
"We absolutely couldn't run our business as efficiently as we do without Kashoo. It allows us to be agile and respond to our customers' needs in an instant if necessary. We've had many of our larger customers ask us if we could help some of their other vendors to get better organized. With the help of Kashoo, we've set the bar for others to reach." —Rick D. (Capterra)
"For 90% of small businesses of 10 employees or less, Kashoo is the way to go. It feels light, utilizes the Cloud for storage, has terrific support, and is easy to learn and utilize. I'm comfortable in growing my business, and letting Kashoo grow with me." —John M. (Capterra)
Odoo, the best management software to run a company, is offered in two versions: Odoo Community, which is open source and free, and Odoo Enterprise with options for on-premise (self) hosting or cloud hosting. Additionally, Odoo.sh Cloud is a full-stack platform for developers.
Community and Enterprise versions both include core features for accounting and invoicing, while Enterprise also offers a range of additional tools for website/e-commerce management, manufacturing, and more.
The pricing model for Enterprise is based on a monthly cost per user, plus extra monthly fees for some 10,000 a la carte apps and integrations designed to automate business processes.
Pricing: Starts at $0/month
Features:
Project management
Sales management
Human resources
Inventory
Manufacturing
Website builder
E-commerce
Point of sale
Marketing
Reviews:
"I love this [QuickBooks alternative] since it is very comprehensive, it covers many areas of the company in a very effective way, it has made our administrative management, one more organized, it has also helped us a lot in our sales, which is very good because previously I had many failures in that department, but I like that now everything is more structured and I can have a broader vision of everything that happens in terms of our recurring clients and the possible ones to capture…." —Gerald B. (G2)
"All of my systems and customer data are centralized in one easy to use system." —Raymond C. (Capterra)
Zoho Books is a QuickBooks alternative designed to help small businesses manage their finances, automate workflows, and work collectively across departments.
They provide end-to-end accounting with everything you need to stay sales-tax compliant. Additionally, users can generate more than 50 business reports and add more than 40 apps to create an integrated business platform.
Zoho offers a per-organization pricing model with tiers that differ in the number of users and automated workflows, as well as in breadth of features.
Pricing: Starts at $9/month
Features:
Receivables
Payables
Inventory
Banking
Time tracking
Contacts
Reports
Reviews:
"I think Zoho Books is on par with all the other bookkeeping software, but what is even better is how it integrates with all of the other Zoho products." —Daniel C. (Capterra)
"I have been using Zoho Books for several months and I'm extremely happy with the online software. It has taken me three months to find the right software that works for my company and my clients. It has integrations beyond the big competitors and has a customer portal for viewing and paying invoices. Very user friendly with 24/7 support. Highly recommend bookkeeping software." —Pat (Merchant Maverick)
SlickPie is simple, delightfully easy-to-use expense management software for micro-businesses.
It offers standard features for online invoicing and billing, automated data entry, live bank feeds, financial reports, and more to help your company get paid faster.
The free SlickPie Starter plan supports transactions for up to 10 businesses. Its fee-based Pro version supports transactions for up to 50 businesses.
Pricing: Starts at $0/month
Features:
Automated receipt data entry
Recurring invoices
Multi-currency
Create quotes and estimates
Track expenses
Manage bills
Track sales tax
Reconcile bank transactions
Financial performance reports
Add multiple companies and users
Reviews:
"This app does a great job of invoicing and accepting payments. The big upside is its recurring invoice and automated features. I get payment quickly this way because my clients are reminded whenever their payment is due. It also saves me a lot of time to call my clients one by one. I also like the fact that I can do my transaction within minutes. PayPal and Stripe are also a plus." —Mila J. (Capterra)
"I operate my business with 3 other partners and, eventually, we all need to send invoices at the same time. I found SlickPie exactly for that reason. I was looking for an online accounting software that offered unlimited simultaneous users …." —Himanshu S. (Capterra)
Bench is America's largest bookkeeping service for small businesses. They are different from other QuickBooks alternatives in that they use their own proprietary software and have an in-house bookkeeping team prepping everything for you.
You get a professional bookkeeper supported by a team of in-house experts, plus access to financial reporting software. They do everything from categorizing and reconciling expenses to providing peer-reviewed business financials and tax support. The upside: You don't have to worry about implementing, learning, or using financial software. The downside: It's more expensive than other options.
Bench offers five pricing tiers from Starter to Corporate, which are based on the number of your monthly expenses. If you want to try the service first, you can sign up for a free month of bookkeeping.
Pricing: Starts at $119/month
Features:
Categorized and reconciled transactions
Peer-reviewed business financials
Flexible tax time support
One-on-one support
Reviews:
"We went from using a traditional Bookkeeper to Bench after a trusted biz owner peer of ours told us about it. And we're glad we did. It's a super easy system to use and learn, our books are updated much faster and we saved $400/mo by switching." —Larry R. Brooks (Trustpilot)
"As a small business, we're constantly prioritizing big-time spends and deciding what's worth us outsourcing and spending money on rather than time. Bench was one that, as soon as we were set up and going with them, we've never looked back. It is not cheap. But it's worth it for us, no question about it!" —Chris S. (Capterra)
Finding the perfect QuickBooks alternative for you
You may be missing out on the best software for your business by just trusting Intuit, Instead, take advantage of free trials—or better yet, try the free options!—and see for yourself which QuickBooks alternative you like best.
I think you'll agree that even though QuickBooks may be the biggest name in accounting software, they shouldn't be considered the best.
Keep the conversation going...
Over 10,000 of us are having daily conversations over in our free Facebook group and we'd love to see you there. Join us!