Trying to pin down one day in my design life is a pretty daunting prospect.
I guess that's what makes being a freelance designer so darn interesting to me – it's not an orderly, predictable existence. One day is never like the next. I'm always stretching and learning and failing forward fast.
[Tweet "It's not an orderly, predictable existence. One day is never like the next. #freelancing"]
Communicating, planning, outsourcing, networking and even designing – it's busy!
I manage a 12-lane freeway of information, keeping projects moving forward incrementally – asking and answering questions, putting resources in place, getting it all done and keeping the clients happy.
Here we go – buckle up!
The first thing I do in the morning is check my email – one of my clients is the corporate communications department of a global corporation, so there may already be conversation happening on a project in Europe by the time America stops hitting the snooze button.
If I need to make any quick edits on one of those projects, I try to do it before the next phase of my day starts. Right now, there's an ongoing exchange about some presentation slides I'm working on, and since some of the decision-makers are six hours ahead of me, I try to get things turned around quickly to keep the project on schedule for everyone, or at least jump in and let them know when they can expect a new version.
Then coffee and green(ish) drink, and if my boys are with me, I get them off to school.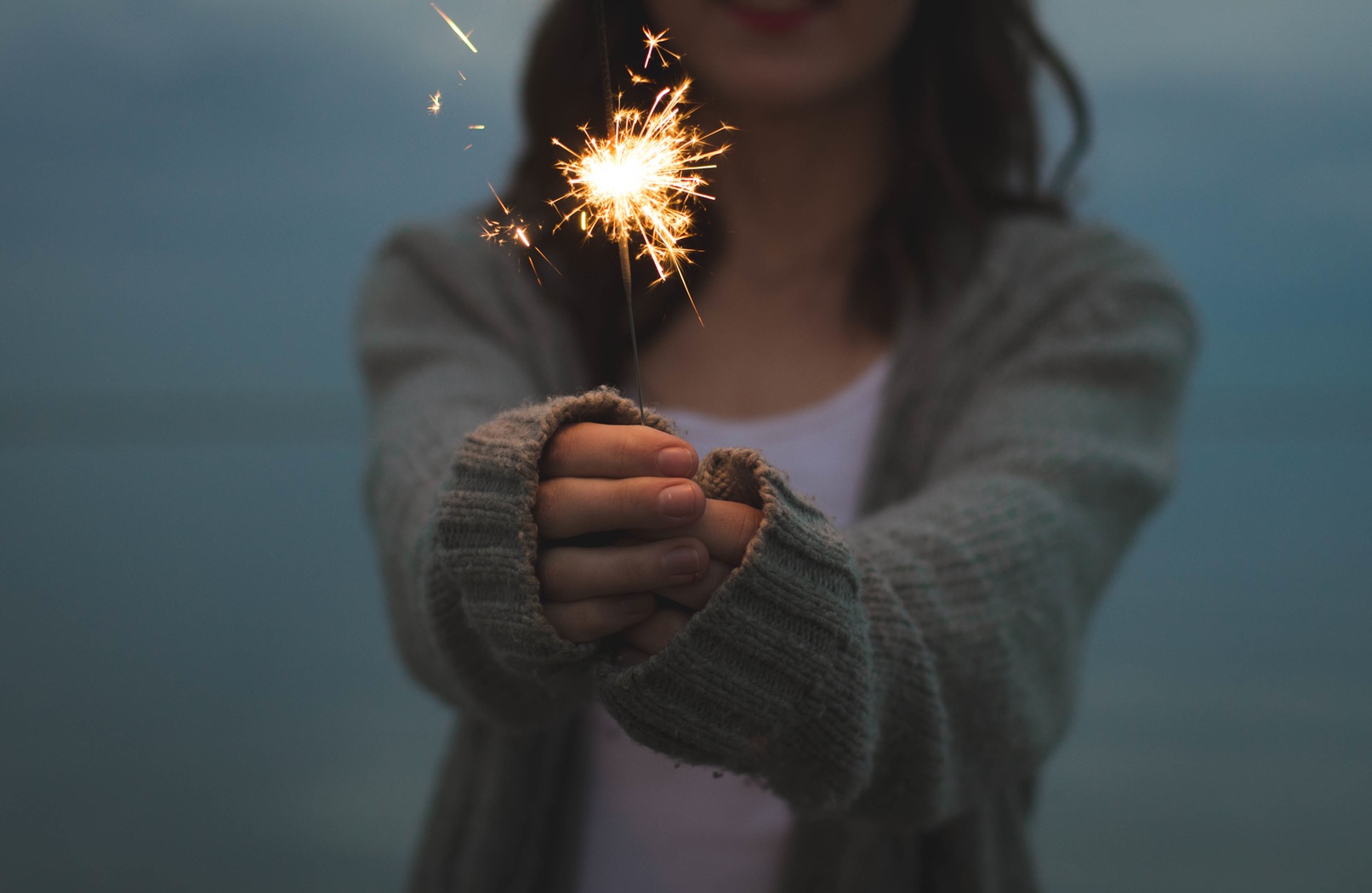 On most weekdays, I spend a few hours working in-house in the marketing department of a busy corporation. I love it.
On any given day there, I work on a huge gamut of projects, which might range from a partner-branded Plinko board for a trade show, to a white paper full of infographics, to an editable PDF form. I work directly with marketing managers in my local office, and every so often I get to work on projects for the overseas branches of the same company.
Mid-afternoon, I head to my home office to take care of my other client work as well as business maintenance tasks.
Depending on the day, this work will continue into the evening and sometimes into the weekends. I try to keep a semblance of work/life balance, but it's hard for me to stop working because I am so fortunate to really enjoy it, and I willingly think about my design/creative projects a LOT.
Having my kids with me helps restore balance – I arrange my schedule so that I can be home earlier on the days they are with me, and I stack up work on the days they're not.
What's at the top of my mind today?
On the heels of tax season, my thoughts are on preparing for NEXT year. Once my accountant is back from her post-April 15 Florida vacation, I'll sit down with her to talk about plans going forward. (I'm developing a collaboration with another designer, and I want to make sure I'm covering all the bases correctly – 1099's and all that.)
Let's look at the mail. Speaking of 1099's, here's one from new client, so I need to fill that out and mail it back. And there's a check too – yahoo!
Now it's time to review this week's calendar. I'm meeting with a personal trainer Friday morning to talk about creating a logo for her new business – I sent her my branding questionnaire, so hopefully that will have gotten her thinking about the process.
Friday is also the drop-dead date for an orchestra gala program to go to the printer – a few quick notes to my design collaborator, the event planner and my printer, and that project stays on track.
More to dos:
– Spend a bit of time gathering info and design elements for a new WordPress site a colleague is building for me. Again, outsourcing because I can't do EVERYTHING, as much as I'd like to…
– Make a note to take my printer out for that margarita she and I keep talking about.
– Mentally prepare for a Skype conversation I'm going to have with some high school design students in the Cayman Islands later this week.
– Put together a design services menu for a new client who is changing her business strategy and needs rebranding work done – including gelato labels. (Again, I love my work)
– Do a status check with a couple of other clients by email to make sure things are moving.
That's enough for one day!
Somewhere in there, I fit in a short run and cooked dinner and goofed off with my boys a little. All the clients are happy, and business is booming – it's a pretty good day in my design life.
What does your day look like?
Leave a note in the comments and tell me how you structure your day for success.
Keep the conversation going...
Over 10,000 of us are having daily conversations over in our free Facebook group and we'd love to see you there. Join us!