It's so nerve-wracking to hit "Send" on an email that contains a proposal.
"Did I price too high? Too low? Did I leave anything out? They're going to hate it, aren't they? Crap, maybe I should've priced it lower. Ahhhh!"
Even after 5 years of sending proposals, they still give me nerves. I get a knot in my stomach and it's hard to think about much else until the client sends a reply.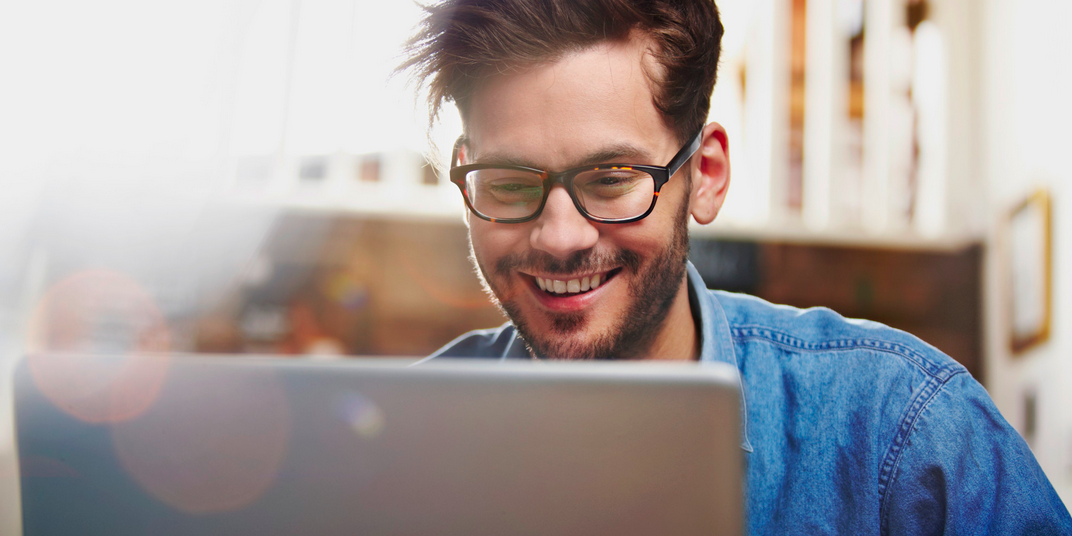 Fortunately, most proposals get accepted these days. But of course, some always fall through the cracks.
The thing is, just because someone's initial answer is "no"… doesn't mean that's their final answer.
This blog post is about how to change minds. It's about turning "no" into "yes" and stopping more projects from falling through the cracks.
And it's about doing it in a way that doesn't make you look desperate. And it won't de-value your services, either. It's also not pushy or salesy or anything like that.
It's actually quite nice.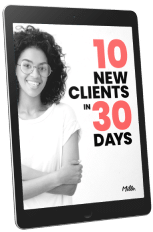 Need more clients?
Get more freelance work with our FREE book: 10 New Clients in 30 Days. Enter your email below and it's all yours.
Sounds good? Then let's dive in.
First: We need to figure out if the problem really is money, or if it's something else.
If you receive a "no", it's almost always for one of two reasons:
The price really is too high. They literally don't have the budget for it.

Your client didn't see the value in your price, and they couldn't wrap their head around paying that much for what you're offering.
If most of your proposals get accepted, chances are you're doing a good job at communicating your value and #1 might be the reason for your few and far between no's. Good news: You can turn a good bit of those into yes's if you so desire (and I'll show you how in this post).
But if you find your proposals are rarely getting accepted, then you've got a much more serious problem on your hands. There's something in your sales process that's communicating that you're not worth as much as you're asking for.
Or you're just not getting the message across clearly enough.
If that's the case, check out these two blog posts:
Selling the heck out of your design services, part 1
Selling the heck out of your design services, part 2
These posts outline the sales process my team and I use to make good sales on a regular basis. After you've got that down, come back to this post and learn how to refine even more 😉
I'd also reach out to some of the people who said "no" and ask them for earnest, honest, and frank reasons that they decided not to hire you. I'd send an email like this:
Hi Frank!
Not sure if you remember, but a little while ago you reached out to me for a logo design, but you and your team decided to go with another designer instead.
I'm trying to improve my services, so I was wondering if you could give me some feedback as to why you went another direction.
No pressure of course, but I'd sincerely appreciate your response!
Thanks so much,
So if you're still with me…
Then you're a whiz at sales and most of your proposals get accepted.
Now we can dive into converting your "no"s into "yes"s.
But first, before negotiating with anyone, I always ask myself this question:
Do I really want to work with this person?
If not, then I don't try to get their business just for the money. I let the opportunity go. But if there's something about this person that really draws me to them, and I feel their project is something I'm really looking forward to, here are the steps I take to try to win them over:
1. Extended Payment Plans.
Every project has a payment plan anyway. Usually it's 50% up front, 50% when it's done. But sometimes people don't have the cashflow to cover that initial 50%, so they say "no".
However, in reality, they could easily afford our services if they could pay them off over time.
So the first thing we offer is an extended payment plan. We typically say something like this either on the phone or via email:
(In response to: Sorry, it is out of our budget!)
Hey Jack,
No problem! I appreciate your honesty.
With that said, we really clicked with you guys, and we'd love to find a way we can work together.
Would it help if you simply broke the payments up more? In the past we've offered payment plans that broke things up into as many as 6 payments. This helps companies who can afford our services, but cash flow is a bit tight at the moment.
Let me know if you'd like to work something like this out. Like I said, we really like you guys and were really excited about working together.
If you still can't – no problem. We certainly understand. But we wouldn't feel right if we didn't at least try 🙂
Sincerely,
Most of the time this does the trick.
And not only that, they're super grateful too. But you have to notice a few things in this approach:
We give them space to still say "no". This makes us look completely non-desperate. We're not saying, "Please work with us! Please! You have to!" We're very calm, more like, "Hey, we'd love to work together, but no problem if it doesn't work out."
We're honest about how we feel. We don't offer this to people we don't want to work with, so when we say that we really want to work together – it's genuine. And people respond to that.

We let them save face. "This helps companies who can afford our services, but…" That sentence is basically saying. "I don't think you're broke or don't know how to run a company. I know how it is. Sometimes cash flow is tight and your funds are tied up in other things. We'd like to help you out with that."

We're offering them a helping hand, but we're not doing it in a way that makes them feel pitied or anything like that. It's kind of embarrassing to admit you can't afford something, so we're removing that embarrassment and leveling the playing field.
2. Still no dice? Consider coming down on price.
Some people think the act of coming down on price in itself looks desperate. I don't think that's true. Like anything, I don't think it's what you do – but how you do it.
If payment plans still won't work because the price is still too high – then it's time to once again ask yourself:
How badly do I want to work with this person?
If something about them or the opportunity just wont let you go, then you have to decide the bottom price you'd be willing to do the work for.
Once, after offering a payment plan, we got an email that said this (paraphrased):
I'm trying to decide between you and another company. The truth is I feel a much stronger connection with you guys, but they quoted me a price that is in my range of $XXXX. 
Something about this client really called out to us, and the price they asked for was still very reasonable, so we replied:
Thanks for sharing that. We totally understand, and we feel that connection right back. 
Because of that, we've decided to do the project for $XXXX :-). If this is still okay with you, let us know and we'll get things going right away.
Really excited about this,
It ended up being about a 15% discount, which we decided was alright in this case.
However, you have to be careful. Some clients are just trying to see if you'll come down on price. We'd had enough interactions with this one to know she was being honest – but in other cases clients have pulled the…
"Can you do it for $X?"
And we quickly replied, "Nope."
When you offer a lower price with a good "reason why" – you don't look cheap or desperate. 
You look human.
For us, that "reason why" has always been, "Hey, we really like you. Let's do business."
Did you get something out of this post?
Or do you have your own thoughts to share on the subject? I'd love to hear them. Leave a comment and let's discuss.
Keep the conversation going...
Over 10,000 of us are having daily conversations over in our free Facebook group and we'd love to see you there. Join us!