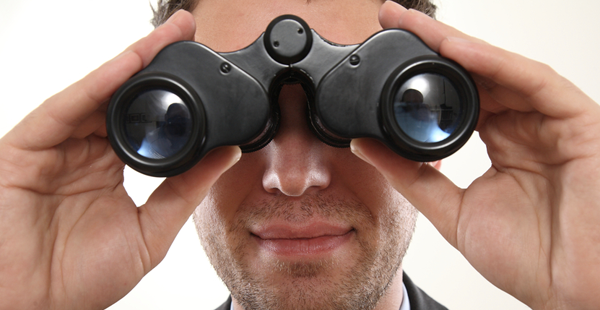 Have you ever wondered what makes a client choose one designer over another? Well, wonder no more, my friends. Today, I'd like to tell you the truth about what clients look for in a designer.
The myths
First, it's important we understand a few of the myths that designers have come to believe about being hired by a client.
Myth 1: Clients only hire designers with years of experience
A lot of designers (mostly really new designers) think they don't stand a chance to be hired by a client because they have no real experience under their belt. Don't let this myth stop you from finding great clients who are looking for a young, fresh approach to their design process.
The truth is, a lot of clients would rather hire someone who feels like they have a lot to learn than someone who is set in their ways and stubborn.
💔 Falling out of love with your clients? Trade some of your worst clients for the best companies in the world with SolidGigs, our premium weekly freelance job list & course library. Love your business again. Learn more »
Myth 2: Clients only hire designers who have a robust and versatile portfolio
Similar to the first myth, a lot of inexperienced designers think that unless they have the world's best and biggest portfolio, no client is ever going to hire them.
On the contrary, choose a few really strong projects, highlight them effectively in a portfolio, and show them off with pride. If you do it right, a smart client will hire you.
Myth 3: Clients only hire cheap designers
A lot of designers feel like they have to have the best bargain in town in order for clients to hire them. The truth is, most clients are willing to pay a little more for quality design. Most clients are also willing to pay more money for a designer who is easy and enjoyable to work with.
Find ways to add quality to your client/designer relationship and you won't have to lower your prices in order to get hired.
The truths
Truth 1: Clients look for designers who are responsible and easy to work with
Most clients (at least the ones worth working with) are more interested in the working relationship they will have with you than almost anything else. If they can't work with you, if you won't listen to them, or if you're rude, they won't care how great your designs look. You'll never get hired.
From the get-go, make sure you present yourself as a responsible and agreeable person and you'll be likely to get hired.
Enter your email. Grow your business.
Submit your email below and join 45,000+ creatives who get our most helpful content via email every week. 100% free. Unsubscribe anytime. Privacy protected.
Truth 2: Clients look for designers who are respectful
There's nothing wrong with having an opinion, but when you deliberately insult, degrade, or talk down to your clients, you'll quickly have a one-way ticket to unemployment.
Clients look for designers who respect their opinions and their business. Be respectful.
Truth 3: Clients look for designers who have the skills needed to complete their project well
You may not be the best designer in the world. In fact, it's likely that you're not. But your potential clients may not be looking for Mr./Ms. perfect. They are looking for someone who possesses the skills necessary to complete the job well.
That doesn't just include design skills or a fancy portfolio either. They are looking for someone with good work ethic, a personable attitude, great project management skills, and superb people skills.
What else do clients look for in designers?
What other tips and pointers would you add to this list? If you were a client, what would you look for in a designer?
Keep the conversation going...
Over 5,000 of us are having daily conversations over in our free Facebook group and we'd love to see you there. Join us!