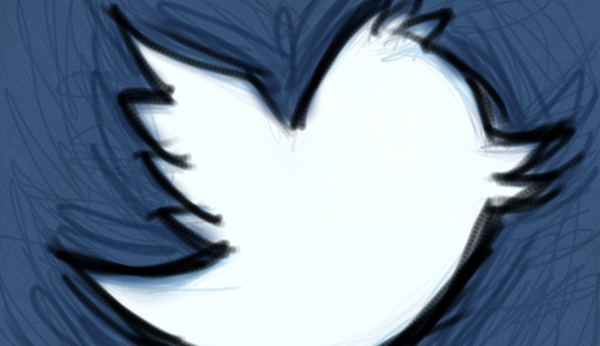 Twitter has more than 10 million users and is growing every day. Everyone from celebrities to the average person is on Twitter.
If you're not on Twitter, you're possibly missing out on interesting content and people – not to mention business opportunities. Designers can take advantage of Twitter to get known and find more clients. If you have a Twitter account, try these simple tips to boost your business. If you don't have an account, get one and start today!
I'd also love to hear how you use twitter to boost your design business. Leave a comment and let's talk!
Bad luck with clients? Trade your worst clients for some of the best companies in the world with our premium gig list, SolidGigs. Join this month and get your first gig list FREE.
Socialize
While this should be a no-brainer, many designers don't take this tip into account when starting out on Twitter.
One of the most important business-boosting actions you can do is socialize with others. Follow everybody you like – celebrities, informative blogs, and anybody who seems interesting to you.
Then socialize with them as you would in real life: ask questions, let them hear your opinion, or talk about similar interests. If you socialize often and become connected with others, you will have a better reputation on Twitter, which brings in business.
Follow Your Competition
Find people or businesses that are your competitors and follow them. Essentially, spy on them and see how they use Twitter. Look at who follows them, who they follow, and how they use Twitter for their business.
Write all this information down and come up with a plan, different but inspired from your competition, on how you will use Twitter for your business. Never directly copy their plan because all businesses are different, and their plan may not work for your business. Then implement your plan and see what works.
Utilize the Search Function
The search function is one of the most useful, but often unused things on Twitter. Utilize their search function and use it to find jobs. Many people Twitter often ask their followers first before going searching for a designer. To find these people, type in these phrases into the search box:
Psst... Looking for more passive income as a freelancer? Learn from 4 solopreneurs who built their own passive income streams from scratch. Enter your email below and we'll send you a link to our free guide. Or preview it here.
Looking for web designer
Need a web designer
Hiring web designer
Know a web designer
Of course, replace web designer with your profession's title and you will find hundreds of people asking for you to help them with a project. Get in contact with them as fast as possible and your business will be seeing new clients.
Integrate Twitter on Your Site
Since Twitter is ever-so popular, they have produced easy ways to integrate themselves on your site. On their Twitter Developer site, they have simple codes where you can put a follow button, a tweet button, or a mini-twitter widget on your site, plus they provide APIs for advanced Twitter integration.
For designers, something as simple as a follow button can allow for fans to connect with you and bring in more business. Take advantage of Twitter's integration options and see what it will do for your business.
Offer Exclusives
Lastly, make your business on Twitter appealing by offering exclusives. Twitter can be a powerful social platform if you pay special attention to the people on there. If you come up with something only your Twitter followers can participate in, it could benefit your business. You could:
Run a contest where people tweet a certain message to enter
Offer freebies only your followers can download
Give discounts to your followers for your services
If you create a unique experience for your followers, different from everywhere else you socialize, you will attract more people to your business and will help boost it.
How do you use Twitter to build your design business?
How has Twitter helped your design business? Tell me about your business and Twitter in the comments and help other designers learn how to boost their business with it.
---
PS. If you'd like some extra exposure for your print design work, ColorFX, just announced a brochure design contest which gives away $250 worth of print products to the winner – which could be awesome for your design business. The contest is for designing a brochure. Participants may choose to create a brochure specifically for the contest or enter their favorite existing work, for a chance to win $250 worth of print products from the extensive range offered at the http://www.colorfxweb.com website.
Since the contest is held at ColorFX's blog, participants will benefit from showcasing their work and attracting visitors to their sites from a blog that's frequented by print brokers and buyers from all over the nation. The deadline for submitting the designs is November 14, 2011 and the winner will be announced on Friday, November 15, 2011.
ColorFX, Inc. is an online digital and offset wholesale printer, offering a full range of print products and services including
brochure printing
.