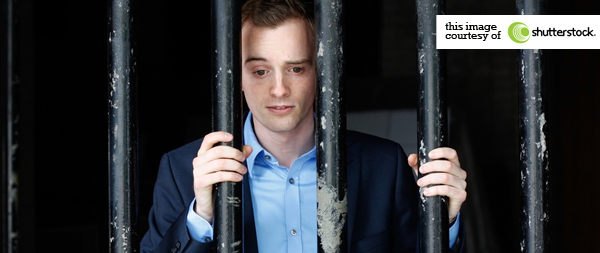 You're afraid you won't be able to find clients
PROBLEM
If this is one of the primary reasons you haven't started out on your own yet, don't worry, you are not alone. It has been my experience when speaking with other designers that this is one of the most common fears about making the switch to freelance. It seems like at your current place of employment, there is always a client project, and a backup client project, and a backup for the backup. When freelancing, are you going to find enough clients to keep you busy and pay the bills?
💔 Falling out of love with your clients? Trade some of your worst clients for the best companies in the world with SolidGigs, our premium weekly freelance job list & course library. Love your business again. Learn more »
SOLUTION
There are multiple solutions to this problem. Let me share with you what I did when making the switch to freelance: I was working at a production house, pretty much as explained above and felt like my career was going nowhere. I decided one day that, come autumn, I would begin freelancing near-full-time. Instead of waiting for fall to come, I began then (early summer time). I began looking for clients, doing side projects, etc. It was a lot of extra work, and very time-consuming, but as I found a client here and there, it gave me the confidence that I could find clients. Not only that, but it helped me begin my freelance career with a full roster of good people to work with.
Start early. It's okay if your office job and your freelance job overlap. In fact, it's a great way to transition. In addition, readers here at Millo have offered some phenomenal advice on how to find new design clients. Their answers are found in these two articles:
OPEN DISCUSSION: How do you find new freelance design clients?
How to find design clients (A detailed summary of the dicussion above)
You're afraid you'll hate dealing with clients
PROBLEM
I don't know what it is about the design community lately, but we have really started complaining quite openly about how terrible our design clients are and how much grief they give us. Perhaps one of the stipulations you have about making the switch to freelance is that you won't enjoy dealing with clients on a daily basis.
SOLUTION
The truth of the matter is, if you have any decent people skills at all, you're going to be fine. Keep in mind, the stories about a successful designer-client relationship are never the stories that go viral. Designers rarely tweet about how great a client is or start blogs about good client experiences. It's been my experience, though, that for the most part, if you act professionally, you will have a great client-designer relationship.
If you're still worried about dealing with clients, be sure to check out all the articles filed in our "Client Advice" category. One of my favorite articles found therein is "Ridiculous Client requests and how to deal with them". Always remember, the biggest myth of graphic and web design: the client is not always right.
You don't want to deal with all the paperwork
PROBLEM
If you have worked at your design agency long, chances are you haven't done any serious paperwork in a long time. Usually there's a secretary for that sort of thing. Dealing with contracts, quotes, timelines, release forms, invoices, and the like really freaks you out and probably puts you in a bad mood. Don't worry, most creatives face the same problems.
SOLUTION
Similar to the problem above, you could simply outsource this sort of work. I would suggest, however, that you take it upon yourself to learn these skills. If you personally develop (perhaps with some legal advice) your contract or your terms of service, you are more likely to understand and abide by them. Also, if you are the one sending invoices, your clients might appreciate the personal touch your freelance design business has. Most people hire freelancers because they enjoy the personal touch, so make sure they experience it.
You might also enjoy "Getting Paid: a designer's two-minute guide to invoicing"
So what's really keeping you from freelancing? FEAR.
Perhaps you have caught on to what I am getting at here. What do all the problems mentioned above boil down to?
Fear.
You're just afraid. So gather up some courage, make a plan, be confident, and overcome your fears by making the switch to the freelance lifestyle. It's not always easy, but I think you'll enjoy it once you get the hang of it.
Before you leave to check out all the great resources found in this book, be sure to let us know what you think about this topic. What's holding you back from making the switch to freelance? If you've already made the jump, how did you overcome the fears you had about leaving your desk job? We'd love to hear what you think!
Keep the conversation going...
Over 5,000 of us are having daily conversations over in our free Facebook group and we'd love to see you there. Join us!