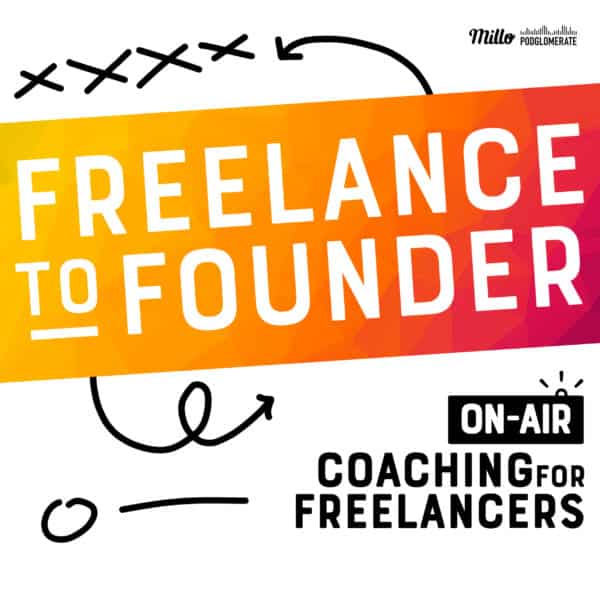 Ask a question, get an answer.
If joining us for a full episode just isn't best for you right now, send us a quick question and we'll answer it on the air instead. Just record a video or audio snippet below and we'll do our best to feature your question on the air!
Sample Scripts
Here's just a few possible ways to frame your question:
Hi, my name is [NAME] from [COMPANY URL]. My question is...
Hi. I'm [NAME] calling from [LOCATION] and I run [COMPANY]. How can I...
Free on-air business coaching for freelancers.
On this show, real-life freelancers get 100% FREE on-air coaching to help them scale their business. And we want to chat with you!
Here's how to get on the show:
1. Book a time
Choose a time to get your free on-air business coaching to be included in an upcoming episode.
3. Get ready
We'll email all the details you need to join us on the air. We can't wait!