Table of Contents
This post may contain affiliate links. See our affiliate disclosure for more.
A cost-effective yet powerful cloud-based accounting tool is a must-have for any small to medium-sized business today.
From sending invoices and paying bills, to keeping track of inventory and automating payroll — cloud-based accounting software can be incredibly useful, saving you time and money that you could invest in other activities that boost your business's bottom line.
However, deciding on cloud-based accounting software that's right for your business is not an easy task. A quick search will give you plenty of appealing options to choose from. Even if you know your exact business requirements, picking one tool from so many options can be tricky.
Now, we bet you've come across the names FreshBooks and Xero in most, if not all, of your search results. That's because both bookkeeping platforms are affordable and boast amazing features designed to automate and simplify accounting for small businesses — meaning FreshBooks vs Xero is a hot topic that demands a concrete answer. Sure, they're not well-known like accounting tool, QuickBooks, however they are both extremely viable options for your accounting solutions.
In this article, we compare FreshBooks vs Xero head-to-head, presenting their pricing differences and pros & cons so you can better decide which one is right for your business.
Both FreshBooks and Xero are industry-leading cloud-based accounting tools with huge client bases. While both are similar in many regards, there are some key differences in their features. Let's take a look at each software's features individually.
FreshBooks: Overview and Features
FreshBooks gives a fresh, clean look at accounting software — something that's usually quite complicated to use. Millions of small business owners use FreshBooks and love it for its easy-to-use, fast, and intuitive interface. Below are the key features and functionality of this tool.
Invoicing
FreshBooks was originally designed as an invoicing tool and evolved into a full-fledged accounting solution over the years. But it stays true to its invoicing roots.
You can quickly create professional invoices (along with customized estimates and proposals) with your logo and a thank you email. You can accept credit cards and ACH, and automate reminders, tax calculation, and inventory tracking. It also offers multi-currency invoicing so you can bill clients in their local currency.
Expense Tracking
FreshBooks enables you to connect your self-employed bank account to the tool so it will be updated with your most recent spending and thus, your business is always automatically up-to-date. You don't have to manually track your expenses on spreadsheets.
You can quickly mark your business expenses as billable, add a markup, and then automatically pull them onto an invoice for your client. You can also snap and store pictures of receipts in the FreshBooks mobile app (touched upon later).
Time Tracking
The built-in time tracker allows you to easily track your productivity and manage time for projects more efficiently. All you need to do is start the timer and focus on your work.
You can quickly know how your entire team is spending their time and get a daily, weekly, and monthly breakdown of the work hours, too.
Project Management
One of the best features of FreshBooks, its project management capabilities allows you to easily collaborate with team members, contractors, and partners to manage projects and decide which files they'll have access to with permissions.
It provides you a web-based centralized place for file storage and sharing and gives you an overview of the project status. You can chat and assign project deadlines from within the accounting tool.
Automated Payments
FreshBooks Payments lets your clients pay directly through invoices and automatically records each payment in your account.
It is fast, secure, and has no hidden fees, similar to Stripe and PayPal. You can post-checkout links on your website, social, or anywhere else online to allow customers to click and pay easily with their credit card.
You can also offer clients flexibility with payment schedules and partial payments, set up recurring billing profiles for specific clients, and add automation and create subscription-based client profiles.
Double-Entry Accounting
FreshBooks' Double-Entry Accounting tool identifies revenue items and their related expenses, giving you an accurate calculation of profits and losses. It helps you make choices based on actual business data and insights.
Accounts Payable in FreshBooks makes it easy to track every bill payment you make and owe to vendors. Automated bank reconciliation allows you to create a summary report and export it to Excel. You can also run reports like Profit & Loss and Cash Flow Statement to know exactly where you stand at tax time.
Reporting
FreshBooks provides you with an intuitive and insightful dashboard where you can conveniently access important reports like Profit & Loss, sales tax summary, expenses, and more. This makes tax time easy as you have all the numbers in one place.
Mobile App
The FreshBooks mobile app allows you to create and send invoices, snap pictures of receipts, chat with clients, get important updates, and manage expenses on the go.
Xero: Overview and Features
If you're looking for an extremely feature-rich cloud-based accounting solution that offers unlimited users in each plan and hundreds of integrations, then you're looking at Xero.
While Xero can get a bit pricey and elaborate for small businesses (think solopreneurs, Shopify Plus dropshippers, or freelancers), you'll find pretty much everything you need from an accounting tool, and more. Let's take a look at its key features.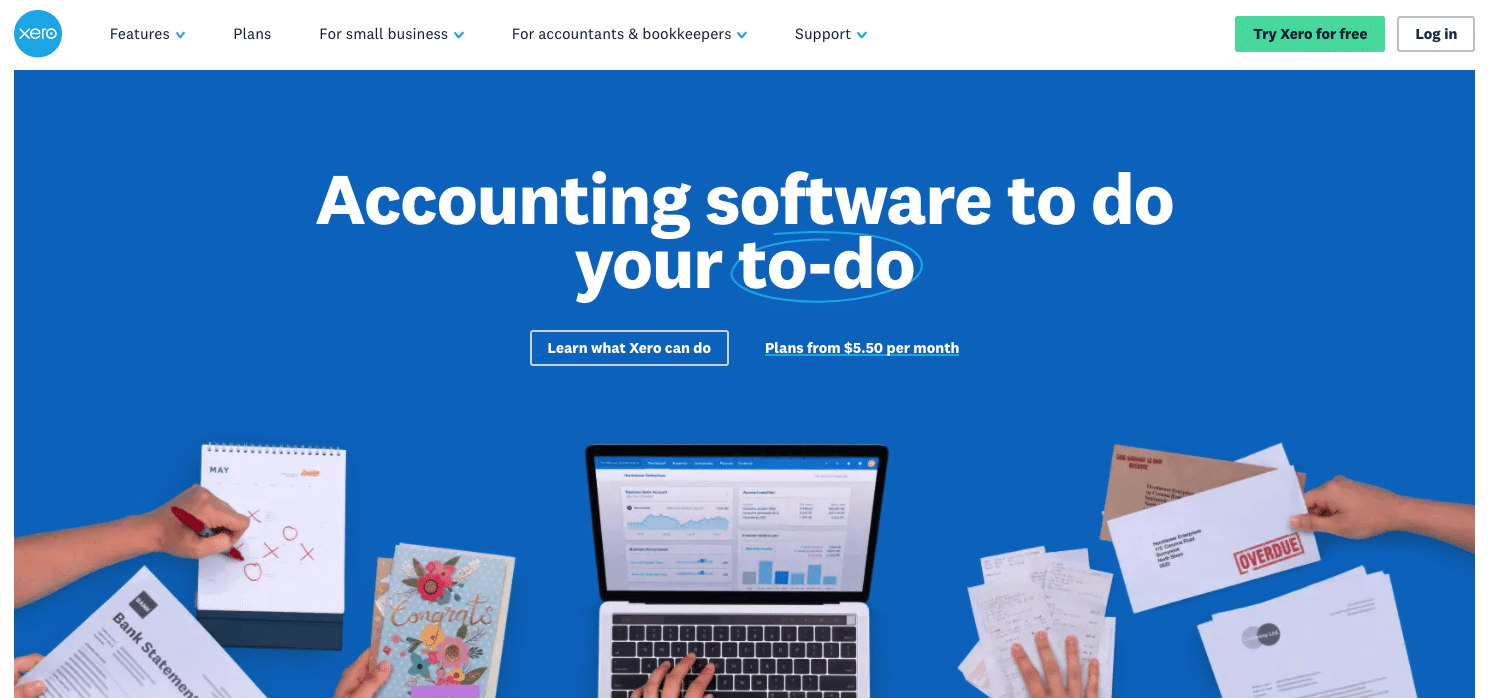 Invoicing
A basic feature that you'd expect, Xero gets it right as creating custom branded invoices is super straightforward with this tool. You can let customers pay you with a credit card straight from the invoice using third-party payment services by adding a 'Pay now' button for one-click payment.
You can also set automatic reminders and their frequency — and everything can be done from the Xero mobile app.
Accounts Payable
Xero enables you to stay on top of bills and gives you a clear overview of your business cash flow and accounts payable.
You'll be able to save time by scheduling upcoming payments and batch pay suppliers with multiple bills in one transaction. Additionally, you can email bills and other essential documents to your files inbox in Xero for paperless record-keeping.
Expense Tracking
Similar to FreshBooks, you can take a photo of receipts and track mileage on the go on the mobile app. Xero uses OCR technology to scan key information and auto-fills your claim which can then be submitted in one click, with the receipt attached.
You're also equipped to make fast and informed budget forecasts based on current figures with powerful built-in analytics. Having this functionality can really change how you run your business financially.
Purchase Orders
You can easily create custom purchase orders from templates and email them as PDFs from within Xero. Plus, you can convert purchase orders into bills for payment, or into invoices with added notes to recoup costs.
Project Management
Like FreshBooks, Xero comes with built-in, albeit basic project management capabilities so you can keep track of time, costs, and project profitability within the same tool. You can prepare budgets and can send customized quotes while choosing the level of details to show customers.
You can track time on the go with a start-stop timer and location-based tracking on mobile to link costs to jobs and projects. Moreover, you can view job profit margins in an easy-to-read chart, with a breakdown of costs, and quickly determine how much remains to be invoiced.
Bank Reconciliation
Often a tedious process, bank reconciliation becomes a breeze with Xero's suggested matches. You can group bank transactions into bulk to reconcile them all at once.
So, all you have to do is set up a bank feed so your transactions flow into the platform daily and then reconcile quickly by accepting the suggested match and category. You can sort and group bank transactions, then code groups in bulk.
File Storage
You can use your accounting tool as an online filing system, too. That is, you can upload and share documents, contracts, bills, receipts, and what have you from your phone or computer.
You also have the ability to see the original document side-by-side while reviewing without having to switch between screens.
Contact History
Xero allows you to get a complete picture of your contact history and activity — invoices, bills, notes, payments, and emails. You can set up repeatable searches, and organize your contacts into custom groups to suit your individual needs.
You can also connect your Gmail or Office 365 account to see all your email correspondence with customers and suppliers in one place.
Reporting
Xero provides up-to-date accounting reports that enable you to track your finances and collaborate with your advisor in real-time. You can tailor the content and layout of your reports and reuse customized report layouts.
Plus, you can use formulas and mathematical operators to compare actual and budgeted amounts, and easily share reports and metrics with your accountant or bookkeeper to get a full understanding of the numbers.
Inventory Management
Inventory management is one of those advanced features that you don't get in FreshBooks. You can keep a count of up to 4,000 items you have in stock as you buy and sell.
Furthermore, you can run reports to find out how well different items are selling.
Payroll
With Xero, you can also pay your staff and keep secure basic payroll records, all within your accounting software. You can set the payment frequency, the period covered, and the payment date. Also, you have the option to create and manage employee records, including bank details, and generate electronic payslips showing earnings, deductions, and total pay.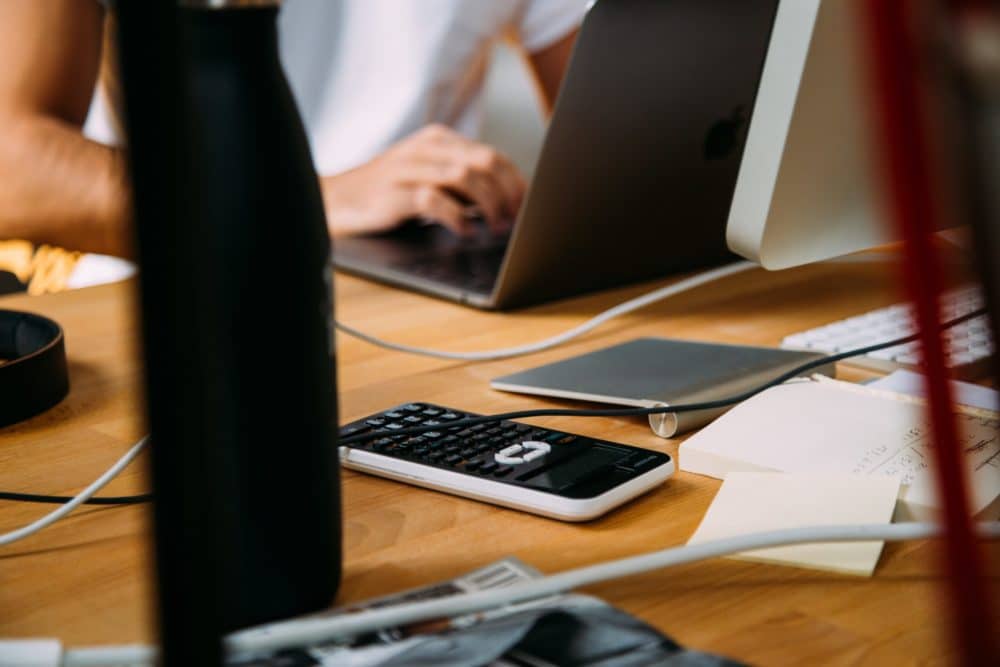 Pricing Differences between FreshBooks vs Xero
Pricing is a major factor in the FreshBooks vs Xero battle. Both FreshBooks and Xero offer three pricing plans. Let's take a quick look at what they offer.
FreshBooks pricing plans are different mostly in terms of the number of clients you can send invoices to. The most expensive plan also offers additional features such as automated late payment reminders and financial and accounting reports.
FreshBooks also offers an annual discounted subscription, while Xero does not.
All three plans allow you to:
Send unlimited invoices and estimates
Track time and expenses
Get paid with credit cards and bank transfers
Track sales tax & see reports
Have a client self-service portal and a dashboard for monitoring all accounting functions
Access anywhere on iOS and Android
Lite
For freelance professionals and self-employed folk with basic needs, this plan is available for $15/month and allows you to bill up to 5 clients.
Plus
If you're a small business owner looking for more automation and insights, this may be the right plan for you. For $25/month, you can bill up to 50 clients, set up recurring billing and client retainers, run business health reports, and send unlimited proposals (in addition to the Lite features).
Premium
If your business has hundreds of clients at any given time, then the Premium plan is for you. It offers the same features as the previous plans, but you can bill up to 500 clients. At $50/month, this FreshBooks plan gives you everything you need to scale your business.
Note that all of the three plans include access for one user. If you want to add team members to your account, you'll need to pay an additional $10/month, per user.
Xero has a somewhat similar pricing structure to FreshBooks, with three tiers of pricing starting at $20/month.
Besides 24/7 online support and SSL security, all three pricing plans include:
Automatic bank feeds
Simple inventory management tool
Up-to-date, customizable accounting reports
Ability to accept invoice payments instantly
Online purchase orders
Files and bills storage
Sales tax manager software
Contact syncing and smart lists
Access to the Xero accounting mobile app
700+ integration options, including payment processors, time-tracking, and point of sale, etc.
Starter
At $20/month, this plan is suitable for freelancers, sole traders, and new businesses. You can send up to 20 invoices and quotes, schedule up to 5 bills, reconcile up to 20 bank transactions, and capture bills and receipts with Hubdoc.
Standard
At $30/month, this plan is good for growing small businesses. You can send unlimited invoices and quotes, schedule unlimited bills, reconcile unlimited bank transactions, and capture bills and receipts with Hubdoc.
Premium
At $40/month, this plan is meant for established businesses that need additional capabilities within their accounting software. Like the Standard plan, you get unlimited of everything plus the ability to automatically track gains and losses, invoice, and accept payments across multiple currencies.
Now that you have a clear idea of what features both tools offer and their pricing structure, let's take a look at the pros and cons of each. We will summarize their key benefits and drawbacks so you can reach a decision based on your preferences.
FreshBooks

Pros:

Easy to use, beautiful UI
Affordable, feature-rich plans
Great customer support (with phone support)
Suitable for small businesses & freelancers
Highly rated mobile app

Cons:

Not suitable for bigger businesses
The Plus and Premium plans are expensive
Lacks advanced features
No built-in inventory management
Limited billable clients per month

Xero

Pros:

Unlimited users in each plan
Suitable for businesses of all sizes, including large businesses
Over 700 business app integrations
Boasts advanced features

Cons:

Has a slight learning curve, not as intuitive
Good, but not great for freelancers and small businesses
Reportedly poor customer service
Limited number of invoices, bills, and bank reconciliations in the cheapest plan
Ultimately, when it comes to FreshBooks vs Xero, both solutions have their merits, but FreshBooks stands out in terms of its simplicity, usability, and time tracking. As it lacks some advanced features like inventory management and has a limit on the number of billable clients per month (unless you go for custom pricing), it's mostly suitable only for small businesses, freelancers, and self-employed.
Whereas Xero stands out in terms of users, billing, inventory tracking, and overall functionality and features. However, users often report Xero as a not-so-intuitive platform and may require you to invest in employee training.
Conclusion
As you can see, both FreshBooks and Xero are great choices for small businesses looking to streamline their accounting processes. That being said, both solutions are designed to cater to different types of businesses and needs, so the battle of FreshBooks vs Xero isn't exactly a fair one.
Xero is likely best suited for somewhat bigger businesses that don't want to pay a high monthly fee for additional users and need advanced accounting features like budgeting and inventory management.
FreshBooks, on the other hand, is better suited for smaller, service-based businesses and on-the-go entrepreneurs (like freelancers and self-employed) with an emphasis on time-tracking and project management besides the basic features like invoicing.
So, Xero boasts advanced features and is a better choice for businesses with more users while FreshBooks is great for small business owners who need an easy-to-use tool that covers all the basics perfectly.
Nevertheless, both are similarly priced and have three different plans to choose from. Both are user-friendly and may work well for your business — and the answer to FreshBooks vs Xero really comes down to what you're looking for.
And if you're on the fence, you should definitely give both of them a whirl as they both offer a 30-day free trial, so you can get a hands-on feel of both before committing to one.
If you want even more options you can see how FreshBooks compares to QuickBooks, or QuickBooks compares to Wave.
Keep the conversation going...
Over 10,000 of us are having daily conversations over in our free Facebook group and we'd love to see you there. Join us!