Table of Contents
This post may contain affiliate links. See our affiliate disclosure for more.
Client gifts aren't just a kind gesture you should consider at the end of each year. Rather, sending your client gifts shows that you appreciate their business and care enough to plan ahead and spend money on them.
But finding client gifts that people actually appreciate can be difficult. We've all been on the receiving end of these client gifts thinking to ourselves, "please, not more cookies or pastries."
Taking time to find the best client gifts not only shows you care, but it can also be a smart business move. When you send your client gifts, it also keeps you top-of-mind and helps generate more business and referrals in the future.
Understanding that client gifts are not only thoughtful but also good for business, we've put together a list of resources that make choosing the best client gift easy and rewarding.
First, we'll share some of our favorite client gifts, and then we'll dive into some tips on how to choose the right one & create a process to make it easy.
Here are 21 client gifts to really "wow" your clients:

Greetabl allows you to customize every aspect of your client's gifts to really make them personal! You choose the box print that the gift is packaged in and the gift itself. Then, you can write your own message and attach photos to the inside of the box.
Clients will love the personalized touch you've given these little greeting boxes. It's a client gift that makes a big impact without breaking the bank.
People, including your clients, will slap a sticker on just about anything,  ranging from a fridge to journals, a work desk, a laptop, a water bottle, a phone case, a car, or even a book. Now, imagine them carrying their laptops while sitting in a coffee shop. The sticker will definitely catch people's eyes and even be a great conversation starter between your clients and other customers in the shop.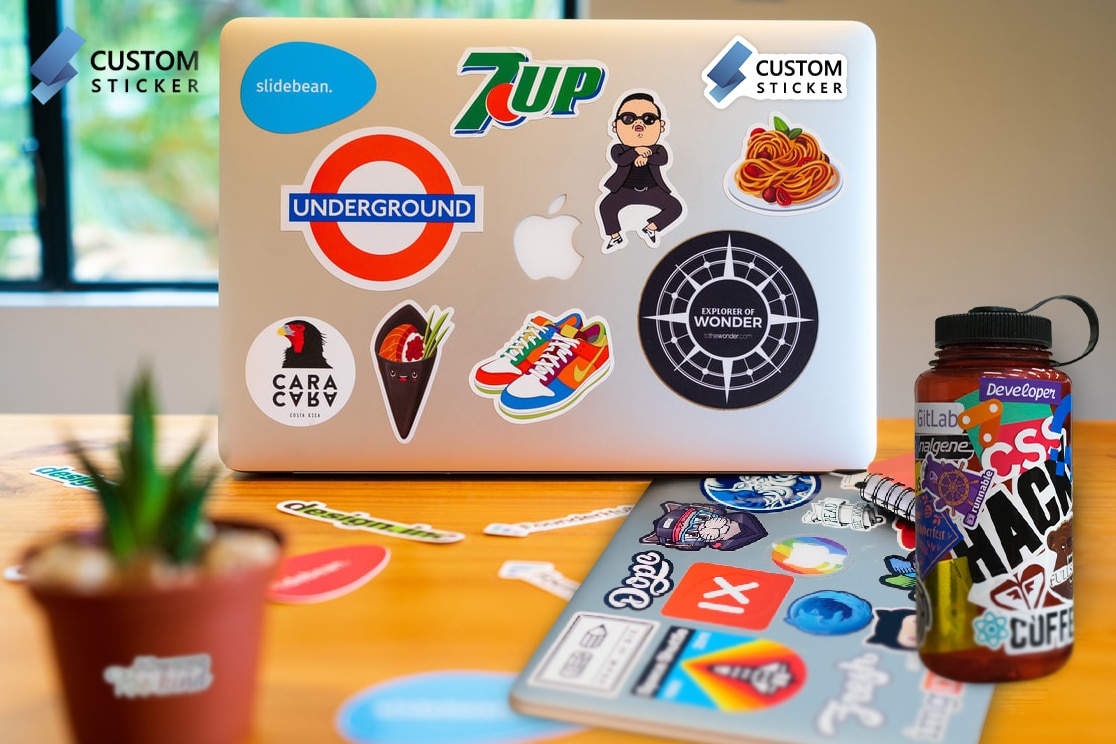 A customized sticker is a perfect gift that can represent different things when they're gifted. A sticker could thank them for being your first client, being an amazing client,  could inspire the client receiving it, or celebrate a recent achievement or good news. The best part? They're free and ever-moving.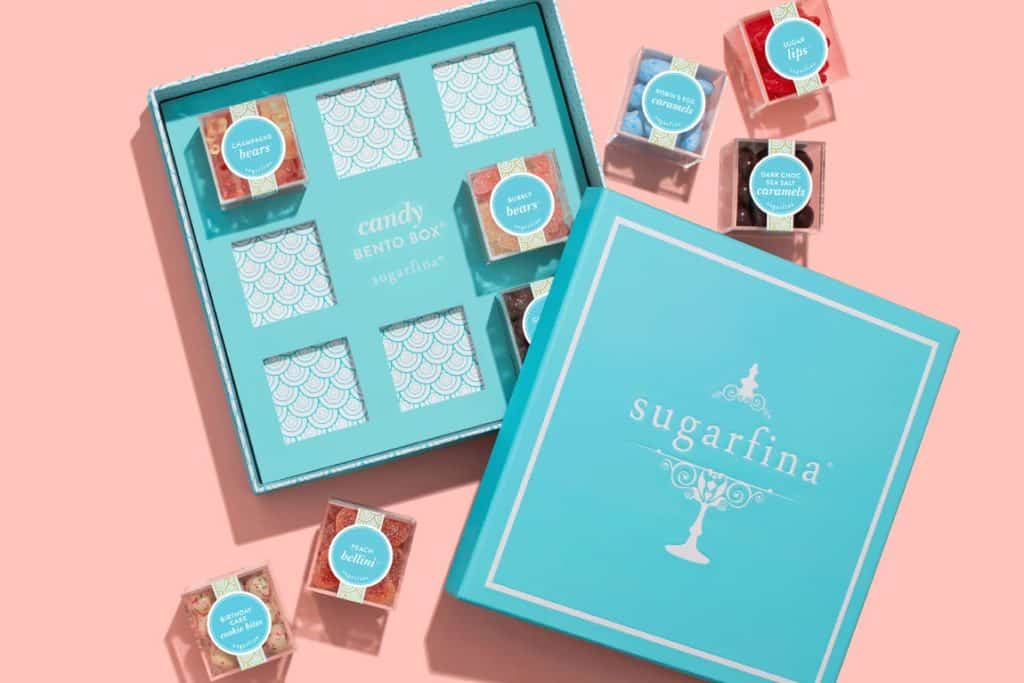 If your clients have a sweet tooth, designing them a custom candy bento box from Sugarfina could be a great client gift! From champagne gummy bears, to chocolate covered cookie dough pieces, they offer dozens of candy types to please anyone and customize it to your particular clients liking.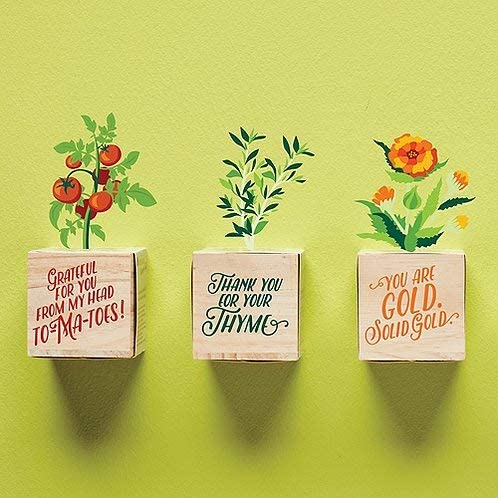 These fun plants make fun client gifts for two reasons: they are just the right size for your client's desk and include a positive message on each plant.
We really love the tomato option that says, "Grateful for you from my head to-MA-toes!" This blossom kit is just $12.95.
Not only is this a great client gift in the moment, but as the plant grows on their desk or in their home, your clients will continue to remember your kindness and stay top-of-mind. Mission accomplished.
If you have a lot of clients to thank or visit, enamel pins are the best way to mass customize and personalize, which can be given out as free giveaways. They are easy to store and carry conveniently. And they are affordable and practical, which can be pinned on clothes, backpacks, hats or else. You can design it in any shape and size, or even add your own logo on lapel pins. Moreover, you can match paper cards or velour boxes to make them delicate. funny or cool pins are totally up to you.
For example, if you start an ice-cream store, you can design ice-cream enamel pins and give out them to your loyal clients to show your appreciation. If you are a biker shop, you can make cool biking pins to thanks for their support. All in all, small pins make big power.
6. Custom Lollipops
Add a truly custom approach by ordering lollipops with your client logo on them. This Etsy shop, the Lollipop Studio, can add just about anything in an actual, edible lollipop, even offering different flavors to choose from.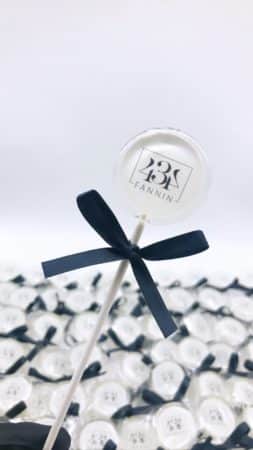 7. Candles
Does your client love to light candles in their home or office? Gift them a modern, office appropriate candle like this coffee scented candle, or show your appreciation with a 'Thank You' candle made of soy.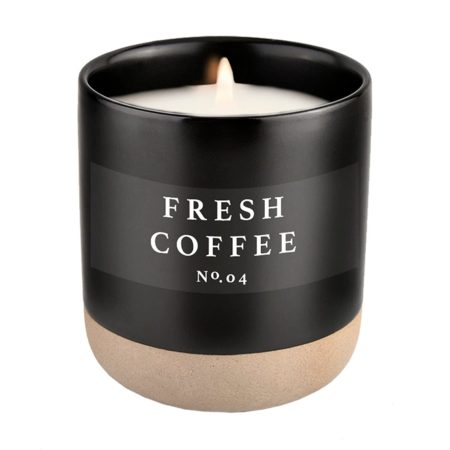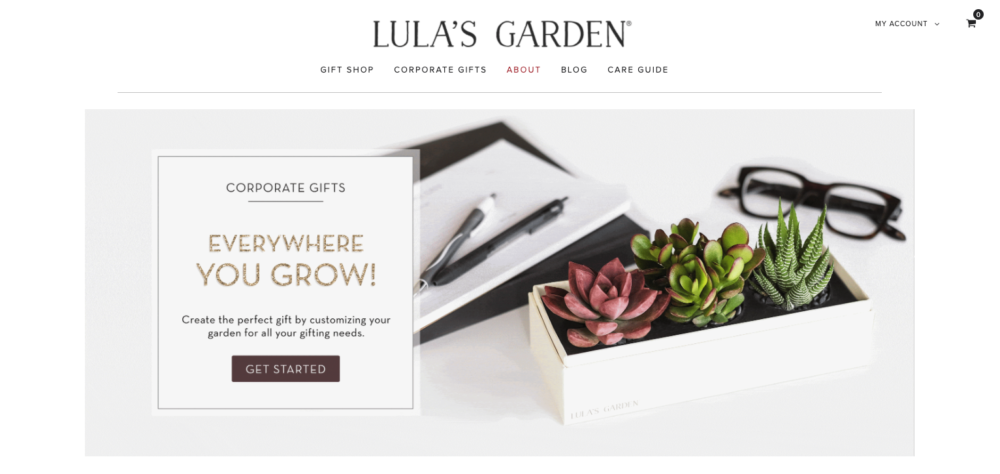 Sending single plants or groups of small succulent gardens that come pre-packaged in a planter as client gifts is easy with Lula's Garden. Unlike traditional flowers, succulents are low maintenance and have the potential to live much longer!
That means these client gifts will stay on your client's desk for a long time—reminding them of your partnership and your own thoughtfulness.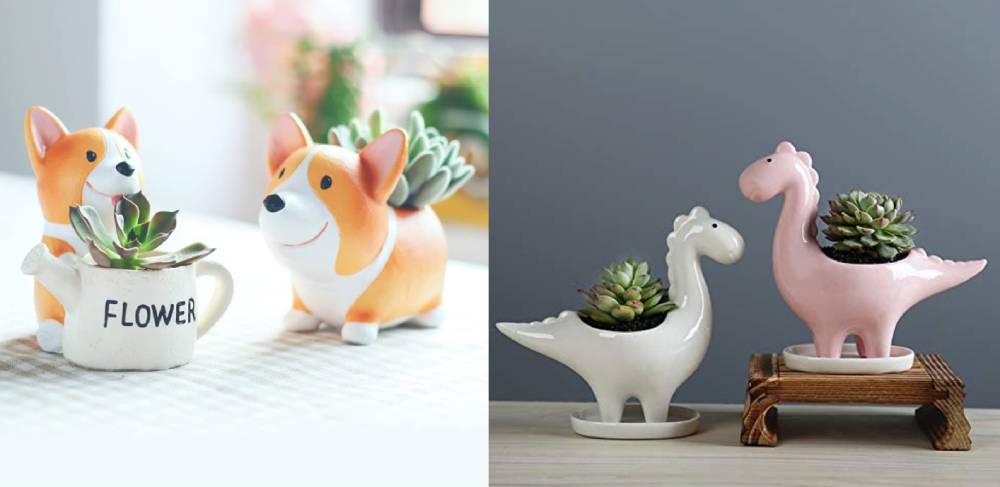 Of course, there are also lots of great options on Amazon like these really fun animal-themed succulents or the ones shaped like dinos.

You might be a bit skeptical about getting a mug or a tumbler for client gifts, but hear us out:
We're not recommending you get some cheap mug with your logo imprinted on the side. Instead, try a really high-end mug or tumbler from sites like Corkcicle. Their drink-ware can be a very useful gift, especially for clients who are conscious of sustainability.
There are also some great simple options on Amazon, like this personalized stainless steel tumbler.
Plus, if you get the right one, they'll use it all the time—reminding them of you and your partnership.
10. Mini, Premium Cupcakes
Baked by Melissa is known nationwide for their delectable mini, bite-size cupcakes in a variety of flavors. They offer a custom client gift box option where you can add their branding to the packaging for a more personalized gift.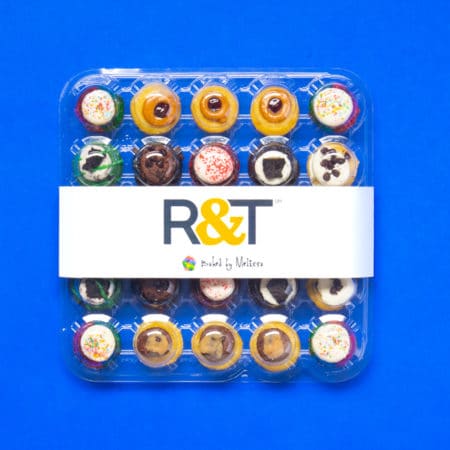 11. Fun Gift Baskets
Another great fallback for client gifts is to send a simple, yet professional gift basket, a bottle of wine, a cheese tray, and more.
Of course, these kinds of over-sent client gifts could also just end up on the heap of "other gifts" they receive from anyone else this holiday. To stand out from the crowd, consider customizing it in some way (like engraving a cutting board) or finding a unique twist on a traditional basket (like this vintage candy collection or this funny coffee-lovers basket).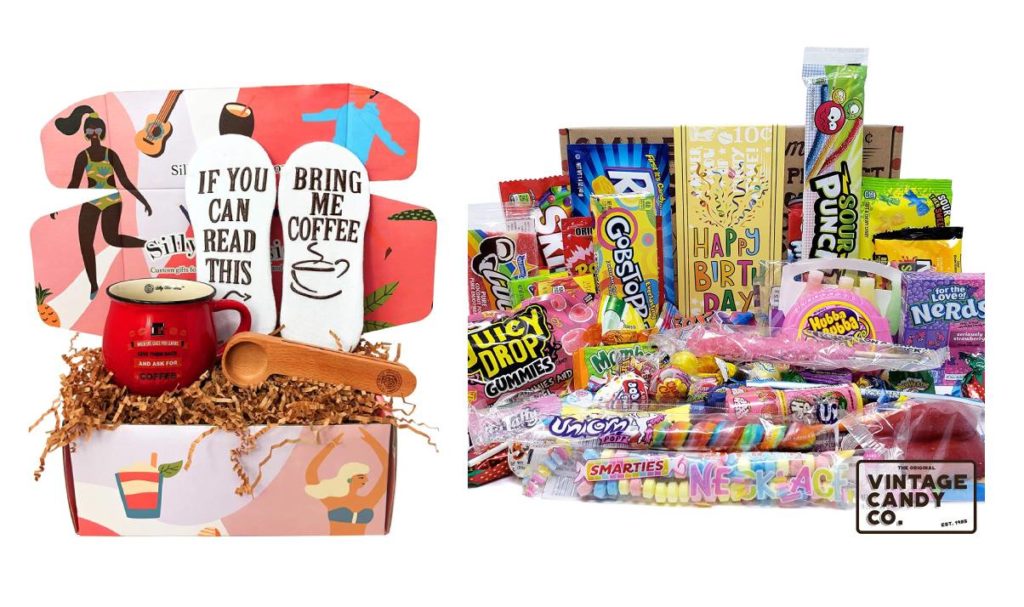 If you know your client well enough, you could also take the time to assemble your own gift basket to include some of their favorite treats and other items.
For a quick and easy solution, you can send clients a gift basket, flowers, a bottle of wine, and much more with Gift Tree. Many come with the option to add initials for a personal touch!
Of course, you could also go outside the norm with your clients' gifts and get them a non-food gift basket. Often, clients (and everyone, really) are so done with sweets and treats around the holidays, the last thing they want is more food-related client gifts.
If food isn't your style either, consider a non-food gift basket that will last longer and make a bigger impact on your clients.
These might include fun board game gift baskets or even socks. This fun pizza sock collection is sure to be memorable and get a laugh with the right client.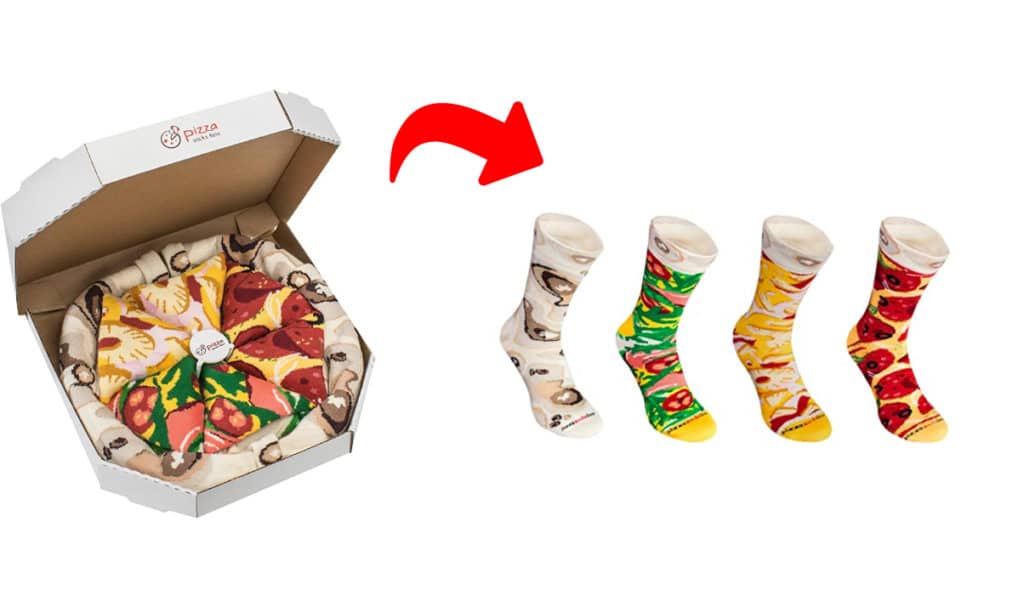 12. A piece of Art
Gifting an artwork to a client shows your thoughtfulness, appreciation, and commitment to building a long-lasting relationship. It has a personal touch and it demonstrates that you put effort into selecting something unique and memorable.
Singulart has made it easy for you to find art in all ranges of styles, mediums, and sizes that can suit anyone's style. You can also commission artwork that aligns with your clients liking or your business objectives.
13. A Donation to Charity in Your Client's Name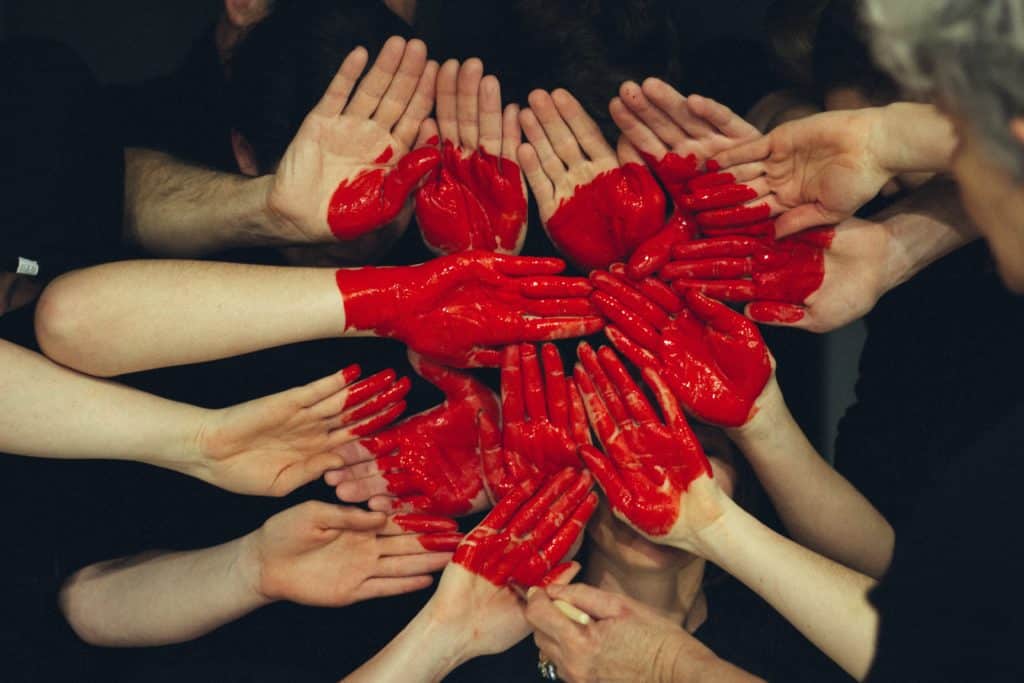 An extremely thoughtful and heart-warming client gift is to donate to a charity on behalf of your client. Not sure what charity to donate to, or where to find one? Check out this site to find a charity.
This can be particularly meaningful if you know what causes and missions your client likes to support. Do they love music and the arts? Support a local ballet or museum. Are they environmentally passionate? Plant a few trees on their behalf.
Donating to a charity can be particularly effective if your client likely gets a lot of gifts or clearly has plenty of money. Oftentimes, things like fruitcakes (throw another one on the pile) are far less meaningless than a gesture like this one.
14. Hand Care Kit
This may seem out of the ordinary, but if your client's profession involves them working with their hands (think: construction, roofing, plumbers) then this Burt's Bees Hand Repair Kit might be that awesome client gift they'll appreciate!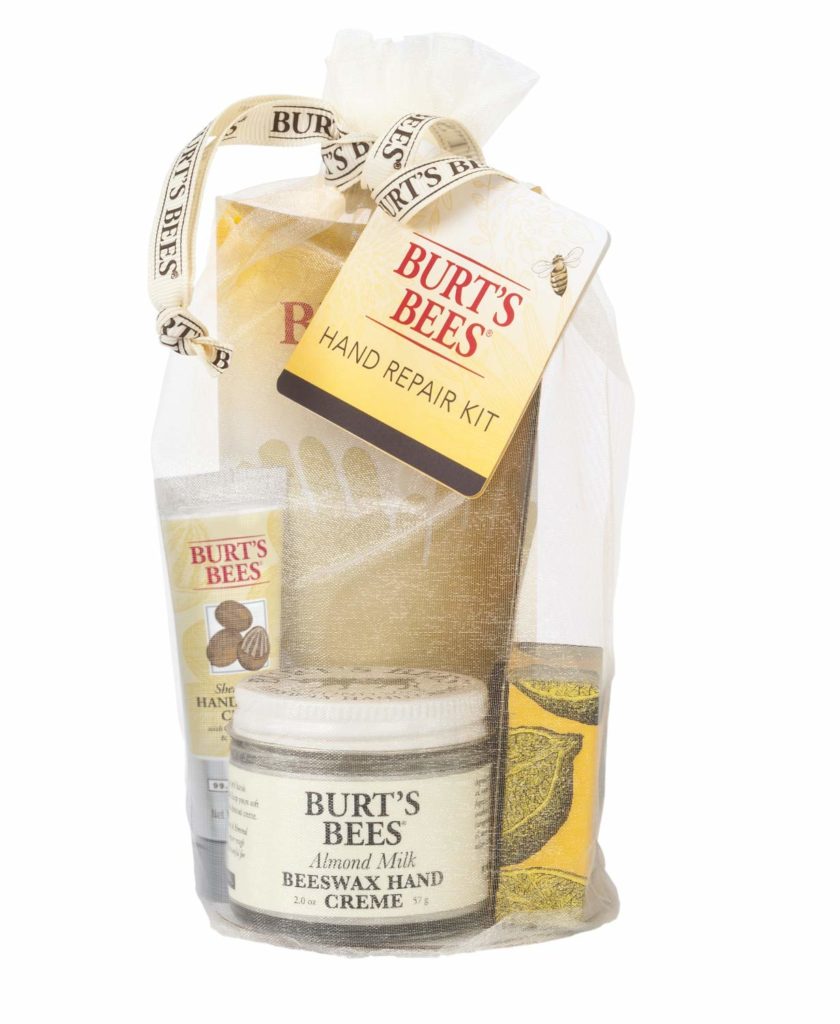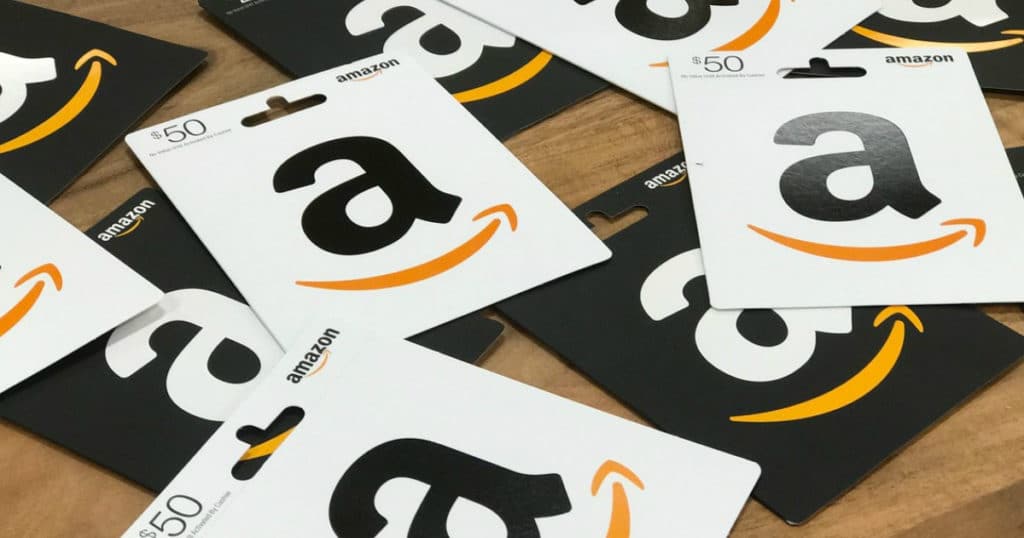 If you have a client that you just aren't sure what they like, you can't go wrong with a simple Amazon gift card. With literally anything and everything, it's a great client gift that allows for them to pick something out they'll for sure enjoy.
Plus, some clients will appreciate the extra help during the holidays when they're also scrambling for customer gifts, client gifts, and presents for loved ones.
For maximum impact, accompany your gift card with a meaningful card or message to show gratitude for your client's business and partnership.
16. Gourmet Cookies
What sounds better than a fresh dozen cookies in your mailbox? Christie Cookie Co. offers different baked goods, including various cookies like oatmeal raisin, white chocolate macadamia nut, and chocolate chip, plus gooey brownies your clients will devour.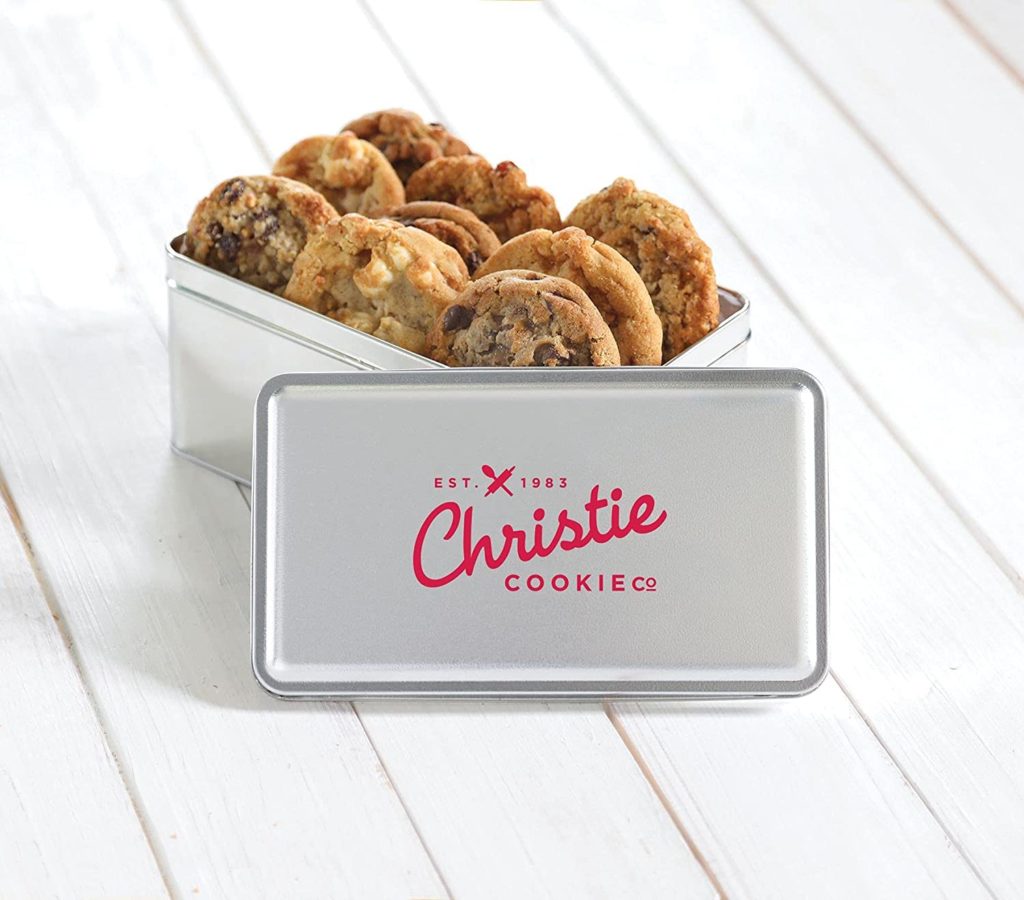 17. Moleskine Notebook
Does your client love to write? Check out a notebook from Moleskine, made of high quality materials that any writer would love. If you want to make it unique, create a personalized notebook.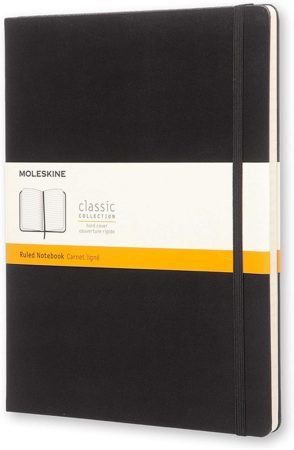 18. A handwritten note
Look, it may not seem like a really "flashy" gift that will turn heads, but you cannot underestimate the power of a good, old-fashioned hand-written note. Your client will take the moment to appreciate that you wrote them a personal note. Be sure to make it personal, and not generalized, so it connects with each client directly.
Work is work, and we ALL have stress from time to time. Gift this set of stress balls for the client that you know is always under extra pressure. The added hand therapy and relief can help!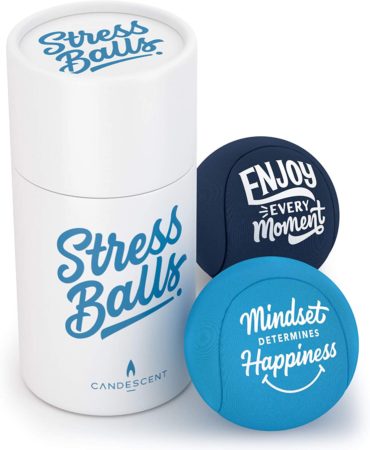 20. Event Tickets
When you know your client is big on concerts or festivals, check out upcoming events in your area on Eventbrite or Ticketmaster for gifting a client gift they sure won't forget. This does require that you get to know your client better, find out what music or activities they like, to ensure you're gifting a ticket to something they'll enjoy.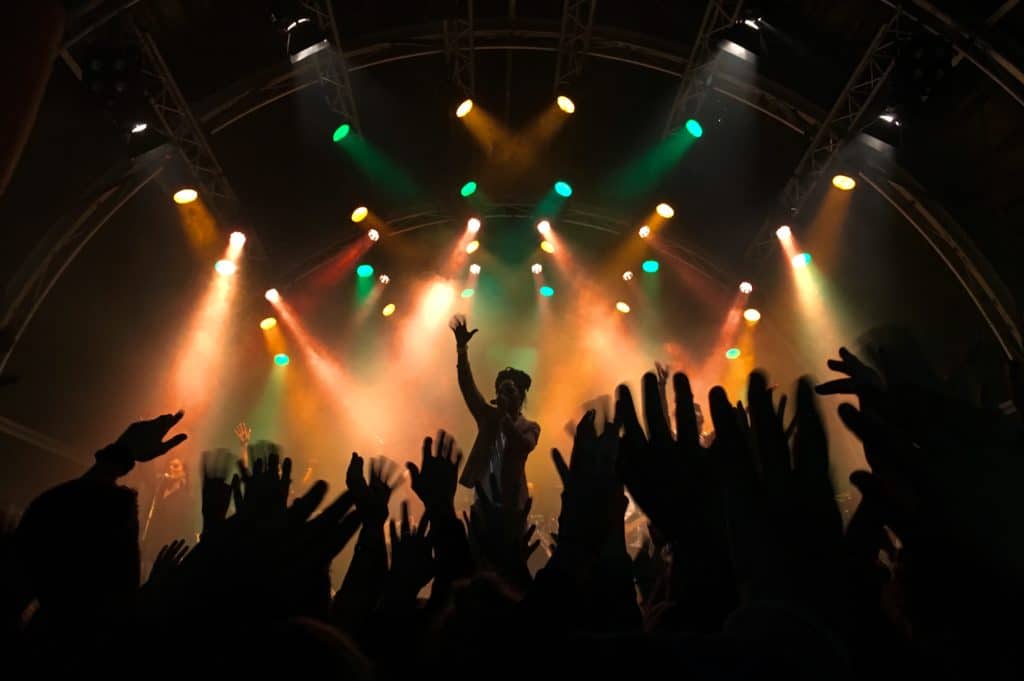 21. Plants & Greenery
Does your client have a love for plants? Lively Root offers plenty of fun and beautiful plants that clients will be able to nurture and remember you for a long time. Pro tip: use it as a conversation piece to check in a few months later to ask how the plant is doing!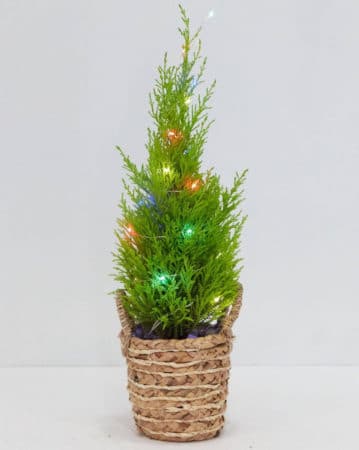 Tips for choosing the right client gifts
Don't break "the rules" when giving clients gifts
If your client is an individual (like a photographer would be, for example) you likely won't have to worry about rules or guidelines around gift-giving and should consider graphic design software to expand their knowledge. However, if your client is an organization or company, (like a marketing consultant) make sure they don't have rules against receiving gifts from partners and vendors.
If you do have some clients with a no gifts policy, don't panic. We recommend sending a handwritten thank you note as an alternative client gift! It's simple and meaningful, but still, low key enough to fly under the radar.
Make client gifts personal
Even if you're sending gifts to multiple clients at once, or always send them on a certain occasion (holidays, after a project wraps, etc.) make sure they never feel mass-produced. Personal touches in client gifts can be as simple as including their name and something about them or their individual project in the note that accompanies a gift.

However, it's best to try and really get to know your clients so you know what kind of gifts they'd like! Ask them questions or try to spark a quick non-work-related conversation every once in a while. The aim is to impress your prospects with the perfect business gift.
Getting to know your clients is going to benefit you in more ways than just easier client gift selection.
It also helps with your general connection with clients and your level of likability. And according to the Huffington Post, "Likability is one of the most if not the most important aspect of your success in today's professional world."
So make sure you're always making an effort to connect on a personal level with your clients – and give great gifts, of course!
Create a process for sending client gifts
The best advice we can leave you with is to create a process around sending client gifts.
Start by determining when you'd like to send most of your client gifts. This could be centered around holidays, or client journey-specific steps like a thank you upfront for booking, a referral request, or on the anniversary of a big project.
Then, determine a few of your favorite go-to gift varieties that you can use to make selecting and sending as effortless as possible. (Make that part super easy for yourself and choose from the list above!)
Keep the conversation going...
Over 10,000 of us are having daily conversations over in our free Facebook group and we'd love to see you there. Join us!