Striking out on your own can be overwhelming. There's so much to learn. So much to do.
And what most people quickly realize is that you can't do it all on your own. Just because you work for yourself—solo—doesn't mean you have to do  all the work by yourself.
The most successful freelancers & solopreneurs use tools to help them work smarter, faster, and better. Below, you'll find a ton of resources to help you as you build your own business—many of them come with discounts for the Millo community (that's you) and some of them offer Millo a commission if you sign up. Take a look around and let us know if we missed any important tools.
Invoicing & Project Management
Freshbooks
The #1 invoicing software for freelancers. Create invoices in less than 30 seconds and send automatic email reminders to clients who forget to pay.
Try it free for 30 days
TunnelKit
Manage clients' expectations and keep them in the loop with custom online timelines for their projects.
Sign up for free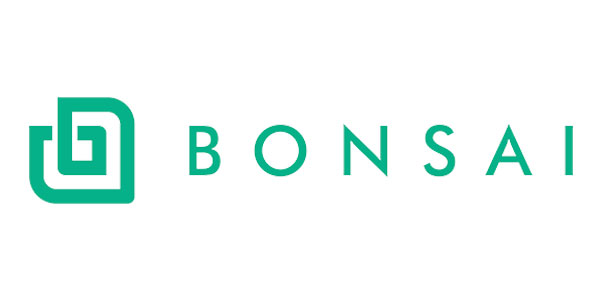 Bonsai
Put your freelancing business on autopilot with this all-in-one solution for the world's best creatives.
Get one free month
AND CO
Get paired with a real human being and awesome technology to manage your freelance business.
Sign up 100% free today
Monday
Simplify the way your team works. Create and manage your teams' workflows, business processes and communicate all in one system.
Click here for details
HoneyBook
With HoneyBook, you have all the features to run your freelance business seamlessly from proposals to invoicing and much more.
Get 50% off on your 1st year
Accounting & Bookkeeping
Bench
Millo uses Bench and couldn't be happier. They pair you with a team + great tech to take all the stress out of bookkeeping.
Save 20% on your first 6 months
Hyke
Freelancers save $15K or more in taxes every year with Hyke.
Get $100 off
Xero
Small business accounting software that's beautifully simple. Send proposals & invoices, view reports, accept payments, manage client contacts, and more.
Get your first month for free
Quickbooks
Small business accounting software that's beautifully simple. Send proposals & invoices, view reports, accept payments, manage client contacts, and more.
Try 'QB Self-Employed' now
Hurdlr
For freelancers who just don't need a complex accounting system, Hurdlr automatically tracks expenses, mileage and income taxes, saving you $1000s.
Try Hurdlr for free
HR & Payroll
Gusto
Gusto is making payroll, benefits, and HR easy for small businesses – just like yours. Sign up today to get 1 month completely free.
Try 1 month freeWhat did we miss?
Did we leave out your favorite tool, resource, or service? Click below to email our content team and we'll consider adding it here.
Send us an email »
Time Tracking
Chrometa
This passive timekeeping app is a must-have! It captures your time for you as you work which results in 20% more billable hours while working less.
Try it free for 30 days
Actitime
Deliver projects on time & on budget by seeing a clear view on spent time and money with detailed reports.
Try free for 30 daysWhat did we miss?
Did we leave out your favorite tool, resource, or service? Click below to email our content team and we'll consider adding it here.
Send us an email »
Stock Photos, Video or Audio
123RF
Over 86 million stock images, vectors, footage and audio clips at stunningly low prices
Explore plans and pricing
Storyblocks
Providing stock photos, video, and audio, Storyblocks is an all-in-one solution that you by for by the year, not by the number of downloads.
Get 7 days free access
placeit
Grow your creative business with the largest collection of mockups, logos, videos and design on the internet.
Try now
PicJumbo
Find thousands of royalty free images and stock photos to use for your business. Try the premium version to get 30+ high quality images straight in your inbox.
Explore PicJumbo Free
Web Design Elements & Resources
Design Cuts
Save as much as 99% percent (yes, really) on premium design elements including fonts, vectors, brushes, elements, and more.
Click here & save over 90%
Sitejet
Built by web professionals for web professionals. Sitejet is a professional CMS combined with CRM and customer collaboration tools.
Try it free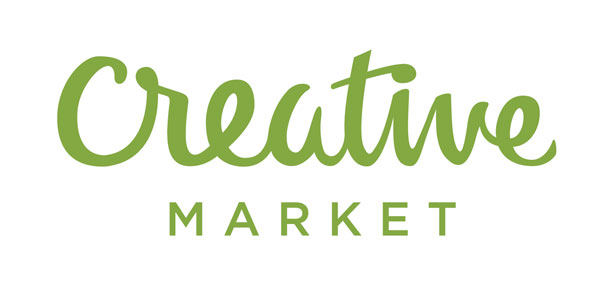 Creative Market
A leading platform for handcrafted, mouse-made design content from independent creatives around the world. Also a great way to make passive income each month.
Start buying or selling now
Designmodo
Maker of stellar frameworks for freelancers & startups plus sleek icon packs and more.
Shop Designmodo now
Sales CRM & Prospecting
Teamgate
Teamgate web-based Sales CRM is invaluable in aiding you manage your entire sales process. Simple, yet convenient software automation helps you to work more efficiently, save countless hours, and grow your productivity.
Try it FREE for 14 days
Pipedrive
Use Pipedrive to manage your ever-changing list of potential, current, and past clients with an easy-to-use sales manager and email integration.
Try it for free with code 'af-millo'
Reply
Send cold emails that feel warm with the tool that we use to book thousands of dollars in new clients every single month. They put your email outreach on autopilot while keeping it personal.
Try it free for 14 days
Selling your own Products
Shopify
Whether you sell online, on social media, in store, or out of the trunk of your car, Shopify has you covered. Sell digital or physical goods with ease.
Launch your shop in 24 hours
Selz
Create an online store in minutes and sell from your website or through social media.
Try it free for 14 daysWhat did we miss?
Did we leave out your favorite tool, resource, or service? Click below to email our content team and we'll consider adding it here.
Send us an email »
Web Hosting & WordPress Hosting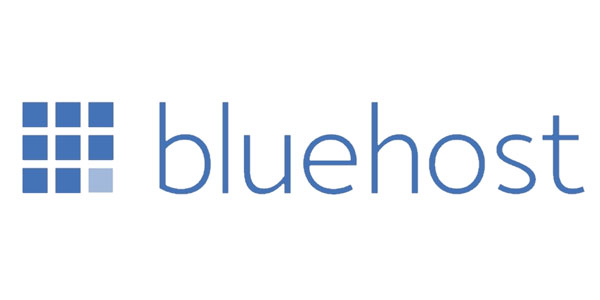 Bluehost
Get a free domain, one-click wordpress installs, and 24/7 customer support.
Get started for $3.95/month
Porkbun
Claim your $5 .design domain today. Let clients & hiring managers know what you do before they arrive to your website.
Claim $5 .design domain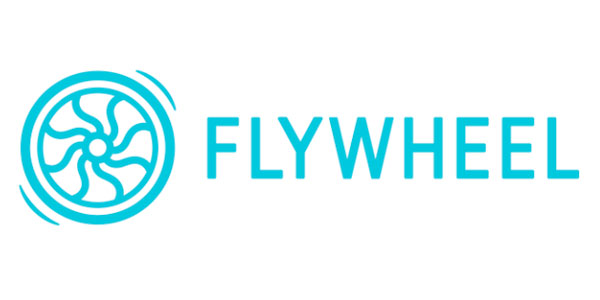 Flywheel
Beautiful WordPress hosting & management + free migrations. Built for designers and agencies.
Sign up free in 60 seconds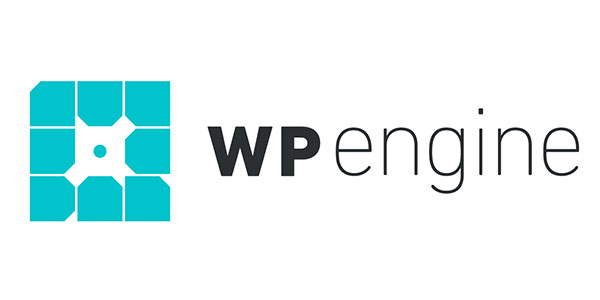 WP Engine
Premium hosting for your high-traffic wordpress site. Free automated site migration with every account. Try it risk-free for 60 days.
Get 2 months free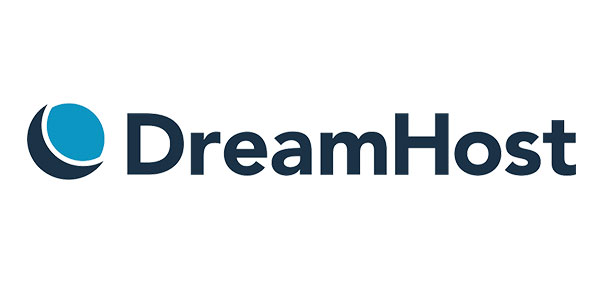 Dreamhost
Award-winning web & WordPress hosting plus quality customer service. Dreamhost is Millo's web host of choice.
Save $25 on your first site
Host Gator
HostGator offers affordable web hosting forfreelancers or solopreneurs at any stage. And their customer service is available 24/7/365.
Plans start at $3.95/mo
WordPress Themes
Theme Forest
38,461 WordPress themes & website Templates as cheap as $2. Brought to you by the largest global community of creatives.
Browse themes now
Elegant Themes
A company that rallies behind a shared passion for simple, beautiful design, this team has dozens of quality wp themes & plugins all for less than $1 each.
Browse the themes now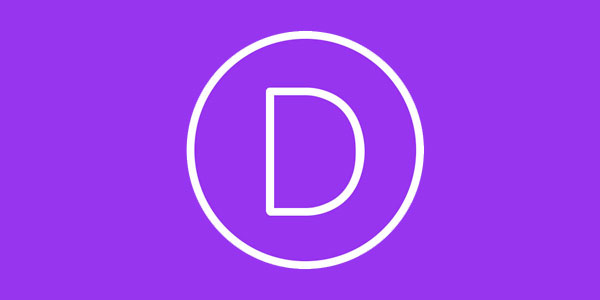 Divi
Divi is a revolutionary drag-and-drop wordpress editor that allows you to design your sites from the front-end instead of from the back of a CMS. It changes everything you know about WordPress design.
Try it now for free
Genesis
Our custom Millo wordpress theme is built on the Genesis framework and we love it. Fast with great customizations.
Get started with Genesis nowWhat did we miss?
Did we leave out your favorite tool, resource, or service? Click below to email our content team and we'll consider adding it here.
Send us an email »
Education & Learning
Creative Live
Incredible live classes on anything from photography, to blogging, to business and more. When it's live, it's free.
Start watching now for free
Udemy
From programming to photography, take in-depth online courses and meet any challenge with skill.
Courses start at just $10
Skillshare
Unlimited Access to over 17,000 classes on business, art, design, writing, and more taught by experts in their fields.
Start learning today for free
Social Media & Marketing
Sumo
Sumo arms you with a suite of tools to increase your traffic, build a following and track your success every step of the way. No coding required either.
Try Sumo for free now
Quuu
Get hundreds of shares and even more clicks from quality social media users on your most important content.
Try it free for 14 days
Tailwind
Instagram + Pinterest marketing tool. Discover content, schedule posts, amp reach and analyze results all with one tool.
Get started for free
Sprout Social
Social media management made easy. Manage most of yorus ocial accounts from one places, schedule messages and track results.
Try it free for 30 days
Outsourcing & extra help
Design Pickle
Get practically unlimited design work from quality production designers for one low monthly fee.
Start watching now for free
Copywriter Today
Unlimited requests for monthly content written by native English-speakers in the United States.
Get a $500 signup bonus now
Fiverr
One of the best places to outsource small odd jobs you don't have time for or simply don't want to work on. Or make some extra cash yourself.
Start now for just $5
Momentum Planners
The planner recommended by freelancers around the world. Plan for your entire year at once. Skip the hassle of downloading a new planner every month and stay on track with your big-picture goals.
Click here for details
Email Marketing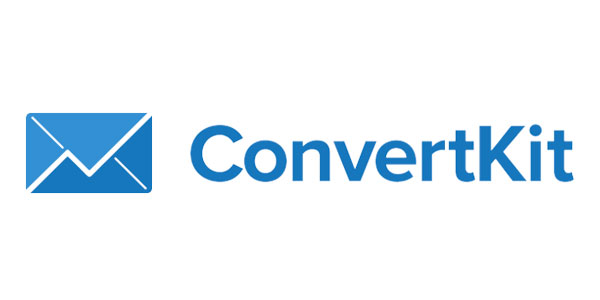 Convert Kit
Made for bloggers but a great tool for any creative freelancer. Build automated campaigns that send different emails based on unique user activities.
Try it free for 14 days
AWeber
All the tools you need to send emails the right way. Build your brand with the software that practically invented automated email.
Try it free for 30 days
Drip
Drip helps you find the shortest path to new customers and more revenue with marketing automation made extremly simple.
Try it free for 21 days
Mailchimp
One of tools we use the most at Millo, MailChimp is the leader in email marketing software. Send newsletters, sell stuff, grow your audience.
Try it free up to 2,000 subscribersWhat did we miss?
Did we leave out your favorite tool, resource, or service? Click below to email our content team and we'll consider adding it here.
Send us an email »
Contracts & other Legal needs
Lawgood
Get your contract reviewed by an experienced lawyer – without the hassle or the absurd costs. Discover hidden red flag issues in your contract and learn to fix them yourself through Lawgood.
Save $40 on your first contract review
FreelanceCollection
The last resort resource for freelancers when clients fail to pay. Freelance Collection manages the entire collections process so you can focus on the work you love.
Get a free consultation
LegalZoom
Your business structure, where you work, legal forms, trademark name and logo, taxes - let LegalZoom help you with all things legal.
Get started now
Traveling while you work
Lyft
Use Lyft to get from place to place in your favorite cities around the world or sign up as a driver for some extra weekly cash.
See how much you could make
Air BnB
The absolute best place for finding cheap lodging when you travel. Or list your own place and make some extra cash next time you're on vacation.
Save $40 on your first trip
Contiki
The worldwide leader in tours for 18-35s. Offering an unbeatable mix of sightseeing and culture in over 40 countries across 6 continents.
Save 10% on your first trip
Making extra cash
99Designs
Whether your looking to take a chance on winning a design contest or have designers compete for your own project, this leader in crowdsourcing has got your covered.

Freelancer
Find a freelancer for any job your business might need done. Or make some extra cash by signing up as a freelancer yourself.
Hire or become a freelancer now
FlexJobs
Helps freelancers find the best remote and flexible jobs; part-time to full-time, entry-level to executive, in 50+ categories. Get 30% off subscription using code 'FLEXLIFE'
Sign up today
Everything else
Sticker Mule
The very best in custom stickers. Easy online ordering, 4 day turnaround and free online proofs. Plus free shipping.
Spend $10 completely free
Amazon
The #1 online retailer in the world. They've got anything you could possibly need while working on building your business—and lots of stuff you don't.
See top freelancing books nowWhat did we miss?
Did we leave out your favorite tool, resource, or service? Click below to email our content team and we'll consider adding it here.
Send us an email »
We're still building… Check back soon for more resources