Table of Contents
This post may contain affiliate links. See our affiliate disclosure for more.
Invoicing software can make your freelance business run much more smoothly—ensuring your clients get invoiced regularly and you get paid for the work you've completed.
When I first started freelancing, I didn't use invoice software but I've since realized the power of using an app to create, send, and manage invoices.
Since then, freelancing has exploded and hundreds of new freelancer invoicing apps have come onto the market—all claiming to be as good or better than the next one. So how can you know which invoice tool is best for your freelance business?
That's why I've compiled a list of my favorite choices. Many of them I have tried personally. Others, my team has tried and recommended. But all of them are top-notch, high-quality freelancer invoicing apps that will help you get a grasp on your finances and payments. As a bonus, many of these tools also do lots of other things like time-tracking, project management, proposals, and loads more.
Take a look through the list, give some of the software a try and decide which one works best for you. Before diving in, here's a quick overview of which options you might like best:
Some of Our Favorite Invoicing Software
Software
Rating
Benefits
Pricing
Learn More



Simple and easy-to-use invoice generator and invoice management tools. Built by experienced freelancers.
Starts at $16/mo
Learn More
or read our Moxie Review


Long history of helping freelancers and small businesses process and manage invoices.
Starts at $8.50/mo
Learn More


Simple workflow and easy-to-use interface for processing client invoices.
Starts at $16/mo
Learn More
or read our Honeybook Review


Invoice automation and other tools to manage freelance client invoices.
Starts at $29/mo

Learn more
or read our Harlow Review


Simple interface and clean invoice generation and management.
Starts at $17/mo
Learn More
or read our Bonsai Review


Well-established global brand with options to upgrade to more robust tools later.
Starts at $7.50/mo
Learn more
or read our Quickbooks Review


​​Easy to use CRM for freelancers – modern and elegant, designed for visual learners.
Starts at $13/mo

Learn More


Simple and fast invoice generation plus financial forecasting.
Starts at $9/mo
Learn More


E

asy-to-use, feature-packed

invoice generator

for freelancers and small businesses

.
Starts at $3.99/mo
Learn More
If you're a freelancer looking to freelance smarter, and not harder, try Moxie!
Moxie, one of the best freelancer-focused software solutions, features easy invoicing that doesn't sell short. Integrated with one of the leading payment processors, Stripe, you can create modern and simple invoices in minutes. Add your logged time from their built-in time-tracking tool, and you can even itemize it by each time entry. Additionally, Moxie invoicing has features to help make it easy, like recurring invoices, automatic reminders and late fees, and custom payment terms. Download their app so you can invoice on-the-go and get paid with ease.
Learn more about Moxie by reading our full review here.
More info from this app's website:
Allows you to connect with the tools you already use.
Gives you different views for different working styles (list view, Kanban view, or calendar view…Take your pick).
Allows you to visualize deliverables and break to-dos out into sub-tasks so that you're always one step ahead of whatever needs to be done.
Sends real-time updates and collaboration between you and your client.
Drag-and-drop proposal building features.
Allows you to calculate lifetime earnings, check past notes, reference your contracts, time tracked, and more.
Its legally-approved contract creation templates are designed to protect you.
Join the CEO, Darryl Kelly, for a live tour of Moxie here.
The Moxie app has a really great free trial you can check out here.
Perhaps the most well-known freelance invoicing app out there is FreshBooks—and for good reason. FreshBooks has just about anything you could ever need for managing your freelance business—including some of the best freelancer invoicing features around.
With FreshBooks' app, you can create invoices in less than 30 seconds (whaa!?) and then you can send those invoices right to your clients from the dashboard.
And they have this really cool feature built right into the app where if your clients forget to pay their invoice, FreshBooks will send them an automatic reminder so that you always get paid on time without having to re-send PDF invoices dozens of times (trust me, I've been there).
More info from this app's website:
Set recurring invoices for clients who owe you a recurring payment each month
Accept payments online through the FreshBooks portal
Customize your invoice (which already looks super-professional)
Charge late fees (if you want to)
Send reminders for unpaid invoices
I know tons of freelancers and solopreneurs who have used FreshBooks—and I've never heard anyone say anything terrible about them.
If you'd like to try it out, they've got a 30-day free trial. The best part? You don't even need to put in a credit card to try their service. Score.
For more detail, you can also review our super in-depth article comparing FreshBooks vs QuickBooks.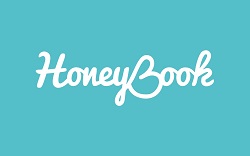 HoneyBook is one of my favorites on this list, primarily because it comes packed with all the features you – as a creative professional – need to run your business seamlessly, from proposal to invoicing.
You can easily create and send branded proposals, contracts and customized invoices, all the while staying on top of client tasks with automated alerts and notifications.
The design interface is easy-to-use with pipeline visualization where you see exactly where you are with your clients and what you need to work on – all in one place.
Sign up for HoneyBook today and get 50% off on your first year.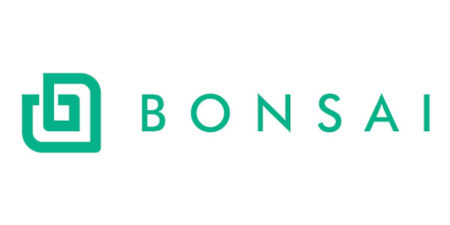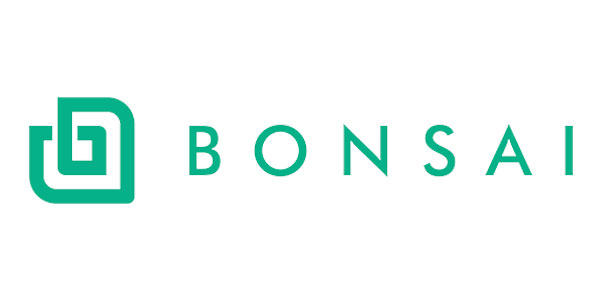 If you're a freelancer with a fairly simple business, not a lot of over-complicated projects, and a modest budget, then you can try Bonsai completely free using this link.
They've got an entire suite of resources for freelancers who want to run their business on autopilot. Plus, they've got 100+ invoice templates you can use when you sign up for free to use Bonsai.
You can read my full in-depth review of Bonsai for more info, but what I love about this app is they use data to help you make better decisions. With over 40,000 users, they know what it takes to get paid on time, charge more, etc. and they share that information with you as their customer directly in their app's interface.
And not only does the app let you create beautiful freelancer invoicing templates to use over and over again, but the app also has templated contracts and legally binding e-signatures which means you're protected as a freelancer.
More info from this app's website:
Bonsai freelancers get paid an average of 13 days faster and have 3x fewer late payments
The app automatically generates and fills all your documents as soon as you start a new project
Work from anywhere and with anyone: Global payments, 180 currencies, International contracts
The Bonsai app has a really great 30-day trial you should definitely check out. You might find that this is the rescue you needed from creating freelance invoice templates in Word. 😉
Harlow presents the ultimate solution for freelancers seeking to streamline their business operations. The all-in-one platform offers a range of features, including automated invoicing, professionally designed proposal templates, and various other capabilities that enhance business management efficiency and elevate the professional image of freelancers.
With Harlow, freelancers can enjoy the benefits of saving valuable time and maintaining an organized workflow that enables them to focus on their core business activities. Additionally, Harlow offers a free 14-day trial to enable freelancers to test the platform's full capabilities before making a commitment.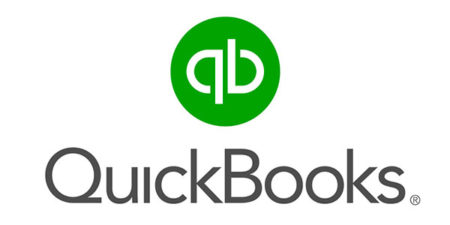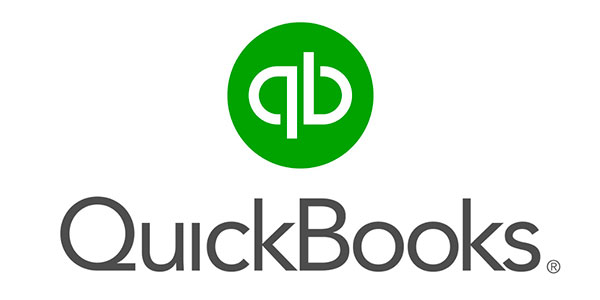 In addition to allowing you to do simple freelancer invoicing from their app, QuickBooks Self Employed allows you to track mileage and other expenses and maximize your Schedule C deductions. Of course, there are also plenty of QuickBooks alternatives you may want to investigate as well.
If you use our link, you can try QuickBooks for free and save 50% on your first 6 months.
Bloom is a distinctive all-in-one tool that sets itself apart from other CRM software with its contemporary interface, tailored customization options, budget-friendly pricing, and adaptable functionality. It consolidates essential aspects of running a creative business into a single platform, including creating lead forms, tracking contacts, converting leads to projects, handling contracts, invoicing and much more.
I've recently met the founder of Plutio, an up-and-coming freelance invoice app that handles not only invoicing but everything your small business might need. Plutio helps you create tasks for whatever needs to get done and keeps you organized so you can stay focused.
You can also communicate with anyone in your business through real-time messaging and integrated emails which can be a real life-saver.
If you're ready for a fast, easy-to-use option that deeply customizable, check out Plutio here.
More info from this app's website:
Set your schedule and allow your clients to effortlessly book sessions and meetings.
Connect your Stripe, PayPal or bank account and accept payments securely.
Attach invoices to projects for keeping track of where they belong.
You can create a Plutio account for free right here. No credit card is required.
Here's what I love about Harpoon: in addition to being a great app for sending freelance invoices, it's also a great motivator and stats tracker. You tell the Harpoon app how much you need to be making as a freelancer, how much your insurance costs, what your other expenses are, how much profit you need to make in order to support your lifestyle, and Harpoon keeps you on track.
It's like your mother nagging at your when you're a teenager—except this experience is completely enjoyable.
More info from this app's website:
Calculate an annual revenue goal and then use the Harpoon app to reverse engineer your goals
Dynamic monthly goals allow you to adjust each month so you stay on track for your annual goal
Like the other guys, the Harpoon app has a free trial you can use to get started. Maybe planning your full year in advance is what you've always needed.
Billdu is an easy-to-use, feature-packed invoice generator for freelancers and small businesses. It allows you to create professional-looking invoices, estimates, purchase orders, delivery notes, and other documents your business needs in a few seconds.
The invoicing app features an intuitive design, works across platforms, and offers numerous features to help you save time, including online booking, online store creation, and expense management. Combined with the fact your data will always remain synced and secure, Billdu allows you to run and scale your freelancing business anywhere and anytime you need.
More info from this app's website:
Create, edit and send professional-looking documents
Customize document templates with your logo, brand colors, and signature
Accept card payments allowing your clients to pay you right on the spot
Send Automatic Payment Reminders and schedule Recurring Invoices
Set up recurring invoices for clients
Track the status of sent invoices and expenses
Furthermore, Billdu's affordable subscriptions and great reviews (4.8 out of 5 on the App Store, 4.7 out of 5 on TrustPilot) secure its place as one of the best options on the market.
Try Billdu for 30 days free (no credit card required) and then get it for as little as $3.99 on the Lite plan.
How to use these invoice tools to actually get paid
Running my own small business, I work with freelancers and contractors all the time. And I'm constantly shocked at how many new freelancers don't understand freelancer invoicing basics, like how to send an invoice or make it easy for clients to pay you for your work.
I guess I shouldn't be surprised, most freelancers went to school to be marketers, designers, writers, or work in some other specialty.
Freelancer invoicing just wasn't in any of their class curriculums.
So before wrapping up, I'd like to offer my own "class" on freelancer invoicing: a simple yet effective guide to invoicing as a freelancer.
We'll start with the basics of freelancer invoicing and then move to more advanced tips and techniques to help you send invoices quickly and get paid on-time, or you can get paid early if you know who to ask.
We've also got tons of other freelancer invoicing resources on the blog including
But if you're just getting started with freelancer invoicing, all of that can wait until later. You're probably asking yourself some pretty basic questions (yet, frustrating if you've never done it before) such as:
How do I make my own invoice? or
What should you put on an invoice?
So let's dive into this guide and make some serious progress in your freelancing. This is Freelancer Invoicing 101.
5 Big Questions About The Best Freelancer Invoicing Apps (FAQ)
To start, I want to answer some of the biggest questions you might have about invoicing as a freelancer. This will allow us to start with a common foundation for the remainder of this freelancer invoicing guide.
How do I make my own invoice?
Making an invoice can be as simple as opening a word document and typing a few details including business name, services rendered, cost of services, and terms of payment. Many people choose to use invoicing software to make the process easier.
How do I write a simple invoice?
Writing a simple invoice is pretty easy and you've got lots of options. You can download and use a free invoice template or you can fill out the fields of an invoice generator which will then automatically create your invoice.
The key is to keep your process fast and simple because you typically can't bill loads of hours to creating invoices (more on that later).
What should you put on an invoice?
If you're not sure what should be included on a freelancer invoice, you're not alone. It's really quite simple. At a minimum, you should include the following when invoicing as a freelancer:
1. The word "INVOICE"
I know this seems obvious, but your invoice is more likely to get paid if you include the word "Invoice" somewhere large, bold, and at the top of the page. This signals to people they have a bill due and they're more likely to process it quickly.
2. Your business name
Every invoice should include your own name. If you're a solo freelancer, this can simply be your personal name. If you have a business name or work on a team, this should be your company name.
3. Your client's business name
If you're doing work for a company, include the full company name when invoicing. If you're doing work for an individual, just use their own personal name on the invoice.
4. Description of services rendered
In the main area of the invoice, provide an itemized list (use a table or bullet points) of services you've rendered to your client to outline exactly what the invoice is for.
5. Cost of services rendered
Next to each item on the list of services, include how much it cost. Alternatively, you can just include the total cost for all services if you don't want to break out each item.
6. Payment terms (when and how to pay)
Prominently feature payment terms (such as "Due on Receipt" or "Net 30") on your invoice as well as clear instructions on how to pay. Using a tool like Freshbooks or Bonsai will remove any confusion on how and where to pay your invoice.
BONUS: Additionally you may want to consider putting the following on your invoice:
7. Business addresses, emails, phone numbers, etc.
Some clients require that you include certain contact information for both their company and yours on your invoice. These can include email addresses, physical addresses (just use your home address if you work from home) or even tax identification information.
8. Invoice number
While not necessarily required, adding an invoice number to your invoice can help referencing invoices later. Instead of trying to find "my last invoice" in your records or even "the invoice you sent on Oct 12", you can just refer to the invoice as "invoice #1234" when talking with your client.
Beginner tip: if this is your first invoice, don't make the number "0001" as it will give away just how new you are to freelancing. Instead, make up a number and then just add +1 to the number each time you create a new invoice.
9. A thoughtful note
You may want to consider adding a thoughtful, personalized note to your invoice as well. Not only can these help solidify your relationship with each client, one study showed including "please" or "thank you" on your invoice can increase your likelihood to get paid on time.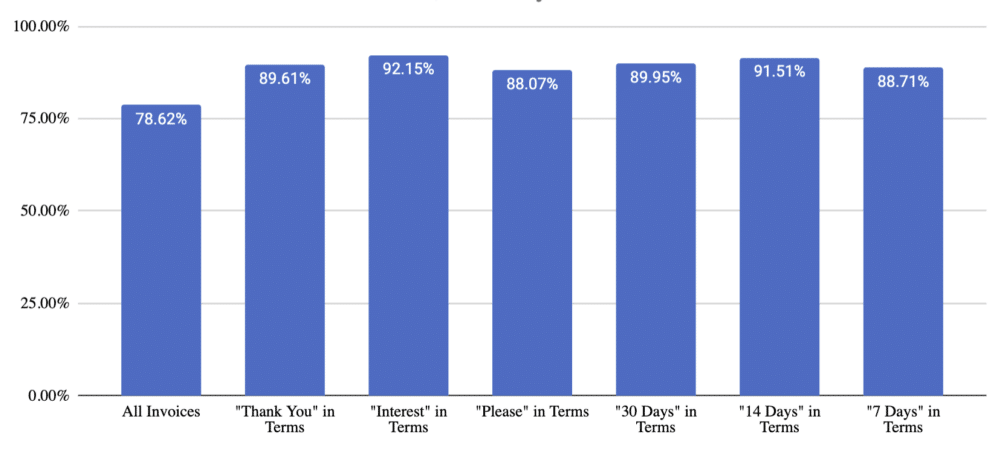 How do I invoice as a freelancer?
Okay, now that you've got a well-written invoice with all the important details, it's time to actually send the invoice. Also known simply as "invoicing."
So how do you invoice as a freelancer?
Simple. You just send the invoice to the client and make it obvious that's what you're sending. Here are the most common ways to invoice as a freelancer:
1. Send your invoice via the physical mail
Depending on your client's preferences and your own business practices, you may want to send your invoice in the mail. This reduces the chances of an email getting lost, forgotten, or ignored by your client. However, it also increases costs and time to get an invoice sent.
2. Send your invoice via email
While historically many invoices were sent by physical mail, the majority of invoices today are sent via email. Lucky for you, this often leads to quicker processing and faster payment for your work.
When sending an invoice via email review these best subject lines for freelancer invoicing—they'll increase your chances of getting paid on time.
3. Send your invoice with software
Of course, the final option is what most modern workers use (and expect) for freelancer invoicing—that is, to send your invoice using invoicing software.
Do you bill for invoicing time?
Now that you understand the basics of freelancer invoicing, there are a few more advanced questions we need to get to. For example: should you bill your clients for the time it takes to create an invoice?
If you've already built these costs into your original bid or have made your client aware of it, billing for invoicing time is perfectly fine. Some choose to simply split administrative costs up between their clients, which would also take care of the hours you spend managing invoices.
Of course, this becomes less of an issue if you choose to use a software like Freshbooks where you can create invoices in less than 60 seconds and then the technology follows-up with clients and manages the invoices for you, dramatically cutting down on billable hours wasted on invoicing time.
The same goes when invoicing for meetings and other miscellaneous tasks. If the client agreed to it or you've made them aware of it, great. If not, you shouldn't bill for it.
The real trick to successful freelancer invoicing
Now that you've got a basic understanding of what it takes to create and send a freelance invoice that will get paid, it's time to get back to the work you love the most (and the work clients pay you for).
The real trick to successful freelancer invoicing is to make it as seamless as possible—working it into your process so well that it happens almost on autopilot (tech helps with this).
That way, you're not wasting lots of hours every week creating invoices, chasing down invoices, and doing other freelancer invoicing tasks that take you away from your most important work.
Keep the conversation going...
Over 10,000 of us are having daily conversations over in our free Facebook group and we'd love to see you there. Join us!