freelance to founder
a podcast from the team at Millo.
From solo to scale.
Telling the true stories of freelancers & solopreneurs who grew their business to be much bigger than themselves.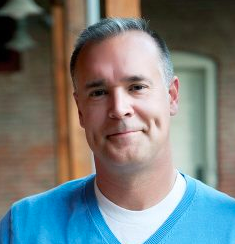 Hosted by Brandon Hull.
"Powerful story lines, honest conversations. Everything you want in a business podcast."
—Michael Sacca, Host of Rocketship.fm
"The most polished interview podcast I've ever heard, run by an interviewer who knows what his audience wants."
—Andrew Warner, founder & podcaster at Mixergy
"I dig the honest talk and advice in Freelance to Founder!"
—Paul Jarvis, author & podcaster at pjrvs.com
"Anyone who's ready to scale their one-person business should listen to Freelance to Founder." —Nick Loper, host of The Side Hustle Show
Season 6 is sponsored by
On your journey from freelance to founder, Gusto will help you take care of payroll, HR, taxes, and more. Click here to try Gusto completely free for 3 months. Thanks to Gusto for supporting this show and freelancers everywhere.