freelance to founder
a podcast from the team at Millo.
From solo to scale.
Telling the true stories of freelancers & solopreneurs who grew their business to be much bigger than themselves.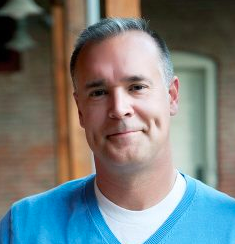 Hosted by Brandon Hull.
"Powerful story lines, honest conversations. Everything you want in a business podcast."
—Michael Sacca, Host of Rocketship.fm
"The most polished interview podcast I've ever heard, run by an interviewer who knows what his audience wants."
—Andrew Warner, founder & podcaster at Mixergy
"I dig the honest talk and advice in Freelance to Founder!"
—Paul Jarvis, author & podcaster at pjrvs.com
"Anyone who's ready to scale their one-person business should listen to Freelance to Founder." —Nick Loper, host of The Side Hustle Show
Season 6 is sponsored by
On your journey from freelance to founder, Gusto will help you take care of payroll, HR, taxes, and more. Click here to try Gusto completely free for 3 months. Thanks to Gusto for supporting this show and freelancers everywhere.
Additional support comes from

Pactly helps you check your contracts, identifying common risks and providing you with actionable suggestions to make your contract better. Visit pac.sg/FTF to use Pactly completely free forever. When you're ready to upgrade, use FTF30OFF to save 30% on any paid plan.
With LinkedIn Jobs, get your job in front of Linkedin members who are actively looking, highly engaged in their careers, and open to new opportunities. Hurry on over to LinkedIn.com/Freelance and get $50 off your first job post.