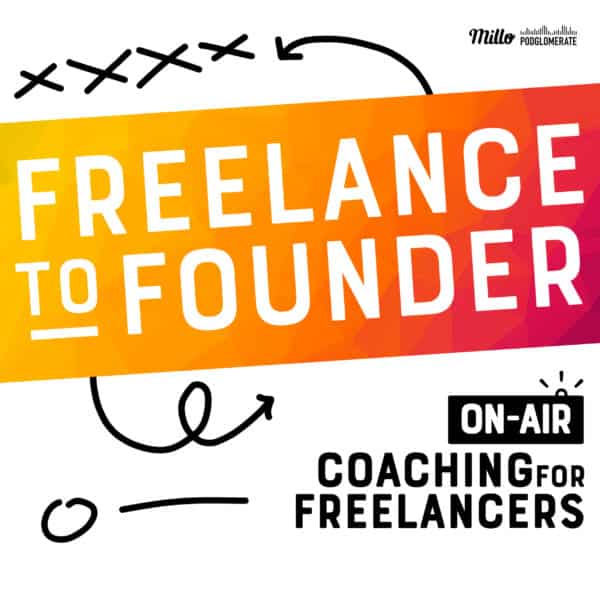 Clay and Preston have each grown their own one-person businesses to something much bigger and now they offer weekly coaching calls with freelancers ready to do the same. Your weekly dose of real-world, practical, actionable advice to take your service-based business to the next level—with occasional surprise guest experts or deep dives on must-have skills for success.
New shows every Thursday. Subscribe with your fav.

This week on Freelance to Founder:
On today's episode, we have a conversation with Matt Essam who helps freelancers attract and find their dream clients. Have you ever felt like you are more of an employee than a partner when it comes to your client relationships? Maybe you feel like you don't have any creative input on your proj ....
Support for this podcast comes from these partners:
Become a sponsor
More recent episodes:
What people are saying about Freelance to Founder:
Free on-air business coaching for freelancers.
On this show, real-life freelancers get 100% FREE on-air coaching to help them scale their business. And we want to chat with you! Here's how to get on the show:
Book a time
Choose a time
to get your free on-air business coaching to be included in an upcoming episode.
Get ready
If you're accepted, we'll email all the details you need to join us on the air. We can't wait!