How I went from freelancer to agency on a shoestring budget
I don't think I took what is the normal path to starting an agency.
Six years ago I was pretty happy managing a small computer shop. I had zero children. I was training to run a half marathon. Life was generally pretty good.
Fast forward six months forward and I was on unemployment insurance, had a newborn, and a knee that was incredibly angry with my behavior.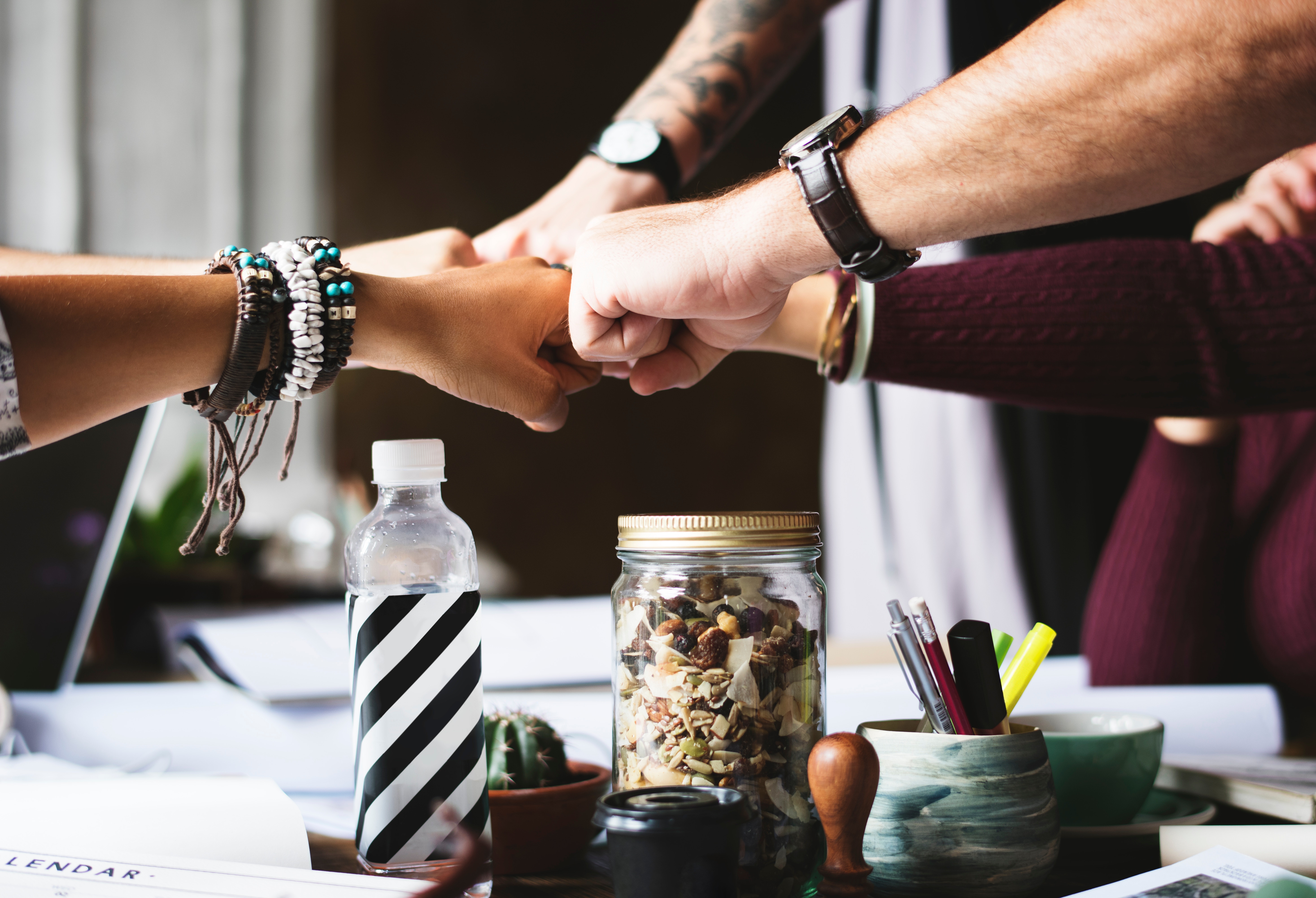 Things change.
My computer shop closed, my son was born, and my knee had decided to max out at 15 km. So what happened in the last six years? Here's how we got to the present.
I build websites. I've built websites for a little over four years and have been writing content for three. About two years ago I realized that wasn't enough.
The whole reason I was working for myself was that I didn't want to work long hours for a small paycheck, and as time went on I realized that if I didn't scale up, that was exactly what I'd be doing. But it's hard to scale if you don't have capital, right?
Psst...
We're building a group of smart, talented freelancers to support each other on LinkedIn.
Wanna join us?
And I didn't have capital, so I couldn't scale, right?
Yes and no.
You don't need a house but you do need a family
Let's talk about what you can't have without capital.
You can't have a fancy office. And so I don't. I have a solid wood desk from a going out of business sales at a convent, a second monitor, a white board, and a stack of index cards. That's my "office".
Oh, and it's in my house.
[Tweet "You don't need a big, fancy office to build a team."]
Every once in awhile I see some amazing looking office for lease and I have to remind myself that the way people work today, you don't NEED an office.
My team is fully remote. Everyone works from their own spot, using simple software to keep us connected.
We have weekly check-ins online where we talk about four things: yellow lights, red lights, big wins, and shopping lists. These are projects that aren't progressing fast enough, projects that aren't progressing at all, great things we've accomplished, and things we need to succeed. Everyone knows what everyone else is working on and when to help eachother out.
So how did I put this team together? It wasn't easy.
First, I didn't start "collecting" when I decided I was building an agency. It started way before that.
Build a network of great people
I've spoken to a lot of agency owners about this, and a lot of small business owners in general. Acquiring and keeping talent has always been one of the most difficult aspects of running a business.
In my experience, the issue lies in when you start recruiting and I started recruiting long before I needed help. It is much better to find people you want to work with before needing them rather than having to find someone to fill a hole ASAP.
My partner at OneRedCat Media is a 22 year old man that I met around 3 years ago. He was looking for someone to help him out with a personal project that he was working on. The project itself didn't work. It didn't have a clear path to monetization.
But what I realized very quickly was that this was someone I needed to work with, so I stayed connected.
When I needed a graphic designer, because we started taking on more design work than we could handle on our own, I didn't turn to job boards or help wanted posters, I once again tapped into my network.
A few years earlier I worked with a local creative community organization, helping manage their social network. In this capacity I got to meet a lot of designers, illustrators and general creative badasses. One badass in particular was exceptional. Her work was incredible and in my meetings with her, she struck me as someone I very much wanted to work with. And so I stayed connected.
How do you pay people when you get started
I've spent a half a decade building a network of people that I trust and that I want to be connected with. As I've needed to build out my business with new team members, I've leaned heavily on that network.
Like I said before, I didn't have much capital, so I had to get creative.
My team began on a strictly commissioned basis. They were freelancers, people looking for a side hustle. They wanted to help grow something unique and interesting and that's what I offered.
What I offered was a semi-regular freelancing gig, allowing them to be as flexible as they wanted to be while still giving me what I needed.
It's not all going to be perfect
So how do you manage a team of people who aren't employees and don't work in the same physical location as you? How do you ensure that projects get done on time, on budget and look great in this scenario?
You start by trusting people.
[Tweet "When building your team, you've got to start by trusting people."]
Mistakes will get made. Mistakes have been made. If I'm being honest, mistakes will probably get made again. And if I want to do things this way, I need to be ok with that.
Trust isn't blind. You don't just stumble around in the dark.
We've spent the last year building out our processes and focusing on how we work together. Most of that time has been spent figuring out what each of us need from one another.
I'm of the strong belief that the best work is done by people that want to work together and can work together. Talent obviously needs to be a part of the equation, but what I've found through years of managing and developing teams is that talent is not what makes a difference.
I look at it this way. Let's say you have someone on your team. They're pretty talented. Let's give them a score. Let's call it an 8/10.
That's pretty talented, right?
Great, but let's imagine that they're not that pleasant to work with. They don't add much to the culture of your business.
Now imagine that you've got someone who, from a talent perspective, is a 7/10. Let's imagine that this particular individual is an amazing part of your team. They're supportive, creative, and friendly.
I think it is an exponential benefit.
You can do it
Building a team is hard. Finding people that can get the job done is hard, but you can make it a lot easier on yourself.
Start small. Find people you want to work with. Work with them on some small-scale projects. Grow those relationships organically.
At least for now, avoid the huge office with the pinball machine and the kegerator. Yes, you can get those down the road. But crush it first. Yes, you can take a big salary. But crush it first.
Basically, on all fronts, do the work first.
Build your team.
Do work.
Do your best work.
Find people who want to do their best work.
Work together.
That's how you grow.
Now, tell me in the comments what tips you may have for switching to an agency.
Keep the conversation going...
Nearly 10,000 of us are having daily conversations over in our free Facebook group and we'd love to see you there. Join us!