This post may contain affiliate links. See our affiliate disclosure for more.
Freelance photographers have a lot of amazing benefits on their side: doing what you're passionate about, having a dynamic work environment, and improving your craft with each click.
However, those things are unfortunately quite theoretical if you don't have the clients to work on. No clients means no work, which means no money and no development for you.
It's not a position that you want to be in, especially after you've just carefully started your new freelance photography career.
But as with any other business, especially ones from the creative industry, it can be hard to find new clients. This is even more true when you're just starting out and you haven't built up the connections yet.
That's why today we'll look at 5 of the best ways freelance photographers can find new clients for their growing business.
Go to local events with your camera
People love celebrations, and for nearly every celebration, someone wishes that someone could've been there to take photos.
This could be the organizers of the event or simply the attendees. Nonetheless, if you take pictures of the event and the people (with permission), you can put yourself in front of the right people at the right time.
After all, how will they get the pictures from you? After they agree to have their pictures taken, say how amazing it was and that you'd love to send it to them free of charge.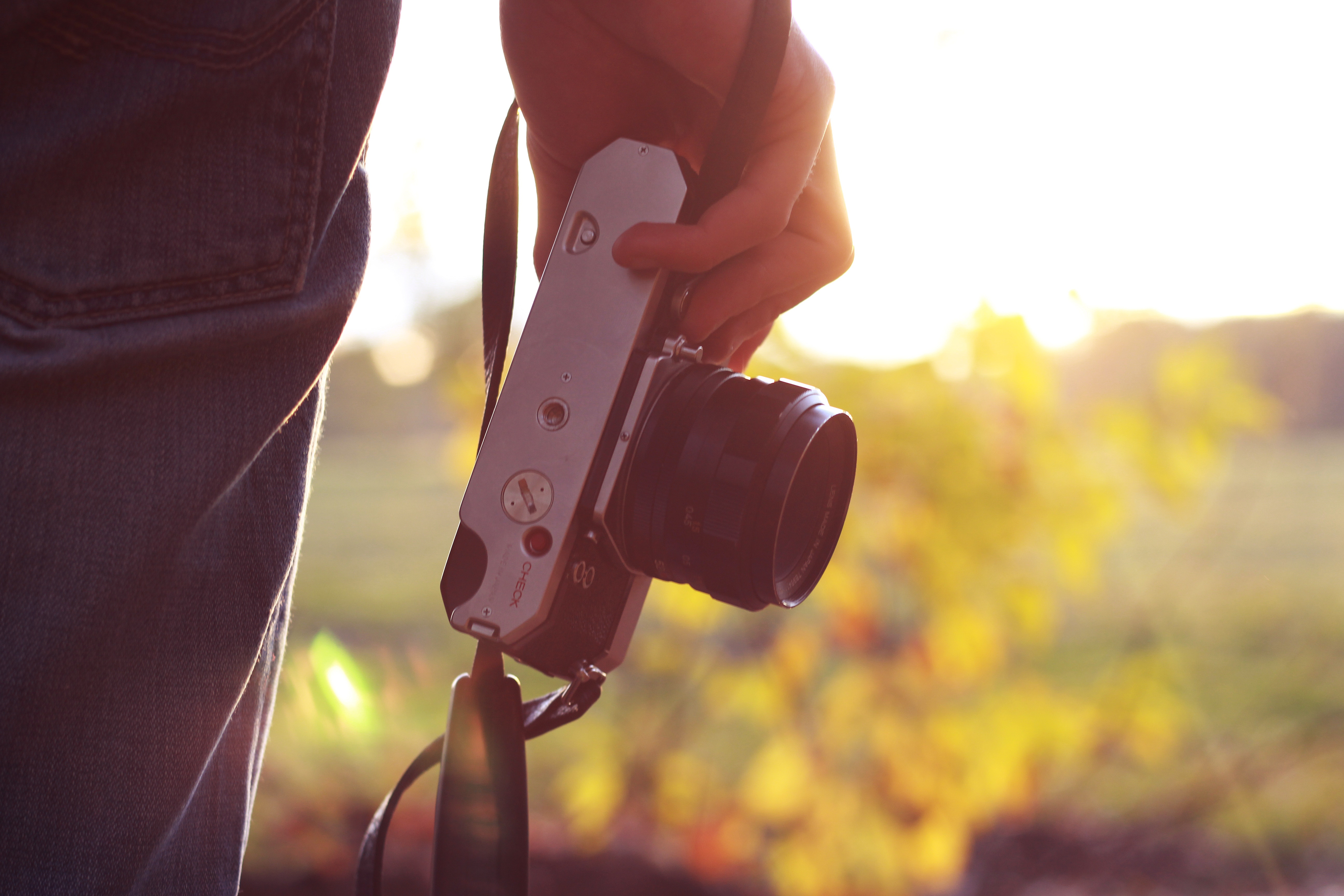 Get their email address or even phone number and make sure you give them the best, most impressive picture you can.
With that, you'll have a prospect for your later email campaigns for them to use or to refer you to others.
Build up your portfolio—for free
In the beginning, you'll have to do a bit of pro bono work. Building up a strong portfolio is one of the most important things freelance photographers need to do.
It will be your showcase of your past work and give your clients an idea of your creativity, value and experience.
[Tweet "Building a solid portfolio will be your showcase to potential clients."]
If you don't have that portfolio, then people will generally be unwilling to pay you. What if you're not any good?
That's why you'll need to build up your portfolio. You can put notices on your social media profiles or ask friends if they'd like to be your model for free.
If you don't like the free idea, you can offer a drastically reduced price or another agreement, such as: if you like this free photo shoot, you agree to use my services again.
It will be more of a verbal agreement, but if you are good at what you do, it will work out.
Set up your website
There's no way you can have a successful photography career in this day and age without a photography website.
Freelance photographers use their websites as their portfolios, constantly updating and tweaking them to give the best impression.
Because photography is a visual, creative field, you can't just slap together any old website and call it a day.
The website in and of itself is also part of your portfolio: the colors, fonts, design elements. All of that works together to give the first impression to your customers.
On your photography website, be sure to include information that your clients will need, such as your contact info, what type of photography you do, prices, availability, etc.
Teach a class
Is it a stereotype that freelance photographers and creatives are introverts? If you want to be a photographer with a career, let's hope so.
One great way to get your name out there (and step out of your comfort zone) is to teach a one-day or one-week class. This can be at your local library or school.
You could also set up a free class in your studio (if you have one) or other relevant location, such as a park for nature photography.
[Tweet "Teach a class locally to gain some exposure and a good reputation."]
What this allows you to do is build up your reputation, get exposure and give you a potential client base.
Normally, these classes are for amateurs, which is why you'll simply be teaching others what you need to know.
You can do a bit of research beforehand, but what they'll really want from you is a good balance of technical, theoretical and actual (feedback).
Yes—you probably knew we'd be coming here, but setting up your social media page for business reasons is no longer an option.
It's a must.
If you want to get your customers for your business, you need to put your business in front of your customers.
This means getting on social media sites, such as Facebook, and creating your own page. Here you'll include your contact information, times, availability, your website and even pricing.
If you have a blog, you can use this space to show off your latest blog posts. At the least, you can use it to show off your latest creations.
For social media, it's also important that you give a behind-the-scenes look, as social media is always more casual than other places.
But creating your page is not enough. You need to go and actively show off your work, and that starts by joining the proper photography groups on Facebook.
These groups will allow you to not only get exposure and find new clients, but also to learn from other more experienced photographers.
Finding new clients is difficult, not only for freelance photographers, but also for any entrepreneur at any level.
The difference between the successful and those who failed sometimes comes down to pure hustle. Are you willing to put in the work now (even for free) to get the great results later?
I hope so, and with these 5 methods, I'm sure you will succeed.
Keep the conversation going...
Over 10,000 of us are having daily conversations over in our free Facebook group and we'd love to see you there. Join us!