Table of Contents
This post may contain affiliate links. See our affiliate disclosure for more.
Many customers won't bother to ask for a business license before hiring a photographer for their project. But what if someone asks you for one? You can't just stand there and fidget nervously while a potential client doubts your legitimacy as a freelance photographer.
Whenever you start an online business, you need to ensure that everything is clear and legitimate. While the lack of a business license is not a deal-breaker for many customers, it could come in handy when you least expect it.
If you plan to create a business out of your passion for taking good photos, this guide is for you. We'll answer the question do freelance photographers need a business license and discuss why or why not.
Do freelance photographers need a business license?
So, do freelance photographers need a business license? The one-word answer, "yes."
You need a business license to operate.
A business license is more than just a piece of paper saying that you're allowed to use your camera to earn a living. It protects you, your business, and your art. Let's learn more about the reasons you should get a business license as a freelance photographer.
When is it important to have a business license?
If you plan to offer services in your locality and plan to develop in your profession from a hobbyist to a professional, you should secure a proper business license. The proper certification is important.
As you expand your business and start taking photos in unfamiliar locations, your clients might start asking to see your license. For instance, the city of Milwaukee requires a license to do certain types of photography.
If you're unsure if you need a license in a location where you're planning to shoot, you may contact the state or provincial licensing board and the local authorities first. That way, you'll know the next steps towards running your business legally.
Generally, there are three main reasons a photographer like you will need to get a business license to operate.
Having a license will ensure that you comply with the laws in your location. For example, a license might be needed to file for sales taxes and exemptions due to business-related expenses. It also assures your customers that you observe all relevant public health and safety regulations.
Second, a business license is an indication that you are running your business legitimately. While a license does not indicate that you are good at taking photos (you will need a professional certification also), it is a sign that you are running a serious business and that your customers can take your business seriously as well.
Finally, a business license can protect you. If you run a business without a license, your local tax authorities or other officers can force you to suspend your operations or shut your business down altogether. Getting a license even before you start taking photos will ensure that you cover all bases and are able to conduct business legally in your area.
The difference between LLC and a Sole Proprietorship
When it comes to setting your own photography business, you need to decide on your business structure. Most photographers prefer to register their business as a limited liability company (LLC) or a sole proprietorship.
Some freelancers operate as an S corporation. Here are some of the characteristics of each business model.
Sole Proprietorship
A sole proprietorship is the simplest and most common form of business structure among professional photographers. It is very easy to set up compared to other business structures.
You don't need to file any legal documents such as annual filings or articles of organization in some locations. Regardless of the procedure where you live, registering as a sole proprietorship means that the owner and the business are considered the same entity.
As a sole proprietor, you don't need to withhold income tax. Furthermore, you can deduct your business expenses from your personal tax returns.
On the flip side, you can be held personally liable if your business loses in a legal dispute. The state can legally seize your properties to pay for any outstanding debt that your business might incur.
Limited Liability Company
A limited liability company (LLC) provides a business owner with the liability protections of a corporation. An LLC makes a distinction between the business owner and the business itself.
Unlike a sole proprietorship, if your business isn't able to settle its obligations to suppliers, the LLC designation will keep your creditors from touching your personal assets. That can be a big plus for many freelance photographers.
For tax purposes, an LLC is not a separate entity from its owner. An LLC's losses and profits are passed through to you. When you file your personal tax return, you must report your LLC's expenses and income.
S Corporation
The "S" in an S corporation doesn't stand for anything. It refers to Subchapter S of the IRS Code.
An S corporation is similar to an LLC in that the business owner is protected from personal liability. For instance, the state or your creditors are not allowed to access your personal assets if your business cannot meet its obligations. However, the similarities end there.
An S corporation offers certain tax advantages that an LLC doesn't.
Shareholders of an S corporation are only required to pay income tax on their wages (assuming that they are also salaried workers). In contrast, an LLC business owner is required to pay tax on the company's net income.
It's a small technical difference. However, it means that you won't have to pay larger taxes as your company's revenue increases.
Which type of business registration is ideal for a freelance photographer? You could register your business as a sole proprietorship, then change into an LLC or S corporation as your business expands. It will depend heavily on the size and type of services you offer.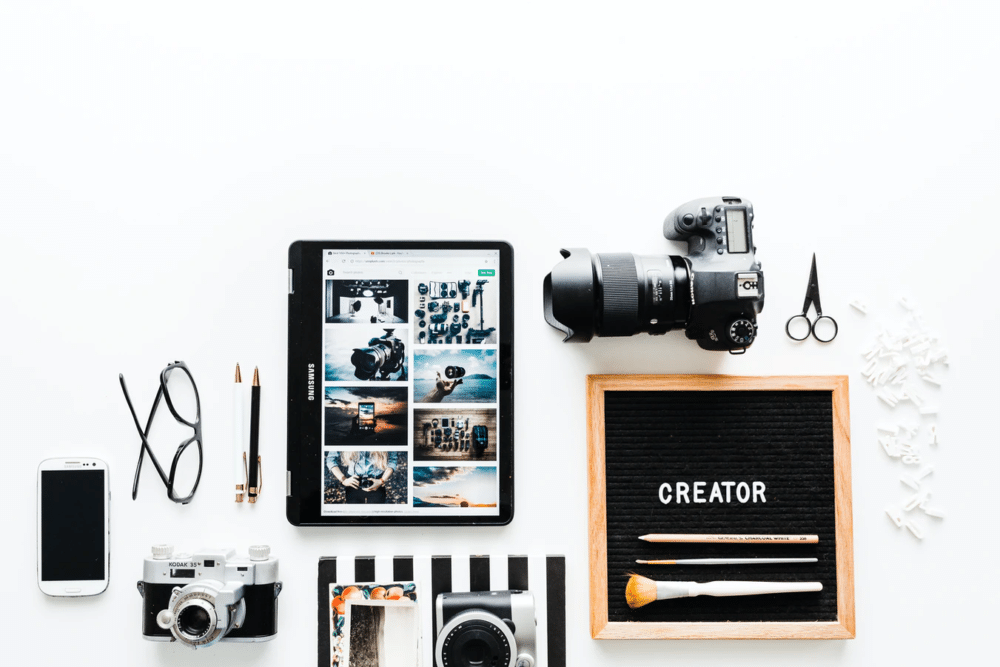 How to get a business license as a freelance photographer
The process for getting a business license as a freelance photographer will depend on where you live and where you plan to operate. I'll walk you through the logical steps you need to follow and important considerations in the next few paragraphs.
Check the requirements
As I mentioned, a freelance photographer's business license requirements will depend on where you live. You need to check with your local County Clerk. You may also refer to the Small Business Administration website to get detailed instructions to secure a business license in your location and register your practice as a business.
You only need to apply for a business license in your primary place of operations. You don't need to register for a business license where you are temporarily providing a service.
If you are not sure about your circumstances, inquire with a legal professional. Your lawyer can advise you about where to register your business.
Choose your business name
A lot of freelance photographers are at a loss when it comes to naming their business. A good business name will attract clients and leave a lasting impression.
Besides being the public face of your business, your business name will also appear on your business license. Try to come up with a creative business name that encapsulates the type of service you provide.
That last point is important. The wrong name can cause you to lose business.
You might be a wedding photographer right now and use the word "wedding" in your business name. However, the use of the word "wedding" might dissuade potential clients who would otherwise book you for food, product, or fashion photography.
Many photographers just go with their name and "Photography". For example, "John Smith Photography". The name is straightforward, versatile, and doesn't leave any room for confusion about who runs the business.
Finally, you need to ensure that your business name is unique. Otherwise, you'll have issues with clients who confuse your photography business with someone else's.
Decide on your business structure
As we discussed earlier, each kind of business structure has its own set of advantages and disadvantages. Here are some things to consider as you determine your business structure:
Start-up costs: Among the three types of business structures that we've discussed here, sole proprietorships are the easiest and cheapest to set up. You don't need to hire a lawyer to draft legal documents or file annual reports.
Liability protection: This is where LLCs and S corporations prove to be better than sole proprietorships. If your business cannot pay its debtors or goes under, you still get to keep your personal assets as your business is a separate entity from you, the owner.
Taxes: This is where it gets a bit tricky. If you register your business as an LLC, you must pay income tax on your earnings. On the other hand, if your business is an S corporation or sole proprietorship, you only need to pay the income tax on wages.
It's easier to start as a sole proprietorship. Most freelance photographers start that way. But if you plan to expand your operations, you might want to consult with a legal professional.
Get an EIN
An EIN (employer identification number) is your company's unique identifier. While it is generally not a requirement for small businesses like yours, you will need to apply for one when hiring employees or converting your company into a corporation.
Securing an EIN is an easy process that takes only a few minutes, as long as you have all the requirements on hand. You may either do it online, by phone or by mail.
Get insurance
While registering your business as an LLC or S corporation protects your personal assets from lawsuits, you still need to protect your business assets from unexpected events. Business insurance provides more comprehensive protection from catastrophes or incidents that result in liabilities.
The SBA lists six types of business insurance:
General liability insurance: This protects you from financial loss due to property damage, injury, medical expenses, lawsuits, libel, or settlements.
Product liability insurance: This protects against financial loss caused by a defective product that results in bodily harm.
Professional liability insurance: This protects you from financial loss as a result of negligence or malpractice.
Commercial property insurance: This protects your business against loss and damage to property caused by calamities or disturbances.
Home-based business insurance: Many homeowners' insurance providers also offer additional coverage for some business equipment and liabilities.
Business owner's policy: Some insurance providers combine some or all of the insurance coverages listed above. This saves you time and money.
Most small businesses like yours purchase general liability insurance, commercial property insurance, and product liability insurance. However, you don't need all of them right away.
Consult your insurance agent to discover the coverage your photography business requires.
File for your business license
Many states don't require a business license for a creative business such as photography. If you live in a state that does require a business license, most states and cities allow you to file for your business license online.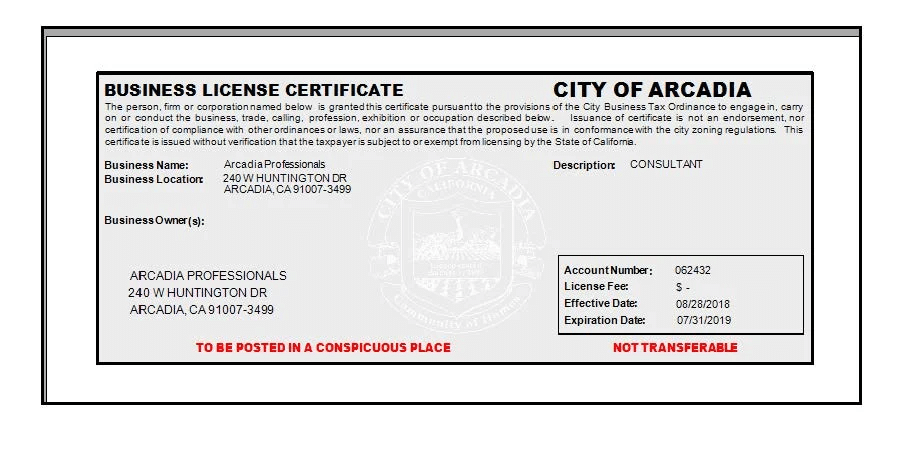 In Michigan, for example, you aren't required to secure a business license. However, the state of California lists quite a few licenses you need to operate a business, such as a business tax certificate, occupational safety and health, and the registration form for employers on top of industry certification.
The application process itself doesn't take too much time. As long as you have all the required documents ready and have filled out the application forms correctly, you can get your business license anywhere between a few days to a few weeks. The cost also varies according to the type of business and the location.
Conclusion
Do freelance photographers need a business license? It depends on where you plan to do business and whether you plan to hire employees. Some states and cities don't require a general business license for a photographer, while others have a host of requirements that photographers have to comply with.
If you're in doubt about getting a business license, it's always better to err on the side of caution and apply for one. Trust me – a business license makes doing business a lot easier.
Hopefully, this guide will provide you with useful insights and resources around if freelance photographers need a business license. Best of luck with your freelance photography business!
Keep the conversation going...
Over 10,000 of us are having daily conversations over in our free Facebook group and we'd love to see you there. Join us!