Table of Contents
This post may contain affiliate links. See our affiliate disclosure for more.
Animation is an exciting industry, and a lot of creative people have participated in creating some incredible animated content over the years. It's easy to see a Pixar film or a clever children's cartoon and think, "Wow–I want to be part of that."
For some professionals, the Hollywood dream is a great career path. But odds are, if you're reading this article, you're wondering if there's another way to go. Great news–there is!
Freelance animation jobs can give talented artists a way to share their creativity and get paid for their hard work without committing to a full-time studio gig.
A full-time animation job offers some great perks: stability, leadership opportunities and benefits like health insurance. On the other hand, freelance animation jobs offer flexibility, the opportunity to work on diverse projects and with teams all over the world, and generally a higher day rate.
Freelancers also have more freedom to pursue their own creative projects which, for an animator, can be an amazing gift.
Which path you choose will depend on your personality, lifestyle and the type of work you're interested in. Let's look at how freelance animation jobs work, how to get started and some of your options in the field.
Where to find freelance animation jobs
Starting out in freelancing can feel overwhelming. Luckily, there are a wide variety of resources to help you find work.
Some of the best sites to find freelance animation jobs include:
FlexJobs is an established job site with postings for all kinds of freelancers. One of the great things about FlexJobs is that its database is huge, and they work with some of the largest animation companies in the business. Pixar, Dreamworks, Bardel Entertainment, Mercury Filmworks and other industry leaders have all hired freelance animators from FlexJobs.
Because of its size, postings on FlexJobs are highly competitive, but if you have a strong portfolio and the talent to back it up, FlexJobs can be an amazing resource.
This site caters specifically to animators, making it a great place to look for freelance animation jobs. Not all jobs listed will be for contractors, so be sure to look for keywords like "remote work" or "freelance" in the postings. As a bonus, AnimatedJobs has tons of resources for job seekers, like how to protect yourself while looking for work.
Indeed is a huge platform for job seekers, but did you know that hundreds of freelance animation jobs are listed there on an ongoing basis? You can sort the opportunities by specific categories, location or pay rate.
You might find the largest volume of job postings on Indeed, but watch out for the quality. If a potential employer asks for a fee to apply for a job, someone offers you a job without interviewing you or you can't find information about the company online, there's a good chance you are walking into some sort of scam.
It may take some sifting, but there are some really great job listings on Indeed if you do your homework.
Most freelancers are familiar with the pros and cons of Upwork. Once you learn how the system works, it can be a reliable source of freelance animation jobs.
On Upwork, you can either apply to posted projects or advertise your services at a set price. It can take some time to build a profile, and you do need approval from the site before you can post or apply to jobs. The good news is, the approval process helps to weed out low-quality freelancers who give the entire gig economy a bad name.
Guru is a large gig platform with plenty of freelance animation jobs listed. The volume of both freelancers and postings is a little slower than Upwork or Flexjobs, so the competition may be a little easier.
However, Guru is a subscription service, so you pay a monthly fee to bid on projects. This helps to weed out low-quality bids, but it also means that you should be ready to dedicate time to aggressively find clients on the service while you are paying the fee.
If none of these fit the bill, there are a wide variety of other freelance job sites that can help you start out on your animator journey.
8 Types of freelance animation jobs
Freelance animation jobs encompass a wide variety of skills. If you're wondering if this is really the career for you, read on to see if your skill set fits one of these categories:
1. Concept artist
Some people think that all freelance animation jobs involve a computer. But every great scene or character starts with an amazing concept. A concept artist comes up with ideas and brings them to life, usually through more traditional mediums like pen and ink or paint.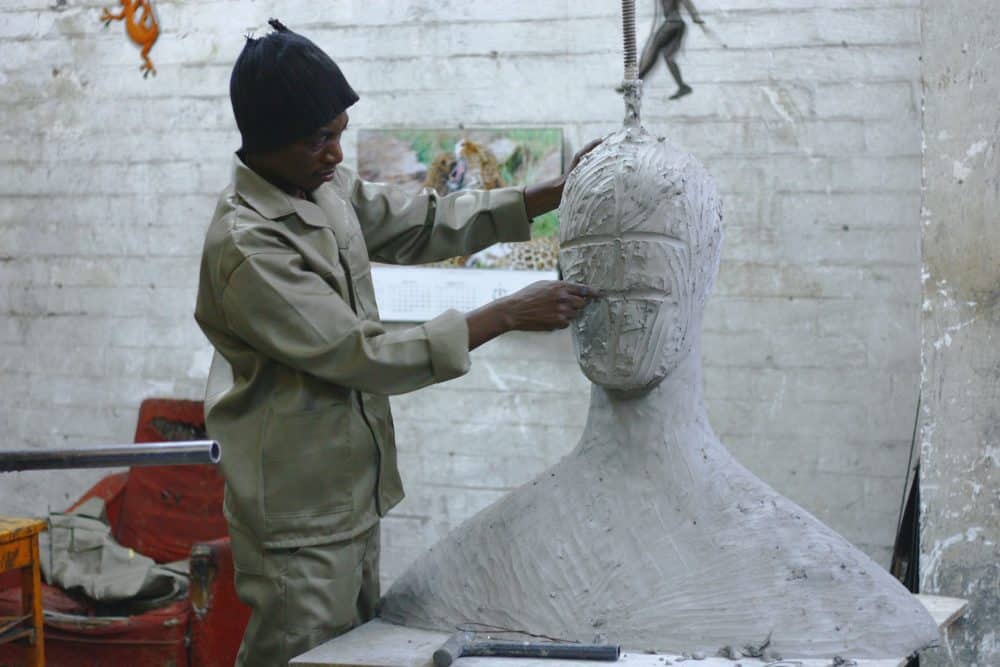 2. 3D modeler
3D modelers take the concept art and translate to a three dimensional, digitized form. The models are typically fairly detailed, with textures, colors and even skeletons built-in. These models can then be manipulated and used in any scenario.
3. Stop motion animator
Different from other kinds of freelance animation jobs, stop motion usually involves models that are photographed incrementally and then threaded together to create the illusion of motion. Wallace and Gromit, Nightmare Before Christmas and Fantastic Mr. Fox are all examples of intricate stop motion projects.
4. Motion graphics artist.
Motion graphics is sort of a catch-all term for someone who creates moving content. This can be promotional videos, commercials, social media posts, movie elements, or anything that tells a story through motion. A motion graphics artist needs a broad set of skills and the drive to finish a project without a large team backing them up.
5. Art director
If you have more experience in the animation industry, you might have the skills to be an art director. The art director takes charge of a team and coordinates all of the different moving pieces and ensures that the project meets deadlines, stays within budget and measures up in quality.
6. User interface artist
Animators do more than just create videos. The gaming industry relies on a vast array of talented animators to bring their playable stories to life, including user interface (UI) artists.
An UI artist designs the icons, buttons and other navigation tools that users need to find their way through the game. This role can be extremely challenging but also rewarding.
7. Animation programmer 
Some freelance animation jobs rely more on a knowledge of computers and code than on art. An animation programmer uses complex coding languages to make characters and objects move and change.
8. Editor
An editor is responsible for bringing all of the parts of a successful piece of animation together. They might ensure all of the colors match, add sound, or help marry parts of the story together. Unlike a live-action production, animation editors are typically involved from the beginning of the project, editing the script, concepts, and ensuring that everything fits how it should.
The basics of freelance animation
If any of this sounds like it's in your wheelhouse, you might be ready to dive head first into the world of freelance animation. So here's what you need to know before you go looking for freelance animation jobs.

Education
In most cases, you'll be more competitive in the animation industry with a bachelor's degree, either in animation itself, fine art or computer graphics. In addition to looking great on your resume, an animation degree will help you build up the skills you need and create a great portfolio.
Skills
Before you even think about a career as an animator, you'll need some serious skills in art, computing or both. Concept artists will need a background in classical art, while back end animators need to know how to use a variety of computer programs for 3D modeling, and video effects.
Salary
Freelance animation jobs have their own jargon when it comes to getting paid. Many freelance animators will have what is called a day rate. That is just what it sounds like: the fee you charge for a full day's work. Depending on your experience this rate will probably be somewhere between $300-$800.
Some animators charge per project or per hour. Whatever method you decide to use, think about how much income you need to generate in a year, and then break that down into monthly and weekly goals as you book work. As you gain experience and build up a clientele, don't forget to raise your rates accordingly.
Conclusion
Freelance animation jobs can be competitive, but for many artists, the flexibility of being a contractor is well worth it.
Take time to build up your skills and portfolio to give yourself the best chance at winning bids. And remember that networking is a valuable tool to help you find high-quality freelance work. Who you know in this industry is extremely important, so reach out in local networking groups, online forums and on LinkedIN to find valuable mentors.
With careful planning, smart marketing on the right freelance job sites, and a lot of patience, the right kinds of freelance animation jobs will come your way.
Keep the conversation going...
Over 10,000 of us are having daily conversations over in our free Facebook group and we'd love to see you there. Join us!