This post may contain affiliate links. See our affiliate disclosure for more.
It's one thing to be nervous before you call a new client to talk about all of zeroes on the end of your quote. Or to be nervous when you've got a call lined up with the big cheese you ran into at the conference last weekend.
But what about when you're anxiety-ridden with a pounding heart rate before the call with a client you've had for several months who loves your work?
Yes, unfortunately, it happens to a lot of freelancers.
For those of us with weird phone phobias or a generally introverted nature, it takes very little to get us worked up.
(For me, it doesn't matter if it's a new client or a tried-and-true source of referrals. If I'm making face-to-face or voice-to-voice connection, 9 out of 10 times I'm nervous about it.)
But if there's one thing introverted people know how to do, it's research. And so today we're going to look at four strategically-nerdy ways to alleviate your nervousness before any kind of client call:
1. Reframe the upcoming interaction
Insecurity is a big deal for freelancers, as we've all struggled with the imposter syndrome at some point in our career.
But when your body freaks out regularly because of something you know to be untrue (AKA "I know this client likes me, but I am nervous anyway"), it's time to reset that stress response.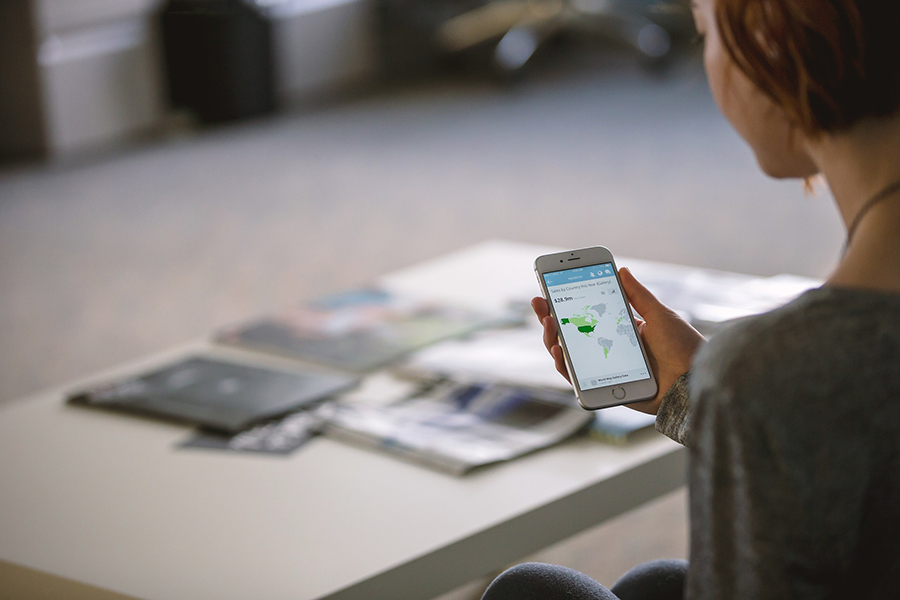 The first step is to understand that having real-time interaction is not a challenge to who you are, what you think, or what you've done. In reality, you're speaking to a client who values your advice and perspective so much that they're paying you for it. And since people rarely go out of their way to pay people they don't like, it's fair to say they're looking forward to speaking with you.
[Tweet "A client's phone call is not a challenge to who you are or what you've done. #freelancingfear"]
(Of course, if you are working with a client who frequently challenges you in a non-constructive way, it's worth reading up on how to fire a client.)
You may or may not know where this default reaction comes from, but it's entirely within your power to intentionally reframe the interaction in your mind and alleviate the nervousness you feel.
Here's a great script to practice: far from challenging you, your client is simply curious about your opinion and wants to get to know you better.
If anything, this is more like a celebrity radio or TV interview than an inquisition; all you need to do is respond politely to questions and, in general, share your opinion about what the two of you should do to achieve their goals.
2. Read positive testimonials
Everyone loves a compliment, but it goes much deeper than flattery for freelancers.
When we're stressed, nervous, or anxious, our bodies display those emotions physically with increased heart rate and blood pressure and decreased immune function. Reflecting on the positive relationship you have with the client you're going to speak with can counteract these effects, lowering blood pressure and helping your body function normally.
The fastest and most specific way to encourage positive thoughts is to review positive testimonials, compliments, or referrals you've received from this or other clients.
(I reread formal feedback as well as short, one-off emails such as "Great job on this!" and "You're the best!")
Reviewing these tangible examples helps to humanize the client so you're not speaking to a disembodied, confrontational voice on the phone.
3. Set boundaries and create "call times"
The freedom to create your own work schedule is particularly handy for downplaying your nervousness with client calls, but only if you harness that freedom.
I've learned from experience that if you don't take control of how often and when clients can call you, you'll feel more like a deer waiting for the shotgun blast than a seasoned freelancer doing great work.
(Fellow introverts unite: is there anything worse than an impromptu client call when you're deep in a work session?)
To feel more in control of how clients contact you, batch your calls into specific days of the week or specific times of the day so that you feel mentally and emotionally prepared for how your day will play out. Then make it a part of your proposals or onboarding process to let clients know that while you work a standard office schedule, calls must be scheduled 24 hours in advance and you only schedule calls for Mondays, or Monday-Thursday from 1pm to 3pm.
[Tweet "Batch calls into "call days" or "call hours" to alleviate impromptu phone call panic."]
Not only does batching encourage a productive flow state for making the calls (which means you'll be warmed up and less nervous as you go along), but you can also quarantine the anxiety damage to certain days or times.
Pro tip! Use Calendly or a similar service for a simple, user-friendly solution for training clients into scheduled calls.
4. Adopt a pre-call body language ritual
The research coming out about the connection between charisma, confidence, and body language is absolutely inspiring.
The short version?
Hunching over your desk and wrapping your arms around yourself (which is super attractive, right?) is making you even more nervous before the calls you take.
Even if you have better posture than me on a day to day basis, experts recommend doing specific power poses for 2 minutes before you give a speech (or, in this case, make a call). These poses trigger different hormones like testosterone and cortisol in your brain, giving you an endorphin rush that will make you less nervous and more confident.
My favorite position is the "The Winner" position, where you stand tall, engage your core, and spread your arms high and wide like an attacking bear.
Even still…
I'll be honest with you; after deploying all of these tips, I still get nervous about client calls sometimes.
For many of us, it simply comes with the territory as self-employed and hard-working yet introverted freelancers.
But as we all know, what separates us from freelancers who aren't successful is the willingness to embrace these weaknesses and adopt health habits that allow us to overcome them over time.
Are you an introverted freelancer? Do you struggle with "phone phobias?"
What works for you? How do you handle phone call stress?
Leave a comment below. I'd love to hear your thoughts!
Want more on conquering freelancing fear?
Read more here:
Keep the conversation going...
Over 10,000 of us are having daily conversations over in our free Facebook group and we'd love to see you there. Join us!