When it comes to finding new job opportunities today, the possibilities are more unique than ever before. An article from Forbes anticipates that over half of Americans will be freelancing by 2027, these individuals could be full-time freelancers or individuals working on a "side hustle" outside of their 9-5 job.
Freelancing not only benefits today's job seekers, but also provides an emerging opportunity for businesses.
In addition to hiring traditional employees, businesses now have the option of contracting out to freelancers for specific projects, job functions, or other business needs. With millions of today's global population currently working as freelancers, these individuals offer a vast number of services including graphic design, web development, and even creative writing.
Because freelancers can offer your business a diverse skill set you may be looking for, without the need to bring them on as a full-time member of your workforce, it's likely you'll find an opportunity to hire one (or many) for your own business requirements. Before working with freelancers, however, there are a few important aspects to keep in mind.
If you're looking to incorporate freelancers into your business endeavors, here are four important considerations to make:
1. Find the Right Fit For Your Needs
Hiring the best-fit candidate for each position is one of the most important elements of a business, but many people will take on a freelancer with very minimal consideration. Even though you may not have the same commitment to a freelancer as you would a full-time employee, you'll still be counting on them to deliver an important service.
When searching for a freelancer, taking the time to properly vet each candidate is of the utmost importance. Luckily, there are a number of online freelance job platforms that can make this process much simpler and can help your business source the best-fit person for the job. When vetting freelancers, be sure to consider:
Their unique skills: What sets this freelancer apart from others in their field? Are they particularly talented at Adobe Photoshop? Can they code faster than any of their computer-savvy counterparts? On a freelance platform, these professionals are sure to list their top skills, so be sure to evaluate each profile to ensure you find a freelancer who matches all of the skills you're looking for.
Their experience: It's also important to learn how long the professional has worked in their field, as well as how long they've been working as a freelancer. This may offer insight into their level of expertise and their understanding of the employer-freelancer relationships.
Their references: Does your freelancer come highly recommended? Many freelance platforms will also attach a rating to each freelancer profile, which can indicate either a job well done or a less-than-desirable experience.
In a similar fashion to how you would hire a full-time employee, don't be afraid to interview a freelancer before committing to them and their services. For example, if you're seeking a graphic designer, you may want to meet with a few beforehand to find one that best matches your business, its style, and overall project needs.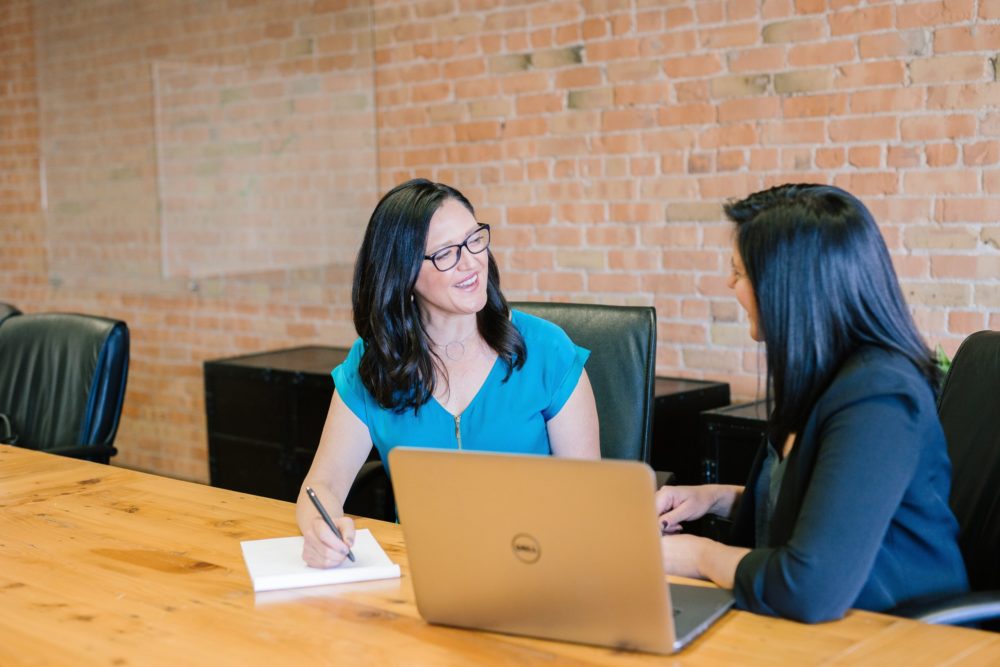 Keep in mind however, that your pool of freelancers may be located all across the country (or even the globe). Be prepared to set up a virtual meeting or chat via email.
2. Communicate Goals and Deadlines
Once you've selected the ideal freelancer for your project, it's helpful to create a document of project expectations and goals, and either send them to your freelancer via email or discuss them through a video chat.
Although it may seem easier to relegate communication to email and Slack chats, setting up a web meeting through Zoom or a similar platform can offer you the opportunity to receive a bit of face time from your freelancer in what otherwise might be a faceless relationship.
Offering your freelancer insight to the goal of the project, rather than simply delegating them to be the "task rabbit" can also be greatly beneficial. Communicating the overarching goal of a project gives your freelancer a "north star" to align on.
This way, you'll keep your freelancer focused on the tasks that will make the most impact on this goal—rather than getting lost on unnecessary work. They might even be able to find other areas where they can help or offer their expertise!
At the same time, it's important to be clear about your desired schedule and critical deadlines at the beginning of a new freelancer relationship. Some freelancers juggle multiple clients and projects, so offering specific dates on the front end allows them to effectively manage and budget their time.
As HR professional Charlene Collier tells Forbes, "Setting clear expectations and boundaries regarding the scope of work [and] projected timeline… only alleviates any confusion and risk of setting unintended commitments."
It may be helpful to utilize a project management tool, like Trello or Asana, to keep both you and your freelancer in the know and up to date on any projects or completed work. These platforms can guide you through the project's life cycle, from outlining important details, to sharing drafts, and even providing project approval.
As the project goes on, be sure to keep in frequent contact to ensure rough drafts, mockups, and finished work are being completed in your agreed-upon timeframe.
3. Provide Your Freelancer With Access to Relevant Information
After you've outlined and communicated your goals and expectations of the project with your freelancer, it's critical to share all necessary and relevant information or materials with them. Think of it this way, how can an accountant file your taxes without access to your company's financial information?
How can a web developer create a new page on your website without the brand's style guidelines? However, freelance professionals commonly work from remote locations, so ensuring that they have all up-to-date and accurate information is often easier said than done.
A great way to alleviate this challenge is to use cloud-based tools to house this type of company information or data. The cloud makes sharing and updating documents and materials a breeze, which means that freelancers are always presented with the proper information.
Although many businesses already use some form of document sharing or collaboration tool, ensuring your solution is truly made to run on the cloud can make a major difference.
If you're looking to implement cloud-based tools, be sure to select a provider that operates on their own cloud versus companies like Infor or Workday that rely on third parties to utilize the cloud. Otherwise, you and your freelancers won't be able to reap the full benefits of the cloud, especially when it comes to accessibility.
Cloud-based tools make collaboration more efficient, especially if your freelancer needs to work alongside your full-time staff. Rather than sending files back and forth over email or exchanging information through lengthy phone calls, team members can collaboratively update shared files in real time.
This reduces the time it takes to interface on new campaign materials, in-house presentations, or client-facing deliverables and allows teams to accomplish tasks efficiently.

4. Be Mindful of Freelancer Regulations
When employing freelancers for the first time, it's important to research any rules and regulations that might differ from those set in place when employing more traditional, full-time employees.
Although freelancers aren't covered under workplace laws such as the Americans With Disabilities Act or the Occupational Safety and Health Act, you may have to alter other aspects of your business like creating employee contracts and filing taxes.
You should also work with your freelancer to determine a payment agreement. You and the freelancer can decide whether the work should be paid on an hourly or per project basis. Some freelancers prefer fixed prices, while others, like lawyers and accountants, traditionally get paid by the hour.
Paying hourly may be a better option if the project is small. Paying a flat (fixed) rate for the project may be ideal if your project is clearly scoped with finite deliverables. In this option, payments are usually made at predetermined project milestones. Many freelancers create their own pricing lists, so be sure to work alongside and in respect to their typical rates and payment methods.
Also, keep in mind that for every freelancer you pay $600 or more during a year, you are required to send the individual a 1099-MISC form. The form shows the IRS the freelancer's total earnings for the year and must be received by the end of January, for the preceding year. You are not responsible for paying any taxes.
In many cases, these laws or regulations can vary from state to state or country to country, so be sure to read up on the regulations that may impact you, your business, and the freelancers you employ.
There's a lot to be gained from hiring freelancers, but you have to go about it in the right manner. Be sure to use the above tips to your benefit in order to find the right freelancers for your business needs, maintain a good freelancer-employer relationship, and adhere to the proper freelance rules and regulations.
Keep the conversation going...
Over 10,000 of us are having daily conversations over in our free Facebook group and we'd love to see you there. Join us!