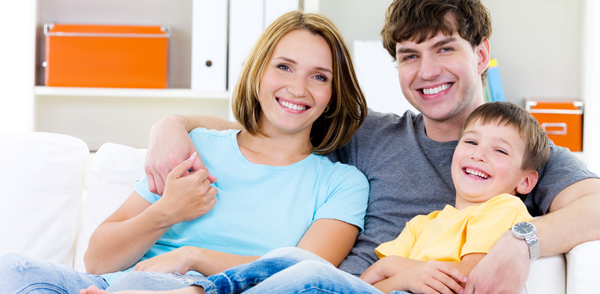 Recently I was in on a roundtable discussion with a bunch of freelancers and we were talking about some of the similar problems we all face. One topic that kept coming up was that many freelancers have a hard time creating a healthy work/life balance.
This is a problem many business owners in general have. Your business is yours and as the owner you feel that ultimately the success or failure of the entire business is on your shoulders. This pressure can cause freelancers to work 12+ hour days for weeks on end. Oftentimes this leads to exhaustion, burnout, and mediocre work.
I don't think it needs to be this way. Since starting my own freelance business I've had less work-related stress than ever before while maintaining an income that let's my family live at a comfortable level. And since my daughter was born a year ago I've been able to work just in the mornings and take care of her every afternoon.  All without ever working 12+ hour days.
Here are a few of my suggestions for working towards a positive work/life balance:
💔 Falling out of love with your clients? Trade some of your worst clients for the best companies in the world with SolidGigs, our premium weekly freelance job list & course library. Love your business again. Learn more »
1. Know Your Limits
Recently elite runner Ryan Hall dropped out of the Chicago Marathon. Days before it even started. He had been training for this specific race for months, but decided it wasn't right for him.  He said that the stress of a marathon at race pace was too much for his body at the time and he wanted to be able to continue performing well in the future.
The same idea goes for us as freelance designers.
Working overtime can be a good thing and can make sense if you are trying to finish a project on time or have decided to take on extra work for a set period of time.  But working constantly can become a dangerous way of life. If you've found that you are normally feeling overworked and stressed you need to rethink your decisions and priorities.  Like Ryan Hall you may need to say "No" to some design projects now to continue performing well in the future.
Set an hour-long meeting with yourself to assess your working situation. Are you currently feeling overworked and stressed? If so, what can you say 'no' too?
2. Turn it Off
As I mentioned, being a business owner is a responsibility that can easily take up every single minute of your day. You spend time answering emails, putting out client fires, working as a receptionist and project manager, and thinking about things like ROI and SEO for your design business.  Oh, and you need to take out the trash every now and then.
Compound this with the effort of becoming a great freelance designer – learning new techniques, getting inspiration, and (the greatest time-suck of them all) staying updated on all your social media – and you can easily get overloaded.
Enter your email. Grow your business.
Submit your email below and join 45,000+ creatives who get our most helpful content via email every week. 100% free. Unsubscribe anytime. Privacy protected.
To achieve a good work/life balance at some point you're going to have to turn things off. Turn off your computer. Turn off your internet. Turn off your phone.
Oh, and one more thing.  You need to turn off your brain.  Not the whole thing, just the part that thinks about work.  Don't keep thinking about work when you aren't working!  If you are considering emails you need to write while playing with your kids then your job is seriously seeping into your recreational time and not letting your really enjoy either.
When you're working, work.  When you're not, don't.

Take one night to not to think about work. If you start to think about work, gently refocus your mind on what you are doing and immerse yourself in your current activity.
3. Why do you do what you do?
This is a great question for many designers to be asking themselves. But maybe an even better questions for freelance designers to ask is: why are you freelance designing instead of working for someone else?
I'm thinking you freelance design because you wanted a more flexible schedule, more free time, less stress, and more creative freedom when designing.
If you are consistently working more than you want and constantly stressed out, then you need to sit yourself down and have a talk. How can you change your design job to make it more like the job you want to have?  Do you need to work less?  Take on fewer design projects?  Schedule your time better?  Get out more?
Whatever the situation, you have the luxury of being able to make decisions that will change your job to what you want it to be.  That's a luxury most people in the traditional working world would love to have.
Write down why you are a freelance designer. Just getting these ideas written down is a big step in helping you remember them.
4. Get passionate about something besides your work
Sometimes it's hard to stop working because there's not much else you'd rather be doing.  You get excited about spending time on a great design or coding a clean application.  That's why you're in the field we're in – you love it!  And it's a great and wonderful thing to get to do what you love as a job. But your life can get pretty out of whack if that's the only thing you love.
To provide some balance you'll need to find something else you really like to do when you're not working. That might mean finding a new hobby or resurrecting an old love that has taken a backseat because you've been working too much.
The possibilities are endless, but some passions I've recently noticed are:
Surfing
Cooking
Painting
Biking
Coffee roasting
Hiking
Playing in a band
Running
While "personal projects" are great to have for designers, I find that oftentimes you end up doing the same type of work on a personal project that you do all day for a job.  In my opinion the further away from your job your passion is the fuller your life will be.

Do something (outside of your field) that you've never done before, but always thought about doing.
What are your suggestions for maintaining a healthy work-life balance?
These are a few of the suggestions I had for creating a healthy work-life balance as a freelance designer. What other tips, advice or suggestions can you share with us?
Keep the conversation going...
Over 5,000 of us are having daily conversations over in our free Facebook group and we'd love to see you there. Join us!