This post may contain affiliate links. See our affiliate disclosure for more.
Freelancing can feel like a dream come true.
You get the the joy of cubicle-free existence, the satisfaction of creating a happy, health workplace, and the confidence of being your own boss.
A 2015 study commissioned by Freelancers Union and Upwork found that 78% of freelancers who left traditional employment behind were making more money within a year. 83% of them said that their best days of freelancing lay ahead, and over a third reported that demand for their services had increased in the past year.[Tweet "US is home to 54 million freelancers and it's a great time to join them! #freelancing"]
But along with freelancing's bright horizons comes an all-you-can-eat buffet of responsibilities. With shifting hours and a chaotic background of book-keeping, sales, marketing, and customer relationships, many freelancers have no idea how many hours they put in each week.
So how can they set themselves up for success?
These five subscription services will help any freelancer effectively strategize and manage an outstanding business.
1. 17hats – your very own mission control center
This tool does everything but wash your dishes. 17hats is a slick client relationship management (CRM) tool that helps you stay on top of your calendar, book-keeping, individual clients, projects, and more. The interface is simple, and the potential to save you time is powerful.
Insightly is another CRM worth checking out– it's touted for the strength of its free tier plan and its responsive customer service.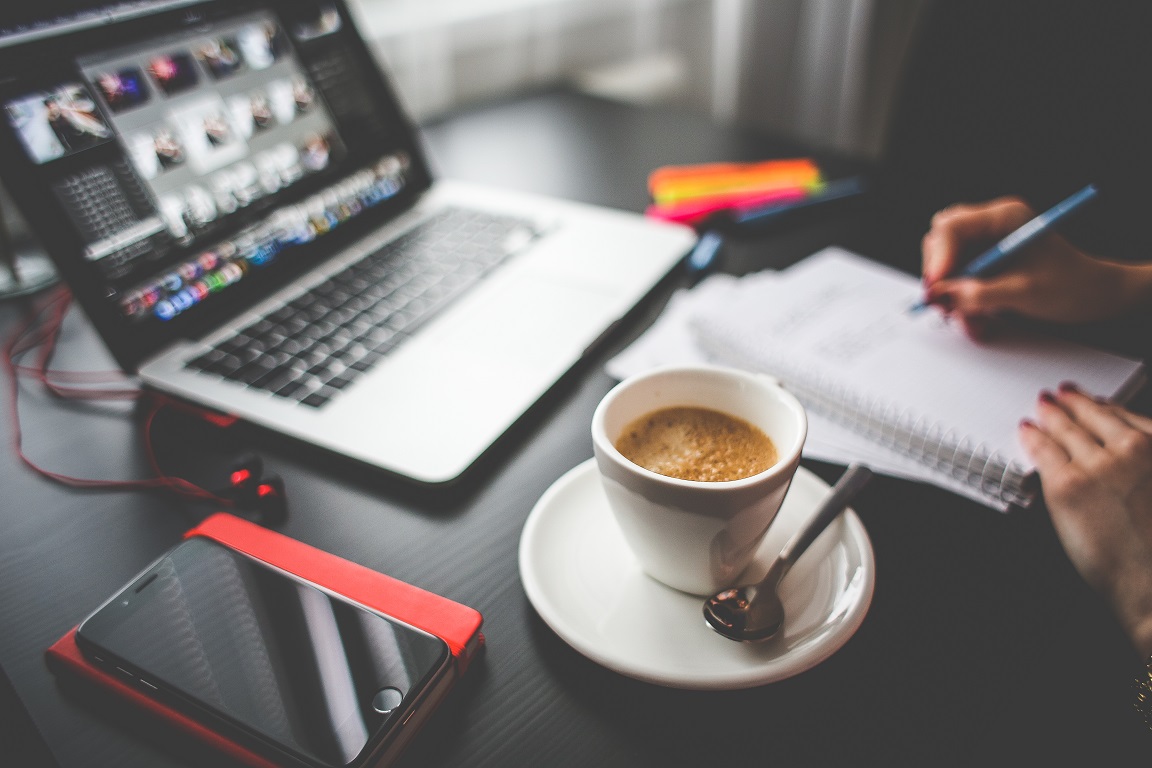 17hats plans start at $16/mo
You can also review our full list of best CRM for freelancers to help you get organized and stay on top of client communication, projects, and billing.
2. Boomerang – optimize your email productivity
Things get tricky when you're the only one responding to emails because oh yeah, you're also the only one doing fifteen other things at the same time.
Boomerang to the time-optimizing rescue. Write emails when you have time, and tell Boomerang when to send them. Get a notification if you don't hear back from someone important– you'll never drop the ball on a sales lead again.
Boomerang plans start at $4.99/mo, or try it free with limited feature
3. Grammarly – communicate like a pro
This is a no-brainer: make sure all your communications sparkle with Grammarly's lightning-fast, easy-to-use spelling and grammar checker. It makes writing fun, like having the nicest, hippest English teacher you can imagine on retaimer. I mean retainer. Thanks, Grammarly!
Grammarly plans start at $11.66/mo, and its helpful basic features are free
4. Instapage – build and test an exceptional landing page
A polished web presence is like a bridge leading potential customers to your business. Don't neglect the potential of your website's landing page – it's the keystone. It's easy enough to create an attractive landing page these days, but how can you ensure that its appearance and messaging resonate with your potential customers?
Invest a little time A/B testing, and you'll find out. Instapage makes it super easy to deploy multiple versions of your landing page and test them for conversion.
They offer 80+ templates for gorgeous, functional, high-converting landing pages, and the process of creating your own is quick and intuitive.
If you're ready to roll your sleeves up and work with more horsepower, you might want to consider Unbounce instead.
The design interface isn't as simple to navigate as Instapage's, but the tradeoff is access to a deep and growing list of powerful conversion features like dynamic text replacement, which automatically matches the language of your pay-per-click ads and landing page with customer search terms.
Instapage plans start at $29/mo
Unbounce plans start at $49/mo
Everyone knows that social media can help business, but how? How much? And how can you tell?
Buffer is a portal to all your social media accounts that gives you tools to optimize and understand each of them. You can write your posts ahead of time and schedule them so they get in front of more customers.
You can broadcast consistent messaging across social media platforms while customizing for each. You can also track your posts to see what's working and what needs work.
If you're looking for a heavier duty tool, or one that supports multiple users, check out Hootsuite, which connects to more social media platforms and offers deeper analytics.
Buffer plans are $10/mo for individuals, or free for limited features
Hootsuite plans start at $9.99/mo, or free for limited feature
Wrapping up
Effective time management is key for freelancers and small business owners of all stripes. Time spent generating revenue takes precedence, and back end tangles need to be combed out as quickly as possible.
The best way to to focus on what's core to your business is to enlist the help of time-saving tools like those I've mentioned above. They've already helped millions of freelancers, and you may find them indispensable as you move forward.
What subscriptions are indispensable to your day-to-day operations? Share them in the comments below!
Keep the conversation going...
Over 10,000 of us are having daily conversations over in our free Facebook group and we'd love to see you there. Join us!