Table of Contents
This post may contain affiliate links. See our affiliate disclosure for more.
Bloom.io, on its homepage, claims it's 'the most user-friendly way to invoice' and a 'revolutionary way for your clients to pay.'
So in this Bloom.io review, I'm putting those claims (and more) to the test. I've decided to dive deep into exactly what Bloom has to offer for freelancers and answer the question: "is Bloom.io a good choice for freelancers?"
The short answer: should you use Bloom.io?
If you don't have time to read the full review of Bloom.io below, here's a quick summary to help you decide if it's worth your time and money to sign up for Bloom.
YES: If you are a freelancer or solopreneur who wants to scale your business. Particularly great if you offer lots of different services, run a productized service, or plan to scale up to an agency at some point. We can't recommend Bloom.io highly enough after taking a deeper look into it. Try it for free here.
NO: If you are running a medium or large team or agency already. While they have multi-user capabilities coming, they're focused more on freelancers and solopreneurs for the time being.
With that, here's the more in-depth and extensive Bloom.io review:
What is Bloom.io?
Bloom.io is a powerful business management and growth toolset that gives freelancers access to features like:
Invoicing and booking
Project management
CRM
Website portfolio
Asset delivery
Contracts
Lead management
And more
Many freelancers and independent creatives struggle to make a living because business and admin tasks are overwhelming, complicated, and tedious.
The unfortunate irony is that the creative skills required for being a freelancer are entirely different from those needed to make money with creative skills.
Since Bloom.io is an all-in-one tool, it enables freelancers to focus on doing what they do best while running an efficient and profitable online business.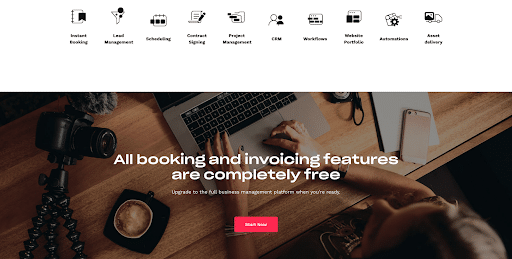 A Free Invoice Generator For Freelancers
Bloom invoicing is modern, customizable, and free.
Freelancers can create and send professional invoices with contracts in minutes.
They have set a new standard for how freelancers offering creative services invoice and receive payments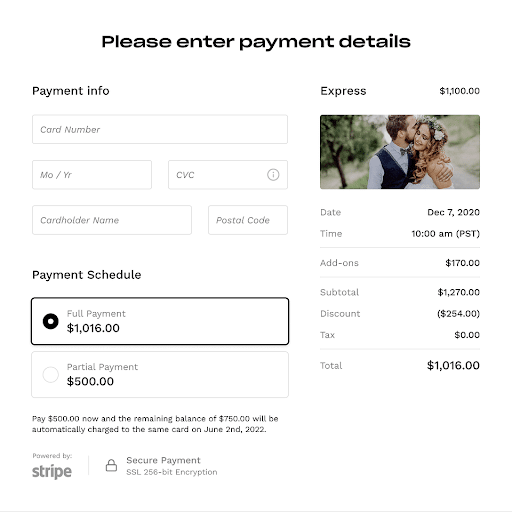 Seven Good Reasons to Use It for Your Own Invoicing
Professional client experience
Keep more earnings with tipping and ACH to bypass credit card fees
Secure payment options like Stripe, Square, ACH, Venmo
Eliminate late payments
Dedicated payment page offering a branded experience
Pre-filled templates to create invoices in minutes
Add contracts to the invoice
Additional Highlights of this feature
First of all, it's important to know that invoicing and booking are completely free.
Bloom does not charge for these features. That's cool!
Plus, you can:
Collect a retainer
Offer clients instant 0% interest financing on the payments.
Android and iOS apps enable on-the-go invoicing.
Bloom is available in over 25 countries and supports 135+ different currencies.
Plus: tipping feature coming soon
Let's review the features
Instant booking
This feature itself is revolutionary.
We all know that securing a client can be complicated and burdensome, and still a lot of freelancers try to close new deals by sending their leads a PDF where they showcase their services and prices.
Bloom's instant booking feature allows you to give your clients a seamless booking experience.
Select a package and add-ons, schedule a date and time, sign a contract, and even make a payment. Instant booking allows you to turn a week of back-and-forth emails into one easy-to-use booking form.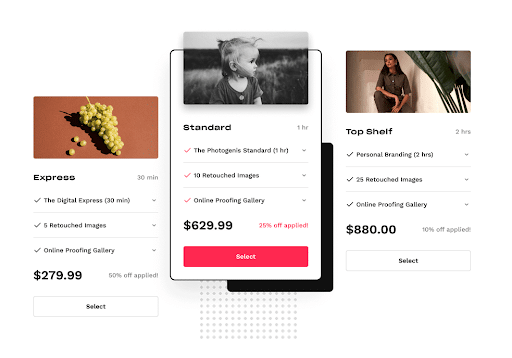 Scheduling
Scheduling and keeping your calendars in sync can be challenging when using disjointed services.
Bloom allows you to effortlessly integrate your calendar, set your availability, and schedule events with your clients.
Whether you're booking a project, a mini-session, or a coaching call, this feature has all that's needed and more, for example:
Directly embed it on your website
Post links on social profiles
Add a button popup
Create a custom URL
Add Zoom meetings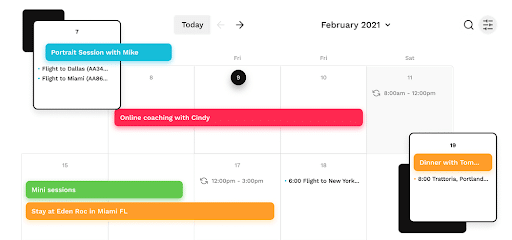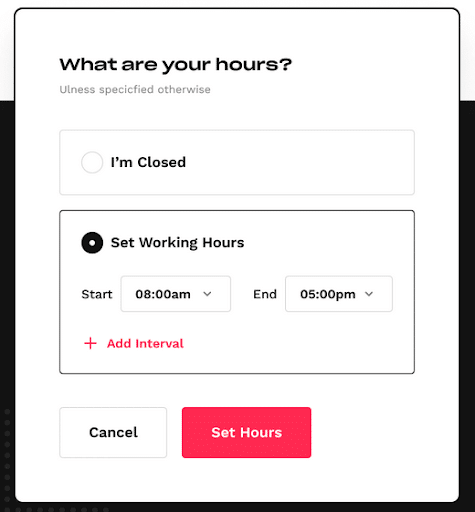 Project management
Let's be honest; it's difficult to sleep when your project management is a mess.
And also, disjointed tools result in messy workflows.
Bloom helps you to organize all the details of your bookings, such as contacts, invoices, payments, questionnaires, notes, asset delivery, and documents in the same place.
That definitely makes them a point with their all-in-one approach.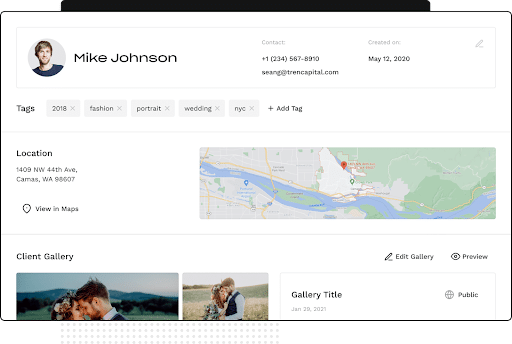 Workflows
Unlike other complicated workflows, the Bloom CRM features a revolutionary high-altitude perspective on all projects and the next task for each client.
It gives you unique workflows for every kind of service you offer, drag and drop to rearrange tasks, view invoice status and check off tasks as you complete them.
This is a feature that you'd have to pay individually in most cases because I have not seen it in other freelancer-focused management tools.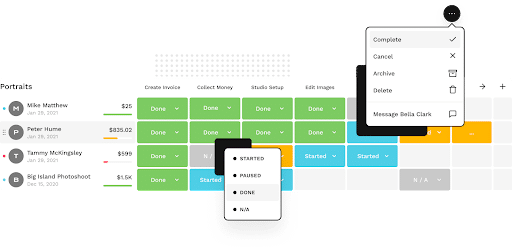 Automations
If your business is working while you sleep, then you are living the dream: to make money while you sleep!
You can use Bloom to create custom automated emails for all of your business needs. Send payment reminders, form questionnaires, birthday messages, or any other need you might have. Consistent follow-ups are the key to great customer service.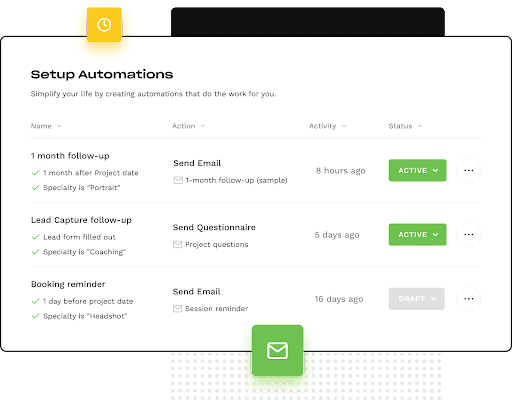 Creating personalized templates
Your clients expect a personalized experience.
Streamline your client communication using custom variables and rules. Select project triggers and rules to ensure that each client receives the service they expect.
Enjoy peace of mind knowing that everything is getting done even while you're sleeping.
You can expect:
Date based triggers
Specialty based rules
Sent email tracking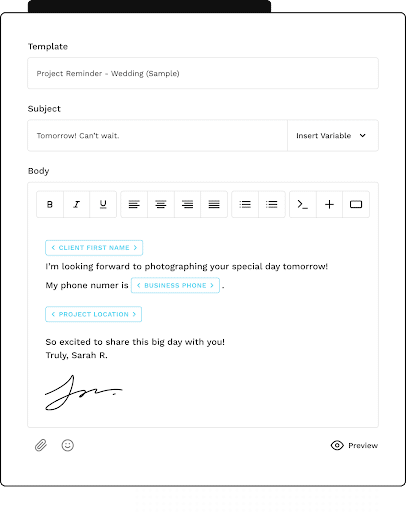 Lead management
Freelancers who organize their leads book more clients.
Bloom provides you with capture forms to automatically create new leads and track each opportunity.
Bloom lead management enables you to set a status, create tags, and trigger automated follow-up emails while you sleep.
The tool also automatically creates a lead contact card when someone fills out a lead capture form or sends you a message.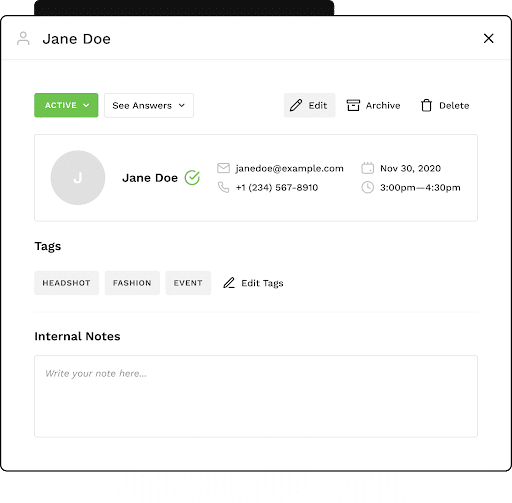 Contract signing
You can get things done faster with legally-binding eSignatures contracts.
Even though it may sound simple, signing contracts can be a burden for you and your clients.
In this aspect, Bloom makes it very simple and fulfills its promise of helping you streamline your processes.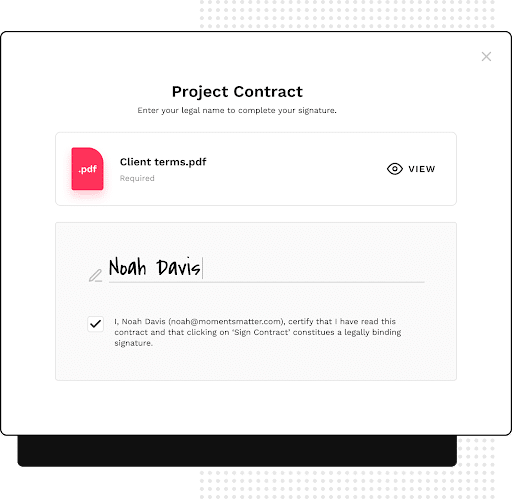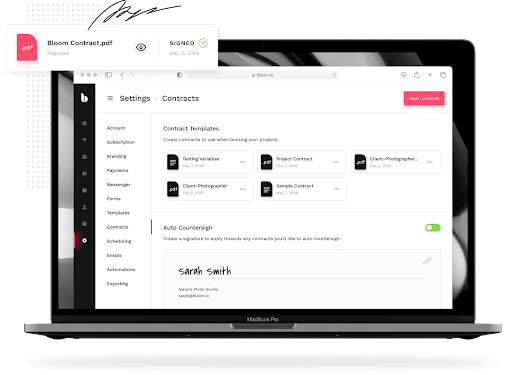 CRM
Gmail isn't designed for client business relationships.
Running a freelancing business requires rigorous organization of how you manage each client.
Relationships require follow-up, attention to detail, and a personal touch.
With Bloom, you can track all of your client communication, associated projects, and client information.
Automate birthday emails and follow-up campaigns that ensure your clients remember who you are and where to find you if they need your services again.
I liked the design of their dashboard and all of the options and even integrations that it provides.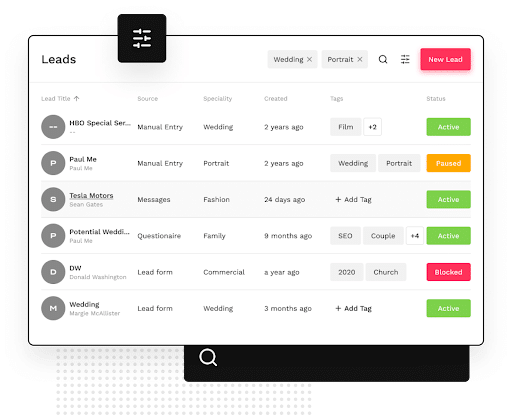 Website portfolio
From my work as a freelancer but also as an online entrepreneur, I feel that even though the need for a website (for each project) is big, it's also painful and sometimes expensive to find the right solution.
I really like the idea of a website that is connected with your business management system.
It's just such a relief! And really, compared to many website builders this feature alone justifies its price.
Good job, Bloom!
Asset delivery
I like the idea of having image delivery in your CRM.
Instead of paying for a separate subscription Bloom allows you to manage your projects and deliver stunning galleries all in one place.
The display is also very client-experience-focused. You can customize how you present it, make it fun, and manage revisions and feedback.
This feature gives Bloom a big point as well, 1) for its practicality and 2) for the original options that go with the feature, not just a simple "send and receive files" thing.
It's also a good reminder that your system should focus not only on your needs but also on what your client needs, sees, and experiences.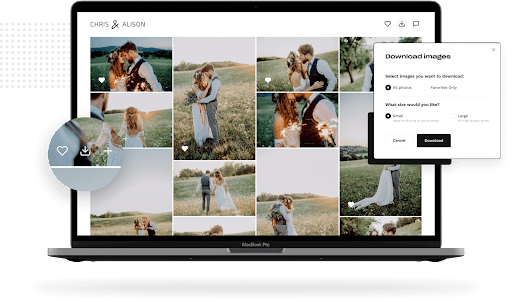 How much does Bloom cost?
First of all, Bloom has a FREE plan that gives you most of its features for one project.
It's a real "free" plan and not just a "pay and then you'll go live" thing.
You can get two months off if you pay yearly:

And this is the pricing that you get for monthly:

For a full breakdown of the features you get with each plan, you can check this page.
Bloom's Pros & Cons
Pros
You get a TON of value for the price
Freelance businesses can become very complex as they grow, and that requires the implementation of several tools and processes.
Bloom solves most of those needs (if not all), so you just have to pay for one tool.
The payment is also very low compared to the value you can get from it if you leverage it to improve and grow your business.
Bloom implements innovation
While this tool focuses on solving the basic needs of a freelancing business first, it also implements more advanced features like workflows, automations, and asset delivery.
What I like is that they not only add more features than usual but that all of their features are differentiated in one way or another from what you usually find in the market.
For example, asset delivery is not just a "send and receive files" feature but has customized views, modern templates are automatically generated, and it's 100% focused on the client experience.
The tool is made for creatives and freelancers
To me, this is a great point in Bloom's favor because it guarantees that the product was made for you, and not only that, but it will also keep improving based on what you need or will need even if freelancing changes.
This is very cool because the tool is trying to fit your needs rather than you trying to fit in some other tool made for a different market.
Cons
No email marketing
Email marketing is not included with Bloom. However, they do have email automations, templates, and triggers to streamline client communication.
Lacks team collaboration (multi-user functionality coming soon)
Bloom.io doesn't support collaboration between multiple team members yet. This feature will be coming soon, but for now the software is focused on solopreneurs and individual business owners.
What freelancers are saying about Bloom
Rachel Brenke
"Bloom is the best modern business tool for creatives looking to grow their business."
Speaker, Educator, CEO of The LawTog
Alexandra Niki
"The Bloom way of growing a creative business is revolutionary. It's 10x better than anything else out there!"
CEO of Resource Mag, Dumbo Media, and The Prop Stylist
Ryan & Heidi
"I've tried many different CRM platforms. Bloom has the best design by far. Their under-the-hood tech makes it extremely flexible and a massive time-saver for our studio."
Co-founder @ WRKSHP, Founder @ Forged in the North
Conclusion: Who should use Bloom?
I loved Bloom. It's a very complete tool, well-designed, and the pricing structure is great. I plan to recommend it to my friends, to be honest.
So recapping, who should be using this tool?
This tool is for you if:
You are a freelancer, independent artist, or any sort of creative
You are a solopreneur
You use a ton of different services to run one business or side hustle
You run a productized services business
You plan to scale from a freelancer into an agency at some point
Keep the conversation going...
Over 10,000 of us are having daily conversations over in our free Facebook group and we'd love to see you there. Join us!