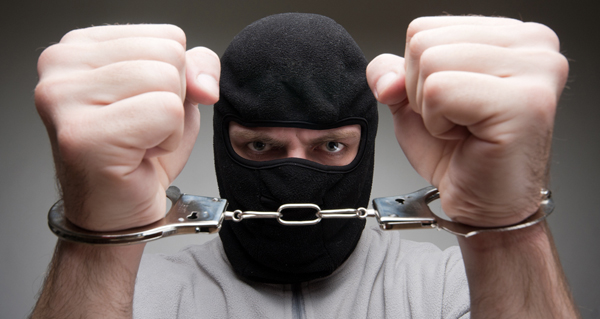 "Stealing" is a bad word.
But today, I want to teach you a few ways you can steal business from your competition; a few ways you can get the edge on your competition and win more clients than anyone in town.
So in that sense, stealing isn't all that bad. If this sounds like something that could help your design business move to the next level, read on and enjoy.
Sidenote: Once you're done here, try watching our interview with Chelsea Baldwin on convincing one-off clients to go on monthly retainer. Members of our community at SolidGigs get immediate access. You can learn more or join us here.
And when you're done, hop on down the page and leave a comment. I'd love to hear what you think.
How to steal business from your competition
Identify your competition:
The first step is to really get a good grasp on who your competition is. Are you primarily competing with freelancers? design firms? a client's friend or family member? Where is all the business going when it doesn't end up in your repertoire?
Then focus on whoever it is that is taking your business away.
Listen to one of our podcasts:
Listen to more episodes ▾
Identify their client base:
Once you have identified who your competition is, take it a step further and identify their client base. Find out where they get their business from, how they find new clients, what attracts new clients to them, and what their clients think about them.
These people are now your target audience.
Research how they find clients:
One of the most important discoveries you need to make is how they find new clients. This will not only give you an idea of where all the clients are hiding (and believe me, they're all around you), but it will give you ideas on finding your own clients in the future.
Find your competitors' flaws:
Sure, your competition might have a stronger client base than you do, but they surely have a weak spot when it comes to business or design. Maybe they only build static flash web sites (you should offer custom CMS-based sites), maybe they charge too much (create competitive prices), maybe they don't offer support once the project is finished (you get the idea, right?).
Turn your competitors' flaws into your strengths and you are well on your way to stealing all the business in town.
Find a superniche:
We recently discussed the importance of a superniche when it comes to blogging about design. A superniche is the result of taking your niche services to the next level. Find a way to be the only designer in town who can [fill in the blank with your superniche]. For example, I know a guy who is the only catalog designer in my city.
Better said, perhaps other designers do a good job with catalogs, but if you want a catalog design that really knocks the socks off of your consumer, you go to this guy. Everyone knows it.
It's his superniche.
Don't steal just for the sake of stealing:
Lastly, it's important to remember not to steal your competitors' business away just for the fun of it. In fact, you may not even want to deal with some of the clients your competition has to handle on a daily basis.
Set goals to find and entice the right kinds of clients. Clients that will help you acheive your business goals.
Then steal away!
How do you get an edge on the competition?
So what do you do to steal away your competitors' business? How do you get an edge up on your competition. Share your thoughts with all of us by leaving a comment.