Table of Contents
This post may contain affiliate links. See our affiliate disclosure for more.
One of the most lucrative career paths is freelance WordPress development and design. With many businesses needing to shift operations online (one, due to pandemic, and two, for marketing possibilities), a well-coded and designed website is something company owners cannot say no to.
But here's the catch.
Being a freelance WordPress developer or designer comes with a series of challenges that you'd otherwise not have to encounter in a typical profession. Constantly enhancing your technical skills is one of them. And then, there's the need to be quite meticulous.
Do you know what would help? Freelance WordPress plugins.
Below, we've compiled a list of the most essential freelance WordPress plugins that every developer and designer simply cannot live without.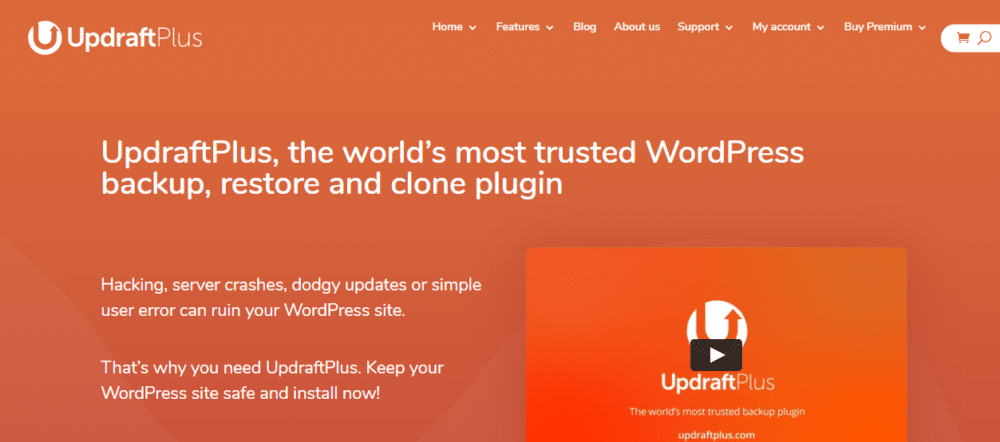 UpDraftPlus is considered to be the world's highest-ranking and most popular scheduled backup plugin. It has over three million active installs.
This freelance WordPress plugin enables you to simplify website backup and restoration. You can backup website data into cloud servers such as Amazon S3, Google Drive, Dropbox, and many more. You can also set a schedule so that you can automate your backups.
Features:
Remote Storage Options
Backup Scheduling
WordPress Network and Multisite
Restoring, Recovering, and Migrating
Reporting and Monitoring
UpDraft Vault Storage
Security
Pricing starts at $195 per year.

Every desktop owner has to install an antivirus program into their OS to protect it from data and privacy attacks. The same goes for website owners, or should we say the freelance developers who are tasked with maintaining them.
The Sucuri plugin is a security suite that protects websites from vile people and programs on the internet.
People consider it to be one of the most comprehensive security options for websites. For example, it patches website servers before the themes and other plugins are updated.
Sucuri also has a tracking functionality for every website activity. With that, developers will know immediately if issues and bugs arise. And they will be equipped with easy fixes when this happens.
Features
Malware Removal
Repair SEO Spam
Prevention from future attacks
Blocklist Status Removal
Website Firewall
Monitoring and Detection
Performance Boost
Pricing starts at $199.99

CSS Hero is one of the best freelance WordPress plugins that equips developers/designers with the capability to quickly and easily customize websites.
Why should you use this plugin? Coding is usually a complex and time-consuming process. But with CSS Hero, you can use an easy and intuitive point-and-click interface. You will also be able to see if a website design is compatible with all devices from a single computer.
Use CSS hero to advance the styling of  your WordPress theme of choice.
Features
Natively Responsive
Unsplash Integrations
Save Checkpoints
Safe and non-destructive editing
Live CSS Customization
Pricing starts at $19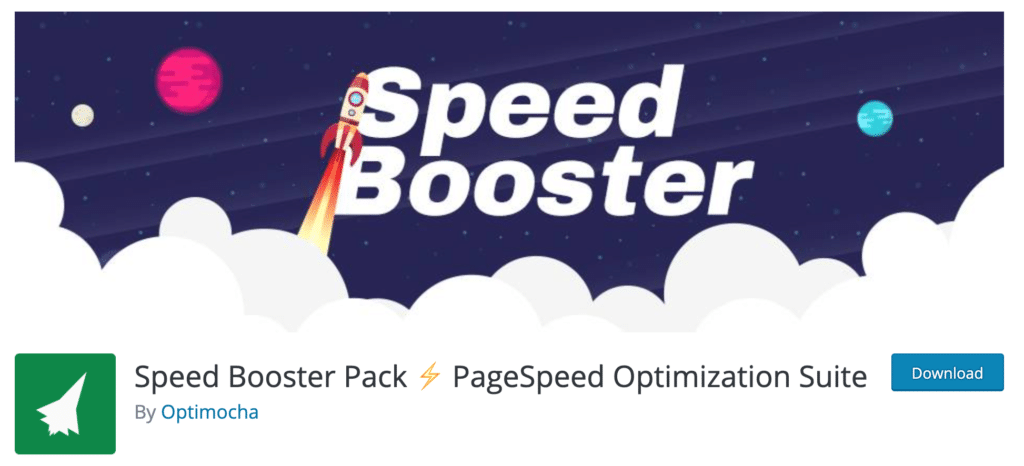 Visitors will be reluctant to hang around a website if the loading speed is too slow. And this is one of the main responsibilities of the web designer – to make sure that all website elements are light (yet high in resolution) to accommodate fast loading speed.
But if you still haven't obtained your desired loading speed, Speed Boost Pack will help you automatically remove blocking scripts, load assets asynchronously, optimize database calls, and minify scripts.
Features
Caching
Optimizing Google Fonts
Lazy Load
Custom Code Manager
Optimize Javascript
Optimize CSS
Preload Assets
Localize Google Analytics & Tag Manager
Enable CDN
Cloudflare Integration
Plugin-specific Optimizations
Dequeue Core Scripts/Styles
Declutter HEAD
Minify HTML
Enable Instant Page
Trim Query Strings
Disable Self Pingbacks
Optimize the Heartbeat API
Post Revision Limit
Change Autosave Interval
This freelance WordPress plugin is free to use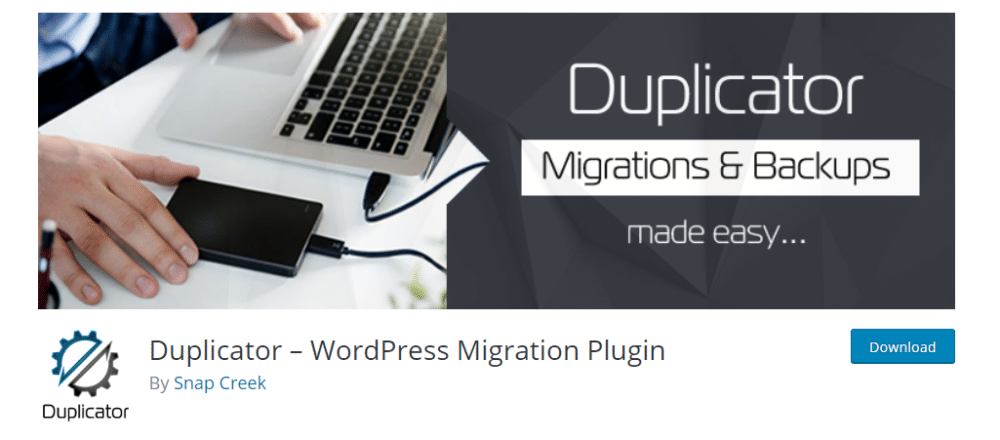 Setting up multiple WordPress sites can be a real chore. The Duplicator plugin is good to easily migrate, copy, and move a site.
It will create an archive of your existing WordPress database and files and then you will be able to unpack and install everything.
It is an excellent freelance WordPress plugin for people who want to save time or have little technical knowledge about website migrations and backups.
Most users find it hard to look for something that they don't like about this plugin. But it could benefit from adding an onboarding feature where the plugin will give recommendations on the best settings to apply instead of having users create a custom setting on their own.
Features
Transfer a WordPress site from one host to another
Duplicate a live site to a staging area
Complete WordPress migration without messy import/export SQL scripts
Move, migrate or clone a WordPress site between domains or hosts with zero downtime
Set a live site to development mode
WordPress site manual backup
Bundle up an entire WordPress site if you want to use it for reuse or migration
Pricing starts at $69
The Page Builder plugin lets you design a website most easily and comprehensively. It reduces the effort you have to make in pushing a website live.
Of course, as an experienced freelance web developer, coding isn't hard. But it surely takes up a lot of time. With Page Builder, you'll have the luxury of finishing up a website just by dragging and dropping elements. You'll only have to code if there is a need for it.
Want to know another thing this plugin is good for?
One-time clients.
You can code the website all by yourself but once you hand it over to the client, they may not have enough technical know-how to operate the site.
By using Page Builder, you can teach your client all the basics that they need to know.
Features
History Browser
Live Editing
Row and Widget Styles
No coding required
Compatible with almost every theme
Theme Enhancements
Enhanced Page Builder
Widgets Bundle Extras
Web Font Selector
WooCommerce Templates
Map Styles
Mirror Widgets
Parallax Sliders
Accordion
Block Animation
Yearly Subscription
You can use the free version for as long as you like. But if you want to take advantage of the full power of this plugin, you have the option to upgrade your subscription to premium. Refer below for the yearly rates.
Paid plan starts at $29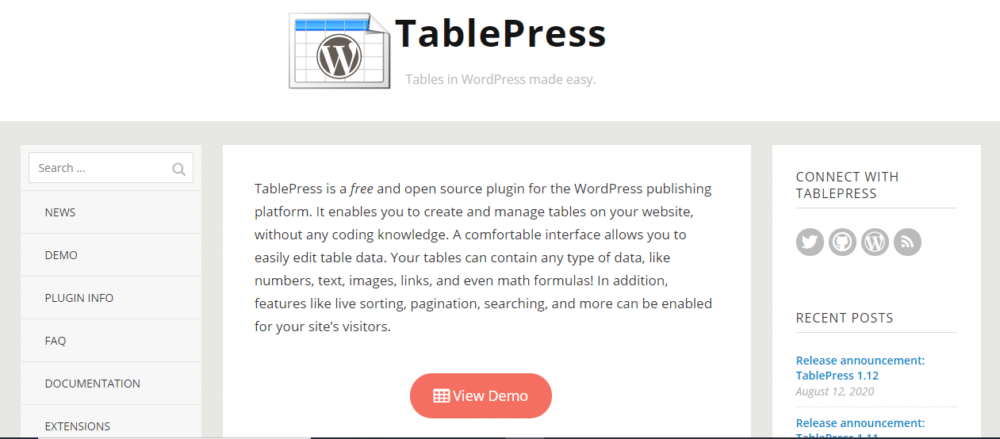 TablePress is a free and open-source freelance WordPress plugin that freelance web designers can use to create beautiful tables.
For instance, you had a client who needed a table to be done for their pricing page or a table for country performance comparison.
Sure, tables can easily be created when you create a WordPress post. But there are two problems:
The tables are too plain
The tables are unresponsive
Hence, they need you to create tables that are attractive to the eyes. And one that won't mess up the page when a reader visits the site on their phone.
With Table Press, you can say goodbye to coding and backtesting just to make the client happy.
Features
Embed tables using shortcode
Create and edit tables from the WordPress visual editor
The tables can include any content that you like including alternating row background colors, images, and link
Some themes can look fantastic on a desktop view but can look like a mess when viewed using other devices.
You'll need to do a bit of coding to fix this problem. Sometimes, it'll even be easier to create a premium theme from scratch.
WPTouch can make things more convenient and easy. When you activate this theme, a mobile-friendly version of your theme will be created hence eradicating most of the extra effort that would have been required.
Features
Support 23 different languages
Increases website speed
Better SEO
Seamless integration
Auto-save admin panel
Pricing starts at $79

Yoast SEO is a freelance WordPress plugin that will help you easily optimize your content. It has an SEO feature that gives you a skeleton of what you need to do to make your content SEO-friendly. For instance, it has a section where you can enter your main keyword.
At first, your SEO score could be in red or yellow color. If it is in red, it means that the content is optimized poorly and that you need to improve it based on the suggestions of Yoast SEO. if the color is in yellow, it means your SEO optimization is at a moderate level. The goal is to get the SEO score into a green color. To do that, you can refer to the recommendations of Yoast SEO.
This plugin also has a readability meter which tells you how reader-friendly your content is. The feature lets you know if your content is difficult to understand through red, yellow, and green readability scores.
A score in the color red means that the content is complex to understand. You will be encouraged to improve the score by following the suggestions. If the score is in the color yellow, it means that part of your content can still be improved. A score in the color green indicates that the content is good to go.
Features
Advanced XML Maps
Templates for Meta Description and Title
SEO scoring
Readability scoring
Faster loading time for the entire site
The plugin can be used for free but if you want to avail of its Premium plan, pricing will start at $89.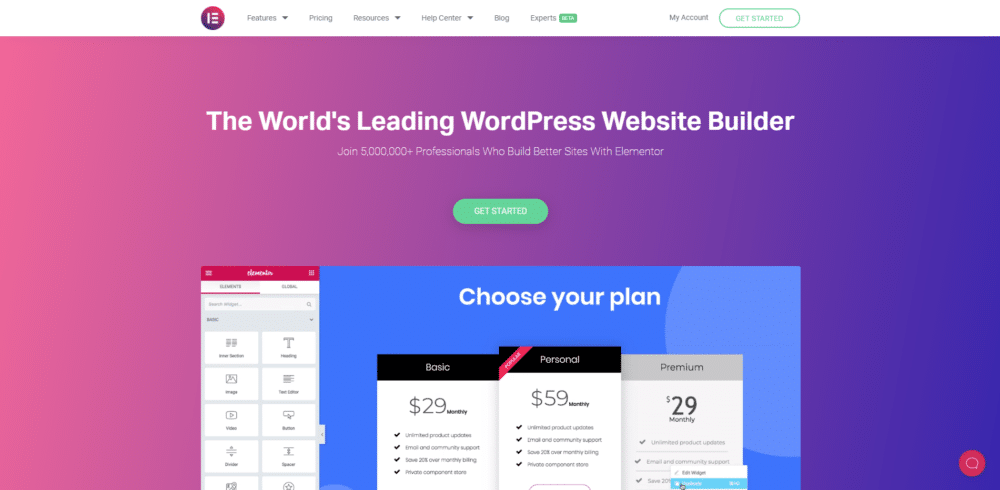 Elementor is a freelance WordPress plugin that lets you easily create and customize WordPress websites.
In its free version, you'll be able to take your pick on several free web design templates that you can simply customize to fit your branding. You can create a professional-looking website despite any lack of technical coding skills.
On the editor page, you can simply click on an active element and then directly type your desired copy and then click Update. If you need to add more elements to your website, you can immediately do so by dragging new elements from the menu into your work area.
It will also equip you with easy-to-use tools for creating WordPress themes, pop-ups, and eCommerce websites. You can install the plugin for free but if you want to take advantage of its entire features, you can switch to a paid plan which starts at $49 per year.
Features
Hundreds of pre-designed templates and blocks
Responsive live editor
Free widgets
Marketing automation and CRM integrations
Faster page load
Final Takeaway
Developing and designing a website used to be one of the most difficult and painstaking processes in the tech world. But thanks to WordPress, many professionals now have the luxury to automate, sometimes for a yearly rate. But if you're lucky, you could even get the plugins for free.
We hope our list helped you compile plugins that will make you a more effective and skilled freelance developer and designer.
Keep the conversation going...
Over 10,000 of us are having daily conversations over in our free Facebook group and we'd love to see you there. Join us!