Working for yourself, having flexible working hours, and not being restricted by office walls is driving the popularity of today's gig economy jobs.
A recent study reveals that 36% of the U.S. workforce are freelancers, which represents 57.3 million people, who contribute nearly $1.4 trillion to the economy on an annual basis.
63% of them also shared that they have decided on this work pattern by choice and not out of necessity.
This situation, where temporary and flexible jobs are more preferred and companies would rather higher a freelancer or independent contractor than employ someone on a permanent position forms the so-called gig economy.
💔 Falling out of love with your clients? Trade some of your worst clients for the best companies in the world with SolidGigs, our premium weekly freelance job list & course library. Love your business again. Learn more »
The term is coined after the word "gig" used mainly by millennials to denote part-time job options, side projects or hustles.
The growing popularity of gig economy jobs allows young and educated people to land upon a job that is both flexible and high-paying and they enjoy doing. Naturally, the top paying jobs are in the IT sector and require significant qualification and education along with the excellent remuneration. 
Our list of the top 10 gig economy jobs
1. Freelancing
Freelancing is perhaps one of the most famous gigs, and rising, and hence there are many options to find work, but you also need to mind the competition.
Depending on your skills and preference, there are a variety of jobs to apply for. Here are a few of the most common freelancing jobs:
Writer
Graphic designer
Web designer
Social media manager
If you're a writer and you have certain knowledge of foreign languages, you can even contact a language service provider who runs their own blog and offer them guest posts. Starting your own blog and promoting your services is also a common step in the field of freelance writing.
Choose your niche and never stop updating your skills in order to survive the competition.
Enter your email. Grow your business.
Submit your email below and join 45,000+ creatives who get our most helpful content via email every week. 100% free. Unsubscribe anytime. Privacy protected.
You can find a job as a freelancer by applying to the numerous job openings listed in Upwork and FlexJobs or sign up for SolidGigs and let them find the clients for you.
The ability to work as a freelancer from any part of the world is yet another asset that makes it one of the most attractive and (potentially) well-paid gig economy jobs currently.
2. Deep learning/artificial intelligence developer
Working in the field of deep learning can get you up to $115.06 per hour, which is great especially given the fact that there is a great demand for experts.
Deep learning is based on the notion of creating self-teaching systems that use voice and/or image recognition algorithms to decide which is the best option for the user. The system learns from this experience and uses the same approach for future predictions.
To qualify for the job, you need a Bachelor's or Master's Degree in Computer Science backed with experience and knowledge of Java and C++ proficiency.
One of the easiest ways to find a job opening is checking LinkedIn, where there are about 8,000 jobs currently posted.
The other option, especially in the field of telecommunication is browsing FlexJobs's list of offers. Gigster is yet another very useful site for gig economy jobs, especially for those who are interested in modern IT positions.
The position of a Deep Learning/Artificial Intelligence developer is one of the best gig economy jobs you can get as it is the highest paying of all and there is a great demand for experts. You may end up working for giants like Google or Netflix if you choose this option.
3. Ethical hacker
As an information systems security professional, you can make $66.63 per hour by checking for data breaches and identity thefts.
As an ethical hacker, your job is to crack encryptions, bypass firewalls, etc. in order to access sensitive information and then provide feedback on how this is to be prevented before actual hackers can make use of the loopholes.
You can complete training and take exams to become a Certified Ethical Hacker and then look for a job.
The best option for finding an open position is by browsing freelance job-offering sites such as Upwork, FlexJobs, and Gigster under the job title 'ethical hacker' or 'penetration tester'.
The job of an ethical hacker will continue gaining popularity as we start to value our personal data more and more.
Companies also realize how vulnerable they are and are looking for the best ways to protect their data and are ready to pay well to experts in the field.
It's a great way to make a decent living by enjoying what you do and being one of the hidden heroes for our society in the digital world.
4. Blockchain architect
Blockchain architecture allows users to connect with each other using peer-to-peer systems. The infrastructure is gaining popularity mainly in banking and Bitcoin or other cryptocurrency transactions, but has potential for other businesses as well.
If you want to work as a blockchain freelancer and make up to $87.05 per hour, you need to be proficient in C++, solidarity, Python, Java, and Ethereum along with strong programming background.
A lot of long-term gigs can be found on most of the job-offering sites and Toptal is yet another great site that can help you lend at an IT-related job.
Cryptocurrencies such as Bitcoin, Ethereum, and Monero will continue being popular and more and more business will start accepting payments under this format.
Hence, the popularity of the blockchain architect is going to grow along with the payment rate. It is a smart decision to start this job right now as the ratio between your job responsibilities and remuneration is quite favorable.
5. Robotics engineer
Having a Bachelor's degree in mechanical engineering along with proficiency in 3D modeling, CAD, eDrawing, Photoview 360, and the like will give you the opportunity to earn $77.46 per hour as a robotics engineer.
Your job will include creating the concept, design, and model of the mechanical elements in a robotic mechanism. Your field of work is quite broad in this case since many companies use such devices.
Checking LinkedIn for this gig economy job may land you working for names such as Apple or Toyota, or let you join the medical and surgical fields. 
You can also use 'mechanical design engineer' or 'robotics engineer' as search terms on sites like Upwork and FlexJobs and you will get a great variety of open listings.
Starting work as a robotics engineer will allow you to put your hands on the latest developments in various industries that are currently shaping our life. You can even be the architect of your own future, while earning a stable income.
6. Virtual and augmented reality developer
Virtual and augmented reality developers are currently required by industry leaders such as Facebook, Google, and Microsoft and there are many options for temporary gigs on the job sites with a payment of $50.18 per hour.
If you want to deal with this interactive world and create supreme user's experience, you need expertise in augmented reality algorithms, along with knowledge in C#, C, C++, 3D modeling and 3D scanning.
If you check the job positions at Indeed.com, you may end up working for companies such as Microsoft or Facebook, who are currently recruiting specialists in the field of VR and AR.
The other gig economy job sites such as Gigster or Upwork are also a great way for finding a job as VR/AR developer.
The position of VR/AR developer gives you the opportunity to work in various fields. More and more companies start adding these techniques to their marketing strategies in order to attract customers, and at present there is a niche for such experts both as freelancer and on permanent contracts.
If you are not into programming and code, the following five gig economy jobs are also an excellent option to position yourself well in today's economy.
7. Photographer
If photography is your hobby, then 2019 may be the right year to turn it into a profession. If you have a high-quality camera and love taking photos, you may become a freelance photographer and take pictures at social events, weddings or other celebrations.
You also have the option to sell your photos to sites such as Shutterstock, Bigstock or iStock and make quite a decent living. Once your name gains popularity, you can start charging higher prices and cherry pick your clients.
If you are looking for a freelance job as a photographer you can check Fiverr (or sites like them), which claims to be the biggest network for freelancers globally and offers jobs in all kind of fields including creative industries, while Behance.net is specifically for photographers, designers, illustrators, and other jobs in the creative field.
There is a great demand for quality photos to be included on company website blogs or marketing materials, so it is really a lucrative option for anyone with an eye for pictures.
8. Instagram marketer
Being a keen Instagrammer can turn out quite profitable in a gig economy environment. Many Instagram users sell products through their feeds and you can advertise those goods through your own photos against a fee.
To land this job, you need to be quite proactive. Being an influencer and having a lot of followers helps a lot in the case you want to connect with brands and promote your services.
Becoming a member of influencer networks like Influencer Bay and Tribe is a smart way to find a job in the field. Watch out as well for companies who are looking for Instagram marketers to help them out with their campaigns.
Social networks have become an integral part of both our private and business life and now are a lucrative source of gig economy jobs.
Becoming an Instagram marketer is not only trendy, but has the potential to be quite a profitable job once you gain experience — so do not postpone your decision any longer.
9. Chef
In the case you are trained as a chef, but do not fancy working in the same restaurant all the time, there are also other options for you.
Starting your own catering business is one of the gig economy jobs, but another interesting job is to be hired by people who need a chef for a particular event, special occasion or a more regular basis.
There are special sites, such as HireAChef, dedicated to promoting such job options, so simply log in and see which offer best applies to you.
Gourmet dining and healthy eating are becoming essential for the modern person, so now is a great time to start a freelance career in the culinary field, exploring the various niches that have been opened.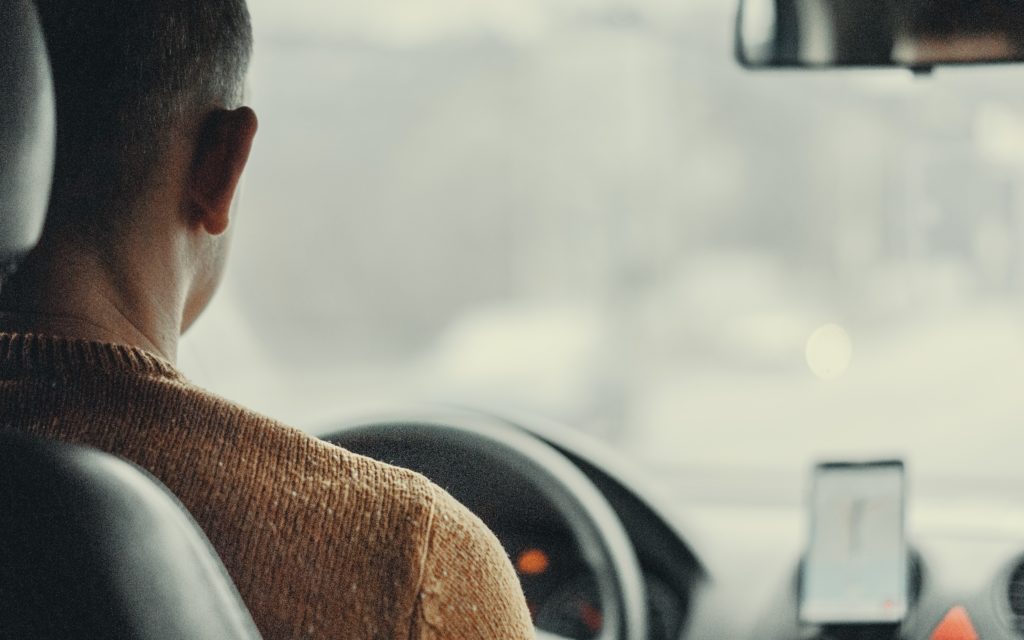 10. Driver
Driving is also quite a popular form of earning additional income with today's gig economy jobs. You can choose to join ridesharing services such as Uber, or become a delivery guy through one of their gig economy apps.
Both options depend on your free time and willingness to share your car either with people or goods. And, yes, having your own car is a must in this case.
Lyft and Uber are the best choice if you want to join the ride-sharing services. TaskRabbit is also a great site where you can find a job helping people with deliveries, moving boxes or other chores and tasks.
People are looking for more affordable ways to travel or move around and therefore the job of a driver will never die out. The demand for these gig economy jobs are only going to continue to rise.
More?
These are just 10 examples of gig economy jobs. You can also visit GigWorker for more ideas on getting started in the gig economy yourself.
As a whole, in the conditions of the gig economy, there is a job for people with various skills, education, and experience, who are willing to work on a flexible basis and generally enjoy what they are doing.
Keep the conversation going...
Over 5,000 of us are having daily conversations over in our free Facebook group and we'd love to see you there. Join us!