Table of Contents
This post may contain affiliate links. See our affiliate disclosure for more.
Working as a freelancer is a dream for many — but it can quickly become overwhelming as you juggle dozens of clients and deadlines while trying to keep up with business tasks like billing, taxes, marketing, and operations.
So, how do you keep your freelance business booming without getting crushed by repetitive manual tasks?
If you aren't already using freelance automation, it's time to start. Here's what you need to know.
What is freelance automation?
Freelance automation is the act of automating critical business tasks so you can spend more time focusing on revenue-generating tasks or finding clients without neglecting important business and lead-generation tasks.
For example, you could automate tracking monthly expenses so that tax time is easier or create an email drip campaign to automate onboarding a new client.
Benefits of freelance automation
Not sure if freelance automation is right for your freelance business? Automation is an extra pair of hands that can help you grow your business. Let's look at a few benefits you can expect by leveraging automation:
Save time: Spend less time on repetitive tasks so you can focus more time on the work that gets you excited.
Save money: Automation costs less than outsourcing, which helps keep overhead costs lower. That means more money to invest in training, new equipment, or whatever else you need to help your freelance business grow.
Reduce errors: Humans make mistakes — automation doesn't! Automation can reduce billing and reporting errors that can cost you thousands.
Improve business relationships: Automating tasks like onboarding, sending thank you messages, and following up improves client relationships without requiring more time out of your day.
What freelance tasks should you automate?
Automation isn't an all-or-nothing endeavor — you don't have to automate every single task and, honestly, you shouldn't. Over-automation can come across as disingenuous, even spammy. So, how do you decide which tasks to automate?
Start by tracking your time for a week to see where you spend the most time. Some tasks, like client work, obviously can't be automated. But you might be surprised to find that many business tasks can easily be automated.
Automate tasks that:
Must be completed regularly
Don't require complex decision-making
You don't like doing
Take up a large amount of time (or combine with similar tasks to take a long time!)
Require data entry or other repetitive tasks
For example, automate tasks such as tracking expenses, sending invoices to clients on a monthly billing plan, sending onboarding documents or contracts, and scheduling social media posts to build up your network.
Don't automate tasks that:
Require a personal touch, such as responding to a client's questions
Constantly change or need to be adjusted
You enjoy doing and don't take up much time
Keep in mind that the types of tasks you can automate (or should) automate can vary drastically based on the type of freelance business you have.
For example, an SEO consultant can likely automate monthly reporting, but that might not help a graphic designer. Most of the cover will focus on operational tasks — but remember there might be other tasks you can automate based on your industry.
Here are a few freelance business tasks you should consider automating:
Social Media Marketing: including posts on social media, following industry trends, and tracking analytics.
Email Marketing: Schedule drip email campaigns to nurture leads, send onboarding information, and follow up with leads that have gone cold.
Expense Tracking: Connect with your bank account to keep track of expenses throughout the year, so tax time is a breeze.
Billing: Use a time tracking tool to track how much time you spend on a project, assign it to a client, add reimbursable expenses, and even send late payment reminders.
Scheduling: Use an automatic meeting scheduling tool so clients can easily book a meeting when you are available.
6 Freelance Automation Tools to Try
Now that we've covered what types of tasks you should automate, let's look at how to actually make that happen. Don't worry, you won't have to do any coding yourself.
The automation field has exploded in recent years, and experts expect it to be worth more than 83 billion dollars in 2021.
Which means there are hundreds of tools you can use to automate tasks — but which ones should you use? Here are six tools you can use to automate and grow your business.
Hectic is a freelance business management tool that can help you save time, avoid errors, and reduce the stress of running a freelance business. If you want to work smarter and not harder, Hectic can help you save more time and keep track of your business dealings.
Use Hectic to:
Visualize deliverables and break to-dos out into sub-tasks.
Manage clients and projects.
Sends real-time updates and collaboration between you and your client.
Create drag-and-drop proposal building features.
Calculate lifetime earnings, check past notes, reference your contracts, time tracked, etc.
Draft legally-approved contracts.
Pricing: Free for up to one client, paid plans start at $11.99 per month.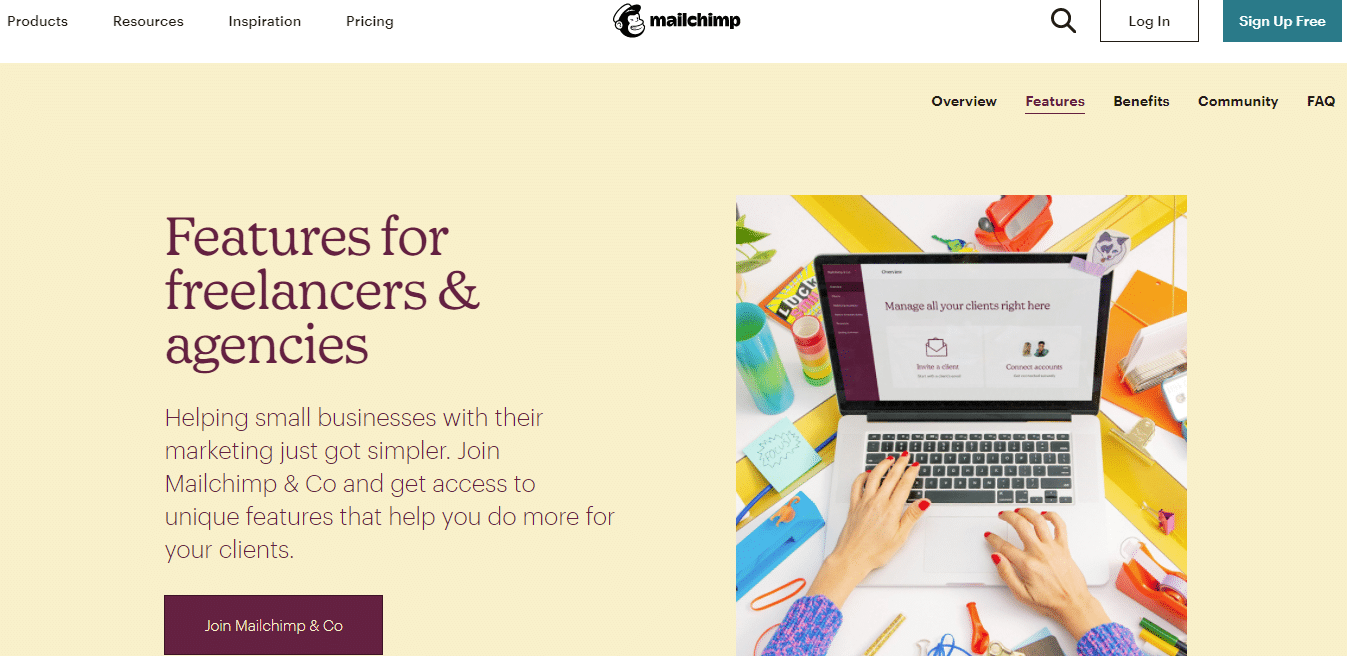 MailChimp is an integrated email marketing tool you can use to send emails, manage marketing flows, and much more. Originally just an email marketing tool, it can now help you manage all of your clients, build ads, and more.
Freelancers can use MailChimp to:
Automate email marketing campaigns

Build social media ads and manage your audience

Create and launch landing pages

Track clients with a CRM
Pricing: Starts at $14.99 per month.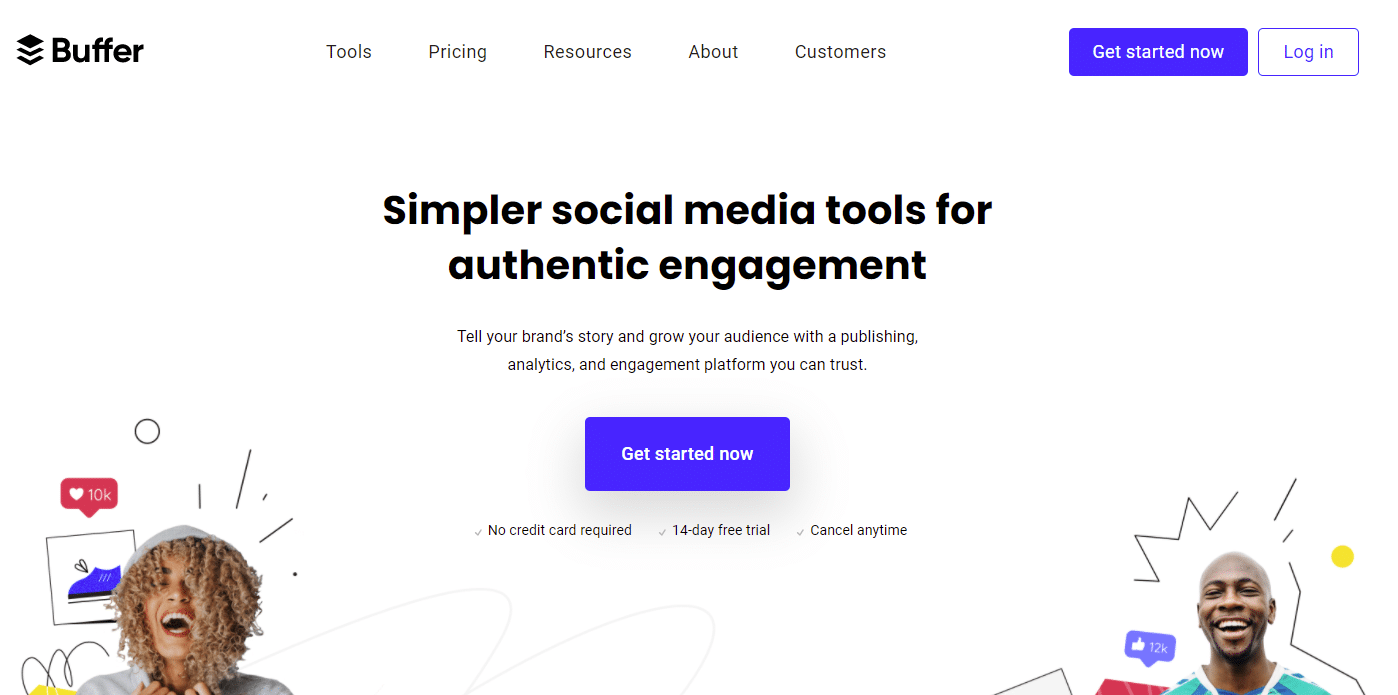 Buffer is a social media marketing automation tool. You can use it to schedule out social media posts, track customer engagement, and track your social media efforts. If you are struggling to build a network or stay engaged on social media, Buffer will be your new best friend.
Here are a few tasks you can automate using Buffer:
Schedule social media posts across multiple platforms

Collaborate with clients or even a virtual assistant to approve and publish social posts

Track analytics and reports to see how your social efforts are paying off

Automatically add comments and hashtags to social posts to drive engagement
Pricing: Free for up to three accounts and limited features; paid plans start at $15 a month.
Clarrow is a freelance business management tool that can help automate tasks related to expense tracking, billing, and time management. If managing your business is a hassle, Clarrow can help you save time and look more professional.
Use Clarrow to:
Automatically track expenses using AI to find and track business spending

Track your time and automatically add it to invoices

Build and send proposals, contracts, and invoices

Track client information, including contact info, invoices, and expenses
Pricing: Free for up to three clients, paid plans start at $9 per month.
Tired of the back and forth emails to schedule a meeting? Calendly might be the solution you've been looking for. It allows you to create specific types of meetings, ask questions, and set available hours. It also integrates with tons of freelancer tools you may already use, including Chrome, Salesforce, Zoom, and Stripe.
Use Calendly to:
Avoid back and forth emails to schedule a meeting (including asking time zones!)

Automatically ask new clients for information about their project

Allow clients to book and pay at the same time
Pricing: Free for one user, paid plans start at $8 per month.
IFTTT is a powerhouse for freelance automation. Unlike the other freelance automation tools on this list, IFTTT doesn't just cover one type of task — it lets you connect multiple programs and automate just about anything.
It uses applets to create "if this, then that" programs that allow you to automate marketing, research, and much more. The applets work as triggers so when one condition is met, the applet completes a task. And, since you can create your own applets, there is no limit to the ways you can use the tool.
For example, you can use IFTTT to automatically post to social media when you publish a new blog post, automatically share a new video to Facebook, or send Tweets on a specific topic to a Google Sheet.
Here's just a few ways you can use IFTTT to automate your freelance business:
Sync your Alexa to-do list with your reminders

Get an email when you miss a phone call

Get a morning reminder of all meetings for the day (or just your first one)

Import your Outlook Calendar to Google Cal

Save new photos you post on Instagram to Dropbox

Schedule emails in Gmail

Automatically log new Airtable records in a Google Sheet

Post daily reminders in Slack
These examples are just the tip of the iceberg — check out IFTT's Explore page and search for tools you use to find other applets you can use for automation.
Pricing: Free to turn on unlimited applets and create up to three custom applets. Paid plans (which you only need if you want to create your own applets!) start at $3.99 a month.
Use freelance automation to grow your business
Running a business is hard; but it doesn't have to be overwhelming. Track your tasks for a week or two and see where you spend the most time. Then look for ways to automate those tasks.
Just make sure you don't over automate — it can come across as impersonal rather than professional. Focus on tasks that don't require a personal touch and test your automations regularly to make sure they are working properly.
Keep the conversation going...
Over 10,000 of us are having daily conversations over in our free Facebook group and we'd love to see you there. Join us!