Table of Contents
This post may contain affiliate links. See our affiliate disclosure for more.
Freelancers these days have an almost unlimited list of apps and tools that claim to help run a business. So how do you know which ones are actually useful?
Obviously, you turn to the Millo team.
We're here with an exclusive Motil review to give you the scoop on this online scheduling app and offer some insights about what types of freelancers, solopreneurs, and creators can most benefit from this tool.
So what are we talking about here? Motil is an online business management suite (think website + scheduling + payments) that helps you start and scale your business. It is simple to set up and has the potential to grow your client base if you use it right.
There are a lot of different online scheduling apps there, and there are a lot of other tools for finding clients and selling freelance services. But the genius of Motil is that it sits right in the middle—it's more than just a calendar and it isn't a highly competitive marketplace that takes a cut of all of your earnings.
As one Motil reviewer on the App Store put it, "This app provides less stress and more payback."
Review of Motil features
Motil is a business management suite that runs almost entirely from a smartphone. Both Apple and Android versions are available. Although it is only currently available in the United States, there are two language options: English and Spanish.
No Motil review is complete without listing out the features, so let's talk about what is included:
Online web presence and fully customizable scheduling microsite
Calendar management and syncing
Scheduling and client booking
Commission-free instant payments / payouts
Invoicing and deposits
Customer engagement tool
Sharing and referral optimization
Native apps on iOS & Android, with Web App for desktop
When you first log in, you'll set up your account with a few details – just your name and email to start. You can also upload images to customize and brand your profile however you like.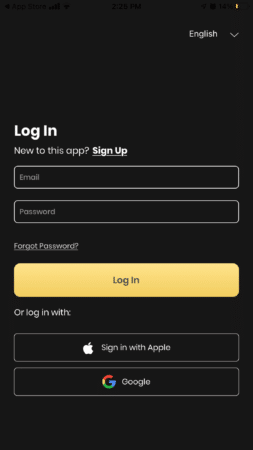 Next, you get to come up with what Motil calls a "professional one-liner," which is your slogan or a quick description. You can also add more information, like a bio or "About Us" kind of section.
Your scheduling microsite can also be spruced up by adding images to the Gallery, or customizing your banner image to fit your brand's visual identity.
To optimize the online scheduling tool, add your location, and how far you are willing to travel. Be sure to include social media links to help you get more exposure.
Then set up your business hours. The schedule defaults to a 9-5, Monday-Friday model, but it is simple to change it up in whatever works for you. This makes Motil a great online scheduling app for freelancers or those working on side businesses, because you can block out chunks of time where you are not available, whether that is because of your day job, family time or just because you need a break. You can use weekends, evening hours, change up time zones, or another system that makes sense.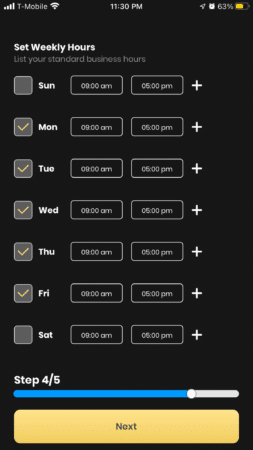 Finally, you create services that clients can sign up for. You set your rate, a description and the duration of the appointment. With a paid plan, you can set up as many different types of services as you want, and schedule an unlimited number of client appointments.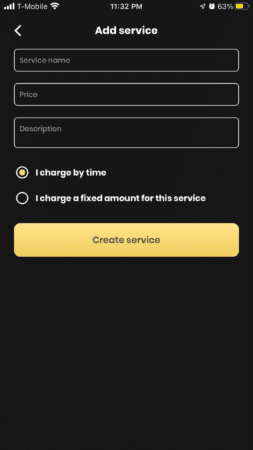 Once you are set up, you can schedule appointments two ways:
1. Send an invite directly to a client's phone number. They will then be prompted to download the customer app, set up an account and schedule through the app.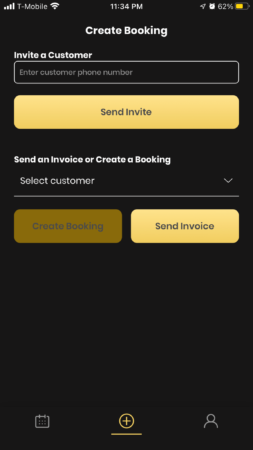 2. Send your personal link. This way, the client does not have to download anything, although they still need to set up a free Client account. Then they can simply choose a service, select a time that works for them and the meeting or service is set up.
You can use the tools within Motil to invite clients to your calendar page, create bookings manually or send invoices when the service is completed.
Within the online scheduling app, you can see:
Upcoming bookings
Your appointment history
Invoices
Your weekly and monthly balance
Plus you are able to edit your profile and services anytime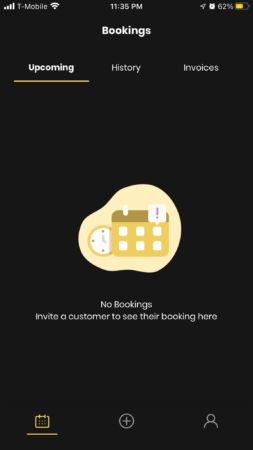 To accept payment, your account can be linked to Stripe, or you can accept credit cards and ACH payments. You can of course also accept payments in person from clients—cash or otherwise—and still log/view that inside of Motil.
You can use Motil as a basic webpage for your business brand, complete with custom images and social media links, or as a supplement to your main website. Some Motil users even embed their scheduling microsite into an existing overarching homepage for their business.
Ok, let's cut to the chase. How much does the online scheduling tool Motil cost? There are three options available.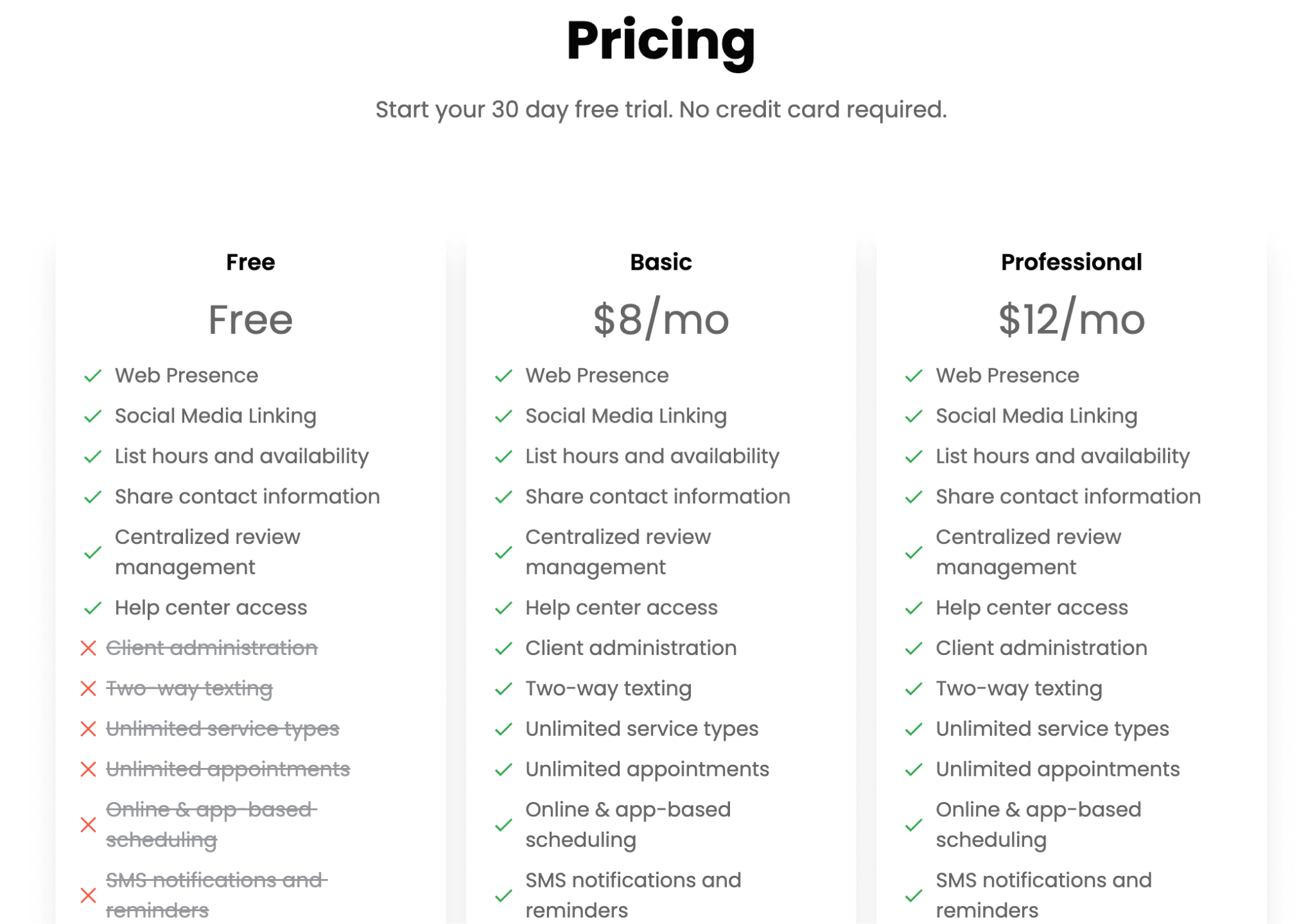 First, there is a basic free tier that will allow you to show your hours and availability, but you can't use it as an actual scheduling tool. So, in order for the app to work for your freelance business, you will probably need to use one of the paid options.
There is, however, a free trial you can take advantage of to test out the paid features.
After that, the basic tier is only $8/month, and offers most of the features you need to start a side business.
The professional tier costs $12/month, and – once launched in the next month or two – has add-ons like customer subscriptions, team scheduling and video appointments.
Who Motil is Best For
Like most online scheduling apps, Motil is not for everyone.
The freelancers who will get the most out of Motil are service-based businesses, like coaches, tutors, tech support, photographers, dog walkers, consultants, etc.
Product-based businesses that charge a per project rate can also make use of Motil. For example, if you design logos and always charge the same amount, you could use Motil as a scheduling base to get to know a client and find out what they are looking for, then bill them when the project is completed. Just keep in mind that there's not a lot of wiggle room once the project is scheduled. For example, there's no way to add on costs for scope creep.
You also need a few clients already. Unlike a freelance marketplace, Motil isn't offering a highly trafficked platform to pull jobs from. You are responsible for marketing your site and generating bookings through whatever channels work for you. Social media, Google ads, SEO, or using an existing email list are all great ways to leverage your new Motil account.
Pros and Cons of Motil
Here's the TLDR version of this Motil review:
Pros:
Motil is an online scheduling app that you pay for on a monthly basis with no ongoing contract. If it's not working for you, you can quit anytime.
There are no commissions or percentages taken off for billing within the software, although Stripe charges a small fee for business transactions.
Motil is incredibly easy to set up and use.
You can customize the screen to suit your brand.
The hours and services can be tailored to your business, even if you work at unconventional times.
It's a low price point, so you can try it without a lot of risk, and it won't add much to your operating costs.
The landing page helps you look incredibly professional to your clients.
Everything is managed from a single app or webpage, so you stay organized.
Motil will generate tax information for you––one of the biggest headaches of being self-employed.
Cons:
Although you can upload images to brand your site, the design is not very flexible. What you see is what you get.
In my trial of Motil (provided for purposes of this review), the app signed me out of my account every time. This was a little frustrating and seemed needless.
Stripe is the only vendor option. So far, Motil cannot be integrated with Paypal, Venmo, ApplePay, or other payment options.
It seems a little clunky that clients need an account to schedule an appointment. As most freelancers know, if you make it difficult for people to purchase a service, they will often just decide not to do it after all.
You need your own client list to make the best use of Motil.
Check out Motil for yourself
Motil is an online scheduling tool created just for freelancers and side hustlers. It really does only take a few minutes to set up and experiment with, and it has the capability to change the way you do business.
With a few clicks, you can have a professional calendar system at your fingertips, and Motil tracks everything from the first meeting to the final payment.
Freelancers who provide a finished product (writers, designers, artists, etc.) may not find the scheduling and payment feature worth the monthly cost. However, service-based freelancers who regularly book client appointments will find that Motil makes the process smoother than ever, both for you and the client.
Check out Motil with a 30 day free trial (no cc required, cancel anytime) and get up and running in five minutes or less.
When you signup, feel free to use code MILLOVIP when you're entering your name/email/phone number for an extra-special Millo-exclusive substantial discount on Motil once your trial has elapsed!
Keep the conversation going...
Over 10,000 of us are having daily conversations over in our free Facebook group and we'd love to see you there. Join us!