Table of Contents
This post may contain affiliate links. See our affiliate disclosure for more.
This Moxie vs Dubsado comparison guide is something that every freelancer, solopreneur, and business owner could benefit from. Why is that?
Whether you are at the beginning stages of your freelance career or are already fully immersed in running your own business, knowing what options you have to help make your life easier is always helpful.
Those who are wanting to transition into full time freelancing or start their own business don't always realize how many moving parts there are to keep their hypothetical train on its track. The pros to being your own boss are endless, but there are some cons that need to be considered as well.
Luckily, many of those cons can be addressed with a little help. Help from tools. This is where our Moxie vs Dubsado matchup comes in, because both are full suites of tools made for running a business.
Moxie and Dubsado are very strong options for freelancers and small business owners, but let's break down the key differences and features of both. Moxie vs Dubsado…here we go!
Let's start this Moxie vs Dubsado matchup with learning more about Moxie. The first thing that you need to know is that Moxie is completely focused on helping freelancers.
They actually built their platform specifically for freelancers themselves. They're truly striving to break down all barriers for freelancers and create a product for them. Plus, they have an Academy, a Podcast and more resources to fully help freelancers succeed.
Moxie's mission is, "To empower every entrepreneurial mind to turn passion into success."
Features
Moxie strives to be everything a freelancer needs all in one place. With their 10 key product capabilities, Moxie is making freelancers' lives less hectic 🙂
Let's take a look at these features so you can find out how they can help you.
Client Management
Without clients, you have no work. Retaining clients and keeping them happy leads to more work. More work leads to growing your business. In order to make sure to stay on this positive trajectory, managing your clients is key. In the client dashboard, you can see a full overview of what projects you have going on, their invoices, time tracked, signed proposals, and more.
Good client relationships are at the core of a successful business whether freelance or in a traditional sense. Having a tool to help with client management is worth it!
Project Management
Every project is unique with a lot of moving parts. As a freelancer, doing the actual work that you love is not the only thing that needs your attention. You must be able to manage the entire process from start to finish, from proposal to payment. You can streamline your process and stay on top of each task with Moxie. Switch from list-style to kanban for your own preference.
Accounting
Having all of your tools in one place helps create an interactive cohesion that you can't get otherwise. Accounting linked with your time tracking and invoicing system is a no brainer if you are looking to be as efficient as possible. Organize your expenses, attach receipts, or even clip an expense to a client invoice so you get reimbursed.
Finally, link up your bank account with Plaid and you can get real-time updates on transactions to keep up with your finances.
Proposals & Contracts
One of the cons that may not cross the mind of those thinking about going freelance full time is proposals and contracts. Creating individual proposals and contracts from scratch each time would take hours. With the help of Moxie, you can cut your time and still create professional and legal documents.
Their drag-and-drop proposal builder helps you save time and create aesthetically pleasing proposals. Also, because Moxie is made for freelancers, they've included optional legal statements to use in their legally-vetted contracts to help cover yourself.
Calendar
No need to worry about a chaotic calendar. This tool has an option that allow you to filter between clients, deadlines, project status, and more.
You can even integrate your Google Calendar to keep everything connected and in one place. This way, you'll never double book an appointment again, and be able to see all of your deadlines and statuses to keep doing great work.
Invoices
As a freelancer, if you want to get paid you have to send an invoice. Invoicing is unavoidable, but with Moxie, you don't have to dedicate so much time to creating, sending, and chasing invoices. With Moxie's other built-in features, such as time tracking, you can send and receive payment with just a few clicks in their professional looking templates (plus your own branding).
Time Tracking
Tracking your time is key to getting paid when you are working on an hourly basis. Tracking your time is also something that easily can be forgotten and in turn you can lose out on getting paid accordingly.
Moxie makes time tracking easy to make sure you don't miss a minute with a sticky sidebar that allows you to start and stop your time. Wondering where you are spending your time the most? Moxie has insights to help you optimize.
Collaborators
Collaborators allow you to create your own team. No need for messy email threads that get lost in the shuffle. Your team will have a joint workspace allowing transparent communication and easy access to each other when needed. Plus, check out your teams time tracking on projects to ensure your deliverables are on track.
Meeting Scheduler
Unfortunately, just starting out, we can't all have personal assistants or receptionists, but that doesn't mean we can't get some help in this area.
This feature allows you to easily share your availability and set up meetings with just a click. You can even customize the process along the way to add your personal touch. Gain settings like reminders, block off time, and Zoom integration.
Pricing
We know that a huge factor in this Moxie vs Dubsado matchup is pricing. Moxie has two plan options to choose from. Moxie's Pro plan includes everything you need to get started. Let's take a look at each below.
| | | |
| --- | --- | --- |
| Pro | Pro | Teams |
| $16/mo | $16/mo | $26/mo |
| Unlimited Clients | Unlimited Clients | Everything in Pro, plus: |
| Client Relationship Management | Client portals | 5 team members |
| Project Management | Custom domain & emails | Unlimited project collaborators |
| Invoices & Subscriptions | Meeting scheduler | Even more amazing support |
| Accept online payments | Sales pipeline | |
| Proposals & Contracts | Collaborators | |
| Expenses & Accounting | Automated expense tracking | |
| Forms | | |
| Time tracking | | |
| Calendar | | |
| iOS & Android apps | | |
Moxie Pros & Cons
 A definite pro of Moxie is their dedication and focus on the freelance community. Their product and intentions are clear that they are wanting to help freelancers succeed in their businesses.
Moxie's pricing is a no-brainer when it comes to another pro — if you were to price out each feature (time tracking, scheduler, etc.) and what it costs elsewhere, you're getting it all for FREE.
On the contrary, Moxie is great for freelancers but might be easily outgrown as your business gets bigger and harder to manage.
The time has come to take a better look at the other side of the Moxie vs Dubsado matchup. Unlike Moxie, Dubsado was not built with freelancing at the forefront. Dubsado is focused on being an all encompassing business management solution for everyone.
Let's take a look at their lineup of tools.
Features
Forms & Templates
Save time by choosing from pre-made forms and templates or create your own with customization. Dubsado has everything from proposals & questionnaires to contracts & lead captures. Everything you need in one place, streamlined to keep your processes flowing.
Invoicing & Reporting
Dubsado allows for you to link to your payment processor without any additional fees. An added feature that is nice to have is the ability to send automatic overdue reminders. No need to chase payments with Dubsado, they do it for you.
Additionally, Dubsado has the option to setup installment payments for your client, with custom due dates, or setup subscription or recurring invoices as well.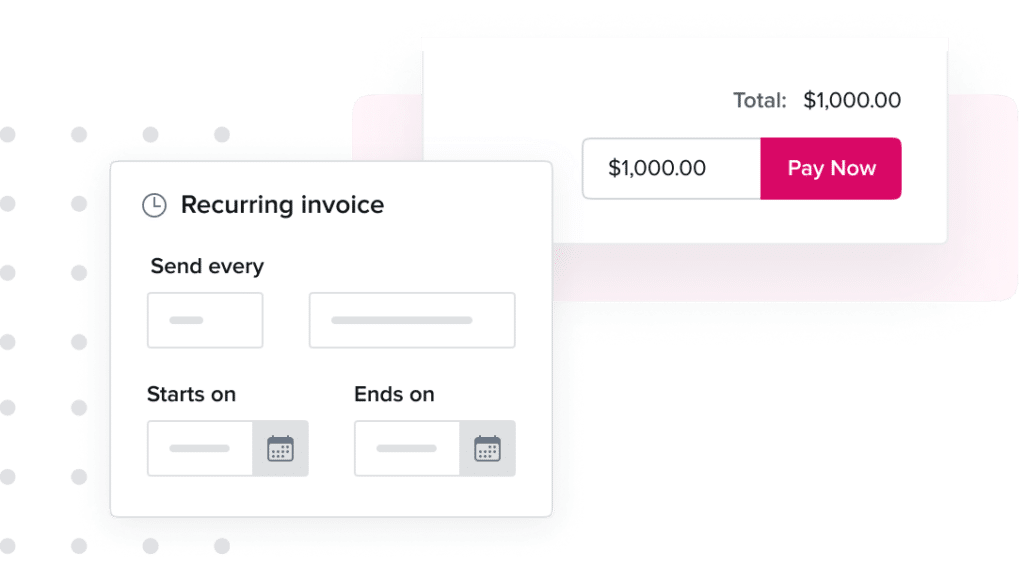 The advanced reporting in Dubsado helps you view your chart of accounts, financial reports to view your profit breakdown, and track financial goals month-to-month or annually.
Automation
Streamline your days with automated workflow. There are many automations you can set up to focus your time elsewhere. Automate your emails, invoices, task reminders, and much more. Once you get busy, you realize how powerful Automations are in helping you in your day-to-day tasks.
Project & Client Management
Dubsado isn't just a benefit for you, but for your clients as well. One of the many features is a client portal. Here you can organize all your emails, forms, and more all in one easy to access place for your clients.
Manage your projects with the time tracking ability as well as by utilizing task boards, conversations and project tags. Stay organized and never lose track of your deadlines and tasks again.
Scheduling
In the Moxie vs Dubsado battle, both have a similar scheduling feature. No need to go back and forth trying when clients can see your availability and get on your schedule directly on your website or through a shared link. It couldn't get easier.
Pricing
The pricing options in Moxie vs Dubsado are quite different. Dubsado only offers two plans, but does allow you to pay annually or monthly.
| | |
| --- | --- |
| Starter | Premier |
| $20/month | $40/month |
| Unlimited Projects & Clients | Everything in Starter, plus: |
| Invoicing & Payment plans | Scheduling |
| Form & Email templates | Automated workflows |
| | Public proposals |
| | Multiple lead captures at once |
| | Zapier integration |
Dubsado pros & cons
A big pro to Dubsado is its flexibility of use by multiple business types and industries
Dubsado plans include up to 4 users, allowing you to grow without spending
A con to Dubsado would be the pricing — beginners might not be enthused about $20/month
Dubsado also appeals to more advanced users, rather than beginners
Moxie vs Dubsado: What's the best choice for you?
Now that you have seen the Moxie vs Dubsado head to head matchup, it's time for you to pick what's best for you.
It's no easy decision, as both have very strong cases to make.
Moxie is tailor-made for freelancers; Dubsado is made for all businesses (not just starting out).
Feature-wise, we feel both Moxie and Dubsado have everything you need to successfully and easily run a business. However, the key difference comes in their pricing plans. Moxie aims to include 95%+ of their offerings in the Pro plan, and Dubsado really lacks features in their Starter plan at $20/month.
If you're just starting out, we think trying out Moxie is a no-brainer in terms of features offered and cost (free). Plus, the small jump to the middle tier at $11.99/month for ALL features is still cheaper than Dubsado's entry plan.
If you've been in the game a few years, and don't mind the investment, Dubsado can be great for businesses with small teams and many clients to manage.
Remember that these tools are meant to help. First decide what tools would be the most beneficial and apply to your business processes and go from there.
Keep the conversation going...
Over 10,000 of us are having daily conversations over in our free Facebook group and we'd love to see you there. Join us!