This post may contain affiliate links. See our affiliate disclosure for more.
Denise Love spent over a decade toiling away in kitchens and bathrooms. Not scrubbing them, but designing them.
"Working in the kitchen and bath industry was really stressful," says Denise. "But I wanted to use my interior design degree."
But there was a bright spot in Denise's life: her love of photography.
Miserable with the long hours and high stress of her day job, she decided to turn her passion into an income.
Today, Denise creates beautiful digital textures, frames, and screens for people who want to take their photos to the next level. She makes a great income working for herself doing what she loves and inspiring others to create great art.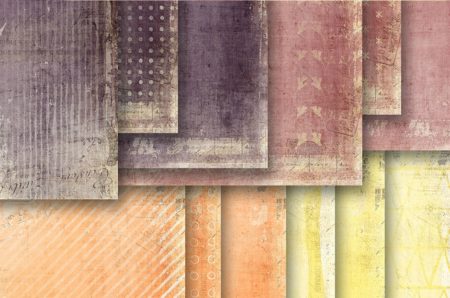 The start of something awesome
Without a formal photography education, Denise spent every free moment becoming the best photographer she could be.
"Even though I worked crazy hours, I spent many long nights, weekends, and even my lunch hour learning about what it takes to be good in business," Denise says.
"I also went to meetups and shot photos every week. I intended to become a portrait photographer," she continued.
Making the leap from full-time to freelance
A personal crisis made it easy for Denise to transition from full-time to freelance. Her mother became ill and she moved out of the state to take care of her.
"I shut up my house in Georgia, and moved in with my mother and stepdad in Tennessee," she explains.
"I had already been in business for myself for a year, and I figured that I would find a way to make it work."
She took care of her mother and stepdad while building her business on the side.  That's when she discovered Design Cuts.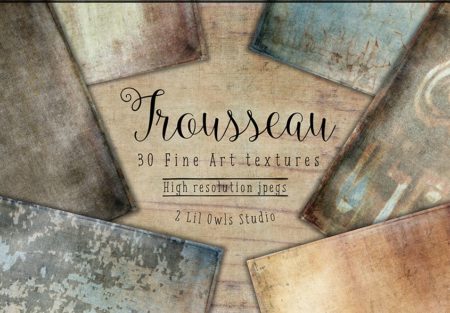 A beautiful partnership
"I started selling with Design Cuts around the time they were just getting started," says Denise. "[Design Cuts Founder] Tom was very generous in helping me get my business to the next level."
She credits Tom with pushing her to improve her product offerings, as well as making changes to her website to maintain a professional appearance.
"I didn't know anything about WordPress or creating a website when I started," Denise admits. "My first website was so unprofessional I'm surprised anyone even bought anything from me! Most of the changes I've made on my website are a direct result of the advice I got from Tom."
From portraits to photography tools
Denise never became a portrait photographer. Today her income is 100% passive. She makes her money from selling digital products like frames, screens, masks, and textures exclusively on the Design Cuts marketplace and her own website under her company name 2 Lil Owls.
"I wanted to be a portrait photographer, but I discovered I don't like shooting people," said Denise.
[Tweet "Video is a great medium to teach others how to be an artist. #photography"]
Her current product, The Totally Hand-Crafted Texture Toolbox, also includes video tutorials detailing how Denise makes a texture from start to finish. She is starting to move into teaching everyone how to be an artist. She finds video a great medium to do that.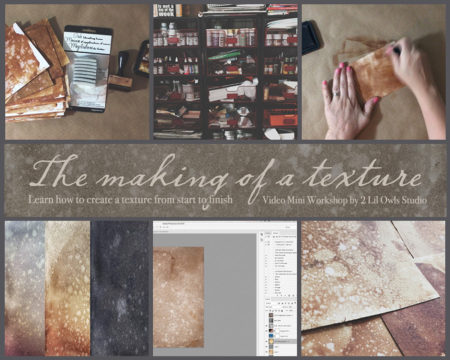 Advice for new freelancers
Even though Denise was nervous about leaving her job, she's glad she did. She loves what she does and it shows in her work.
[Tweet "Build your email list and use it. Send emails to make sales! #freelance "]
As we finished our conversation, she threw in what she says is the most important advice for new freelancers: "Build your email list and use it. Every week I send an email, I make at least one sale. The weeks I don't send emails, I might not make any!"
Check out Denise's amazing products, and see how she's making a living making graphics she loves.

What do you like about selling on digital marketplaces? We'd love to hear about it in the comments!
Keep the conversation going...
Over 10,000 of us are having daily conversations over in our free Facebook group and we'd love to see you there. Join us!