How to build the best portfolio website for showcasing your work
When it comes to showing your portfolio website, you may have panicky flashbacks of your fourth-grade teacher staring intently at your blank paper as you're admonished to "show your work!"
But all these years later, showing your work is a necessity for a variety of industries, especially for those who make their living online.
From tech and development to design and arts, and even planning and strategy, being able to show the unique contributions you made to the success of a project is paramount to not only demonstrate your expertise, but also continue to attract new clients and more projects.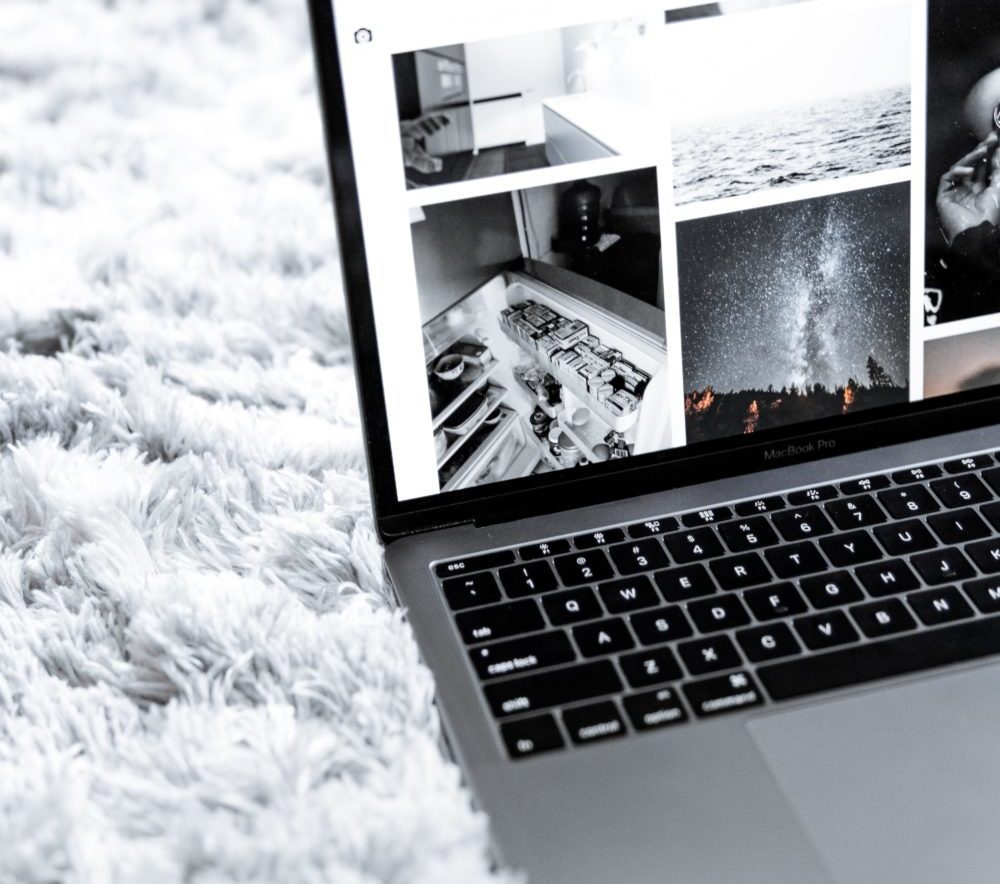 So with that in mind, how do you go about creating a portfolio website that not only gets attention but grows your business?
Keep reading, because we have everything you need to know in order to not just create a portfolio website but create one that works tirelessly to bring you more customers.
What is a portfolio website?
Simply put, a portfolio website is one where you show examples of your work. It's designed to stand as a testament to your skills, abilities and talents in a way that prospective employers or clients can easily see where your strengths lie.
But the best website portfolios do more than just showcase a buffet of screenshots. They demonstrate the specific work that you did (even if you were involved from start to finish on the project).
Psst...
Can a text message help you reach $100K as a freelancer?
Find out here...
Being able to show a live version of the portfolio website, but also include the specifics of challenges you overcame or complex issues you worked on, gives prospects a lot more information about your skill-set than a smattering of screenshots.
Who should have a portfolio website?
Oftentimes, people mistakenly think that only artists, web designers and developers should bother with a portfolio website.
But many different types of professionals can still benefit immensely from a great portfolio, including copywriters, audio and video specialists, and even HR professionals and corporate event planners.
For example, as a copywriter, you can illustrate the effect that your copy had on a floundering sales page. As an HR professional, you can show how recruiting the right talent led to a certain percentage increase in company productivity and employee morale.
Audio and video specialists can showcase their skills by identifying the problem that their work helped solve, and the detail that went into making sure the recording/shooting went perfectly.
How to create your own awesome portfolio website
So what should actually go into creating a portfolio website?
We've got you covered! Below we highlight the most important elements of an awesome portfolio website, whether you're a web designer, professional developer or in nearly any other field:
Portfolio website must-haves
The following points are considered must-haves in developing any serious portfolio website, no matter what industry you're in.
Great copy
Even if you're not a copywriter, having compelling, accurate copy is important in presenting a great first impression. The last thing you want is a stunning portfolio with poor grammar or bland copy.
Be as invested in, and excited about the work you've done, and be proud of your accomplishments, whether it's building a brand, building an app, or anything in between.
Great copy is compelling, engaging and makes your work truly shine in a way that a simple screenshot alone cannot.
The description on your portfolio website should include, wherever possible not only what you did, but what the end result was for the client.
How did your contribution improve their bottom line, productivity or other aspects of their business? That's what your copy should delve into and illuminate for your prospects.
Your work!
With every project, there's a process that went into making the end result. While you can easily feel proud of showing off the final work, many clients understandably want to know how you arrived at the result.
This may seem like the nitty-gritty, "nose-to-the-digital-grindstone" work that may appear boring and uninteresting to you, but showing the process that went into the final result shows so much more than artistic, design or development skills.
It shows, for example, that you understand digital strategy.
It can demonstrate that you grasp the fundamentals of color theory, typography, or even the complexity of various programming languages in order to create the end result that the client is looking for.
There's nothing more annoying than a portfolio website that does a great job of seamlessly showing your work, but gives users no inclination of how to navigate the portfolio.
Be generous with your creativity, of course, but also keep in mind that best practices still apply here — consistent, easy-to-understand navigation that walks the user step-by-step through your work is a much better option than forcing them to guess.
Contact information
Sometimes, designers will create incredible portfolios, but will invest so much time in ensuring their portfolio website is flawless that they forget to include how prospects can reach them if they'd like to know more!
Don't forget to include your contact information, including social media details, as some people might be reluctant to call or email, but they'll definitely follow you on Facebook or Instagram to see more of your work!
Appealing design
Just like with compelling copy, you'll want to ensure that your portfolio website features an attractive and appealing design. The last thing you want is a stale-looking portfolio website that hasn't been updated in months, so take the time to craft an appealing design.
Not much of a designer? No problem. There are plenty of beautiful WordPress themes with a
focus on portfolio design that can give you a good starting point.
High-quality images
This might also seem like an obvious thing to include on a portfolio website, but you may be surprised at how few actually take advantage of today's more high-resolution displays to make sure their images are high quality as well.
Of course, there's a balancing act to keep in mind with regard to load times, but portfolios are the one place where it's acceptable to splurge a bit on image quality and really show off your work!
Client testimonials
You've probably seen countless portfolio websites where the aforementioned clients have positively glowing reviews of the work you've done.
But the secrets of the best portfolios are that the designers/developers/artists asked for those testimonials.
Specifically, they likely asked things such as, "What do you enjoy most about working with me? How have I helped you achieve your business goals?" Rather than, "Hey, can you give me a testimonial?"
Client recommendations on your portfolio website may seem like a no-brainer, but you'd be surprised how many portfolios neglect these crucial pieces, that act like "icing on the cake" of convincing a prospect that you truly do walk the walk.
Call to action
If client recommendations are the icing on the cake of portfolio websites, the call-to-action is the cherry on top.
Although your portfolio should give them every reason to contact you, including a button or a link after each portfolio listing, encouraging them to contact you for a free consultation, or to learn more, is often what gives them the impetus to actually take the next step and reach out.
The top 5 portfolio website builders on the web
Of course, just telling you what goes into a portfolio website doesn't actually make a portfolio website happen. If you're not a web designer or developer, you may need a little help.
Fortunately, we've reviewed the top five website builders to help you create a portfolio website quickly and easily.
1. Wix
More than just a portfolio builder, Wix is a full-fledged website builder with over 400 templates, 40 of which are centered around design, and over a dozen of those are dedicated to portfolios. Great support and drag-and-drop simplicity make using Wix a top choice.
2. SquareSpace
Like Wix, SquareSpace presents its many templates in a way that's attractive, mobile-optimized and search-engine ready. A favorite choice of artists, designers and photographers alike for its slick, stylish interface.
3. Fabrik.io
Fabrik.io is designed to appeal to artists, filmmakers, designers and models. It offers a limited number of templates, but they're fully customizable, so that all you have to do is concentrate on showing off your best work! Several excellent themes to choose from.
4. Format
Format.com bills itself as a portfolio builder, but it also grows with you, so if you want to take your portfolio to the next level and add things like marketing, a blog and client proofing area, Format lets you do it. It's truly a platform that grows with you, and it's easy to use.
5. Pixpa
Pixpa is designed for artists, creatives and photographers, and also includes features like a client proofing area, blog and gallery. It features excellent search engine optimization options to get your work found in Google and other search engines quickly and easily.
Before you go jumping into building your portfolio website, however, one very important thing you'll need is website hosting. Without hosting, your portfolio website won't exist online.
Some builders will offer their own hosting, but you can shop around for your own. To get you started, here's our top picks for hosting your website: Bluehost, Flywheel, WP Engine and Dreamhost.
3 Things to keep off of your portfolio website
We've talked a lot about what belongs on a portfolio website, but is there anything that really shouldn't be there? Yes! Here's what to skip when building your portfolio website:
1. Don't use your portfolio website as an archive of everything you've ever created
You don't want to just dump all of your work into your portfolio. Instead, showcase work that you'd like to do more of.
It doesn't necessarily have to read like a resume, but should definitely showcase the very best of what you're capable of.
2. Don't include personal or hobby projects
I should add that you can absolutely include those things if you feel that they are examples of your very best work.
Oftentimes, however, because they are personal or hobby projects, they're something you do in your spare time, and might not be up to par with the rest of your work. Use your own discretion here!
3. Don't "set it and forget it"
Your portfolio website is not a "one and done" endeavor. Resist the urge to "set it and forget it."
But rather update it consistently with new, challenging and exciting entries that are designed to make your prospective clients sit back and say "wow!"
As you can see, there's no shortage of options to create the best possible portfolio website, no matter what line of work you're in.
By following these tips in creating your own portfolio website, you'll not only have the perfect showcase of your creativity, but also be able to concretely demonstrate how your skills contributed to the end result — creating happy clients and setting the stage for more work to come your way.
This section was written by Joe Ardeeser, the owner and operator at Jordan Crown Web Design — a design agency in the Seattle area that focuses on Professional Web Design Services and Custom WordPress Development. 
10 Inspiring portfolio websites you can't miss
Portfolio websites are a great tool for any budding professional to showcase exactly what they can do. By putting together the best of the best, when it comes to your work, you can put yourself in the shop window like never before.
Let's take a look at 10 of the most inspiring examples out there so that you can see exactly what's possible when you put your mind to it.
The great thing about this amazing example is that it's clean and crisp. The minimalist style makes it really easy to navigate, and the white background lets the colors really come to the fore. Just what you want when your work needs to be center stage.
2. Rachel Bender
The style is all about the pictures in this one. The vintage meets retro look is very much in at the moment, and you get a real sense that Rachel is someone who loves to embrace these types of design hybrids. There's also a clever use of small font sizes on the left-hand side which gives the homepage a quaint and artsy feel.
As portfolio websites go, this is one of the quirkier and memorable examples that you're going to find. The pink background gives it a slightly retro look, and the lack of homepage text actually works in its favor; making it far more tempting for you to click around and find out what you're looking at.
What Simon Shen has done here is nothing short of breathtaking. The norm at the minute is for grids that mimic platforms like Instagram, but Simon has gone the other way and turned everything we thought we knew about portfolio websites on its head.
The huge thumbnails are designed to force you to scroll, which gives you the time to take in each piece, whilst also subtly keeping you immersed in the portfolio for longer.
To show that your creativity crosses borders like nothing else, take a look at this example from Germany. The simple layout of images tempts you in to take a closer look, which is exactly what the designer wants.
If you want to produce a portfolio to showcase your creative skills to anyone in the world, this is the way you do it. The eye-catching visual at the top is matched by a bubbly social theme that instantly makes you feel like clicking around and exploring. Just what the artist wants.
This is a great example of a picture telling a thousand words. It's clear that the visual you're seeing is no stock image — this is the work of a master behind the lens.
By superimposing a list of awards over the top, you can simultaneously judge his work for yourself, whilst also getting a flavor for what the experts think. Stunning, to say the least.
As the text on a portfolio website comes, it doesn't get any more readable than this. By combining playful colors and fonts with cute little graphics, you instantly feel that the owner of the site is accessible and open for business. As a potential customer, this is exactly what you want to see.
Portfolio websites aren't just for people in the visual sphere of creativity; they can also be used by wordsmiths like copywriters. The simple and to the point legend sits nicely above the wall of moving images and makes you want to find out exactly what Gari has been writing about.
A great soft sell that showcases someone's writing skills, rather than just using them to fire off a barrage of persuasive text-based ads.
Minimalism is the name of the game here, and you really do have to admire the way it lends something to the unique visual. By scrolling down and getting to see each of the latest projects, you get an idea of the time and energy that was devoted to each of them.
These types of moving sites can be a great way to get people to engage with what you're trying to show them and move away from that Instagram-inspired look that's popular right now.
This section was written by Natalie Andersen, the chief content writer at GetGoodGrade.com and enthusiastic blogger for Canada-Writers.com. She believes that everyone's life has to be the result of the choices they make but a helping hand is always welcomed. You can follow Natalie on Twitter @getgoodgradecom or connect with her on LinkedIn.
Keep the conversation going...
Nearly 10,000 of us are having daily conversations over in our free Facebook group and we'd love to see you there. Join us!