There's absolutely no question sites like Upwork can be a really quick way to find new clients and get freelance jobs.
I used to be skeptical of sites like Upwork thinking only low-balling clients hung out there—waiting to take advantage of unsuspecting freelancers.
After learning more about sites like Upwork, I have to admit: I was wrong.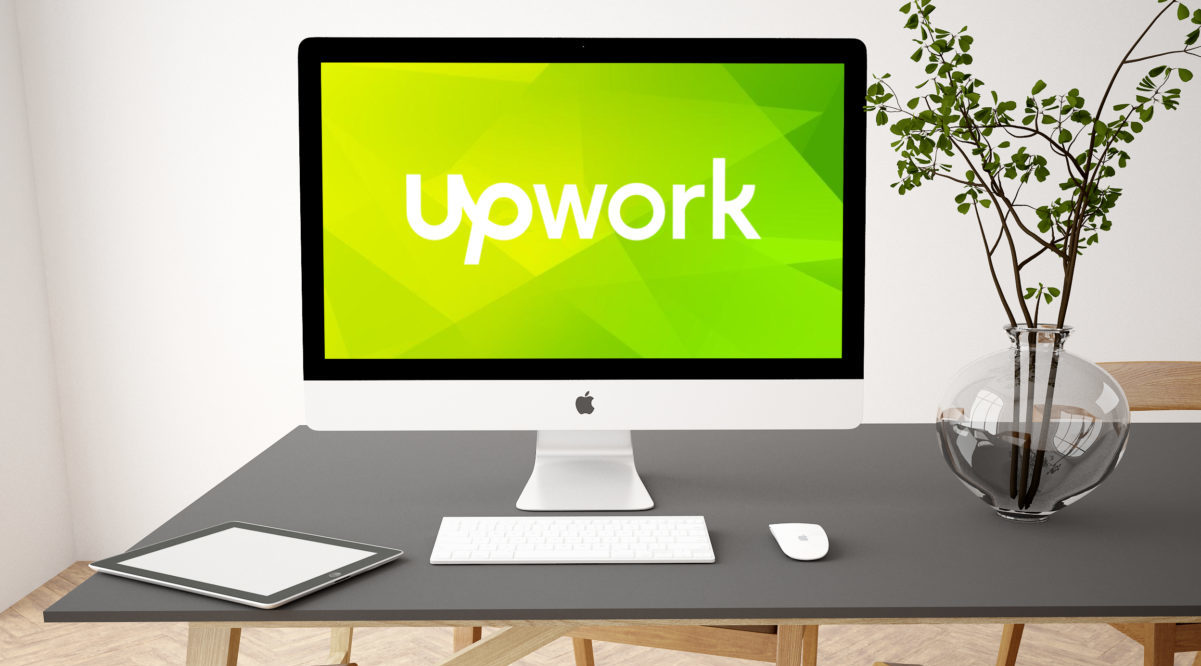 I spent a full year checking in via podcast every week with my friend Andy who quit his job to start freelancing full-time. After learning how to get jobs on Upwork, Andy spent the first 18+ months of his full-time freelance career exclusively using the platform.
And he did really well for himself.
He kept increasing his prices over and over again until he was making WAY more than he ever did working for someone else.
I'll admit, there are some freelancers who can never seem to make sites like Upwork really work for them. I understand. Sites like Upwork can be overcrowded in certain niches and you really have to work hard to stand out.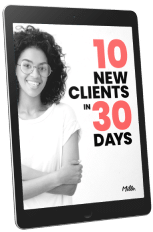 Need more clients?
Get more freelance work with our FREE book: 10 New Clients in 30 Days. Enter your email below and it's all yours.
If you're just getting started as a freelancer, however, or maybe you want to freelance a little on the side, sites like Upwork can provide an easy, steady, flow of potential new projects to help you get your feet under you.
Not only is Upwork itself a pretty worthwhile option for getting started as a freelancer, but there are also quite a few Upwork competitors that can provide the foot-in-the-door you need to get started as a freelancer as well.
While using sites like Upwork may not be the perfect long-term strategy to use for the rest of your freelancing career, it's a great way to build your portfolio and learn what it's like to work with clients.
From there, you can review our list of the best freelance job sites from around the web and see what else might serve you well.
Without further ado, let's review the list.
FlexJobs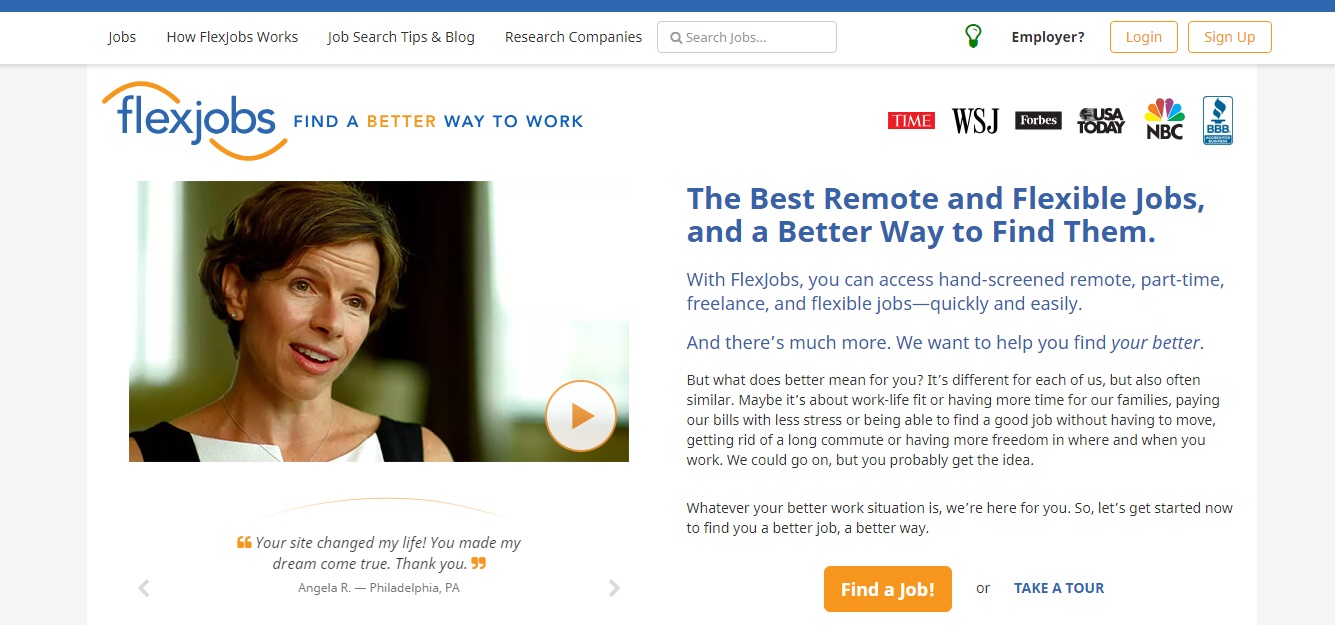 One site that merits a place on our list of sites like Upwork based on the sheer number of job postings they have is FlexJobs. They've got dozens of categories for freelancers of all kinds which means it's virtually impossible not to find a client or two using Flexjobs.
SolidGigs
I also have to mention SolidGigs in this list. While it's not technically one of the many Upwork competitors, SolidGigs filters through dozens of sites like Upwork and other freelance job boards and then hand-picks the best options for you each week. You can learn more about how this works in our SolidGigs review.
If you're tired of the endless scrolling on sites like Upwork, you can try SolidGigs for just $2.
Fiverr
Quick Sidenote: Have you heard about Hectic? It's our new favorite tool for freelancing smarter, not harder. Client management, project management, invoices, proposals, and lots more. Hectic's got it all. Click here to see what we mean.
If you haven't been to Fiverr recently, you should really check it out. They've really taken this site places. While it used to be a site where a freelance could get paid $5 to do some light work, now freelancers charge hundreds or even thousands of dollars for some of their gigs.
With their acquisition of invoicing tool Fiverr Workspace, Fiverr has really stepped up their game for freelancers making them an extremely valid Upwork competitor.
Freeup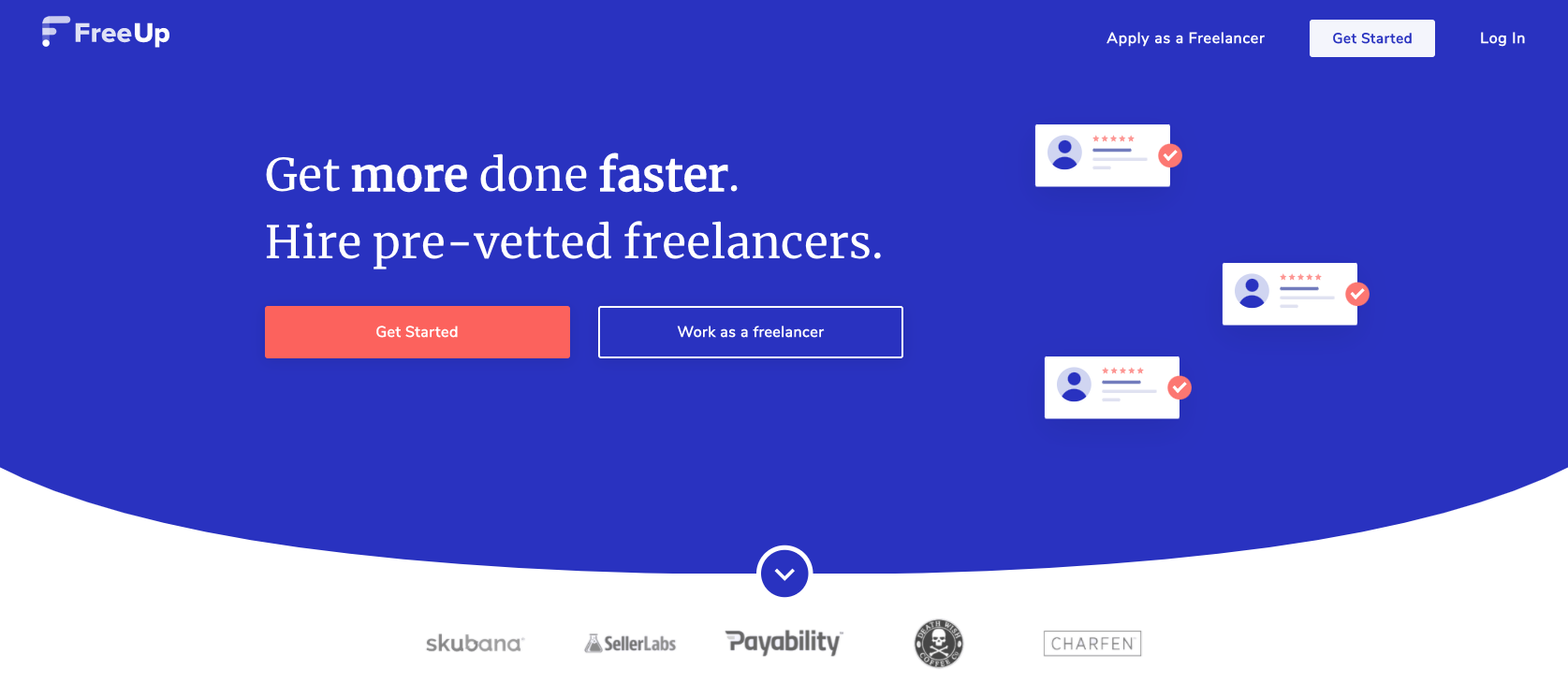 Built with the idea of connecting clients with high-quality freelancers, Freeup is a premium marketplace that's a bar above other sites like Upwork, Fiverr, or some sites that might be lower on the quality scale.
The catch? You have to apply to be accepted as a premium freelancer on Freeeup's site. If you are approved, though, you'll likely enjoy higher rates paid by clients who don't try to nickel and dime you.
Toptal
Another company attempting to raise the bar on sites like Upwork is Toptal. It stands for "Top Talent" and their goal is to only bring on the top 1-2% of freelance talent that applies with them.
That being said, it's very hard to get accepted as a freelance on Toptal. But if you're looking for sites like Upwork that are a bit higher-calibre, Toptal could be a good fit for you.
Freelancer
Perhaps one of the most similar sites like Upwork on the market is Freelancer. They've got a steady stream of new freelance jobs for freelancers of all disciplines and have a fairly low barrier to entry. You can also browse most jobs before you ever sign in.
GURU
What I like about GURU is, unlike some of these Upwork competitors, they have what seems like an infinite list of disciplines and niches. So even if you have an obscure favorite kind of work, chances are, they have clients looking for you.
Upwork
Of course, I have to mention Upwork at some point in this list. While there are many quality sites like Upwork, few have the history and the robust ability to get you, freelance clients, fast.
If you're just getting started particularly, try Upwork and see if it's a good fit for you. You can also kickstart your success on the platform with our guide explaining how to get jobs on Upwork in 7 days (with no experience).
PeoplePerHour
Next on the list of sites like Upwork is PeoplePerHour. As you might guess from their name, one thing that sets this Upwork competitor apart is they focus primarily on work you can get paid by the hour to complete.
While this may not jive with you if you're more of value-based pricing or charge-by-the-project kind of freelancer, it's still a decent option for getting your foot in the door with new clients and building your portfolio.
Hubstaff Talent
What's great about this next site is that it's similar to Upwork, but it's free. They don't take a finder's fee like many of these Upwork competitors do. Hubstaff Talent is a great way to find new clients and start building your portfolio.
While they do have a lot of full-time positions (which may not be what you're looking for as a freelancer) they do have a lot of part-time or contract jobs too.
Credo
As far as sites like Upwork go, this next one has the most narrow focus I've seen. It's not necessarily a bad thing, but Credo focuses primarily on SEO, PPC, or digital marketing freelancers.
If you don't fall into one of those categories, not to worry: there are lots of other Upwork competitors on the list here. But if you are an SEO, PPC, or digital marketing expert, Credo could be a great fit for you.
Outsourcely
Our last recommendation is technically a site similar to Upwork, but we found it's pretty basic. Outsourcely's goal is to connect freelancers with startups who are on a tight budget but need extra talent for a short amount of time.
Bonus:
Vollna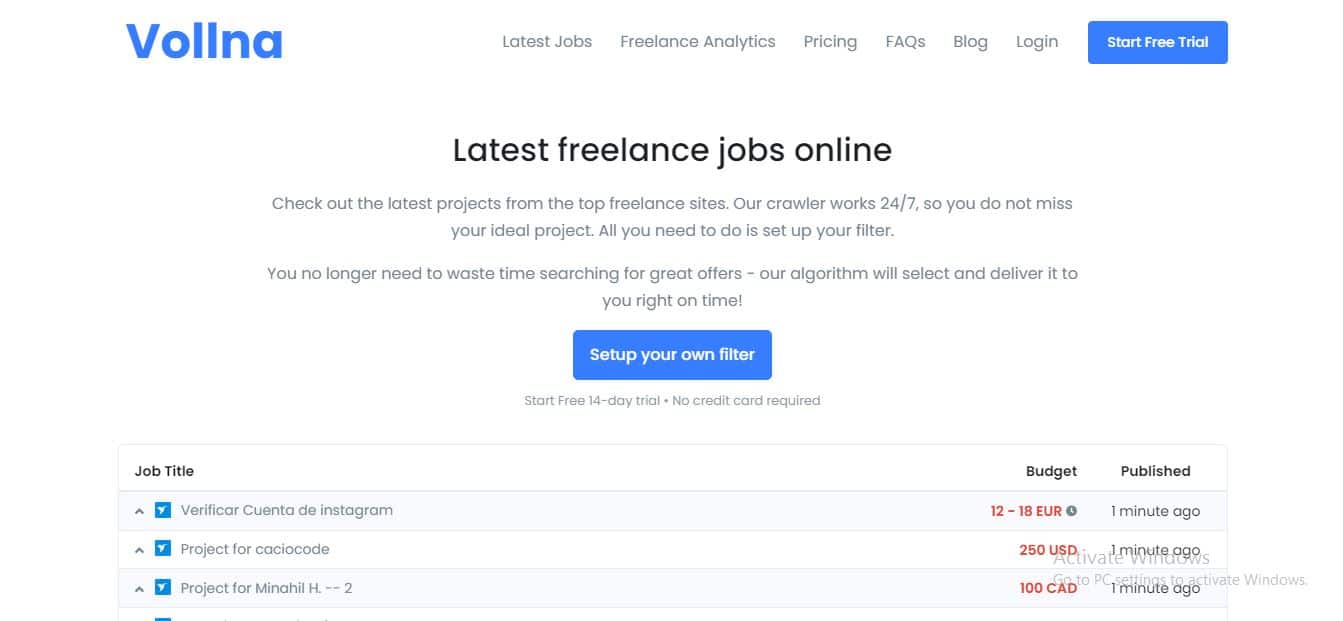 What's great about Vollna, you might ask? Created by a fellow freelancer, we believe that Vollna is a unique job that crawls the best freelance websites (Upwork, Fiverr, Guru, Freelancer, etc) and delivers all the latest jobs to your inbox or mobile phone, anwhere and anytime.
Need more?
If you're still looking for more sites like Upwork where you can get freelance clients fast, try downloading our free ebook: 25 Top Freelance Job Sites for Finding Real Clients with Big Budgets.
Enter your email below and we'll send it right away:

That's it!
If you're on the hunt for sites like Upwork but not sure where to start, now you've got 10+ great new options to review.
Remember, not all Upwork competitors are created equal—and you may find after a while that even Upwork isn't the best fit for you.
However you choose to proceed, I wish you luck in finding your next freelance clients!
Keep the conversation going...
Over 10,000 of us are having daily conversations over in our free Facebook group and we'd love to see you there. Join us!