DON'T MISS THIS: Through Nov 30, you can get our fav freelancing tool, Hectic for $0 FOREVER. 😮 12+ Tools in one place including proposals, CRM, invoicing, calendar, client portal, and lots more. No catch. Never pay. Redeem Now »
There's no question about it: freelancing takes hard work, dedication, and a persistent willingness to learn. Graphic designers, website designers, and marketing professionals, developers, and writers all need to evolve their skills continuously in order to perform at their peak. But if you're a freelancer, chances are you're spending much of your time learning as you go.
On-the-go learning aside, freelancers have a number of other professional pressures and expectations to deal with on a daily basis.
When you're freelancing, you aren't just freelancing. You're actually running a small business and handling all the demands that these enterprises entail alongside your everyday workload. Your payroll, digital marketing, HR management, accounting, bookkeeping, and sales all rest in your capable hands.
The stakes are high—and the pressure can be higher when you're freelancing in the modern world. You need to learn and digest as much information as possible to make your small business work and keep new clients flocking in.
Online small business blogs can help.
There are countless seasoned freelancers who have willingly shared their tips, tricks, and industry secrets to help you advance and make the most of your flexible career choice.
They've faced the struggles, they know the challenges, and they're there to make your life easier as you balance your freelance career and the many demands that come with it.
Here are the 12 best small business blogs we highly recommend you follow. Who knows? You might just find the tools and guidance you need to take your business to the next level!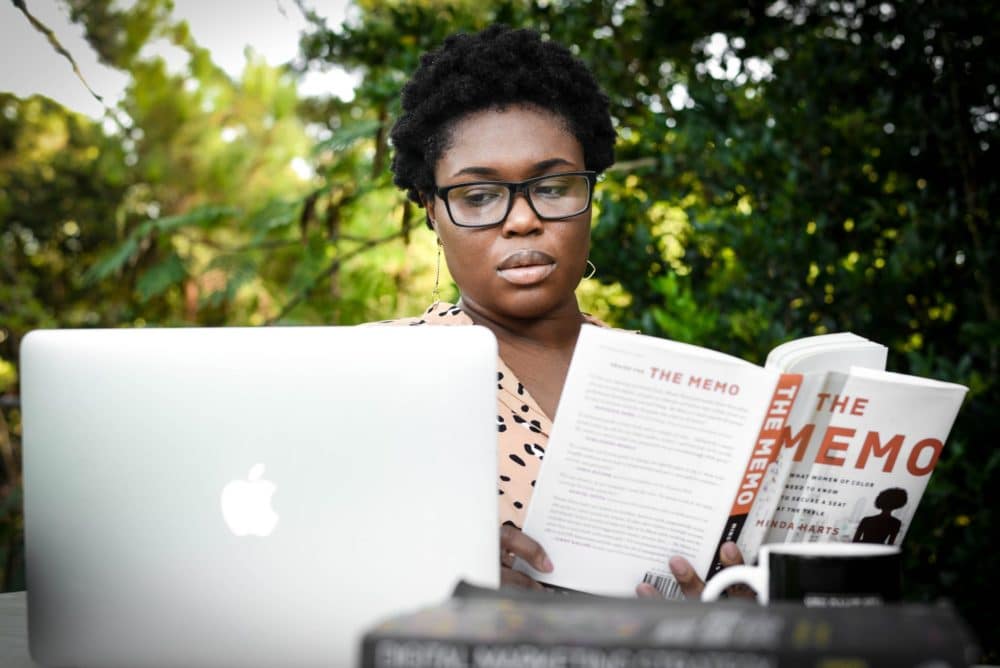 Gary Vaynerchuk is the chairman of VaynerX, a highly popular modern media and communications holding firm. Not only that, he's also the current CEO of VaynerMedia. He got his start in his family's wine business, which gave rise to his first YouTube channel, WineLibraryTV.
Today, he has well over 2.78 million subscribers to his popular blog, Gary Vee, which covers a wide range of topics pertaining to digital marketing and social media management.
He's also well-known for his Gary Vee Content Model, which guides you on how to document, create, and distribute effective and memorable digital marketing media. Gary Vee's blog can teach you how to craft your own unique branding, podcasts, email and social media marketing strategies, and master the growing influencer marketing trend.
There are few small business-owning freelancers who would turn down the prospect of free business training, and that's exactly what Duct Tape Marketing has to offer.
The blog is all about Duct Tape Marketing's small business marketing success system and has over 75,000 subscribers. It instructs you on how to build an effective small business marketing system from the ground up using advice from its pioneer, John Jantsch.
They've broken their strategy template down into 7 actionable steps that will allow you to unlock your freelance business's full potential. This strategy addresses everything—from creating a website that builds trust, to engaging social media followers and mastering PPC advertising.
In addition, Duct Tape also offers Certified Marketing Manager Training and a proprietary Marketing Consultant Network to boot. No wonder they've been featured on TEDx, Social Media Marketing World, Content Marketing World and other major global think-tanks.
As far as small business blogs go, Small Business Trends has it all.
The blog covers key trends and developments in marketing, management, technology, finance, and so much more.
Check out their Advice column as well—it's packed with handy tools for business owners like franchise guides, a startup calculator, small business statistics, and step-by-step guidance on how to develop and action ideas for your business.
If you have questions about business structure, green business, modern marketing strategies, loans and commercial finance, or the best resources available within your industry, this is the blog to follow.
Need to learn more about search engine optimization, digital marketing, conversion optimization, and the ins and outs of eCommerce? Neil Patel's blog contains everything you need to get your freelance enterprise on the right track.
According to Wall Street Journal, Neil is a top influencer on the web today, and Forbes considers him one of the top 10 best marketers in the world.
You can learn from his wealth of expertise through his value-packed online blog, which covers topics like monetizing blogs, optimizing SEO strategies, boosting Google traffic, building backlinks, finding app-building resources, and integrating paid ads with influencer campaigns.
This blog is also chock-full of handy tools for writing and marketing professionals. You can use Neil's SEO analyzer, an A/B testing calculator, Ubersuggest, and backlinks checker to perfect your on-site content and get your clients' websites seen.

Gusto is here to talk shop with you through their online blog, which offers a hoard of fantastic advice and tools for small businesses. Whether you're starting a business, considering hiring and growth, tackling your finances and taxes, or managing your team, you can find the resources you need.
Additionally, Gusto offers a COVID-19 Resource Hub, which contains detailed explanations of new subsidies, rescue plans, employee retention credits, and business survival strategies for the 'new normal.' Check out their easy-to-understand Q&A guides to learn more about taxes, forms, credits, and other pertinent payroll, benefits, and HR topics.
The AND.CO blog focuses specifically and exclusively on freelancers and the challenges they're most likely to face in their respective industries. It offers plenty of handy freelancer resources and trainings that will have you clued up on how to set your rates, write an overdue payment reminder letter, attract more clients, and virtually everything in between.
There are comprehensive sections dedicated to tax hacks, freelancer inspirations, growing your business, and the digital nomad movement.
Check out the Future of Work page to keep up to date with the latest developments in the freelance work world, too.

Are you looking to start freelancing, attract new clients, or find well-paying freelance jobs in your industry or niche? Millo.co has you covered.
This is one of the best small business blogs on the web for professionals who need step-by-step guides on how to build their freelancing empires from scratch.
The blog teaches you how to start your own business, find clients and jobs online, and scale your business and your revenue streams using all the latest and greatest tools available. It compares popular freelance job-finding sites to help you find the best high-paying work platforms with ease.
As an added plus, Millo recommends industry-leading tools and apps to give your invoicing, project management, accounting, digital marketing and web design processes a boost. Check out the Free Stuff section, too: it's a goldmine of free knowledge that'll help you find reliable, fuss free, top-paying clients every time.
Available in downloadable eBook format, you can learn new business skills on the go at any time, regardless of how packed your schedule may be.
Your business's accounting, bookkeeping, and tax management protocols could always do with an update. The Bench blog offers all the advice you'll ever need to help you understand and master your business finances as a freelancing professional.
Whether you need to apply for loans, calculate revenue reductions for PPP applications, or learn more about business benefits, Bench lays out all the data you need in simple but concise terms. This blog is particularly helpful for those looking to grapple with PPP, SBA, and EIDL loan applications.
With Bench, you can take advantage of their many free guides and templates, or brainstorm with the community at Bench Social.
FreshBooks blog covers a wide spectrum of business-related topics, but its biggest strength by far lies in the quality of its business planning information.
Follow this blog to take your freelance startup to the next level thanks to the advice and guidance of the FreshBooks team.
This well-established blog will assist you in refining your accounting practices, sharpening your marketing skills, and scaling your business as it grows. It also provides actionable insight into every aspect of running a small business.
Along with outstanding content, this small business blog's categories boast a myriad of business plan templates, free business calculators, and other handy tools of the trade.

Freelancers Union has been one of the web's top sources of freelancer-relevant information, tips, and tangible support since 1995.
Better still, it's completely free to join.
You'll find plenty of freelancer news, actionable tips, business advice, and even emotional support on this well-established blog.
Topics include selling your freelance business, how to launch a product on a tight budget, how to reduce your freelance taxes, and ways to land new clients in an increasingly competitive market.
You can pick up exceptional skills here—ranging from email marketing mastery, learning how to make-over your online image, and how to start blogging about design or your industry niche.
Check out the Resources tab for financial tools, a client issues FAQ, discounts, and COVID-19 resources.
Fedex Small Business Center is a useful platform for any freelance business owner who's looking to start up an eCommerce business, go international with their products and services, market internationally, or handle small business logistics.
Freelance marketing professionals, in particular, stand to benefit from the blog's insights. But it also contains a wealth of articles on the topics of design, digital marketing, print marketing, customer experience, and technology. Fedex Small Business Center offers custom design templates, print products, and coupons and deals to further assist your venture.
The best small business blogs are full of actionable tips and helpful insights into the world of business, and this one offers guidance, tricks, and solutions for all of your most pressing questions as a freelancer.
There are few things better than small business blogs that categorize content for easy and targeted reading. If you want to find the information you need quickly and efficiently, Harvard Business Review is the place to be.
The renowned American university's small business tool kit includes blogs on entrepreneurship, innovation, business management, leadership, and so much more.
The blog's team consists of seasoned business experts and trained writers who examine and explain all the facets of building and boosting a successful business in easily understandable terms. This is the blog to follow if you're looking for invaluable tips and advice from global leaders in commerce and freelancing alike.
The Importance of Learning New Skills as a Freelancer
"We are not beginners forever, but we never stop learning."—Sandra Scofield
The most successful freelancers are usually those who are willing to embrace the learning process and pick up new skills as often as they can. Doing so can give you a significant edge in your niche or industry, helping you stand apart from your competitors and develop your understanding of your field.
Having a wide range of applicable skills will also ensure that you have the confidence you need to approach clients, attract the right customers, and complete projects to their exacting standards.
The biggest benefits of learning new skills as a freelancer are:
You can take your success into your own hands. Freelancers are their own bosses, mentors, and colleagues. The future of your career lies almost entirely in your hands.
Gathering the information and skills you need to advance will give you the tools you need to keep moving forward and expand and scale your business.
You can increase your rates. Wouldn't you like to earn more money? Learning actionable new skills will allow you to bump up your freelancing rates and earn better revenues as a result.
Reading small business blogs alone may not be enough to achieve this. But they may point you toward the direction of accredited learning opportunities that can help you reach your financial goals.
You'll attract more business. If you can boast a wide and varied skill set that you've developed over the span of your career, you'll be far more likely to attract a steady stream of new clients.
Once you win your clients' trust, you will likely enjoy even more work through regular referrals. You may eventually be able to market yourself as a specialist in certain niches, which will attract top-paying clients who want the exact services you have to offer.
You'll stand out from the competition. The freelance workspace is becoming more and more competitive, and freelancers who have just one or two skills under their belts may quickly get left behind.
Having combinations of skills to your name will make your business significantly more marketable. If you're a copywriter who can also build websites, or a programmer who can perfect web design elements, you're almost certain to stand out from the crowd in your clients' eyes.
You'll be able to keep up with industry trends. Trends in the marketing, design, and writing industries are constantly changing. Developers need to stay ahead of the latest trends and developments in software, while SEO experts will need to know about the newest search engine optimization and backlink tools to assist their clients.
Following the right small business blogs can keep your knowledge up to date, regardless of which industry you're in.
You'll never fail to impress your clients. Clients simply adore freelancers who are willing to put in the effort to develop new skills. Your self-development will be rewarded through an enhanced professional reputation, more business, and better revenue streams.
Remember to highlight your recently acquired skills so that your clients know you're passionate about developing your prowess as an active freelancer.
Harness The Power of Small Business Blogs
"It's what you learn after you know it all that counts."—John Wooden
Freelancing is hard work, and in today's competitive work environment, it's become more important than ever to prioritize learning new skills. This can certainly pose a challenge, both time-wise and in terms of finances, but there are plenty of free resources on the web to help you out.
In fact, online training can be just as comprehensive and helpful as real-world education, as long as you engage with the right sources.
There are hundreds of quality small business blogs that offer you a wealth of skills, business-building tips, and advice from seasoned freelancers and entrepreneurs to help you build your enterprise and win more clients.
Other freelancer, writing, SEO, and graphic design blogs can provide an excellent source of inspiration when it comes to brainstorming and building your own enterprise. You can learn how some of the most successful freelancers have created their own empires, follow the steps they've laid out, and hopefully enjoy a similar level of success in the future.
Learning new skills as a freelancer will deliver a sense of achievement that will motivate you to expand your reach even further as you grow professionally. The learning experience can be exceptionally rewarding in itself, and you can train both online and offline as your schedule allows.
Either way, learning will allow you to grow personally and enhance your career as you seek out new opportunities with confidence.
Keep the conversation going...
Over 10,000 of us are having daily conversations over in our free Facebook group and we'd love to see you there. Join us!