Table of Contents
This post may contain affiliate links. See our affiliate disclosure for more.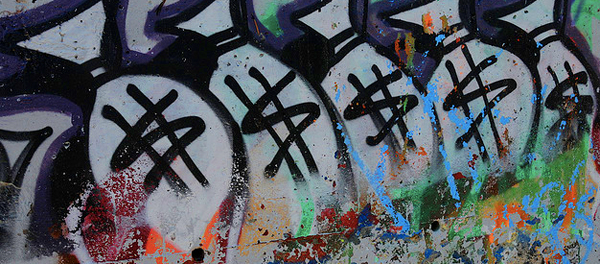 Take a moment and scan the web for successful freelance designers. I mean financially successful freelance designers. I'm not talking about designers who have a great following on their blog, I'm not even talking about designers who crank out phenomenal work on Dribbble. I'm talking about designers who make more-than-enough money to get them by.
Freelance designers who are rich.
So why is it that some freelance designers get rich while others barely get by (all under the guise that there's no problem because they are doing what they love, so it's okay)? Why can't you be happy at work and be rich at the same time?
You can. This article will cover tips on how to turn your passion for design into a steady profit. I can't guarantee you'll be making a professional athlete's salary, but at least you won't be begging for food and hoping for a solid design job to come around.
If you have more tips, don't be greedy, share them with the rest of us.
Pay attention to your numbers
And your numbers will reward you.
Do you know how much you make an hour? A lot of designers charge clients per project (which is absolutely fine) and fail to keep track of how many hours they work on a project. Inspiration comes at 2:00 am, so you wake up and work on a project for a few hours. By the time you're finished, a $250 business card project has taken you 50 hours and you haven't made very good money at all.
After all, no one is more rich in time than anyone else.
And if you waste your time doing something that pays little, there's no time to do things that pay more. You'll never get rich that way. Therein lies the first secret that rich freelance designers won't tell you: Pay attention to your numbers (hours spent, costs incurred, etc) and your numbers will reward you.
Stop treating design like a hobby
For most freelance designers, what is now your career started as just a hobby. After you gained the experience you needed, you began to realize that people would pay money (and in some cases really good money) for your services. The problem is, while you may have made all the exterior changes needed to start a freelance design business, you still treat design like a hobby instead of a business.
So how can you treat design more like a business?
We've already mentioned one point: pay attention to numbers. Other tips include not feeling obligated to take every job you're offered, not wasting potentially lucrative hours arguing with clients, and finding steady work (read on).
Once you realize you're in the business of design to make money (admittedly, you can and should still enjoy it), your decision-making process will change. Instead of asking "which projects are the most fun?" or "Which project will look best in my portfolio?", you'll ask "Which projects will give me a great return on my investment?" and the like.
Freelance designers who get rich, treat design like a business, not a hobby.
Find steady work
The last secret that rich freelance designers will never tell you is to find steady work. Most freelancers who make a lot of money have a lot of steady jobs. This usually means they have paired with a local design agency, ad agency, etc. who passes the smaller, "less-important" jobs off to them.
I did this for a while and it worked excellently:
I had worked for around a year at a design agency when it came time to go back to school. Instead of dealing with a long commute and/or night classes to accommodate my work schedule, I offered to work as a freelancer from home. They paid me the same rate, and it was steady work.
Finding steady work is a key to getting rich as a freelance designer.
What other secrets have I left out?
Now it's your turn to share money-making tips with the rest of us. Don't be selfish now, leave a comment!
Keep the conversation going...
Over 10,000 of us are having daily conversations over in our free Facebook group and we'd love to see you there. Join us!