We've all been there…
Sitting in front of a computer screen/notepad/art table with absolutely no idea why your client hired you.
All your normal routines aren't working.
Bad luck with clients? Trade your worst clients for some of the best companies in the world with our premium gig list, SolidGigs. Join this month and get your first gig list FREE.
No matter how much music you listen to or how many minutes of meditation you engage in, your mind is absolutely blank.
You've got nothing. Panic ensues.
But no matter what your brain is saying, you CAN get through this stalemate and produce the stellar work you're known for.  All you need is a fresh perspective.
Not sure where to turn? Check out some of these websites to get your mojo back and create like a boss:

Exactly what the name implies, this site is full of logos, illustrations, app design, photography and more.  Mouse over the image to get the project name and designer. Each post gives an awesome narrative about the project and photos of the process.
Psst... Looking for more passive income as a freelancer? Learn from 4 solopreneurs who built their own passive income streams from scratch. Enter your email below and we'll send you a link to our free guide. Or preview it here.
My favorite: Creative Food Lettering Side by Side

You have to be living under a rock to not know about Behance, a creative community that lets you showcase your work online. The curated galleries, also called Served Sites, are collections of outstanding Behance artwork in areas as diverse as toy and furniture design.
My favorite: Inspiration Is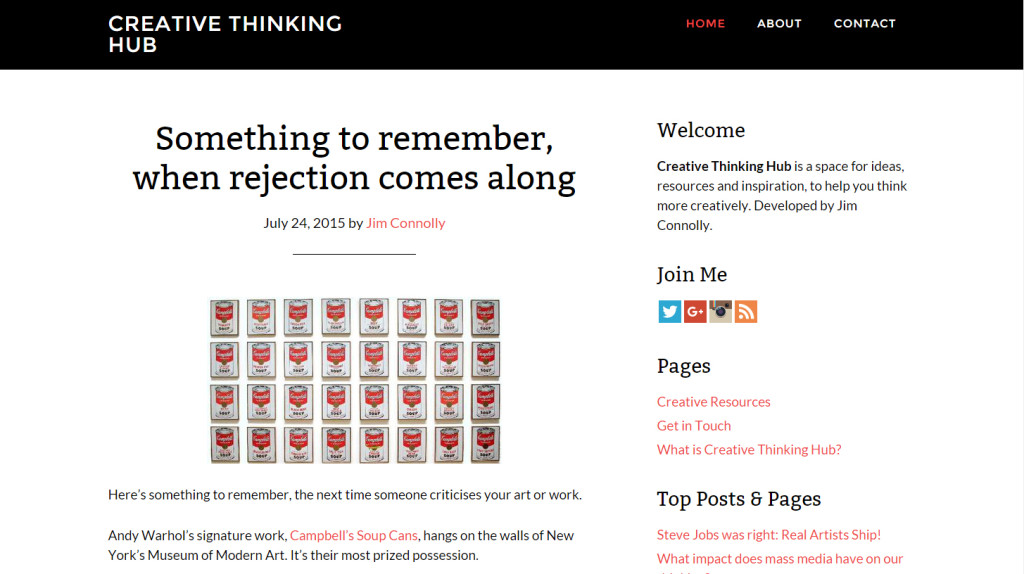 Short snippets about all facets of creativity and inspiration, created for anyone who wants to learn to think more creatively.
My favorite: 4 Ways to refresh your mind and work smarter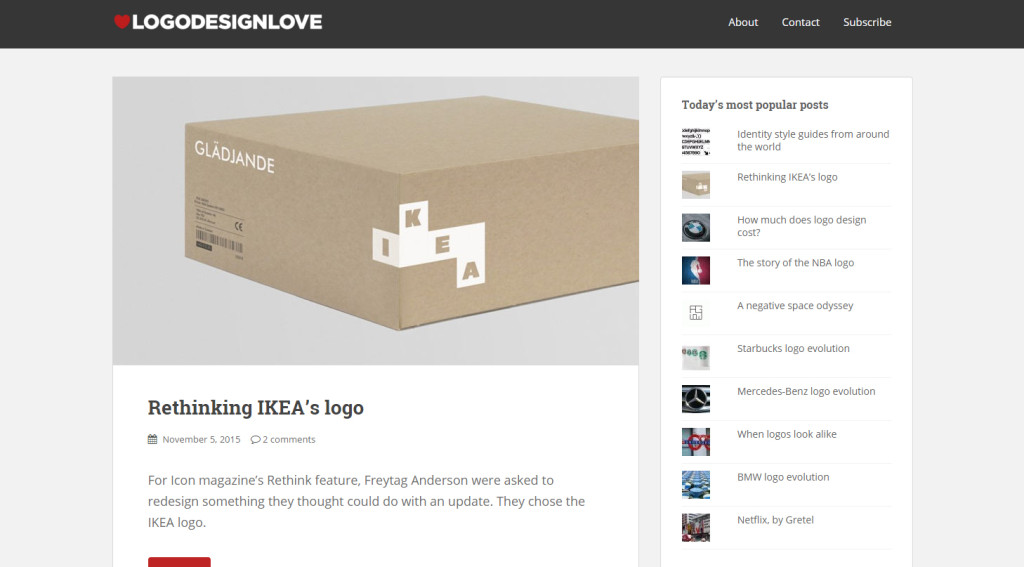 Blog dedicated to great logo and corporate identity design. In addition to pretty pictures, they sport a great bit of news about design and some interesting statistics.
My favorite: Logo Design the Draplin Way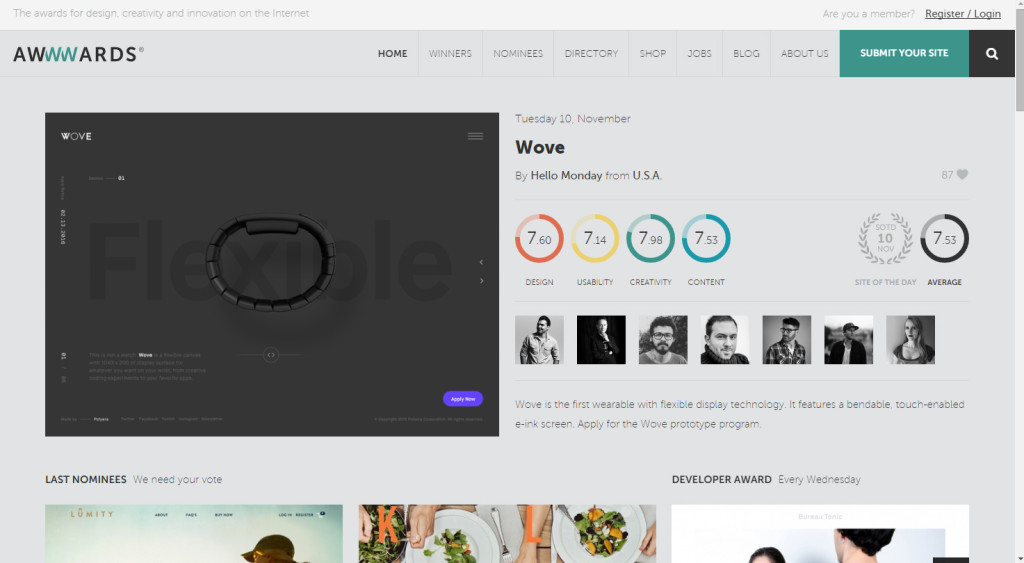 This site is a unique mix of an award site where you can vote on current nominees, blog, design firm directory and job site for web professionals. They really do go out of their way to find some of the most amazing sites designed by firms around the world.
My favorite: Save the Rainforest

Create your own color scheme based on color theory or your own preferences and download directly to your Adobe Creative Cloud account.  Click on the Explore menu to get inspired by color palettes created by other users.
My favorite: Adobe Color CC-Explore Newest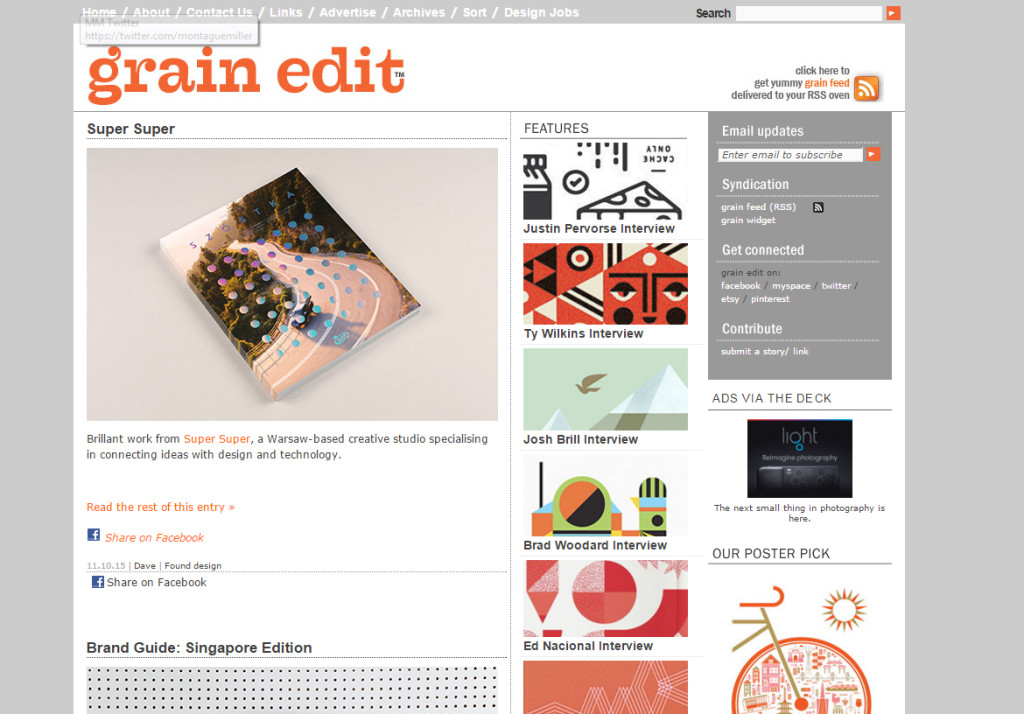 Vintage and vintage inspired design from the 1950s – 1970s. Grain Edit highlights individual designers and agencies on a variety of projects including branding, packaging design, app design and more.
My favorite: nju:comunicazione

Get into the creative mood with this interesting site from Getty Images. Loop music and visuals from their library to get you in the mood to do anything.
Not sure where to start? Try one of their mood presets.

This creativity blog includes Pinterest-worthy projects, videos, and TED talks, as well as ideas for kids.
My favorite: Rekindle your creativity

These cute exercises get you out of your comfort zone and into creative problem solving mode. While there are only four episodes, you can do them again and again and share your results with your friends on social media.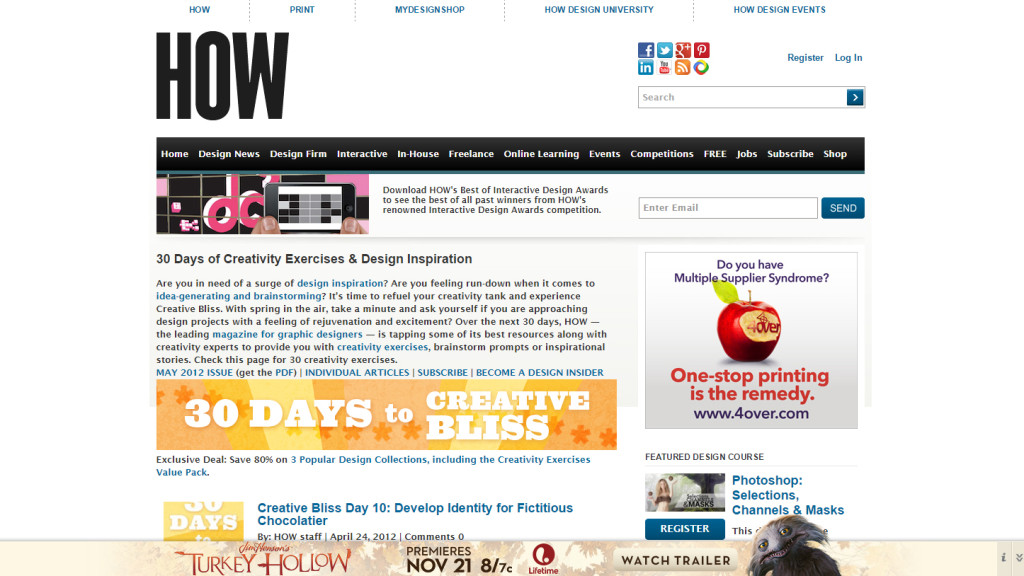 If you've ever taken an online challenge you already know how this one works. 30 fun-filled days of creative exercises to let out your inner creative beast.
My favorite: Day 9: 10 Ways to Get More Creative at Work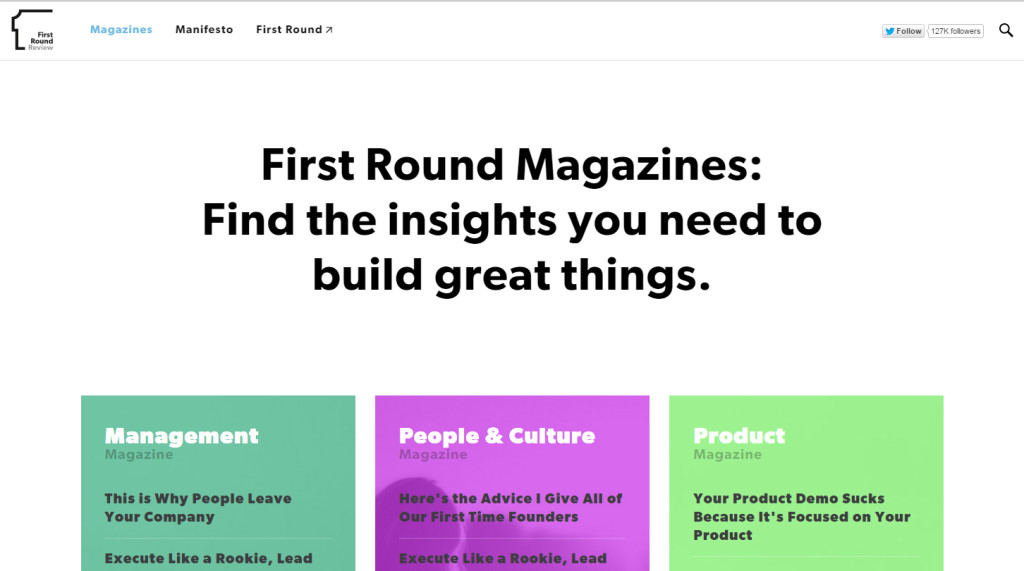 This one may seem like a stretch, but stay with me and you'll see the connection 🙂
First Round Review is a highly-respected venture capital firm with excellent in-depth content in a few key areas.
While the design magazine is great, reading something completely different from the way you think (for me, it's engineering) provides a fresh perspective for you to approach your work in new and interesting ways.
My favorite: Letting Go of Efficiency Can Accelerate Your Company — Here's How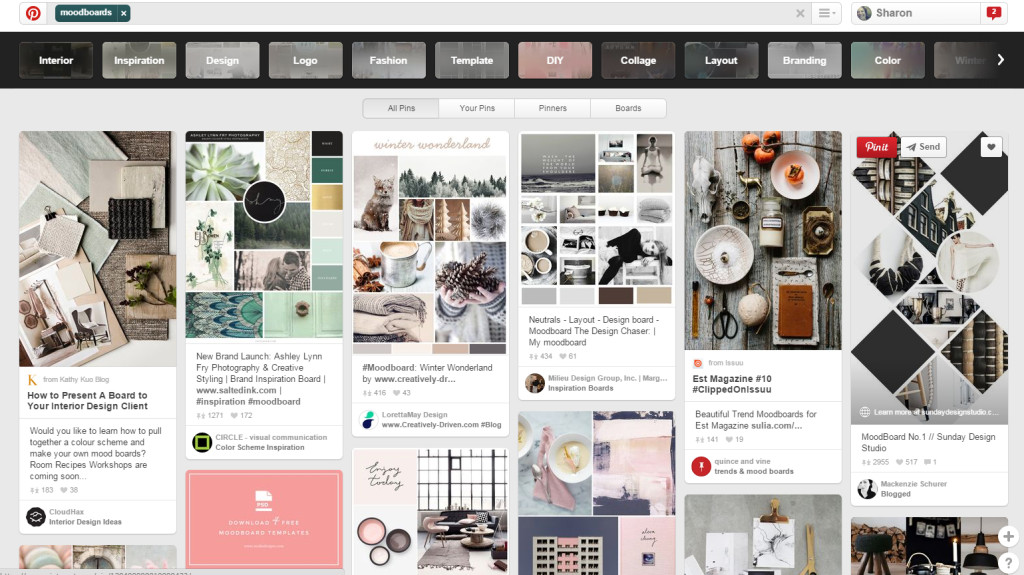 Pinterest is not just for scrapbookers and craft projects anymore. Brands are using the platform in innovative ways, and design is no exception.
Search for mood boards and you will get color palettes, images, quotes and more to fulfill every heart's desire.
My favorite: Paint Me Please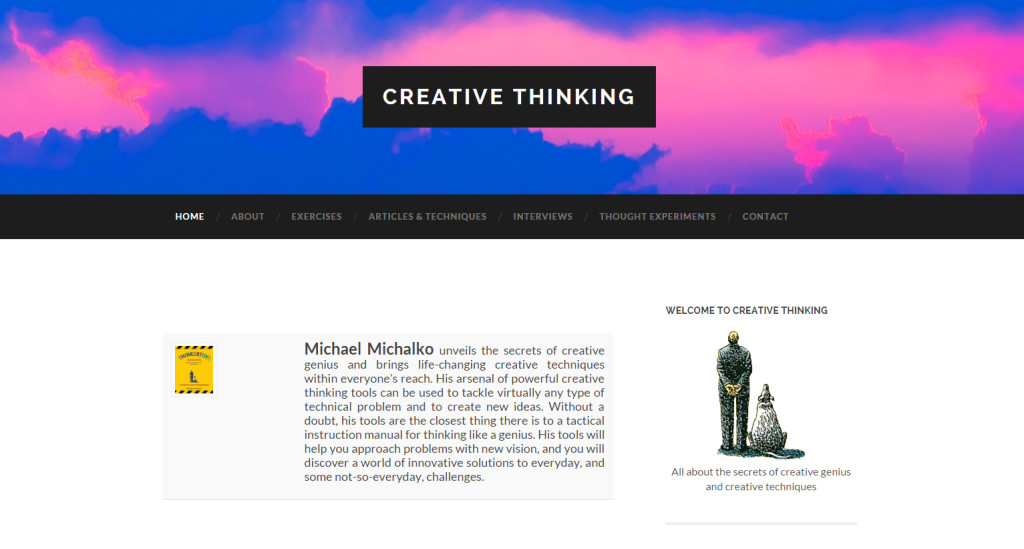 Games and exercises to get your creative juices flowing.
My favorite: The Vanishing Leprechaun
Still uninspired?
Try some of Millo's past posts on inspiration:
What are some of your favorite websites to get your creative process going?  I'd love to hear about them in the comments!