This post may contain affiliate links. See our affiliate disclosure for more.
With all its benefits, it's no surprise that working as a freelance copywriter is becoming an increasingly sought-after career path for many up-and-coming professionals. Getting free rein over the choice of topic you write about, being able to move from place to place while working on the go – there are countless reasons for which writing on a freelance basis holds such appeal.
What's more, working as a freelance copywriter is now easier than ever!
There are so many platforms available online that offer freelancers the chance to connect with clients. In the past, freelancers would have to build a network of contacts that they knew would wish to avail of their services. This was time-consuming and often very limiting. Nowadays, however, freelancers have the luxury of building a portfolio and simply posting it online. With a strong enough portfolio, it's only a matter of time before offers start rolling in.
The digital era offers not only freelance copywriters much-improved access to networks of clientele, but also many helpful resources to help improve your writing. After all, even the most professional writers slip up every now and again.
Here's a brief guide to the most helpful resources you need to achieve your dream of becoming a freelance copywriter today!
A freelancer profile
In order to get your name out there and start landing jobs as a freelance copywriter, you need an online profile. You can turn to one of the many digital platforms designed for freelancers to showcase their talents, such as Upwork or Fiverr. Using one of these platforms allows copywriters who are fresh into the market to showcase their talents and work their way up the career ladder.
With a savvy business mind, even copywriters with very little experience can turn these platforms into a great opportunity to make a splash in the jobs market. By designing a great portfolio, it's easier to win over clients and quickly make a name for yourself. That way, you can join the 36% of Americans who are currently freelancing from home!
Writing assistants
There are many great online services that offer writers help with their work. Whether you're a student or a professional copywriter – these services can be a lifesaver. The best writing aids include:
PapersOwl, a service that's there to lend a helping hand in times of need. Their writers are professional and experienced and can offer great writing assistance, no matter what the topic!
Outwrite provides writers with more technical writing assistance. There are plenty of useful functions that help to properly utilise grammar, for those sticky situations when simple grammar gets the best of us!
Writing Forums approaches writing assistance from a more community-focused perspective. Writing communities offer a unique opportunity for freelancers to give each other advice. On forums such as these you can find guidance on how best to create copy text that flows well and engages its target audience.
Making use of writing assistance is also a great way to reflect on the strength of your own work. Like with all skills, practice makes perfect and practicing reading, writing, and revising essay work is the best way to take your writing to the next level.
Proofreading tools
Even those who are most experienced in freelance copywriting will vouch for the importance of using proofreading tools. Whereas proofreading used to take hours and hours of hard work, laboriously scrutinizing every word, there are now online platforms that make it a walk in the park! Services such as Grammarly not only help you at the end of the writing process to correct your work but actually help you from start to finish!
These advanced writing software analyze your text as you write, giving you feedback and correcting any mistakes you may make along the way. This has proven revolutionary for freelance copywriters. No longer do writers have to spend hours at the end of the writing process, going back over their work. Nowadays, they can write with confidence, knowing that software will steer their work in the right direction. Spelling mistakes, grammatical slip-ups, and redundant phrases are thankfully now a thing of the past!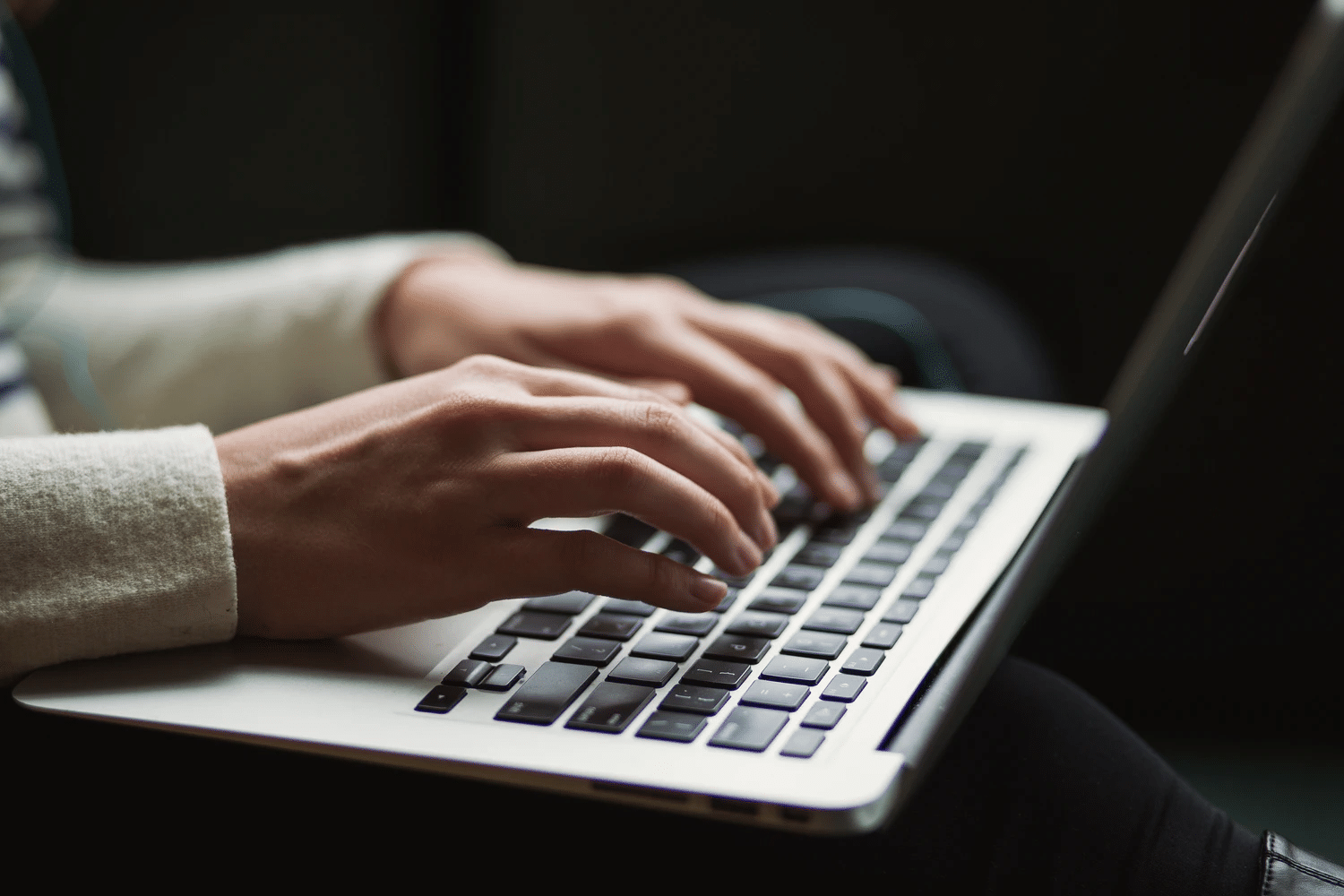 A lot of the content that is generated by freelance copywriters nowadays is ultimately destined for the web. Whether this is social media copy or simply copy designed for websites, it's truly important that freelancers stay up to date with the latest trends in online copy. Being aware of the kind of article styles that are most popular with online audiences will ensure that the copy you deliver is relatable and readable for your target audience.
Being able to stay on the latest trends with your copy is hugely appealing to your potential clients – so make sure to emphasize your web savviness in your portfolio!
Stylistic helpers
The trick to truly great copywriting goes far beyond grammar and proofreading skills. Having a good sense of style in your writing is also hugely important to keep an audience hooked. Keeping your writing fresh and original can be one of the greatest challenges that copywriters face. This is especially true when you write on similar topics on a regular basis and may find yourself slipping into habits.
Luckily, there is handy software out there designed to combat this issue—stylistic writing aids, such as Cliché Finder. Cliché Finder allows writers to copy and paste in their texts and get feedback on any hidden clichés that may have slipped into their writing.
Alternatively, using a thesaurus can help you steer away from repetition in your writing and keep things fresh. A great way to introduce new vocabulary into your writing is by using a word of the day programme or a platform like Words To Use. Words To Use offers writers alternative word choices throughout the writing process, giving great food for thought when it comes to word choice. Using such a platform improves a copywriter's overall writing skills, as they become accustomed to reflecting on their own habits and style.
Writing motivators
One of the keys to great writing is possessing a great sense of motivation. Especially when it becomes a full-time job, it's not uncommon to experience a dip in motivation halfway through writing a piece. Fortunately, the internet offers many fun and innovative platforms designed to shake off writer's block.
From simple programmes like Written, Kitten! – a fun service that offers writers an adorable picture of a kitten for every hundred words they've written – to more serious workflow platforms like Trello. Trello is a workflow control system that allows users to clearly outline their writing goals in a timeline, making it easy to stay motivated and reach deadlines. There are many such platforms available online for writers to increase their motivation, and in turn, their productivity.
Help getting rid of distractions
One of the biggest threats to a freelance copywriter's work is the danger of distraction. Especially when working from home, it's all too easy for freelance writers to get sucked into surfing the web on their laptop or messing around with things in the room. For those prone to distraction, there are many tools that you can use to keep your mind focused. Apps such as Dewo automatically block the most distracting apps on your phone or computer for a set time, making it impossible to get sucked into scrolling when you're working under an important deadline.
Freedom takes this a step further, blocking out the entire internet for up to eight hours! This is a great solution for copywriters who have trouble tearing themselves away from the online world and getting into the zone. Using these types of anti-distraction software is a great way to train yourself to be a more focused writer.
After all, one of the hardest parts of freelance copywriting is keeping yourself focused on the topic at hand. Many freelance writers struggle to concentrate and need help staying focused. Especially when just getting started in your freelance copywriting career, this is nothing unusual. So rather than taking distraction as an indication that you've chosen the wrong career, dedicate yourself to learning focus techniques. This will not only help with your copywriting, but improve your life overall!
When it comes to taking the next step into the world of freelance copywriting, these are some of the most common issues faced and the most useful resources to cope with them. Using any number of these helpful tools is sure to guarantee you reaching a higher level of success in your freelance career.
And with so much freedom, there are few more exciting career paths for aspiring young writers to choose from!
Keep the conversation going...
Over 10,000 of us are having daily conversations over in our free Facebook group and we'd love to see you there. Join us!