Finding the best printer for graphic design can be a struggle if you really care about how your prints come out. With so many little nuances that make up the design, getting the right printer can make or break any designer's project.
When you're creating your designs, you take the time to make sure it appears spectacularly. No designer will want their work to be misrepresented in any way, including on the medium to which it is printed.
Spending a little extra time researching (and a little extra money buying) the best printer for graphic design is time (and money) well-spent for you and your graphic design business.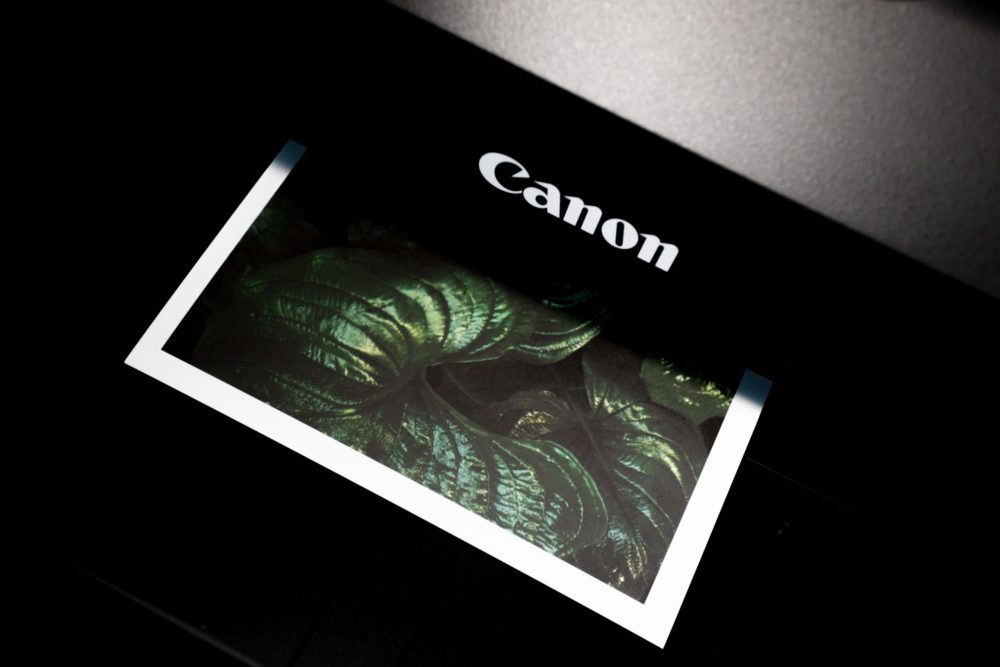 If you're a creative and in the market for the best printer for graphic design, here is a list of the top 10 options to make your work come to life.
The 10 best printers for graphic designers
This beauty frees you from the shackles of 8 by 10-inch print size and blows you up to a humble 13 by 19 inches. At only $189, this printer gives you plenty to work with.
A resolution of 9600 x 2400 gives you unprecedented clarity. It comes with a six-ink system, which allows you to individually top up rather than taking out the whole system.
Here's something for those who are too busy to keep track of their ink usage. With Dash Replenishment, the system checks ink levels and orders replenishments when you're running low.
Excellent convenience for $282. This is best for those who love working in a wireless environment and doing things quickly. It is capable of printing four by six-inch photos in as fast as 10 seconds.
This is for the designer looking for a lot more convenience. Brother printers are revered for offering low-cost options to bulk printers.
This toner cartridge printer can churn out 33 pages per minute, whether in color or black and white. The added wireless capabilities make this a utility for the designer as well as other office workers at $320.
The Envy product line is usually associated with top of the range designs and specifications. This time, it's only the design that makes it on this. This lovely inkjet is for the budget-conscious designer, retailing at just $84. Dual side printing saves costs further and the Dash Replenishment service keeps you up and running.
Here is another model for the small office. The wireless connection capabilities make it an excellent choice at a price point of $340. The costs are kept to a minimum by using a toner cartridge to accomplish all kinds of printing.
Looking for something different? Well, this printer offers you 6 different dye-based inks you can use for your work. At $328, this presents an economical way to run your business as dye-based inks are cheaper to work with than pigment-based inks.
If you found the previous printer to be a bit beyond your budget, well, here is its little Brother. A toner cartridge printer retailing at $180 and offering many of the features of the aforementioned model is a steal. Amazon Dash Replacement and wireless printing are excellent features for a small but busy office.
In some cases, your money just doesn't want to cooperate with you, that's why Lexmark priced this beauty at $196. For that, you still get color printouts at 26 pages per minute, and up to 2500 color pages for every toner. This is best for designers who may not need a high DPI as this is rated at 600 by 600.
Looking for a high resolution on a budget? HP has got your back with this $115 4800 by 1200 beauty that is made with photo printing in mind. Convenience comes in the form of wireless printing with USB and memory card ports.
If you're not an HP fan then you'll definitely love this one. Same resolution of 4800 by 1200 but with the added benefit of printing quickly, and in bulk. At $170, this is a bargain inkjet printer.
5 Things to consider when deciding on the best printer for you
This all boils down to the age-old question. Which is better for your needs? Is it the inkjet printer or the laser printer? Here are the key considerations when deciding for the best printer for graphic design.
Purchase Cost: An inkjet may be cheaper to acquire in comparison to a laser printer. However, the total lifecycle costs including costs of operation are actually higher.
Type of documents: Laser printers are known for producing better-written documents than photos and graphics. The opposite is true for inkjets. However, the organization you are working in also matters. If it is a startup or you're working from home, the laser printer will offer more value in comparison to an inkjet.
Running costs: A printer is a key business tool. What you produce on it has a cost attached to it. In this case, when printing a large number of documents or graphics, a laser printer will offer you massive savings over what the inkjet will cost you.
Room: Whether you are working from your home office or your garage, space is always at a premium. As such, laser printers have been known to be huge and can take up the space of a cabinet. Even the smaller ones are generally larger in comparison to inkjets with similar specifications and capacities.
Durability: Laser printers are known to be the trooper between the two types. They can take a beating and still churn out quality work, whereas an inkjet will require some forms of maintenance.
Choosing the best printer for graphic design isn't just a matter of thinking about the here and now. Yes, you need a printer to fulfill orders and get the business running. However, a printer is a long-term commitment.
Don't pick something that will fulfill your needs now and then be a problem down the road, or will struggle to fulfill your work needs. You will be forced to get another one.
When it comes to picking the best printer for graphic design, anticipate what your needs will be a year or two down the line. Do you just want to print logos, or are you also looking at expanding into other areas of graphics?
From here, you can then combine your choice with your financial objectives on operational costs, and pick your personal best printer for graphic design that will work for you for years to come.
Keep the conversation going...
Over 10,000 of us are having daily conversations over in our free Facebook group and we'd love to see you there. Join us!