Table of Contents
This post may contain affiliate links. See our affiliate disclosure for more.
Most classical artists will tell you that there's nothing quite like good old-fashioned pen and paper, paints, canvas, or whatever their chosen medium.
It's true, you can never quite get the same feel through digital means.
However, a tablet is a vital tool for artists wanting to branch out, learn new skills, and provide digital products. Going digital doesn't mean forsaking traditional art altogether. It's a way to translate your signature look to a screen. When done right, the best tablet for artists won't take away your creativity, it will give you the freedom to grow.
There's another reason to fall in love with art technology––depending on the type of tablet you get, they can be super portable.
A stand-alone tablet can fit into any bag, on an airplane, travel outside, hang with you in a hammock, live on a desk, slip into the glove compartment of your car or ride along in your backpack. The best tablet for artists goes where you go, so that when inspiration strikes, you've got the means to bring your vision to life.
If that's what you're looking for, it's definitely worth considering investing in the best tablet for artists to help you get there.
We've taken the guesswork out of your tablet hunt, and have compiled a list of eight of the best tablets for artists out there, along with some can't-live-without accessories.
The best tablet for artists you'll want to bookmark
There are essentially two types of tablets.
First, there's the kind that plugs into your laptop or computer and allows you to draw with the feel of a pencil and import your creations into your favorite editing tools. In the past, these have been a bit closer to a realistic drawing or painting experience, and they are typically cheaper.
Second, there are stand-alone tablets, which can be used without a secondary machine. They have limitations just like any tablet, but their portability is hard to beat and their sensory input is getting better and better all the time.
The best tablet for artists depends on your needs and budget. We've got a good selection of both kinds here for you to consider.
USB Tablets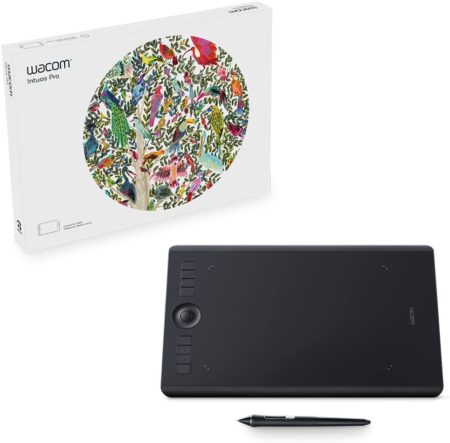 Wacom is the industry standard best tablet for artists, so it's a no-brainer to start with a few of their models. The PTH660 Intuos Pro has all the features you could ever need, from an extremely pressure sensitive pen to bluetooth capability.
This model also boasts an authentic paper-like screen to improve the drawing experience. Some users have complained that the pen nibs wear down quickly due to the texture. Other users love the experience.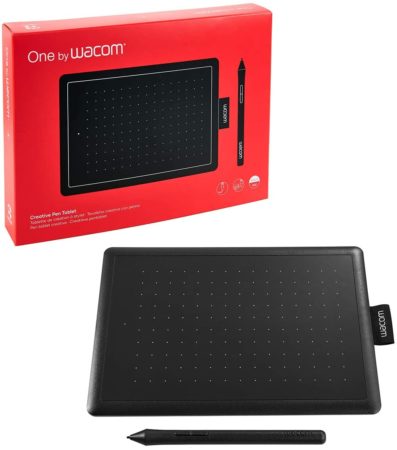 On the fence about getting into the tablet world? This is a great starter tool. The price point is low, but it still has plenty of features to make digital drawing easier and more pleasant than using a mouse. The setup is easy and this tablet even works with a Chromebook.
This student model is great for kids who love art or are doing digital school assignments, college students or hobbyists who just want to learn more about digital drawing and create fun projects. Just be aware––you get what you pay for, and the pen function is not nearly as responsive as on a more professional model.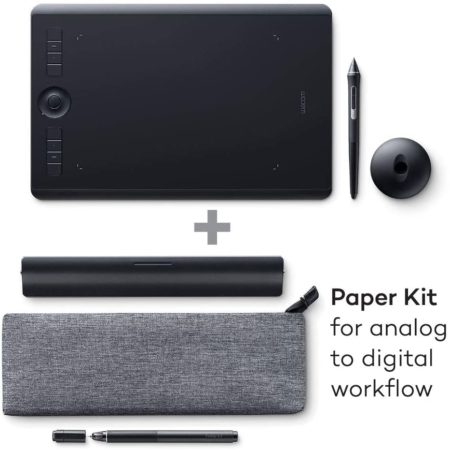 This version of the Wacom has all the features of the Intuos pro with an added benefit: you can draw with the pen on regular paper, and even if the tablet isn't connected to your computer or the internet, the device will store up to 200 sketches for later use.
If you travel a lot, but you're still looking for the sensitivity of a Wacom pro, this feature might be worth the added cost.
The downside to consider on this model is that most users reported having a bit of a learning curve in how to use it. If you're a pro then upskilling to new software in order to use the best tablet for artists is a no-brainer. If you're a beginner, you may be better off with something else.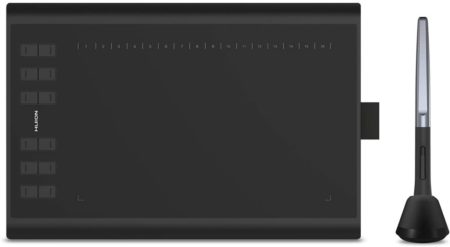 The Huion is one of the best tablets for artists on a budget. The pen may not live up to Wacom standards, but for illustrating, line drawing, logo design, etc, it will work just fine. And bonus––this tablet can connect to an Android phone (sorry, iPhone users), so it's that much more portable than tablets that need a full computer to run.
Some users have complained that the hardware itself doesn't hold up over time, but the low price makes this a great entry-level tablet. As you get used to the way it works, you can graduate to more durable options.
Stand-Alone Tablets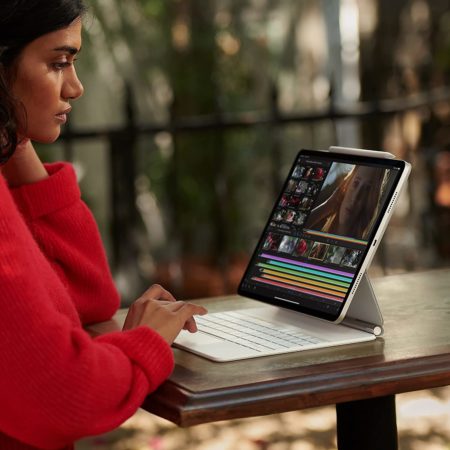 Apple and artists have gone hand-in-hand for decades, and the latest iteration of the iPad Pro is no exception to that. The two best arguments in favor of spending the $800+ on an iPad are it's versatility and the access to Adobe software right there in the tablet.
I'm not sure if an iPad is the best tablet for artists if they are in a professional environment––it won't work as well for animators, architects and designers needing high-end software that isn't compatible with an iPad. But it is hard to beat an iPad's on-the-go ease.
You can use it for everything from email and games to professional sketching. Plus, Apple products are just beautiful and fun to have around.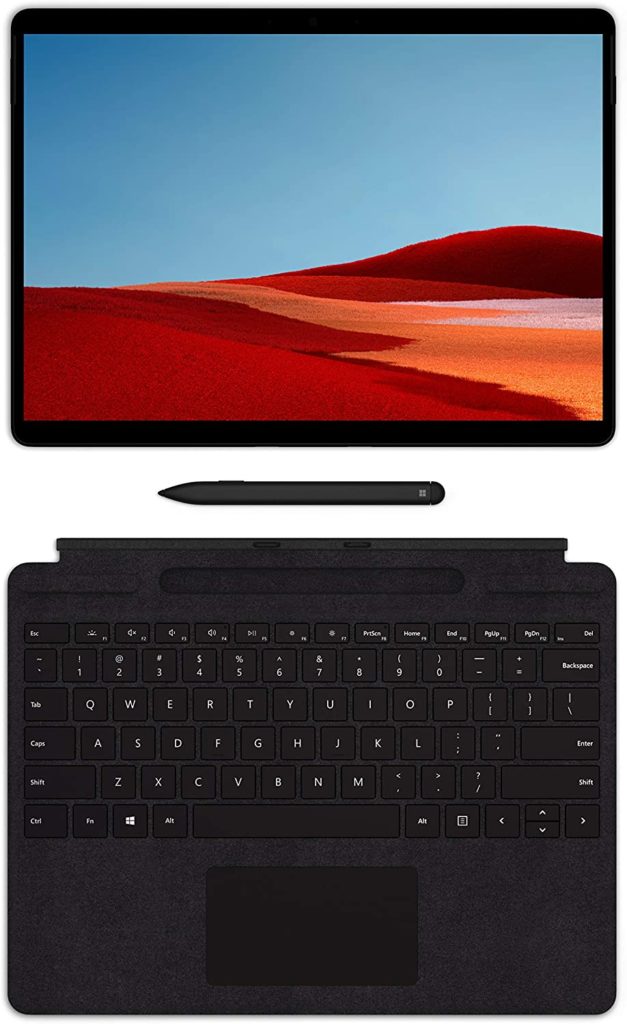 Microsoft has made some serious inroads in creative tools since the days of those "I'm a Mac" commercials in the early 2000s. (Any fellow millennials out there?) The Surface ProX is a great illustration of this.
While the stylus may not quite measure up to the Apple Pencil, the Surface comes with a keyboard and a hinged cover that allows it to be adjusted to almost any angle.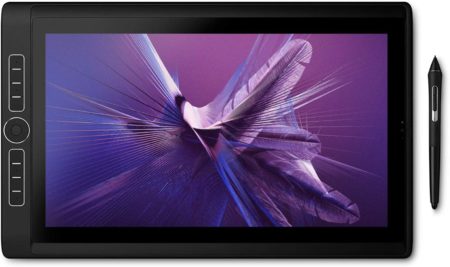 The Mobile Studio Pro is Wacom's answer to the iPad and Surface. It combines the powerful, drawing-focused software and hardware with complete monitor and user interface capabilities. Translation? You can now take the Wacom anywhere.
This just might be the best tablet for artists on the market. However, it's high price point likely puts it out of reach for anyone other than serious pros. If art is your main income stream and you travel a lot, the cost just might be worth it.
The Samsung Galaxy is less expensive than both the iPad and the Surface, and significantly less than the Wacom Mobile, making it a great choice for beginning artists who also need regular tablet capabilities.
The included pen does support pressure and tilt sensitivity, but not rotation. However, user reviews are good and most artists agree that as a starter tablet, the Galaxy fits the bill. The most common complaint is regarding brightness and color––if you're ultimately importing your sketches into a full computer, this isn't as big of an issue.
Accessories for the best tablet for artists
Even if you have the absolute best tablet for artists, you might find yourself needing additional accessories to enhance your drawing/painting experience. These tablet accessories also make great gifts for artists if you're on the hunt for a loved one!
Anyone who's drawn with a tablet for more than a few months knows that digital pen nibs, just like standard art supplies, wear out with time. If you're a Wacom user, you'll definitely want to stock up on extras!
There is a nearly endless variety of pen options to accompany the best tablet for artists––we like this slim variety from Wacom. It's thinner than the pen that comes standard, and gives a realistic drawing experience.
Unless you're working on a Surface, you need a tablet stand. While many situations called for a flat drawing surface, it can also be nice to set your tablet up more like an easel, particularly if you draw or paint that way often. You'll find this adjustable stand from Amazon comes in handy either at a desk or on the go.
If you've ever dropped your tablet on your face while trying to draw + lounge on the couch and binge-watch your favorite show at the same time…I'll just say you're in good company. Luckily, this pillow stand allows you to prop a tablet on your lap to avoid making that mistake twice.
Once you've done your research and decided on the best tablet for artists, the last thing you want to do is drop it! This handy strap attaches to the back of any tablet to make it easier to hold in one hand and draw with the other. It also doubles as a stand, so you can set the tablet up in a pinch.
Even the best tablet for artists only comes with a single stylus. If you're lucky, there will be two different pen nibs to try. However, if you use other instruments, you'll want to branch out. This four-in-one stylus from the Happy Swede comes with a micro-knit fiber tip, a precision disc, a brush tip and a ballpoint ink pen, giving you all the versatility you'll ever need.
An artist glove helps to reduce friction and reduce the chance that you activate the screen accidentally with your palm. Just like in regular drawing, you can "smudge" your work on a touch screen. The glove also comes in a skeleton design.
Conclusion
There is no one-size-fits-all best tablet for artists, but doing a little research ahead of time will help you make the best choice for you. Whether you're upgrading a trusty old tablet or just curious about whether they match the hype, we hope this list of the best tablets for artists helps you decide!
Keep the conversation going...
Over 10,000 of us are having daily conversations over in our free Facebook group and we'd love to see you there. Join us!