Table of Contents
This post may contain affiliate links. See our affiliate disclosure for more.
Gifts for creative people seem to have a bit more pressure attached to them, don't they? Because it's always those same creative people who seem to have the absolute best gift ideas for the rest of us.
But never fear! Today, we'll remove the pressure of finding gifts for creative people this holiday season by offering you some of our best gift ideas for creatives.
The list below includes everything from "under $20" gifts for creative people, books to be given as gifts to creatives, super quirky gift ideas for creative people and more.
Use the table of contents below to navigate this giant list of gifts for creative people and find the perfect idea to surprise your creative loved one this year.
Here's our list of the best gifts for creative people in 2021:
Under $20 Gifts for Creative People
To kick off our list of gifts for creative people, let's start with the most wallet-friendly options: the "under $20" list of gifts for artistic people on your list.
Finding the perfect gift for creatives doesn't mean you have to break the bank with original art or expensive technology. Often, creative people tend to appreciate thoughtfulness and creativity when receiving gifts.
If you'd rather spend a bit more on the creative person in your life, you can browse the "high-end" section for more expensive gifts for creative people after you're done here.
Now to the list of gifts for creative people in your life:
Peel 'n Stick Chalk Wall
Help the creative person in your life get their office organized or take a doodle break with these self-adhesive 9×12-inch chalkboard sheets. They come in two colors: slate gray or schoolhouse green.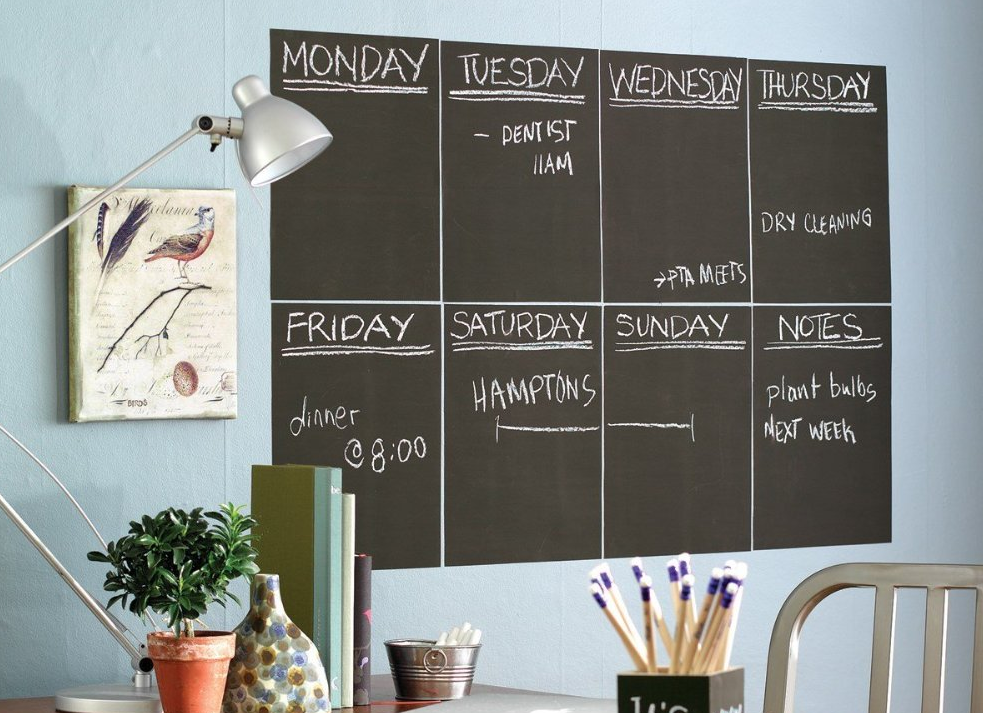 Waterproof notebook for the shower
The creative people in your life most likely get some of their best ideas while taking a shower. Give them the gift of never losing an idea again with this waterproof notebook.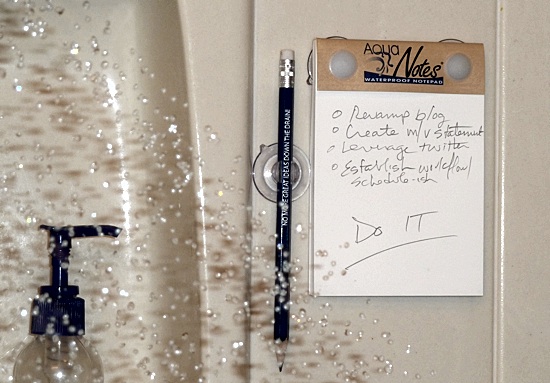 Sticker Pack for their laptop or water bottle
Creative people like gifts that help them express themselves. And who doesn't like to upgrade that boring stainless steel water bottle with some fun colorful stickers? I'm telling you, if you need simple and affordable gifts for artsy people, stickers are a total win! Shop stickers packs on Amazon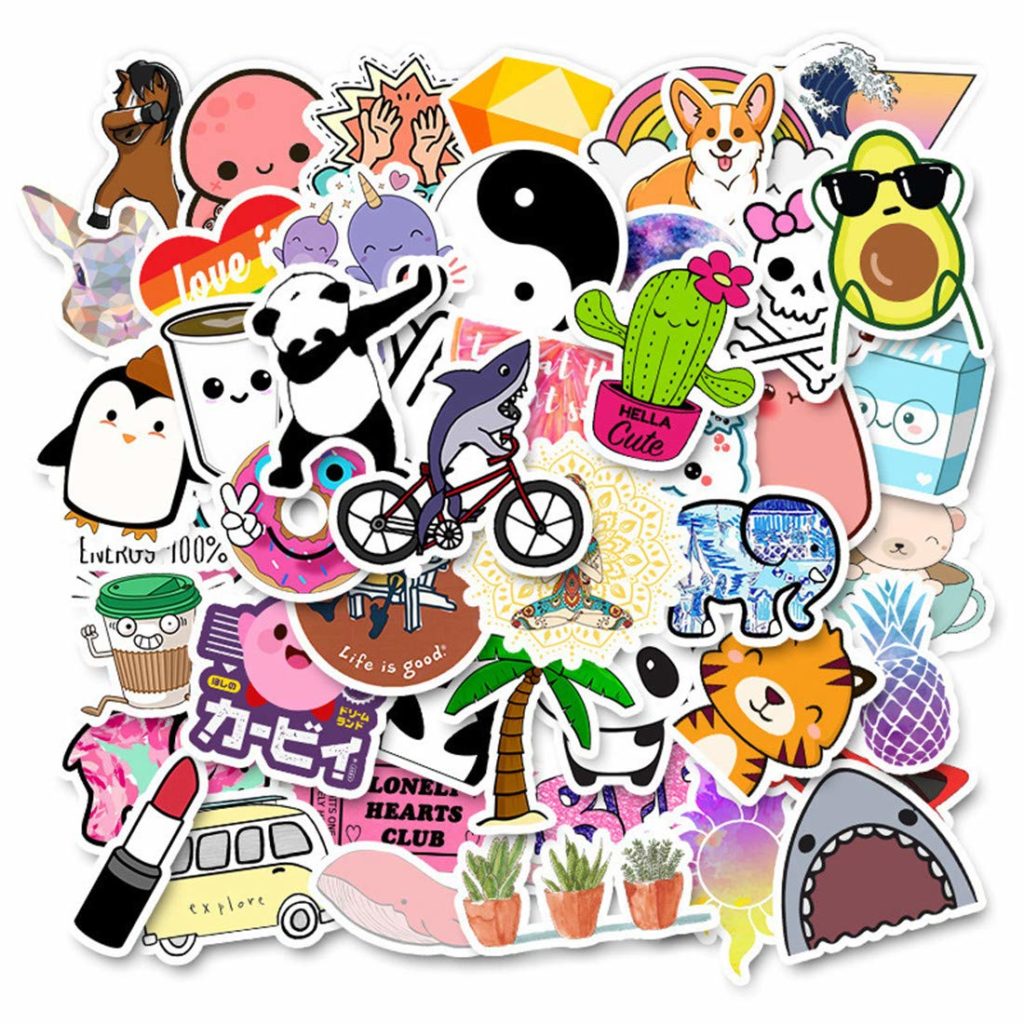 Retro pin art gadget for their desk
I have never met a creative person in my life who didn't sit down and play with one of these pin art sculpture toys with a big smile on their face. This is one of those simple gifts for creative people that are a guaranteed winner every time.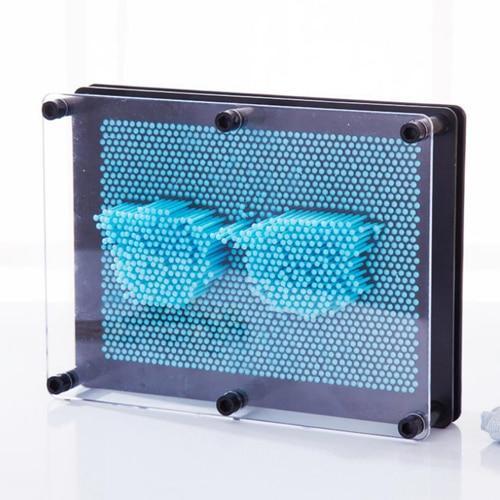 Guide to actually being creative
You'll see there are lots of books on this list of gifts for creative people (keep scrolling) but this one stands out as more than a book. It's an interactive, hands-on guide to being creative. And it's brilliant. Take a look.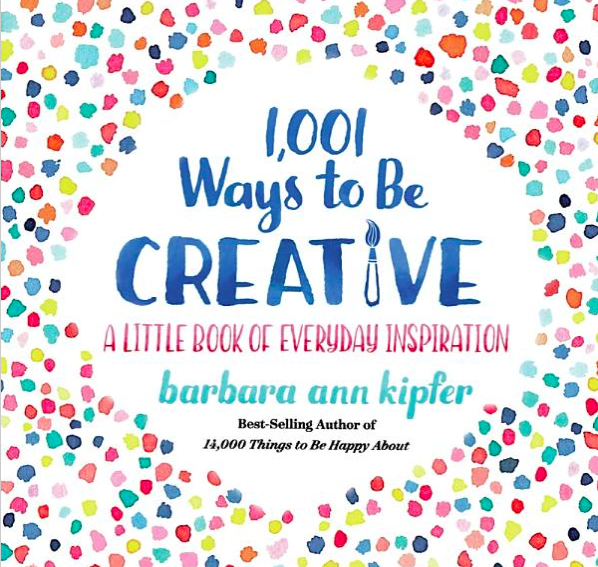 Sharpies. Seriously, any kind of sharpies.
There's something about Sharpies that make one of the best gifts for creative people. With all their different colors, sizes and styles, Sharpies are one of the most basic yet versatile creativity tools anywhere. And while it's one of the most simple gifts for artistic people you can buy, it's an almost guaranteed good holiday when your creative and artsy loved one opens this present!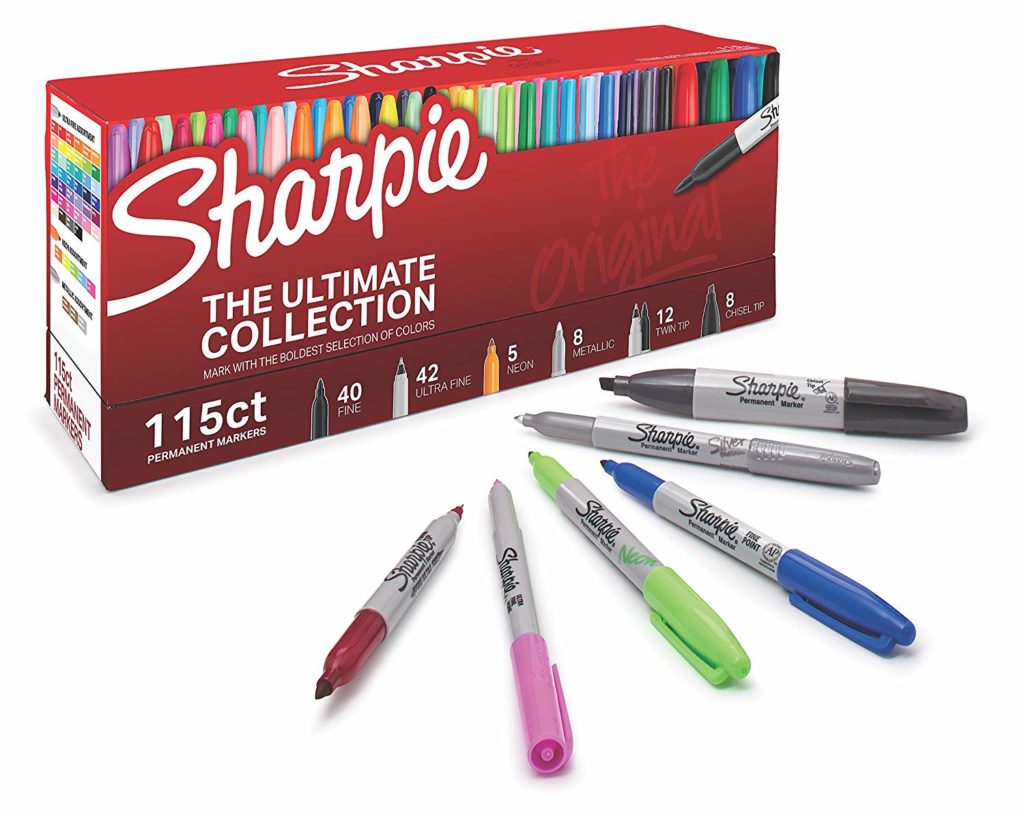 Start with a basic set of sharpies like this one. Or if you think Sharpies would be a really big hit with the creative person in your life and feel like spending more than $20, try this Ultimate Sharpie Pack instead.
Dot Grid Notebooks
As a creative person, there's almost no better gift than a simple blank notebook. I personally like the dot-grid sheets which allow you to go back-and-forth from writing to drawing to mocking up ideas. Here's a great one at a good price: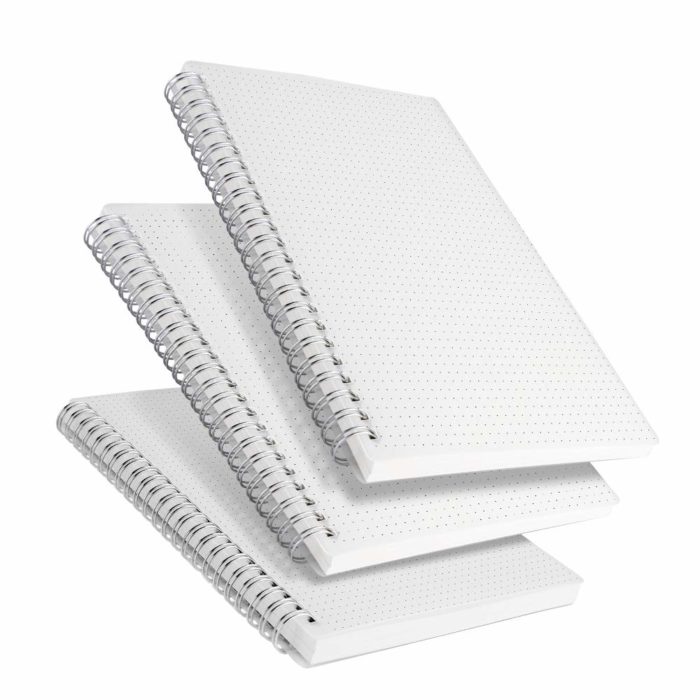 Books for Creative People
Of course, one of the best gifts for creative people can be a motivating, inspiring, or exciting book. Below, we've compiled a few books that will work perfectly as gifts for creative people who like to read, learn and excel.
Big Magic
Elizabeth Gilbert's books have been inspiring people for years. In Big Magic, she shares her unique understanding of creativity, shattering the perceptions of mystery and suffering that surround the process. A truly inspirational read for creative people.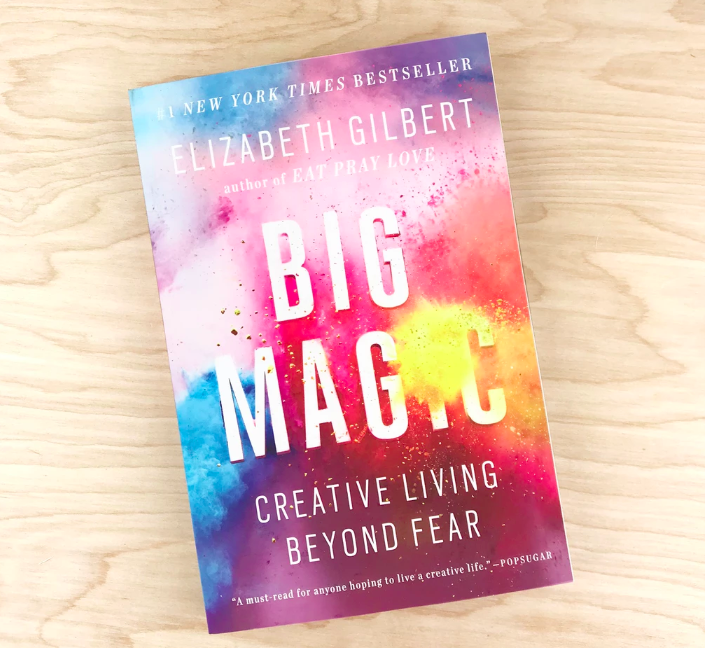 Creativity Inc.
Creativity, Inc. is an insiders look at one of the most creative companies in the world, Pixar. It dives into the processes and beliefs used by this world-changing entertainment company. While it does focus a bit more on business and creativity it's still one of the best gifts for creatives who are serious about learning from the best.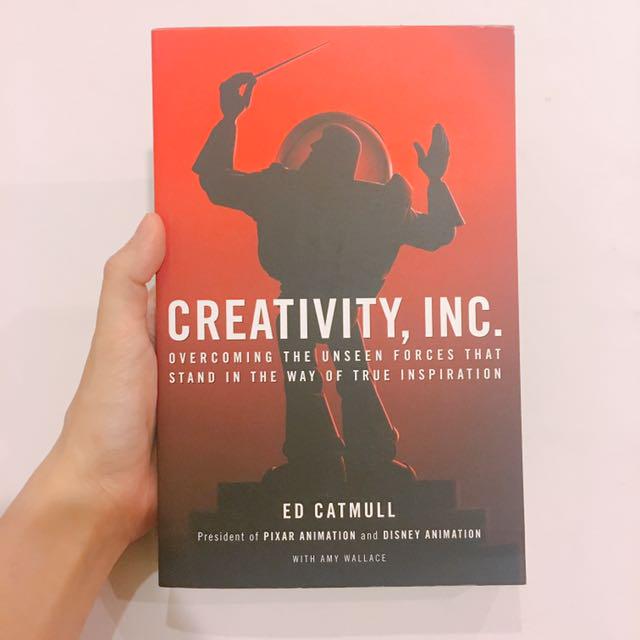 365 Days of Creativity
This fun and interactive book makes a great gift for any artistic or creative person in your life. With eye-opening new activities every day to spark imagination and exploration, this gift will keep giving all year long.
You might also want to try 365 Days of Art and 365 Days of Drawing too, depending on the creative person you're finding a gift for. Either way, any of the books in this series make great gifts for artists.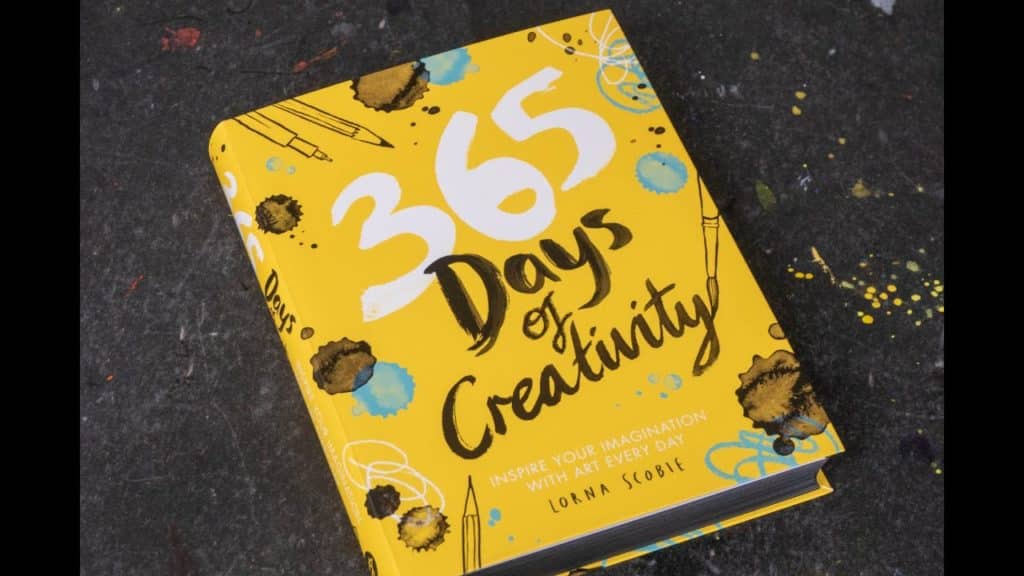 Creative Calling
This book from the founder of Creative Live will open the reader's eyes to how important creativity is in our daily fulfillment at work, at home, and everywhere else. If you need gifts for artistic people who want to change the world with their creativity, this book is a great choice!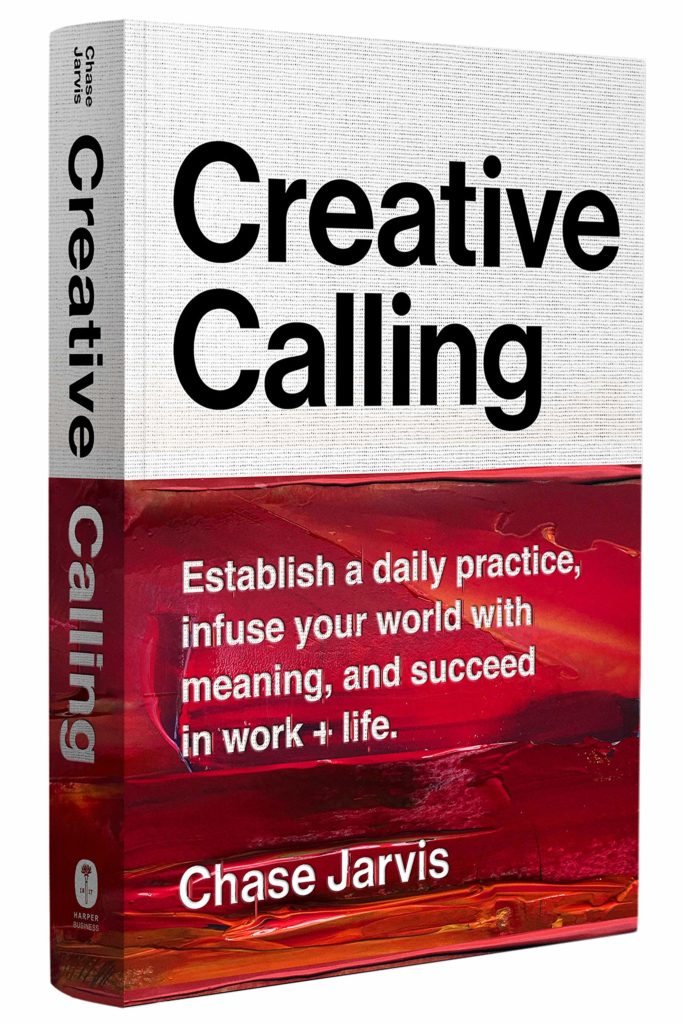 Originals
This book is a fascinating methodical look into what it takes to actually be original in the world. It examines huge successes and failures in art, technology, and innovation in order to answer the question: how can we all be more original and creative? It also happens to be one of my favorite books on creativity.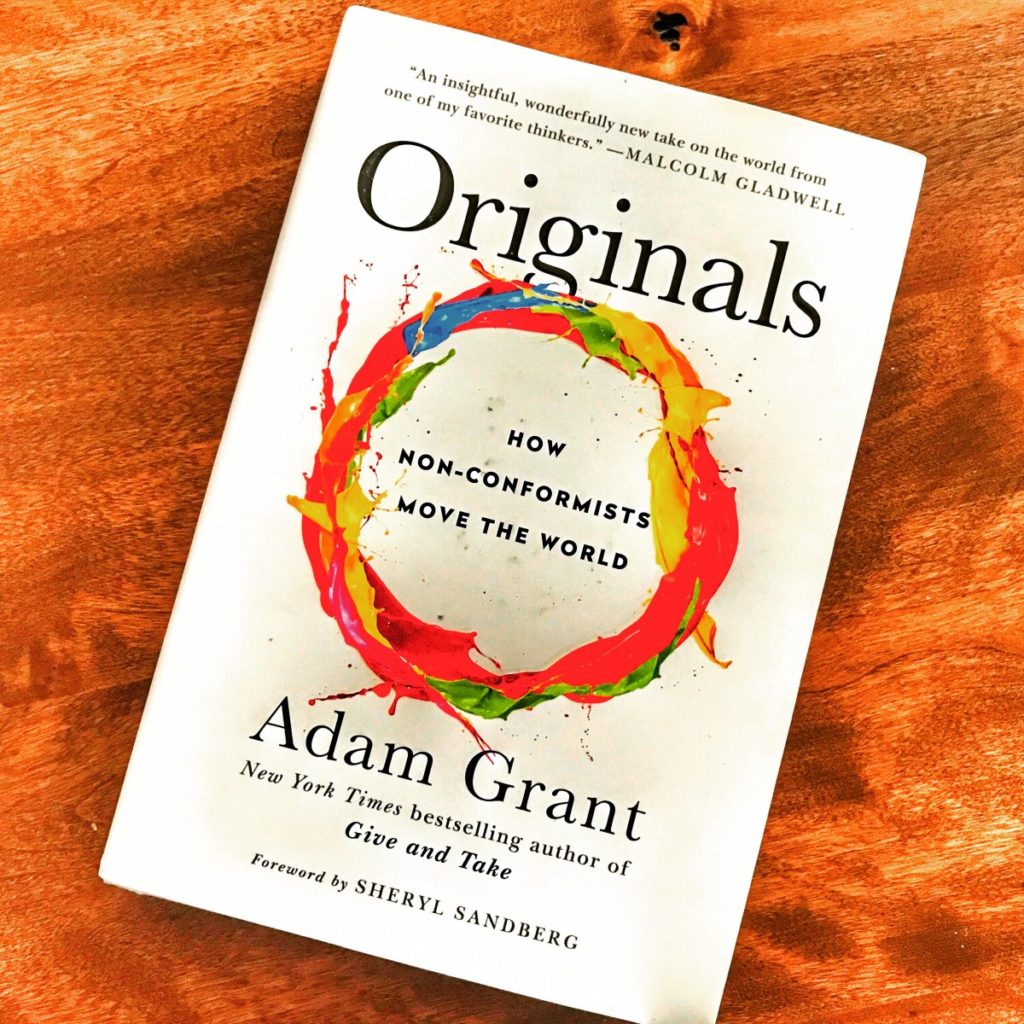 The War of Art
This somewhat timeless book on creativity is a probing look at the very real barriers creative people face as they strive to do their best work and make their best art. A must-read for anyone hoping to pursue a life of creativity.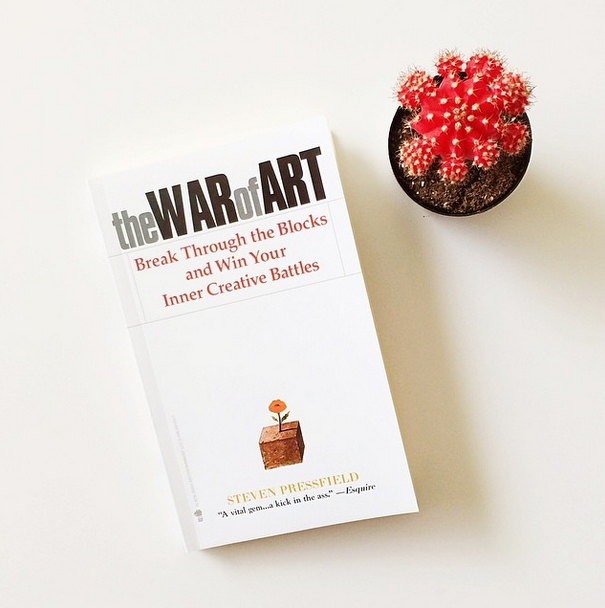 Steal Like an Artist
Almost more of a workbook than a sit-down-and-read kind of book, Steal Like an Artist is a simple guide to "10 Things Nobody Told You About Being Creative" making it a no-brainer on the list of gifts for artistic people.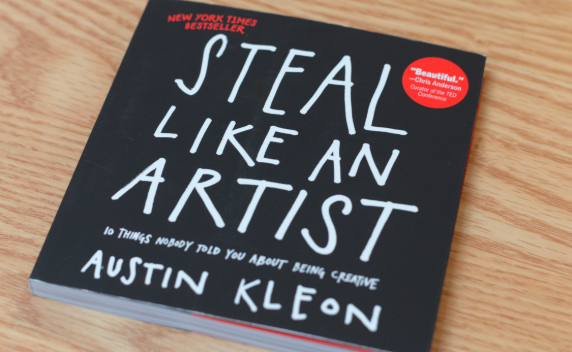 Creative Confidence
Written by two of the smartest thinkers in the realm of creativity, Creative Confidence helps us see that each and every one of us is creative.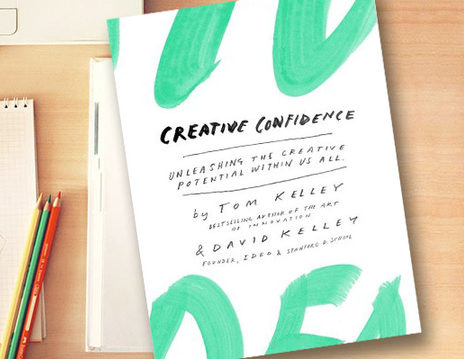 Over $100 Gifts for Creative People
Sometimes finding the exact perfect gifts for creative people means spending a bit more money. If you've got a creative person in your life who you're ready to completely spoil this holiday, look no further than the following gift ideas:
iPad Pro
There's not a creative person on the planet that wouldn't love a new 2021 iPad Pro this holiday season. It's the ultimate creativity machine and just begs to be used for drawing, painting, sketching, photo-editing, designing, writing, and all sorts of other creative endeavors.
Throw in an Apple Pencil too and you'll seriously be that creative person's favorite gift-giver for at least a full year.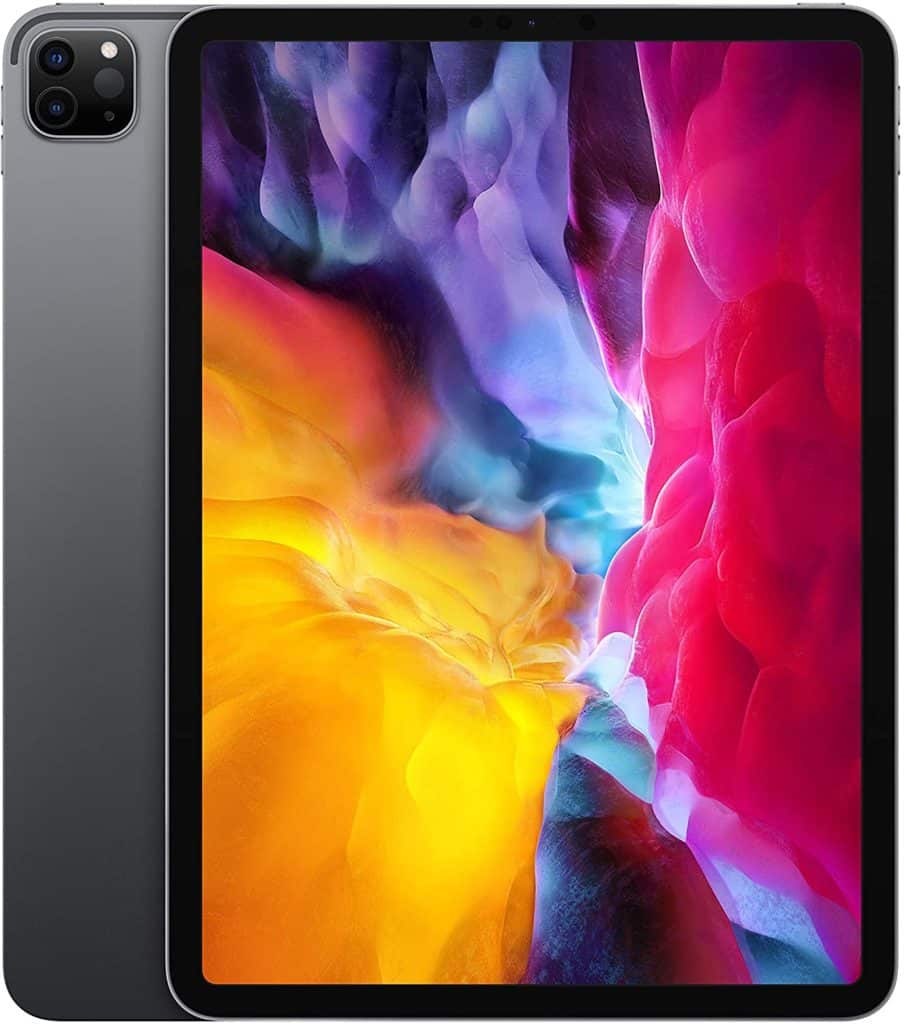 Wacom Tablet
While tablets like the iPad are quickly taking over the creative technology market, there's still a large, devoted, and enthusiastic crowd of creatives who love to work with Wacom tablets.
Wacom allows creatives to quickly and professionally edit photos and create digital artwork using natural pen control using one of their tablets. For a nice entry-level tablet that won't get outgrown quickly, try the new Wacom Intuos Pro Digital Graphic Drawing Tablet. It's a sure win.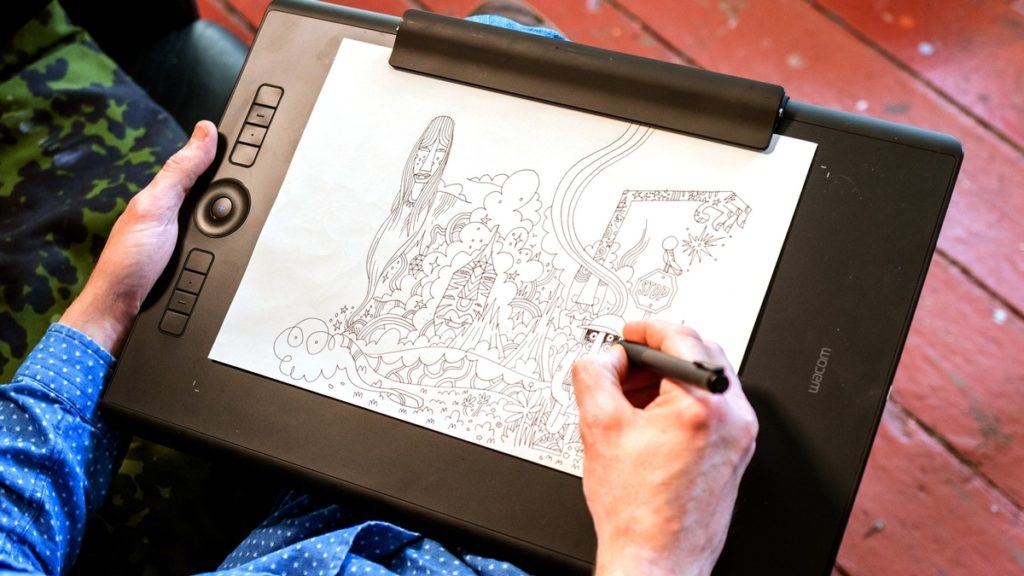 Printer
While it may not be the most sexy idea on this list of gifts for creative people, a new Printer could be just what your loved one wants this holiday. There are plenty of great printers for graphic design, but we recommend the HP OfficeJet pictured below.
If that's not the right fit, you can also browse endless printers on Amazon to find the perfect one.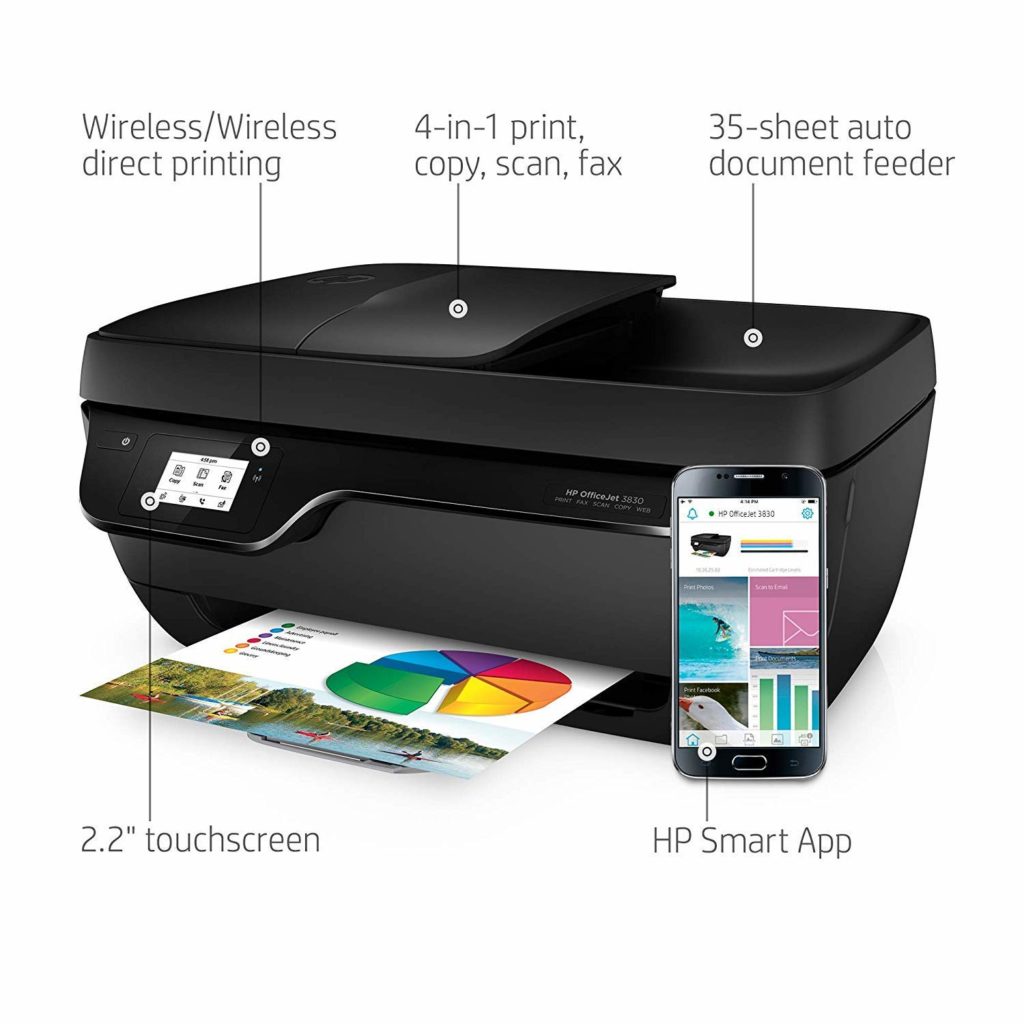 Headphones to tune out the noise
Ask just about any creative person and they'll tell you tuning out the noise around them can often lead to some real progress in their creative work. This holiday, maybe you ought to get them a nice pair of headphones to do just that.
Browse all of Amazon's best headphone recommendations or go with our absolute favorite noise-canceling headphones from Bose pictured below.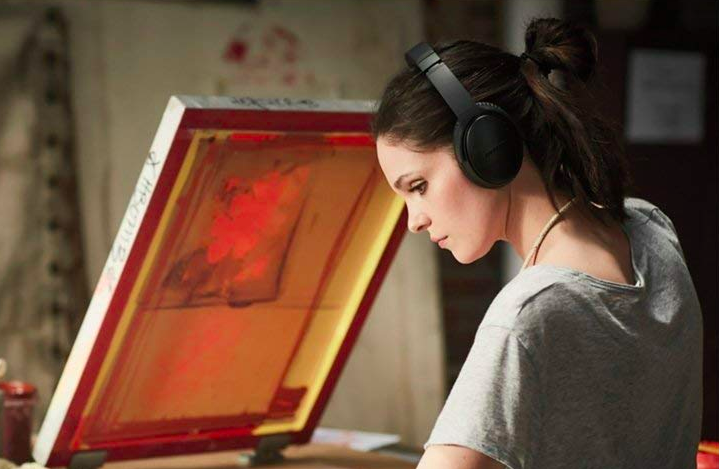 Quirky and Fun Gifts for Creative People
Chances are, the creative people you shop for are probably the most fun and quirky people in your life. Which is why having a section of quirky and fun gifts for creative people seemed like a must-have in this article.
There's a fine line between cheesy gifts and creative gifts, though. We've tried to walk that line carefully so you don't embarrass the creative people in your life with stale gift ideas.
The most creative toy on the market (still)… Lego
Lego has withstood the test of time for both children and adults as one of the most creative toys in existence. Try a basic set like this one or shop Lego on Amazon for all the most intense sets possible. Whether you need gifts for creatives or gifts for artsy people, you almost can't go wrong with a Lego set.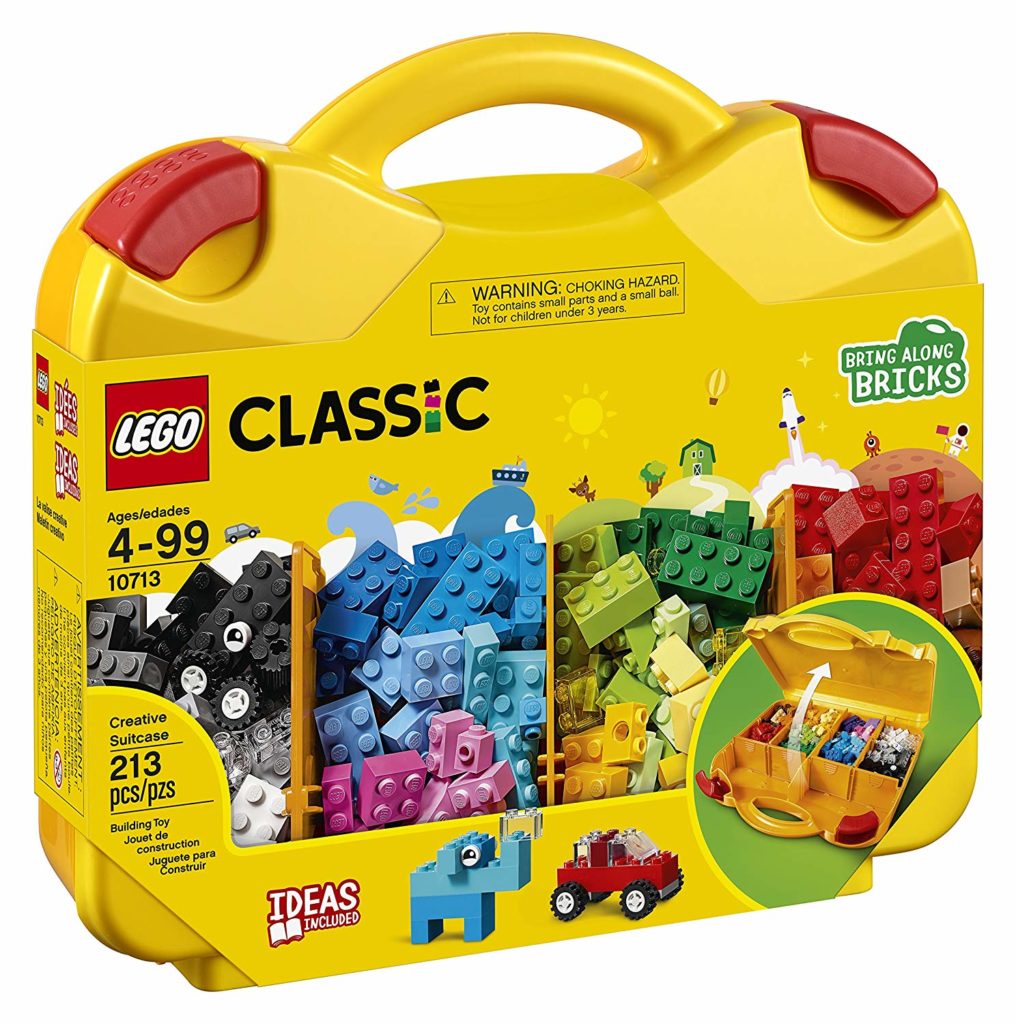 Computer decals (okay, it's more stickers)
We know we already listed stickers as a gift for creatives in our "under $20" section, but we can't help but include computer decals on the list here. There are thousands of creative decals that turn a boring computer into a creative person's dream!
Here are two we really liked (pictured below):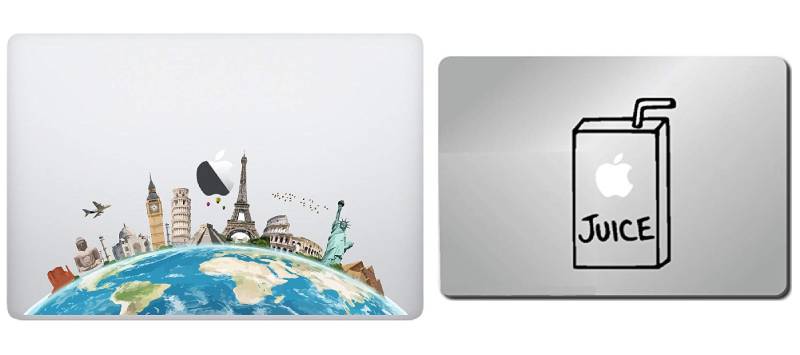 Creative T-shirts
Ask any creative person and they'll tell you they can't have enough creative t-shirts. Why do t-shirts make such great gifts for creative people? Maybe because there are more t-shirt designs in the world than there are human beings (at least it feels like it) so it's easy to express yourself with the perfect one.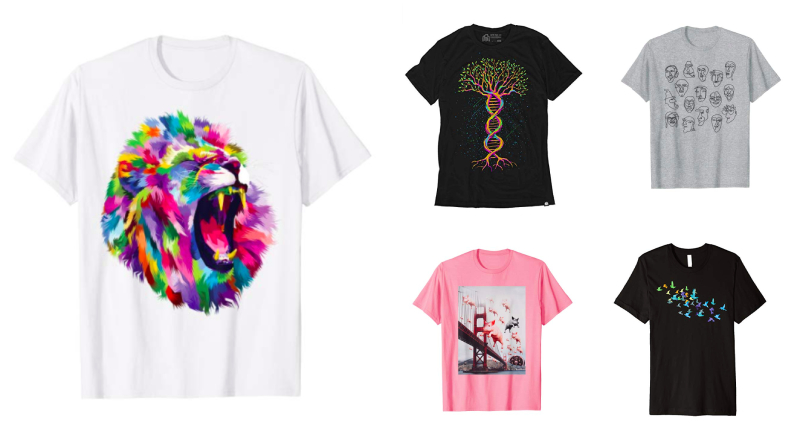 Practical Gifts for Creative People
Just because creative people tend to be a bit more eccentric and original, doesn't mean gifts for creative people can't be a bit more down-to-earth and practical.
Below are gift ideas for creatives who like to keep things colorful while still getting down to business with their creativity.
Four 2-inch tall cubes to tell you the time
This cube shaped alarm clock can be a great addition to your creative workspace. Each cube displays one glowing LED digit to make up the time display. Unlike static boxes usually associated with alarm clocks, this interactive collection of changing numbers can be arranged in any configuration.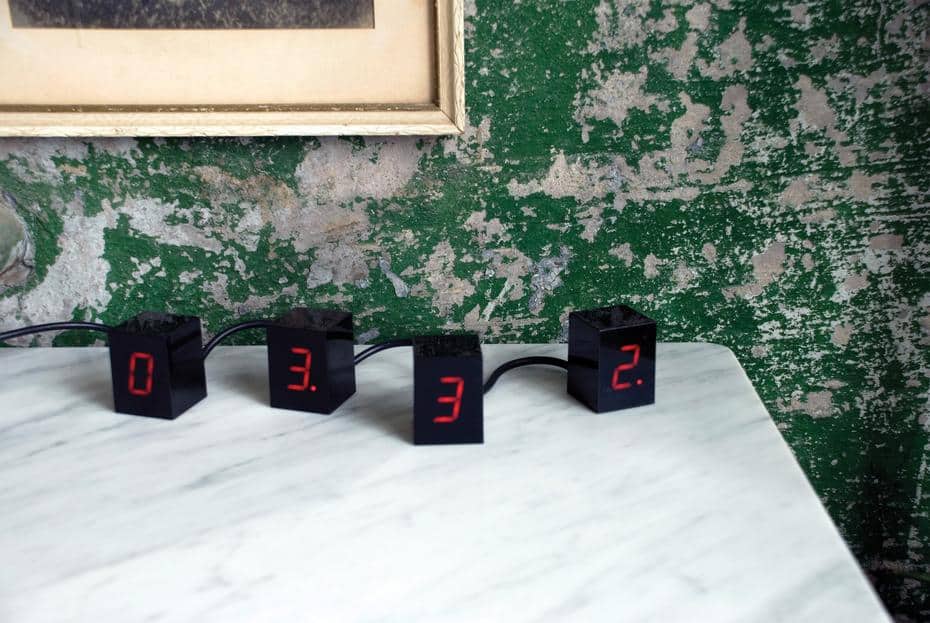 Gradient Puzzle | 500 piece
This Gradient Puzzle is a vibrant way to meditate on color and give your creativity a boost. The act of putting it together is slow and deliberate, where the color of each piece is used to locate its proper position. The material uses a thick stock and high-quality art paper, so the puzzle can be assembled again and again without losing its edge.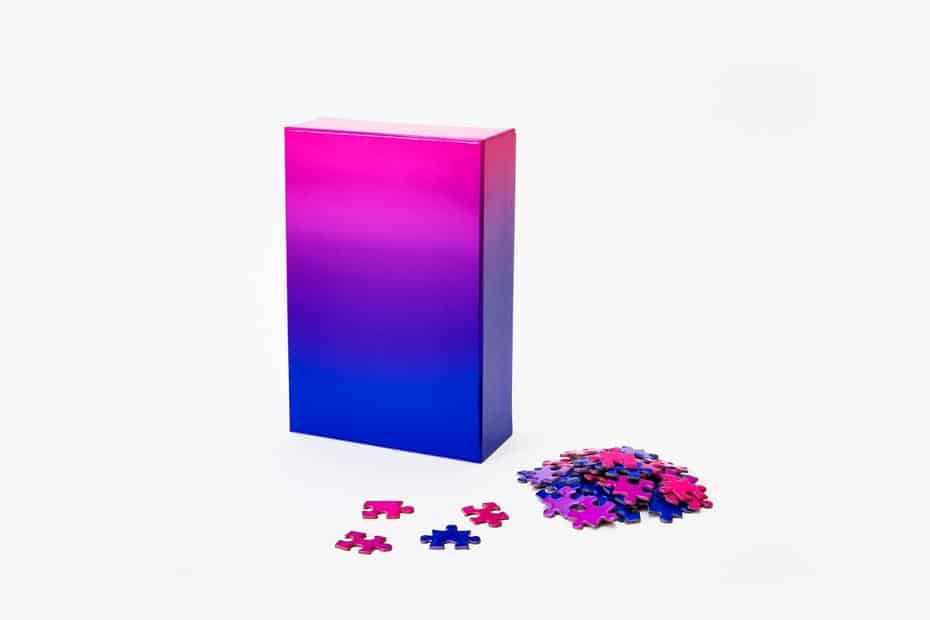 Boogie board for sketching ideas or making art
Not every idea deserves a page in your creative notebook. In fact, sometimes you just have to sketch something out, write down a reminder, or do some quick math (yes, creative people do math too).
For that, we recommend this super-cool, click-to-erase Boogie Board. It'll also save on paper waste, making it one of our favorite gifts for artistic people who just can't stop doodling.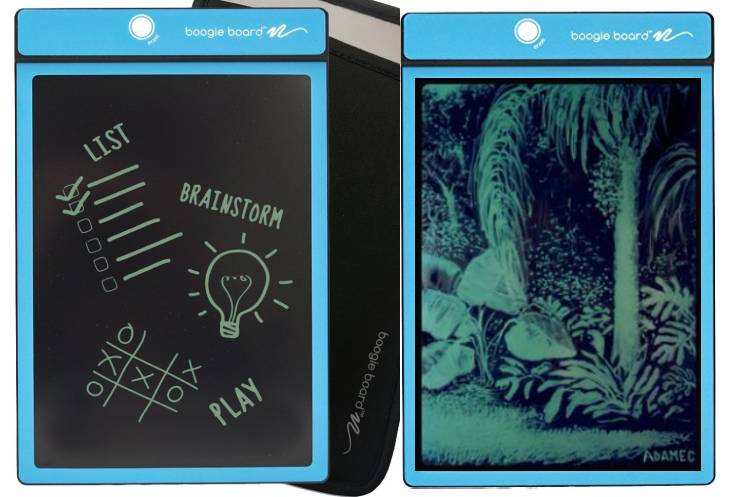 Speakers for getting in the creative zone
There's almost nothing better than tuning out the world around you and getting in the zone as a creative. Whether your loved one draws, writes, designs, paints, crafts, or does it all, some nice speakers are one of the best gifts for creative people, hands down. For an obvious win, try the Creative Pebble Minimalistic Desktop Speakers.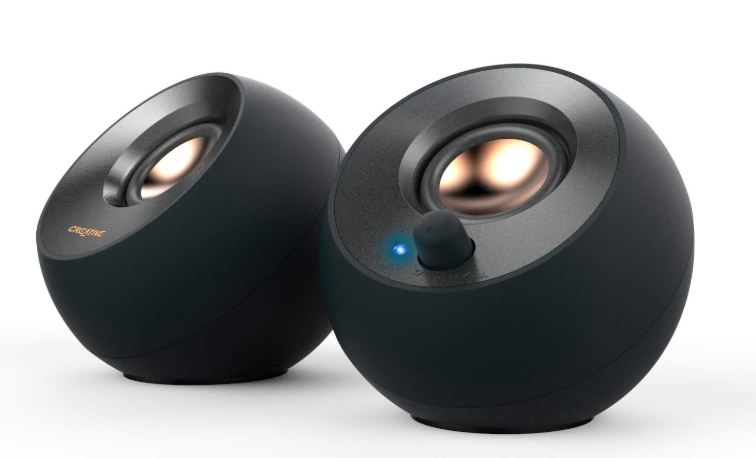 Timeular time tracker
If you're searching for gifts for creative people who also make a living being creative, you may want to consider this super-cool time-tracker for creatives. It's a six-sided dice that can be customized to track daily creative tasks. It syncs with your computer and phone to make time tracking easy and quite fun.
Foot rest and massager for long stints at a desk
If the creative person in your life spends a lot of time at their desk, you may want to consider treating their feet to a bit of respite. This foot-rest gives your feet and legs a much-needed rest while also adding a bit of circulation help and slight massage.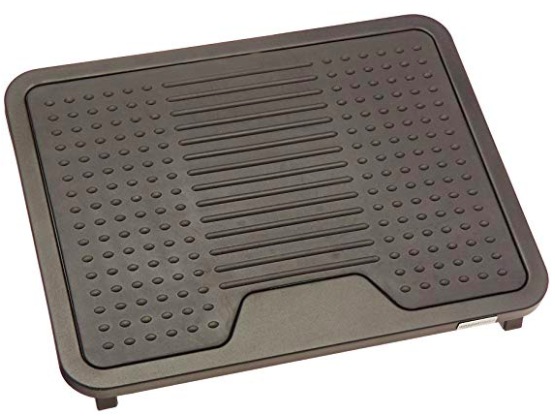 High quality overhead/computer lamp
Every creative person has been there: the "how did it get so late!?" moment when they're in the creativity zone, making something awesome. And what does a creative person need in that moment? A powerful lamp. We recommend this self-dimming desk lamp from Benq.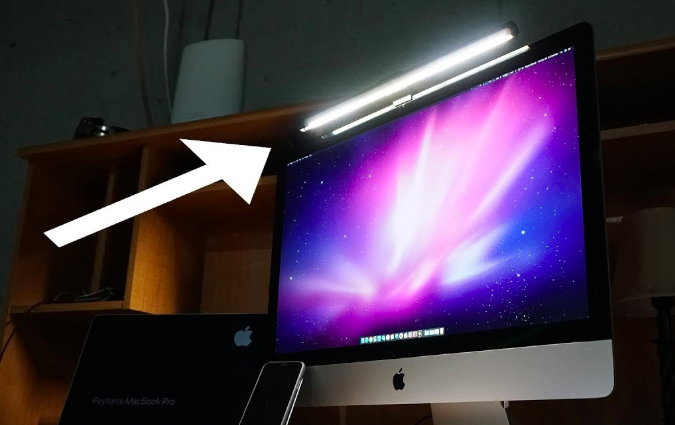 If your creative person is on the road more with a laptop, perhaps the Benq screenbar lite is a better choice.
Pantone book
If you're looking for gifts for creative people who work in print design, graphic design, or commercial art, look no further than the coveted Pantone Book. It's got a bit of a back-story that we won't bore you with right now, but trust us: this is something your designer friend/family member will want.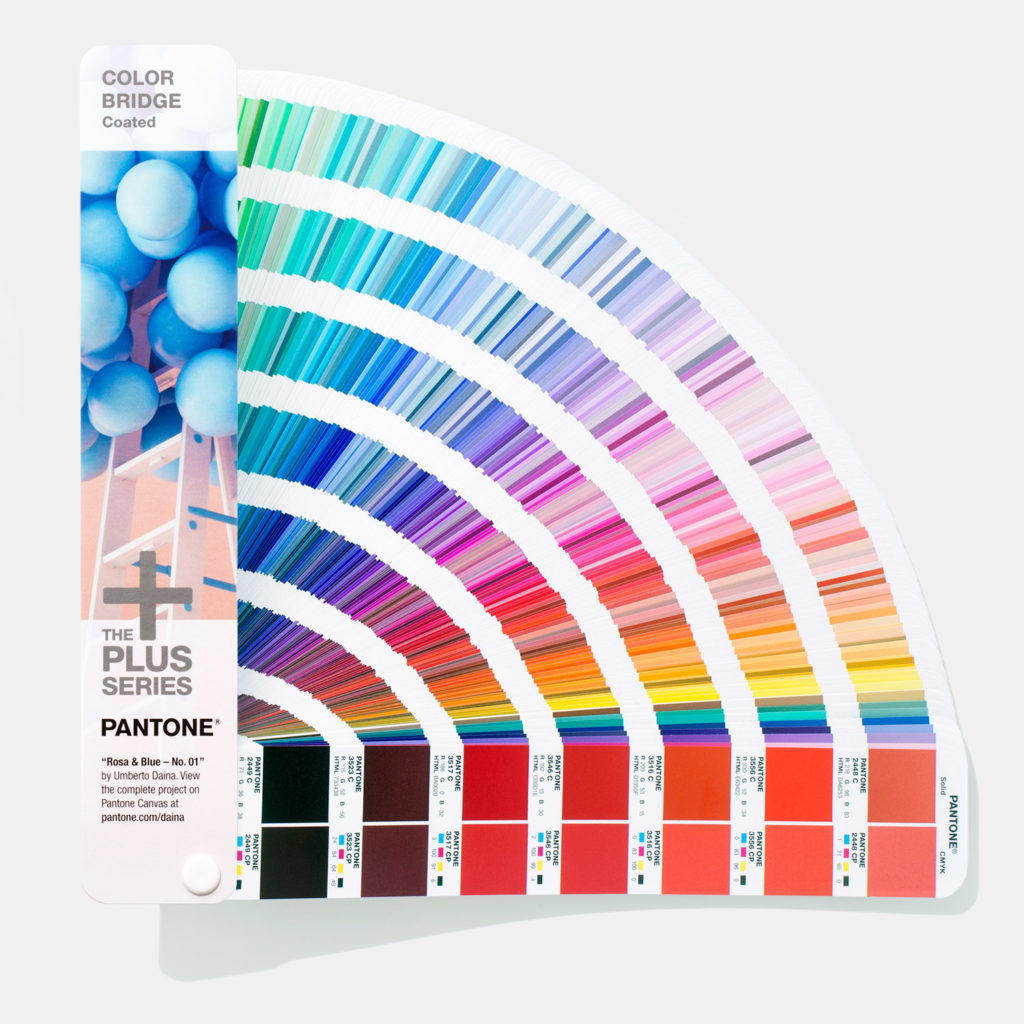 Reusable dot grid notebook
We didn't want to double up (we already listed dotted notebooks in another section), but we couldn't help but list this super-helpful reusable dotted notebook. It allows you to write/sketch anything you want, scan it into their app (which stores your writing/drawing safely in the cloud) and then erase the page and use it again later. It's a dream of a gift for someone artsy or creative in your life.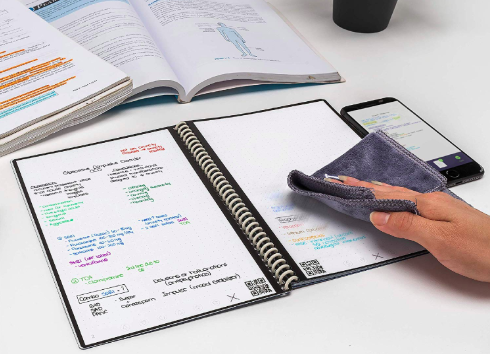 Technology Gifts for Artists
Wacom tablets are the perfect blend of something you can touch with your hands and still turn high-tech. The Bamboo Digital Notebook lives up to the Wacom brand in every way.
Artists will love that they can use real paper to draft their ideas in the way they love best: visually. The cool thing is, once they've drawn out what's in their head, they push a button and pow—their pictures and hand written notes are saved to a digital format.
If you know the kind of artist who is always bursting with ideas, but looking for ways to save on paper and collaborate with others in a digital space, this is the perfect gift for them.
3D printing has been in vogue for a few years. As home printers get less expensive, more and more artists are embracing the technology to make everything from jewelry to toys.
3D pens are a great way to dive into 3D plastic modeling without a full-blown printer, or do touch-ups on 3D printed creations. They are fun to play with and can help get ideas flowing for any kind of artist.
One of the reasons a 3D pen makes great gifts for artists is they are so simple to use. Some models are even safe for older kids who are into art. They are also new enough that the odds are your favorite artist doesn't already own one.
Light boxes might conjure up images of huge, bulky, expensive tables that aren't really necessary. However, technology has come a long way since then.
The LED Light Pad by Craftymint is perfect for copying sketches and making changes as needed. It's portable, affordable, and the light intensity is easily adjustable. Comic artists, animators, sketch artists, or really any kind of artist will find a light box invaluable.
Throw in some high-quality paper in different weights, and you've got yourself the perfect gift for artists!
Do you know an artist who is always drawing on a tablet, or even on their smartphone? A brush stylus is an incredible tool that adds an authentic texture to digital artwork.
Some gifts for artists may seem a little gimmicky, but a good quality brush can really bring digital art to life. With features like variation in line thickness and an ergonomic design, this stylus brush can make the difference between a clunky drawing and a textured, realistic work of art.
Professional artists and hobbyists will both love the chance to draw with a fancy new stylus brush, and it comes in a bunch of different colors, so you can get them what they love.
Fun Gifts for Artists
An artist needs a place to keep all of their pens, brushes, pastels, or whatever tools they use, right? What better place than this fun unicorn-themed pouch?
These pouches have a waterproof coating, so the hilarious image will last. And at 9"x7", there's plenty of room for all of that junk stuff lying around the office. So, if you share a home or workspace with them, this perfect gift for artists might actually be a gift for you, too!
This metallic sign has a great minimalist design, so it's fun to look at and practical, too.
Artists are often freelancers or contractors, and it can be difficult to separate work life from home life when you're always home. With more remote workers than ever before, a do not disturb sign might be just the gift your artist needs.
We've all suffered slumps in our professional lives—and the dreaded creative block is a very real, and frustrating, feeling. Perhaps staring at some of the great modern masters will help your favorite artist get inspired.
If that doesn't work, at least they can fill it to the brim with caffeine to jumpstart their brain. It's always good to have a plan B.
For the creative soul who has everything else. I mean really, who couldn't use a little more Bob Ross in their lives? This delightful bobblehead even talks, sharing some of Bob's most famous inspirational phrases.
This Bob Ross figure would make one of the greatest gifts for artists at a white elephant party, office gift swap, or as a special keepsake for a loved one. Because if this doesn't bring a smile to their face, nothing will.
Books for Artists
Whether they're just getting started or have been drawing for years, every artist could use a little help in the idea-generating department. This 30 Day to Draw Challenge book contains 365 different drawing prompts to help get those creative juices flowing.
It might be fun to gift one of these books to an artist and keep one for yourself, then challenge each other to work on different styles and techniques. This would also be a great present for someone who has taken time off from their art and needs a little nudge to rediscover their love for it.
The title of this book by Sarah Urist Green says it all: You Are an Artist. Presenting your favorite creative soul with this book can help affirm to them that you believe in their work and their choices.
The book is full of thoughtful prompts that go beyond a quick phrase. Each assignment highlights a real artist's unique technique and gives ideas for how to practice and implement that approach into real art projects. If you're stuck on gifts for artists, this book certainly makes a special one.
If your creative friend wants to turn their passion into a business, perhaps reviewing this list of books on freelancing will help.
Art Supplies Gifts 
So many artists are inspired by the world around them. When something catches their eye, wouldn't it be great if they had high-quality supplies at their fingertips?
This sketching wallet fits into a bag and is loaded with five different kinds of pencils, a sharpener, an eraser, and an A5 sketching pad. It's not too big, and not too small, so everything a creator needs to sketch on a whim is right where they need it.
When you absolutely don't know what kind of gifts for artists to get, give them something new to experiment with.
Watercolor brush pens can be used to blend colors in an interesting way. They are sometimes used to achieve a similar look to watercolor paints, but in a form that is easier to take along places and has less prep work and cleanup.
In short, these vibrant pens are a relatively inexpensive way to play around with a different kind of medium. What kind of artist wouldn't love that?
Artists aren't known for their organizational skills. With this apron, they can have all of their tools accessible and look legit at the same time.
This heavy-weight apron has ten pockets—enough to hold all of those brushes, tubes, pencils and rulers. One of the coolest features about this particular apron is that it wraps fully around the back, so if your artist is particularly messy, this will save their favorite outfit from total ruin.
Happy shopping!
As you consider what to get the creative in your life, there are a few tricks that can help you narrow down the list. Sometimes talking to their friends, siblings or parents can help you get further insights into which gift to get.
And you can always try putting yourself in their shoes – what projects do they spend their time on? What would make their life easier? The best gifts for artists and creative people might be the ones they didn't even know they needed.
In the end, no matter what you choose, what is most important is that the gift is something that comes from your heart.
Keep the conversation going...
Over 10,000 of us are having daily conversations over in our free Facebook group and we'd love to see you there. Join us!