This post may contain affiliate links. See our affiliate disclosure for more.
Running my own small business, I work with freelancers and contractors all the time. And I'm constantly shocked at how many new freelancers don't understand freelancer invoicing basics, like how to send an invoice or make it easy for clients to pay you for your work.
I guess I shouldn't be surprised, most freelancers went to school to be marketers, designers, writers, or work in some other specialty.
Freelancer invoicing just wasn't in any of their class curriculums.
So today, I'd like to offer my own "class" on freelancer invoicing: a simple yet effective guide to invoicing as a freelancer.
We'll start with the basics of freelancer invoicing and then move to more advanced tips and techniques to help you send invoices quickly and get paid on-time, or you can get paid early if you know who to ask.
We've also got tons of other freelancer invoicing resources on the blog including
But if you're just getting started with freelancer invoicing, all of that can wait until later. You're probably asking yourself some pretty basic questions (yet, frustrating if you've never done it before) such as:
How do I make my own invoice? or
What should you put on an invoice?
So let's dive into this guide and make some serious progress in your freelancing. This is Freelancer Invoicing 101.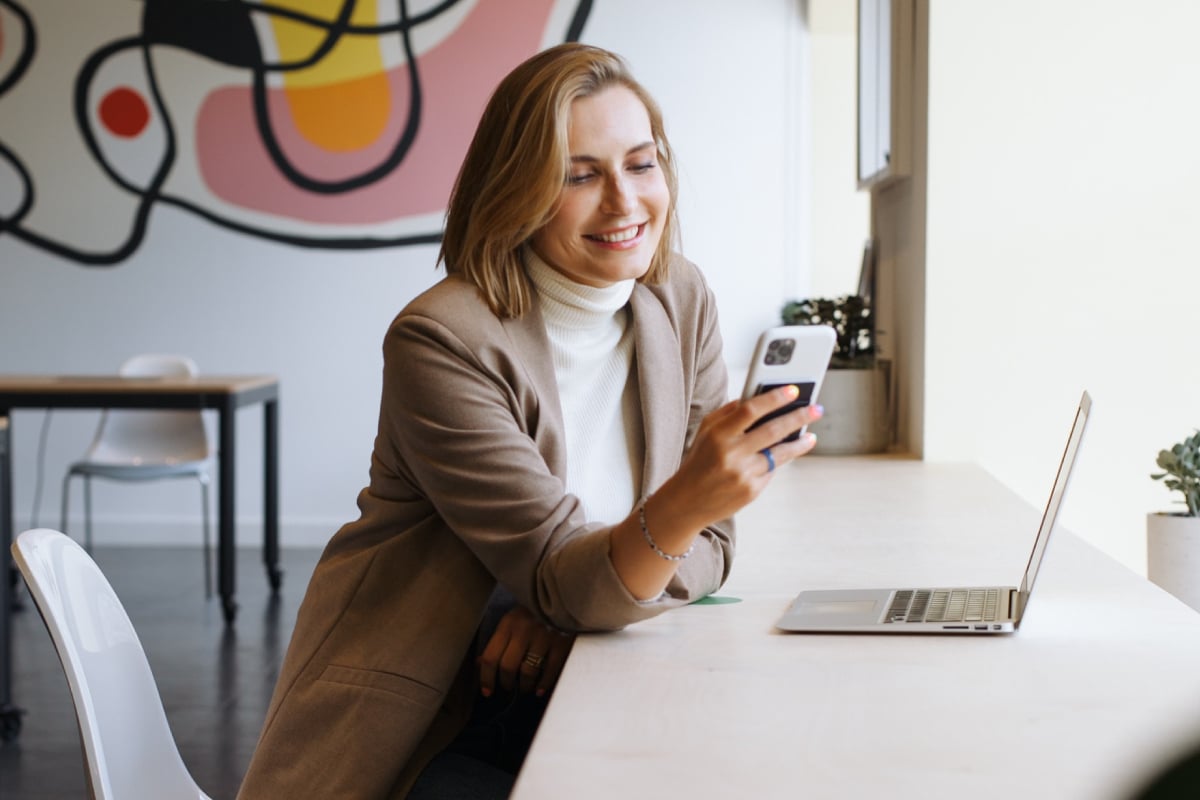 5 Big Questions About Freelancer Invoicing (FAQ)
To start, I want to answer some of the biggest questions you might have about invoicing as a freelancer. This will allow us to start with a common foundation for the remainder of this freelancer invoicing guide.
How do I make my own invoice?
Making an invoice can be as simple as opening a word document and typing a few details including business name, services rendered, cost of services, and terms of payment. Many people choose to use invoicing software to make the process easier.
How do I write a simple invoice?
Writing a simple invoice is pretty easy and you've got lots of options. You can download and use a free invoice template or you can fill out the fields of an invoice generator which will then automatically create your invoice.
The key is to keep your process fast and simple because you typically can't bill loads of hours to creating invoices (more on that later).
What should you put on an invoice?
If you're not sure what should be included on a freelancer invoice, you're not alone. It's really quite simple. At a minimum, you should include the following when invoicing as a freelancer:
1. The word "INVOICE"
I know this seems obvious, but your invoice is more likely to get paid if you include the word "Invoice" somewhere large, bold, and at the top of the page. This signals to people they have a bill due and they're more likely to process it quickly.
2. Your business name
Every invoice should include your own name. If you're a solo freelancer, this can simply be your personal name. If you have a business name or work on a team, this should be your company name.
3. Your client's business name
If you're doing work for a company, include the full company name when invoicing. If you're doing work for an individual, just use their own personal name on the invoice.
4. Description of services rendered
In the main area of the invoice, provide an itemized list (use a table or bullet points) of services you've rendered to your client to outline exactly what the invoice is for.
5. Cost of services rendered
Next to each item on the list of services, include how much it cost. Alternatively, you can just include the total cost for all services if you don't want to break out each item.
6. Payment terms (when and how to pay)
Prominently feature payment terms (such as "Due on Receipt" or "Net 30") on your invoice as well as clear instructions on how to pay. Using a tool like Freshbooks or Bonsai will remove any confusion on how and where to pay your invoice.
BONUS: Additionally you may want to consider putting the following on your invoice:
7. Business addresses, emails, phone numbers, etc.
Some clients require that you include certain contact information for both their company and yours on your invoice. These can include email addresses, physical addresses (just use your home address if you work from home) or even tax identification information.
8. Invoice number
While not necessarily required, adding an invoice number to your invoice can help referencing invoices later. Instead of trying to find "my last invoice" in your records or even "the invoice you sent on Oct 12", you can just refer to the invoice as "invoice #1234" when talking with your client.
Beginner tip: if this is your first invoice, don't make the number "0001" as it will give away just how new you are to freelancing. Instead, make up a number and then just add +1 to the number each time you create a new invoice.
9. A thoughtful note
You may want to consider adding a thoughtful, personalized note to your invoice as well. Not only can these help solidify your relationship with each client, one study showed including "please" or "thank you" on your invoice can increase your likelihood to get paid on time.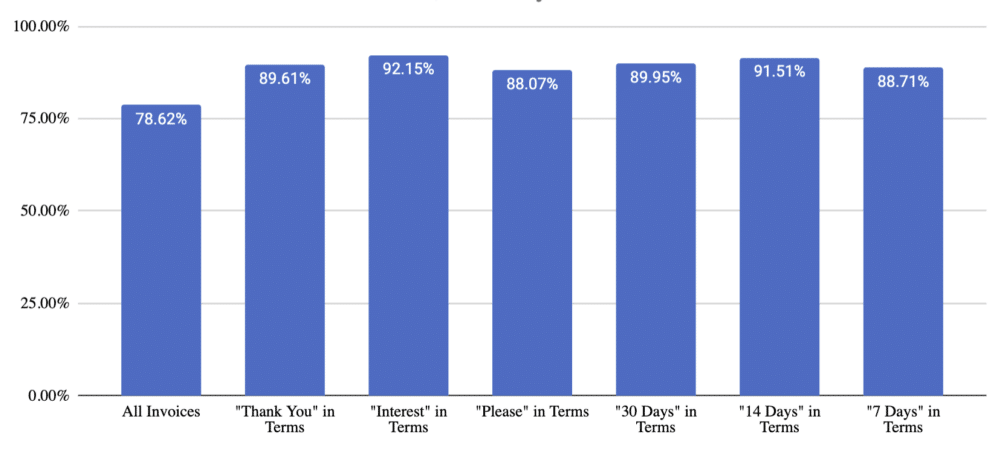 How do I invoice as a freelancer?
Okay, now that you've got a well-written invoice with all the important details, it's time to actually send the invoice. Also known simply as "invoicing."
So how do you invoice as a freelancer?
Simple. You just send the invoice to the client and make it obvious that's what you're sending. Here are the most common ways to invoice as a freelancer:
1. Send your invoice via the physical mail
Depending on your client's preferences and your own business practices, you may want to send your invoice in the mail. This reduces the chances of an email getting lost, forgotten, or ignored by your client. However, it also increases costs and time to get an invoice sent.
2. Send your invoice via email
While historically many invoices were sent by physical mail, the majority of invoices today are sent via email. Lucky for you, this often leads to quicker processing and faster payment for your work.
When sending an invoice via email review these best subject lines for freelancer invoicing—they'll increase your chances of getting paid on time.
3. Send your invoice with software
Of course, the final option is what most modern workers use (and expect) for freelancer invoicing—that is, to send your invoice using invoicing software.
We've used, reviewed, and asked our readers about dozens of freelancer invoicing apps and here are the 5 that stand out every time:
Do you bill for invoicing time?
Now that you understand the basics of freelancer invoicing, there are a few more advanced questions we need to get to. For example: should you bill your clients for the time it takes to create an invoice?
If you've already built these costs into your original bid or have made your client aware of it, billing for invoicing time is perfectly fine. Some choose to simply split administrative costs up between their clients, which would also take care of the hours you spend managing invoices.
Of course, this becomes less of an issue if you choose to use a software like Freshbooks where you can create invoices in less than 60 seconds and then the technology follows-up with clients and manages the invoices for you, dramatically cutting down on billable hours wasted on invoicing time.
The same goes when invoicing for meetings and other miscellaneous tasks. If the client agreed to it or you've made them aware of it, great. If not, you shouldn't bill for it.
The real trick to successful freelancer invoicing
Now that you've got a basic understanding of what it takes to create and send a freelance invoice that will get paid, it's time to get back to the work you love the most (and the work clients pay you for).
The real trick to successful freelancer invoicing is to make it as seamless as possible—working it into your process so well that it happens almost on autopilot (tech helps with this).
That way, you're not wasting lots of hours every week creating invoices, chasing down invoices, and doing other freelancer invoicing tasks that take you away from your most important work.
Keep the conversation going...
Over 10,000 of us are having daily conversations over in our free Facebook group and we'd love to see you there. Join us!