Table of Contents
This post may contain affiliate links. See our affiliate disclosure for more.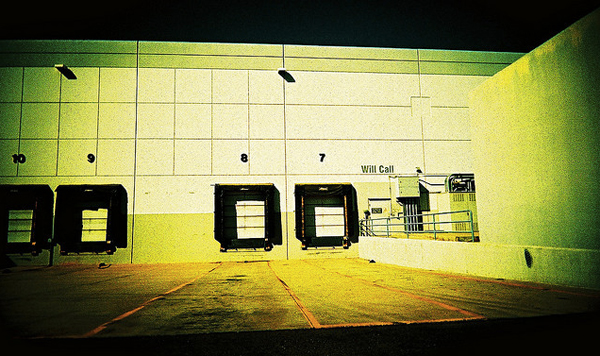 Cover letters are a great way to make a positive first impression.
In the design world, the purpose of a cover letter is to introduce a portion of your work history, to exhibit your ability to write intelligently about yourself and your work, to explain the ways in which your work can benefit the hiring company, and to express a bit of your personality.
It is a rather tall order to hope to accomplish this in a few, succinct paragraphs, but it is a vital skill to develop.
No matter how amazing your actual design work may be, if you are unable to construct an understandable paragraph, your chances of being hired by any firm are reduced considerably.
Unfortunately, undergraduate and graduate design programs do not usually teach writing for business, so writing cover letters can leave many designers feeling clueless.  Below is a short list of things to avoid in your cover letters.
The following practices are destined to result in failure, so do your best to steer clear of them.
1. Trying Too Hard
As a designer, catching the eye of a potential employer is all about creating an attractive introductory package.
Choosing attractive paper, developing an overall design for your portfolio, cover letter, resume, envelope, address label, and, in essence, branding yourself, are extremely important steps to take when applying for a position in design.
However, your cover letter should be the essence of simplicity.
Even if the logo you created for yourself is in all lowercase letters, or your resume sports a series of interlocking text boxes, do not repeat these images in the body of your cover letter.  Though the stationary used can repeat design motifs, the body of the cover letter should be clear, concise, and clutter free.
2. Copping Out
Yeah, you've won every major design award for the last ten years.  This is all well and good, but if the first paragraph in your cover letter changes tense three times and features repeated typos, no number of awards will save you.
If you know that your ability to write is not on par with your ability to design, find a friend or relative with more writing skill and experience, and ask them to edit your letter.
Don't shrug and expect your portfolio to speak for itself.  Without a proper cover letter, your portfolio may never reach the appropriate desk.
3. Skipping Research
Generic cover letters are as easy to spot as bad Photoshop jobs.
Before sending that cover letter with "Dear Sir or Madam" at the top, go to the website of the hiring company and look for the relevant name.  If you are responding to a posted position, address the letter to the person listed in the notice, paying special attention to the way their name is spelled and whether they are male or female.
If you are introducing yourself to a company, use the company's online directory to find the particular person who would most benefit from your design work, and address your cover letter to them.  Read articles or blog posts about the company, so that you can write about them intelligently.
Do not send a cover letter that merely swaps one company's name for another, or the design firm will treat you the same way.
4. Bragging
A close relative of "Copping Out", bragging, or talking about your own design prowess, is a no-no.  It is probably not something you would do on a date, so why would you do it in a cover letter?
Giving a little information about your work background, and why it is relevant to the particular position for which you are applying, is a good idea.  Waxing rhapsodic about the fact that you have been invited to the last three AIGA galas is far less of a good idea.
Keep your cover letter factual, clear, and make sure that it focuses on what you can do for the design firm, as opposed to what you have already accomplished for some other company.
5.  Name-dropping
Name-dropping can backfire horribly and spectacularly.  If you put a name in your cover letter, know that it will most likely become a topic of conversation if you reach the interview process.
Be very certain that the person whose name you include in your cover letter actually knows the person who is hiring.  Get the permission of the person you are name-dropping before including it in the cover letter.  Make sure that they are comfortable with being contacted by the hiring company or person, if the need arises.  If all of the aforementioned criteria are met, then, and only then, is it appropriate to include the name of an outside entity in your cover letter.  Otherwise, avoid it.  It can be very awkward for all involved and has the potential to damage your credibility.
A few final words to the wise
Writing cover letters actually boils down to using common sense and paying attention to detail.  Having someone else read any cover letters before you send them off is very helpful.  Plan ahead and take the time to ask for help.
With practice, writing cover letters will seem less daunting.  Mind you, if you know what to avoid before starting, chances are, you will not have to write very many. What other errors and mistakes should designers avoid when writing a cover letter or applying for a job? Share your answers in the comments!
Keep the conversation going...
Over 10,000 of us are having daily conversations over in our free Facebook group and we'd love to see you there. Join us!