Table of Contents
This post may contain affiliate links. See our affiliate disclosure for more.
Banking is a core part of every freelance business.
While looking for some banking alternatives, I came across Found, and after trying it for myself, I feel ready to make my own review. 
In my review, I will discuss Found's main features, pricing, pros, cons, and more.
Let's get started.
What is Found?
Found provides an all-in-one banking service for self-employed and small business owners.
It comes with streamlined customizable tools to simplify taxes, invoicing, bookkeeping, and more.
If you are a freelancer the above should be enough of a reason for you to give it a try. Not many banks or banking apps can tell they have been made for freelancers or solopreneurs.
Found offers a web and mobile app (both for iOS and Android). With Found, users can run reports, easily categorize expenses, send and customize invoices, save receipts, see real-time tax estimates and generate Schedule C forms—all from the app. 
So far, it sounds good right? You will get a great surprise when I discuss their pricing.
Let's dive into Found's individual features for now.
Banking Features
Designed for self-employed and freelancers
Found accounts come with all the features of a business account, but none of the fees. That means no account fees, no sign-up fee, no monthly minimums, and no credit checks. That's a mind-blowing start, right?
You have the option to upgrade to Found+ for a monthly fee.
Pay expenses with a business debit MasterCard
Found comes with a free business debit Mastercard. 
It allows you to track your expenses and payments, sending you instant purchase alerts so you can stay on top of your cash flow. Having instant notifications it's something you can't leave out in modern banking apps.
Something not looking quite right? You can manage and freeze your card in just a few taps right from the Found app.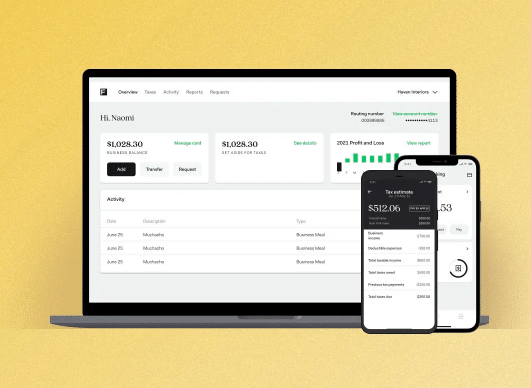 Manage your finances from anywhere
If you are like me, you freelance to be with the family and travel more often. 
You can bank on Found from wherever your job takes you with desktop login as well as a free iOS and Android app on any supporting phone or tablet.
It doesn't matter if you are going to Bali, Paris, or just to Salt Lake City, Utah – Found goes with you.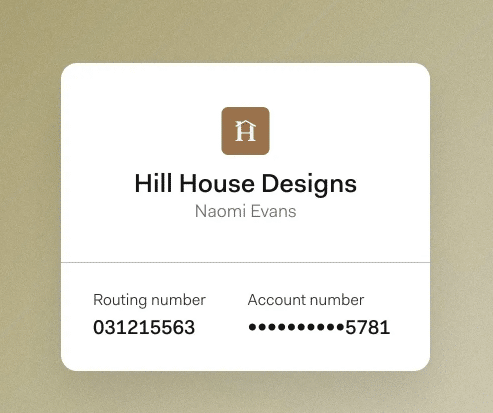 Get paid in a few taps
Your full-featured Found business account comes with everything you'd expect from a professional banking service, including account and routing numbers, and a business debit card.
You can access all of your information from the app in seconds, so that if in the rare case that you are doing business while on the street (it has happened to me!), you don't have to worry about getting paid late or losing any deals.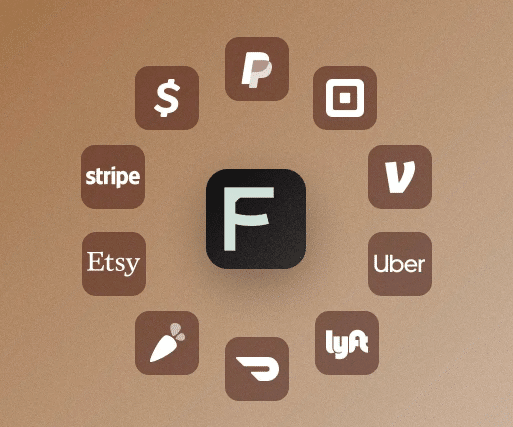 Connect Found to your favorite apps
Whether you're working in the gig economy or starting your own independent business, Found makes it easy to manage your earnings. 
Automate your entire business experience by linking Found to your favorite apps.
I was able to easily integrate Found with Stripe, and the automations I created with that have saved me at least 3-5 hours per month so far!
Bookkeeping Features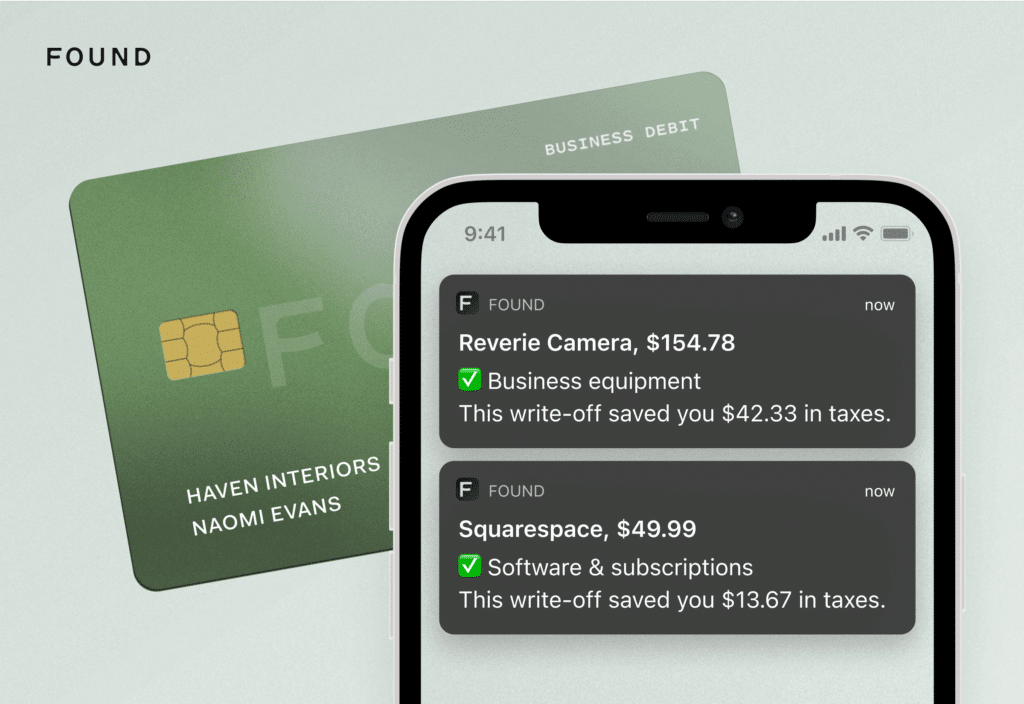 Automatically categorize your expenses
Get the most out of every tax season when you use Found's automated categorization tool combined with your Found business MasterCard—all you need to do is swipe.
This is also great for business planning. I am sure that it will help me in the future when I do my quarterly evaluations.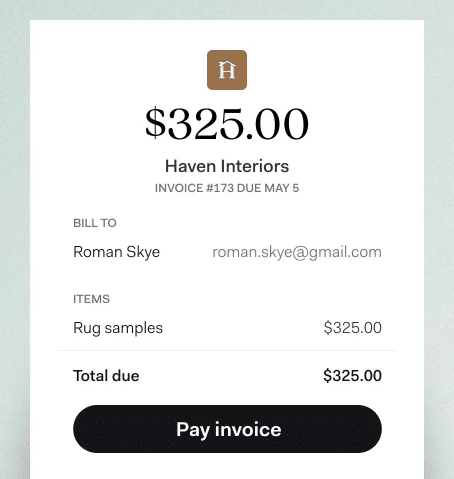 Add custom small business branding to your invoices
Your business may be as small as mine, but that doesn't mean you can't look very professional. I saw that with Found's features you can build polish into your service by adding your name and logo to customer invoices, and receive payment directly into Found.
These invoices and payment links are good-looking.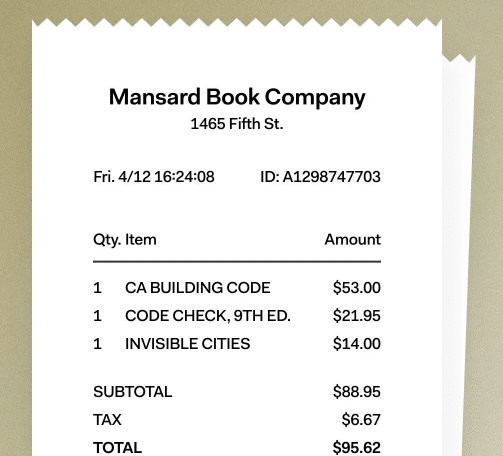 Capture and save receipts with Found
I'm sure that I will never lose track of another receipt again.
The receipt capture and notes built right into the Found app's bookkeeping features work amazingly well.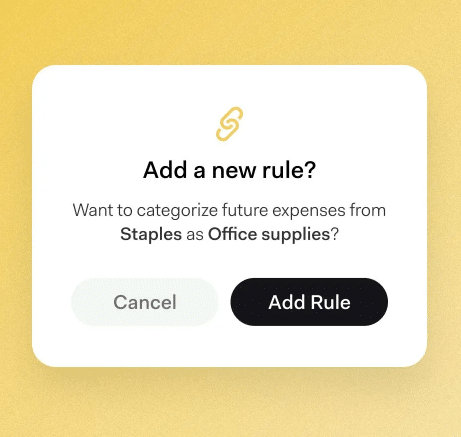 Organize your finances with custom rules
You can itemize your small business finances and expenses into groups such as office supplies, bills, travel costs, equipment, and more with custom categorization tools.
Taxes Features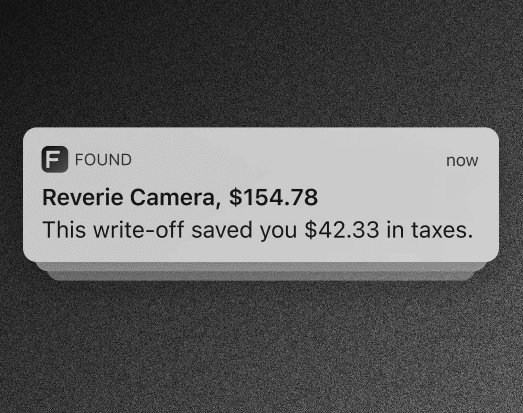 Track write-offs in the app and save on taxes with every swipe
Your Found account automatically records and categorizes every purchase you make. That means every time you make a tax-deductible purchase, Found takes note, making sure that you get the most back come tax season.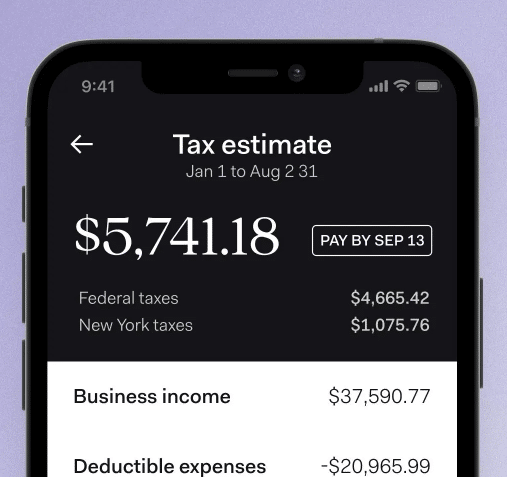 See your tax estimate update in real-time
With every new income or expense Found updates your tax estimate in real-time so you're never left with a surprise tax bill.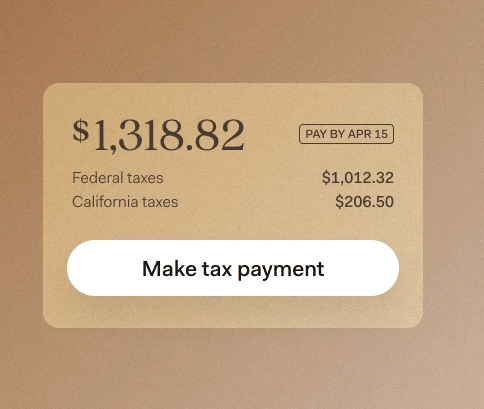 Pay your taxes from the app
Save yourself the headache of shuffling through government websites. Found makes paying self-employed taxes simple by enabling you to pay right in the app.

Say goodbye to paperwork piles
Your self-employed Schedule C form is auto-generated by Found—and who isn't excited about having less paperwork to do?
That feature alone will save you so much time!
Invoicing Features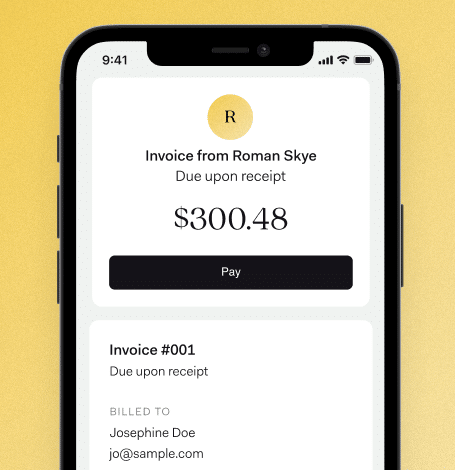 Beautifully designed invoices
I mentioned this above. Found invoices are thoughtfully designed with your business in mind. Add your brand logo, edit invoice numbers, add custom items, and even include a personal note.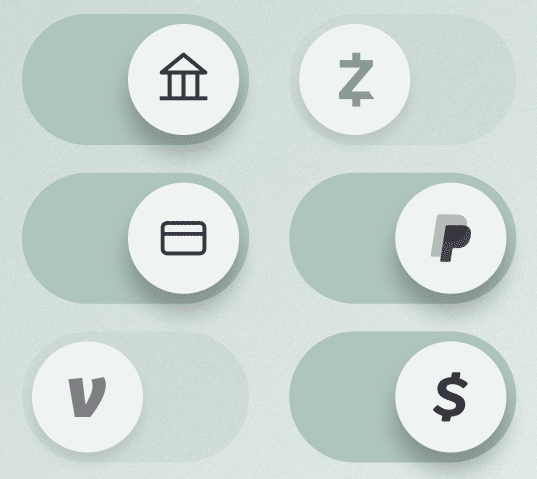 Get paid your way
Our invoicing software offers flexible payment options including credit card, debit card, direct deposit, Cash App, Zelle, Venmo, and PayPal.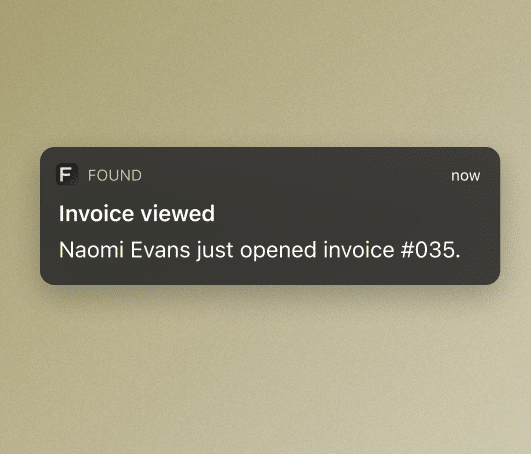 Stay on top of the status of your invoices
Found notifies you when an invoice is viewed or paid and sends automatic reminders to your clients to ensure that you get paid on time.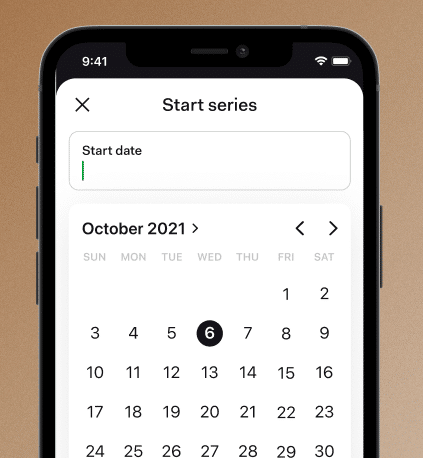 Schedule future and recurring invoices
Automate your billing by scheduling one-off, weekly, or monthly invoices ensuring your clients receive their invoices right on time, every time.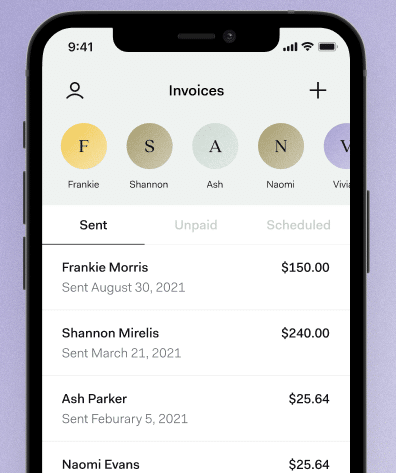 The invoicing tool that allows you to send unlimited invoices, for free
Invoices are free to send and are automatically saved to your account. Found keeps your past payments organized so they're ready for you to access at a moment's notice.
How much does Found cost?
Found is free to sign up. There are no hidden fees, no minimum balance, and no account fees.
You have the option to upgrade to Found+ for a monthly fee
Pros and Cons
Pros
The product was created specifically for freelancers, so the features, terms, and future of the product are a great fit for people like us

Found has no hidden fees, no minimum balance, and no account fees

You can have your own business debit Mastercard

It has versatile apps, and the best technology for security, integrations, invoicing, and more

Accounts at Found are held by their partner bank Piermont Bank, Member FDIC, and these accounts are FDIC insured up to the limit of $250,000
Cons
It's not best for those incorporated as a S-Corp or nonprofits.
Conclusion
Personally, I'm excited to remain as a Found user for the near future. It has taken some of my business' costs down, as well as helped simplify some of the tasks that I do wearing the many "hats" that I wear as the owner of my freelance business.
I think that Found is a revolutionary product for a market that is sometimes not well served – independent professionals, self-employed, and freelancers.
If your needs can relate with mine, I would invite you to at least give Found a try and see for yourself.
In my opinion, Found is very convenient, well-customized, and so affordable that I know we'll keep hearing about them very often.
Thanks for reading!
What Other Freelancer Have Said
"Perfect for small one person business entrepreneurs."

— John Stewart, photographer
"helped me save money"

— Tyler Bradley, marketing consultant
"very easy and convenient way to bank"

— Kyle Pettibone, motorsport dealer
"I can focus on my work instead of worrying about paperwork."

— Meghan Shimek, artist
* Disclaimer: Found is a financial technology company, not a bank. Banking services are provided by Piermont Bank, Member FDIC.
Keep the conversation going...
Over 10,000 of us are having daily conversations over in our free Facebook group and we'd love to see you there. Join us!