Table of Contents
This post may contain affiliate links. See our affiliate disclosure for more.
Finding freelance art jobs doesn't have to be difficult. Because of the nature of freelance work, it's hard to get a solid number on how many freelancers there are in the world. Based on estimates, the number probably falls somewhere between 77 million and 1.1 billion.
That's a lot of freelancers.
No matter the exact stat, odds are that as a freelance contractor, you're in good company. All of these people are finding freelance art jobs and making it work, and you can, too.
Freelance art jobs is a broad category that doesn't necessarily relate only to logo designers or commissioned drawings. It's more like an umbrella of art-related positions that encompasses all kinds of ways to use your talents to make money.
Whether you're transitioning to full-time contracting or just looking for a side gig, one of the best ways to find freelance art jobs is by utilizing existing platforms to connect with clients.
Lucky for you, we're here to make it easy to decide where to start. Read on for details on some of the best job sites with their pros and cons.
10 places to find freelance art jobs online

ArtJobs is an art-specific job board that caters to all kinds of artists. Whether you're an actress, classical painter, musician, video producer, or any other kind of creative soul, odds are that Artjobs has a post for you.
On the plus side, ArtJobs is specifically for freelance art jobs. So you don't have to wade through bookkeeping posts or coding positions.
And while a lot of the jobs tend to be US-centric, the headquarters is actually in London, and there are global opportunities listed. It's free to create an artist profile, and you only pay for the opportunities that have an external application fee. It's hard to see a downside here.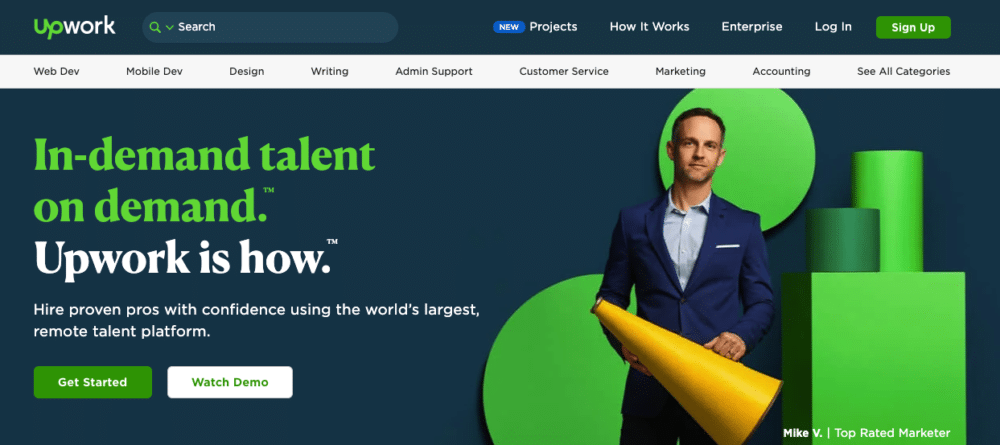 Upwork is one of the most popular freelance art jobs sites, and for good reason. There are tens of thousands of opportunities offered, with new listings cropping up daily. Odds are, you'll find something that works for you.
Upwork does not cater solely to artists, so you'll have to look through a wide variety of postings to find just the right fit for you. There are a variety of search tools to help you do just that.
Upwork doesn't charge a fee to join or apply for work, but does take a hefty commission when you collect your payment.

FlexJobs is a subscription-based site for remote positions, freelance work, and part-time work or positions with flexible hours. The fee you pay ensures that you never see scam posts or jobs that aren't actually geared towards telecommuters.
Flexjobs also has a money-back guarantee. So it makes it worth hopping on and seeing if you find work in the first month you use it. And unlike a lot of other freelance art jobs sites, FlexJobs doesn't have irritating ads—totally worth the price!
Indeed is a traditional career search platform, with the potential to get exposure in front of huge industry names like Dowdle Folk Art, top-tier universities and more. The massive jobs directory covers every industry imaginable, so be sure to narrow your keyword searches to find the kinds of art jobs that appeal to you.
Indeed is free to join and to apply for postings. The only drawback is that, as freelance art jobs sites go, it's incredibly broadly known.
This means that you'll be competing with a huge applicant pool. If you have a very specific skill set, this might not present a problem, but it's something to be aware of.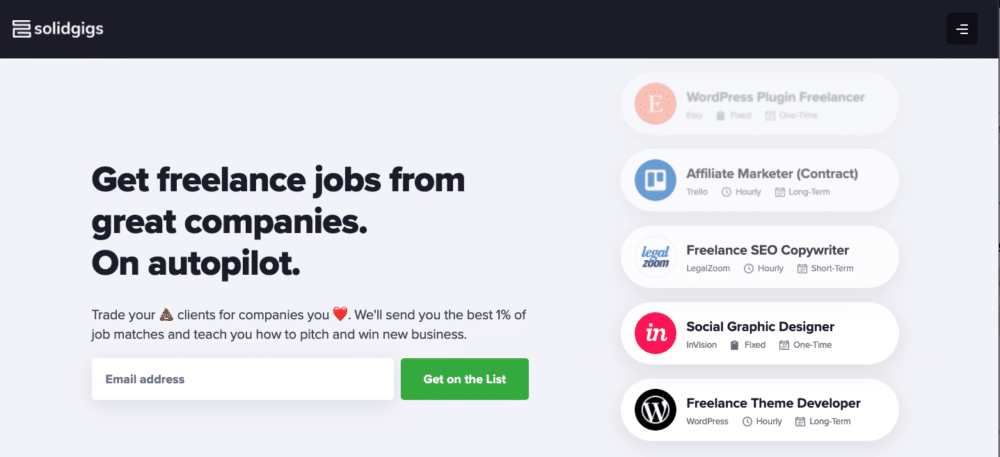 Unlike the other freelance art jobs sites on this list, SolidGigs is a curated catalog of job opportunities sent directly to your inbox. Unlike massive big-box style job lists, SolidGigs only sends you the top 1-2% of freelance jobs.
The SolidGigs model helps save you time combing through huge databases and just gives you the best options, so you don't waste time applying to things that aren't really a good fit. There is a monthly fee for this service, so make sure you're ready to commit to finding work before subscribing.

SimplyHired is one of the longer-running freelance art jobs sites in the market. With more than 15 years of experience connecting candidates to open positions, they know what they're doing.
It doesn't take much searching to find art jobs on SimplyHired, and there's no fee to join. With such a huge database, the only thing to watch out for is that you don't get distracted and spend more time searching for work than you do on billable tasks.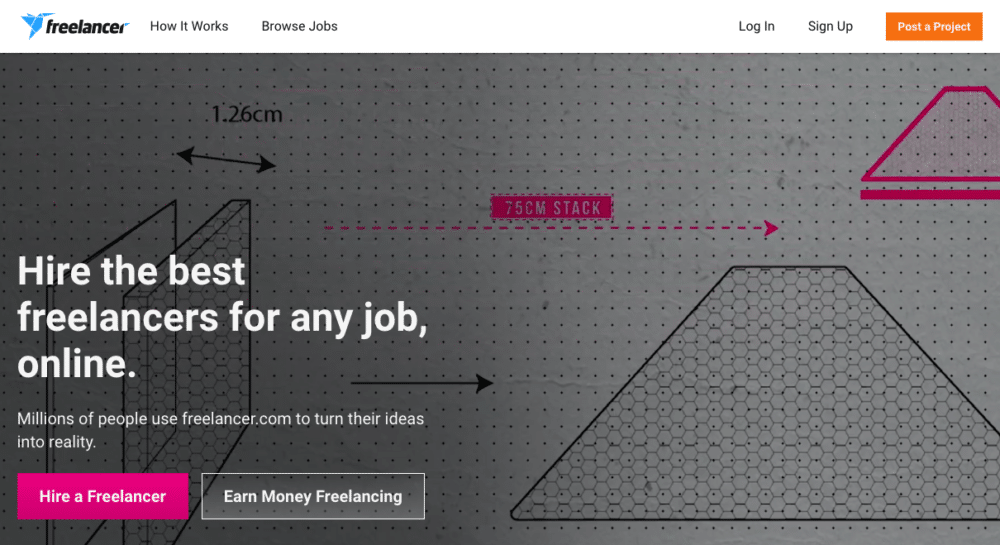 Freelancer.com arrived on the scene in 2009. Just like its name implies, this freelance art jobs site is just for freelancers. This means that you have a narrower field to look through to find that perfect gig.
Freelancer is free to join and apply to jobs—like Upwork, they charge a commission on every completed project. And while you have a good chance of finding work on this platform, Freelancer does have a reputation for lower wages than some of the other sites. The solution? Charge what you're worth!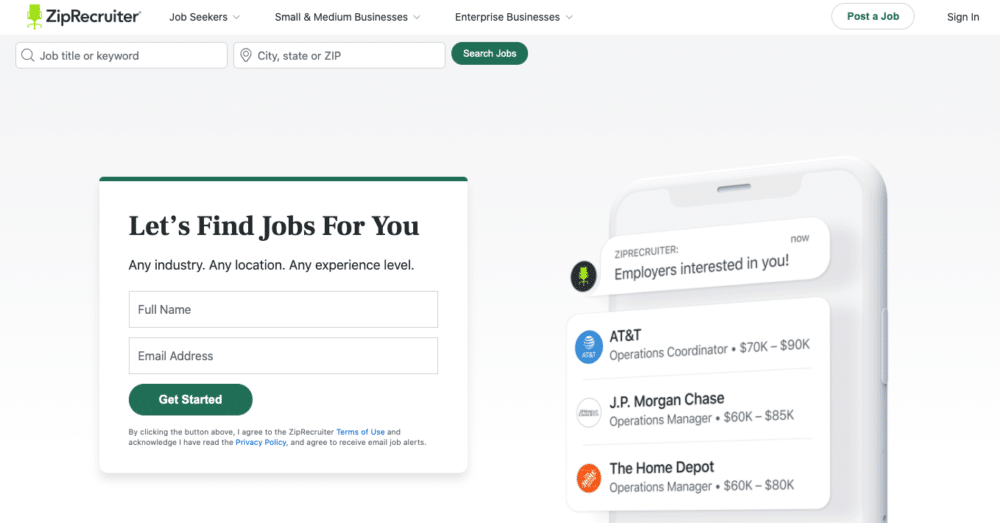 ZipRecruiter is rapidly becoming a go-to tool for businesses and applicants alike. They boast a huge quantity of jobs, including those from powerhouse brands.
Like many of the freelance art jobs sites on this list, ZipRecruiter is free to join. Because of its sheer size and the number of candidates any art posting is likely to get, be sure to polish up your portfolio and resume before signing up.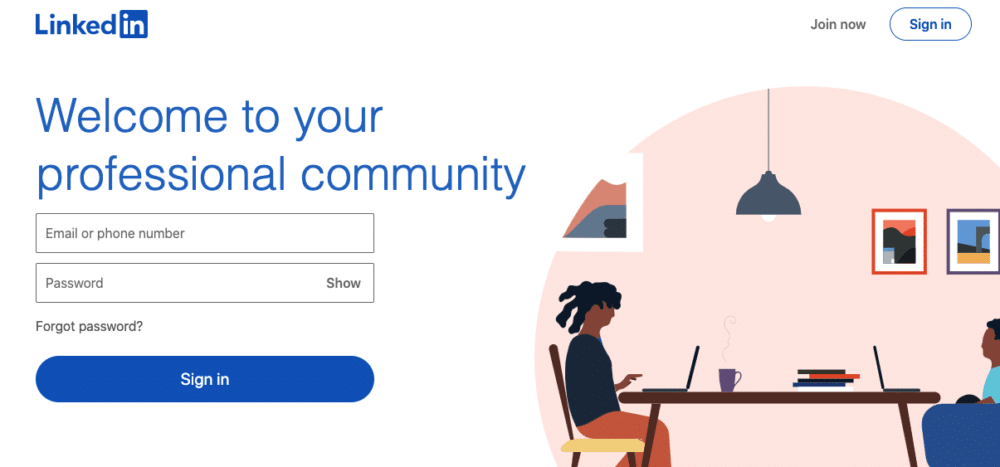 LinkedIn is a great tool for freelancers to showcase their work and network with potential clients and mentors. What you may not know is that LinkedIn is also one of the more valuable freelance art jobs sites.
You can click the "jobs" tab at the top of LinkedIn and have a whole host of opportunities at your fingertips within minutes. And don't discount just reaching out directly to the companies you're interested in working with.
The more valuable connections you make now, the more likely you are to be considered for top projects in the future.
Fiverr gets a bit of a bad wrap sometimes from top freelancers, but it's a good place to start out looking for art jobs. Fiverr is the opposite of most freelance art jobs sites. Instead of applying to open positions, you come up with the service you're willing to offer, and post it for sale.
There are two main downsides to Fiverr. One, some of the buyers and sellers aren't exactly ethical, so be on the lookout. The second thing to be aware of is that the going rate on Fiverr will always be less than market value.
So, while it's a great way to get your feet wet and build your portfolio, you want to eventually graduate to other freelance art jobs sites.
Types of freelance art jobs
When you think of an artist, you may think of Michaelangelo or Bob Ross. However, there are countless jobs that fall under the art category, including the list below:
Graphic Design Artist
Graphic Designers use digital tools to create stunning art. They often work on freelance art jobs and commercial marketing projects like logos, ad campaigns and websites. A graphic design artist is typically very detail-oriented, and sometimes obsessed with fonts.
Illustrator
Professional illustrators use art to tell a story. They might draw pictures for a children's book, a magazine spread or a promotional poster. While some illustrators use elements of photography and digital art, they tend to be more classically trained and begin with a good old sketch.
Painter
A painter might be hired to do murals, commissioned portraits, interior design, etc. Most, but not all, professional painters have some kind of formal training, and a whole lot of talent. Painters are often highly in-demand on freelance art jobs sites.
Photographer
You probably already know that photographers take, well, photos.
You may not know that there are more than just traditional family or wedding photographers. Photography is one of the most common freelance art jobs.
Companies pay photographers to take pictures of products, landscapes, buildings, and anything else you can think of. You can even take a random assortment of photos and sell them to a stock company.
Printmaker
Printmaking is just taking art from one medium (wood, glass, wax, metal, etc.) and transferring it to another medium (fabric or paper, typically).
One common way to monetize printmaking is custom clothing. You'd be surprised what people will pay for a T-shirt with their initials or they're favorite obscure pop culture reference.
Calligrapher
Calligraphy is the art of fancy writing, essentially. Calligraphers can create custom, one-of-a-kind pieces for corporations or individuals, or they can mass produce beautiful hand-lettered prints. A simple search on Etsy will bring up thousands of gorgeous calligraphy pieces.
Performing Artist
We all know what actors do, because most of us spent at least part of the weekend binge-watching our favorite streaming service. But actors can also do freelance art jobs like commercials, street art, theater, private parties, teaching or voice over work. A little imagination turns this into a viable career path for anyone.
Musicians are another kind of performing artist with flexible ways to make money. Think weddings, school dances, commercial soundtracks, indie video games, YouTube, and more. Videos are the gold standard of content at the moment, and nearly every video created requires quality music.
Makeup Artist
A makeup artist is often overlooked in the freelance art jobs world, but they are definitely artists. A freelancer makeup artist career is more versatile than you might think.
If you haven't quite broken into the celebrity scene yet, there is still a lot of freelance work available in commercials, local news, special effects for parties, haunted houses, dinner theater, and more.
Get Creative
A lot of freelancers have a creative edge. It's part of what drives them to freelance instead of work for someone else. You may have heard that it's difficult to make a living as an artist, but the truth is knowing how to sell art online isn't difficult as there are thousands of freelance art jobs available.
With some commitment, hard work, and the right tools, you'll be turning your creative outlet into a money-making dream in no time at all.
Keep the conversation going...
Over 10,000 of us are having daily conversations over in our free Facebook group and we'd love to see you there. Join us!