Table of Contents
This post may contain affiliate links. See our affiliate disclosure for more.
The beauty world can be glamorous, creative, exciting, and – a little cutthroat. If becoming a freelance makeup artist is your goal, be prepared to work hard, branch out to different types of work, and get creative with your business.
If you are both talented and committed to your craft, there is no reason that you can't build up a solid clientele and live your dream.
This article will explore the different types of freelance makeup artists, how to make the shift from amateur to professional, where to find high-quality clients and how to manage your business.
Key Takeaways:
Develop a strong portfolio and showcase it on a professional website and social media channels.
Network with potential clients and industry peers through social media, local events, and word-of-mouth referrals.
Offer a variety of services, such as makeup for weddings, photo shoots, and special events, to attract a diverse range of clients.
What does a freelance makeup artist do?
The first thing most people think of when they picture a freelance makeup artist is Hollywood. And many artists do find their way to the entertainment industry, but did you know that there are actually many different types of makeup artists? Here are just a few for you to consider:
1. Film
Movies and special effects are probably the first thing that comes to mind when wondering what a freelance makeup artist does. Large movie sets will often have dozens of makeup pros who do everything from contouring and false eyelashes to completely transforming an actor with prosthetics and body paint.
2. Theater
Just as films need a full team of makeup artists to create movie magic, theater troupes rely on makeup to transform into their characters. On Broadway you will probably find a full arsenal of artists working full-time, but a freelance makeup artist is just as likely to be found charging by the hour to assist a community theater production or the local university or high school program.
3. Weddings
Many brides these days hire a freelance makeup artist to ensure that they look their absolute best on their special day. These types of artists probably specialize in natural beauty, covering up flaws and allowing their clients to really shine.
4. Influencers
With the rise of social media, particularly YouTube, a beauty expert can create an empire without ever leaving their home. Whether you provide your own makeup tutorials, showcase client transformations or provide freelance makeup artist services to other influencers, there is certainly money to be made online.
5. News
Hollywood movies may be the gold standard, but the news team right in your own city likely uses a freelance makeup artist to touch up the anchors before the morning show. These professionals are charged with making the TV personalities' features appear clearly on camera without looking like they are wearing makeup at all––not an easy feat!
6. Fashion
The type of avant garde makeup that showcases over the top eyeliner, aggressive coloring and lots of drama is most likely to be used in a fashion photo shoot. You will definitely find a freelance makeup artist behind the cover shoot of every magazine. There are smaller-scale fashion events, too––indie boutiques and Etsy sellers use beautiful photography to market their products, and a freelance makeup artist plays a key role in creating these scenes.
7. Parties
Birthdays, a girls' weekend, and bachelorette parties are all places you might find a freelance makeup artist providing a fun and instruction experience. If you like to meet new people, put a smile on someone's face and laugh a lot, this might be the freelance makeup artist gig for you.
8. Teaching
Someone has to show the next generation of makeup gurus how it is done. A freelance makeup artist may pick up extra money by teaching on the side at a local beauty school, or their main source of income could be hosting and teaching classes on their own. Either way, teaching is a great way to make a mark.
How to become a freelance makeup artist
If you are just getting started in the business, becoming a freelance makeup artist may seem like a far away dream. Rest assured, with a little planning and a lot of hard work, you can totally do this!
It helps to break it down into more manageable steps, so here's the rundown:
1. Learn everything you can
The best way to be a successful freelance makeup artist is by having extraordinary skills. Whether you teach yourself, join an online masterclass or get formal training at a cosmetology school, spend the necessary time, money and energy to really understand the craft and create beautiful art.
2. Get high-quality supplies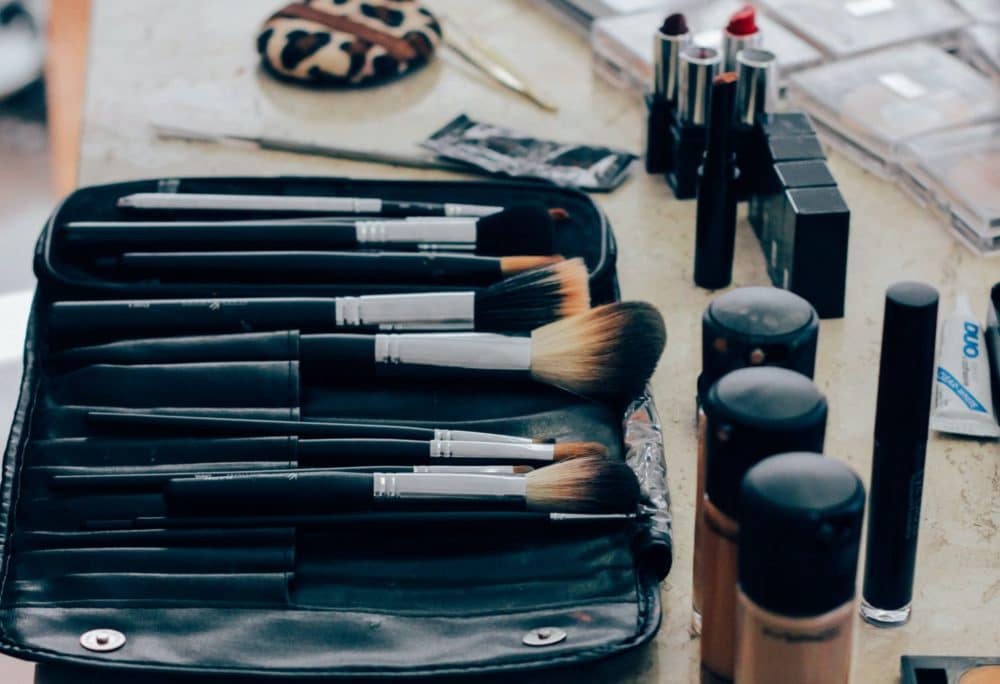 If you want to make the leap from a simple hobby to charging for your services as a full-fledged freelance makeup artist, you need to invest in professional makeup and tools.
3. Build your portfolio
Start anywhere you can––ask family and friends to be your models. Find a great photographer, or upskill your own photography skills. Great photos and videos are vital to success in any creative-based industry.
4. Start small and grow
As you begin your journey as a freelance makeup artist, you may need to take on any clients you can get. Charge fair rates on the lower end of average to book gigs and add to that portfolio. As you earn the trust of clients and get more experience, you will be able to increase your prices.
5. Always market yourself
When you are a freelance makeup artist, every interaction can be a networking opportunity. You never know when someone you meet might be looking for makeup services, or know someone who is. Carry business cards, create a website to easily show off your work, add stickers to your car, be active in local marketplaces, etc.
Where to find freelance makeup artist jobs
Gone are the days when everyone had a 9-5 job. Freelancing is having a major moment, and the good news for anyone getting into the freelance makeup artist community is that jobs can be found in a lot of conventional places! Here are some great places to start:
That's right. One of the largest job boards in the world has lots of listings for freelance makeup artists. Narrow your search by your local area and see what pops up. There are more opportunities in large cities than rural places, naturally, but remember that the site is constantly being updated and added to as people look for professionals, so check back often.
Yep, there's a site dedicated to makeup artists. While there aren't thousands of opportunities, this is definitely a place to start.
Craigslist
Like it or not, people look to Craigslist for just about everything. You can both advertise your services for hire and look for job postings within your region. Just be sure to practice safe internet habits like meeting in public places, using a dedicated business email address and not disclosing personal details to a stranger.
Industry events
Look for local bridal shows, fashion events or artist showcases that you can participate in. You may have to pay to be included, but if the show is tailored to the right audience, you can generate a lot of high-quality leads.
Network, network, network
Most freelance makeup artists operate heavily through word of mouth. Ask each client you work with for referrals. You can even offer bonuses to the clients who help you book new business. Ask friends and peers to send any business they hear of your way. Reach out to theater companies or local talent agents to see what kind of help they need.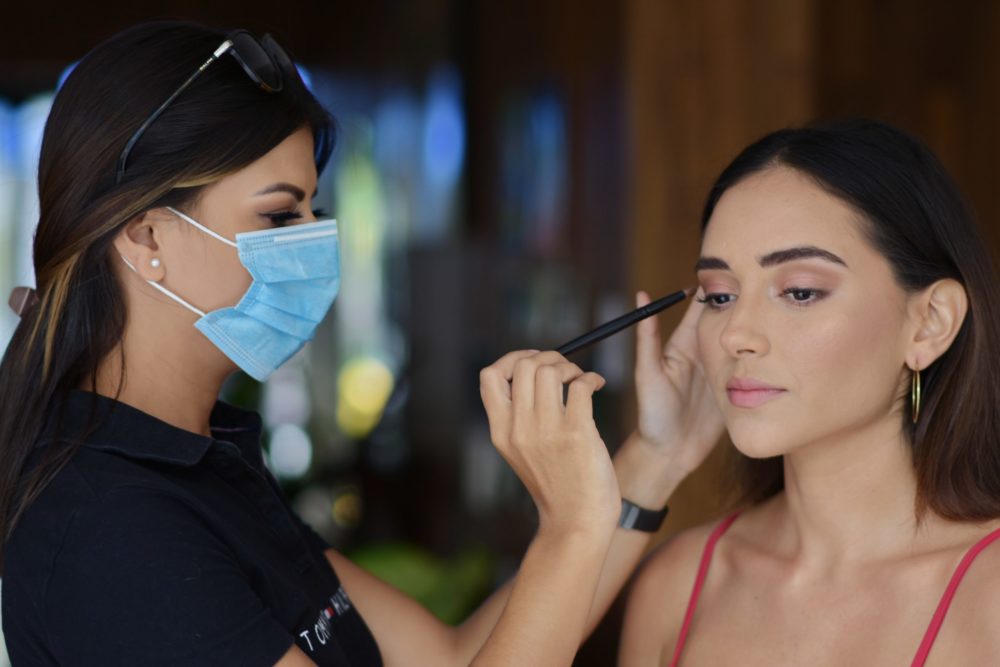 The business side of being a freelance makeup artist
Like many freelance art jobs, working as a freelance makeup artist is pretty much a 50/50 split between creative endeavors and keeping the business afloat. It's important not to lose sight of the financial side of your freelance makeup artist career.
Freelancing is incredibly rewarding. Setting your own hours and rates, a nearly unlimited earning potential, and the opportunity to pursue your passions are all things that draw people to freelancing in the first place.
However.
Freelancing is also hard. You'll have to learn new things about taxes, accounting, marketing, invoicing and management that probably never crossed your mind. Look for tools and tips to help make the transition from artist to business owner less stressful and, eventually, even fun. Luckily, Millo has tons of resources, including a free Global Freelance Mastermind group on LinkedIn, that can help you succeed.
Conclusion
The secret to breaking into the freelance makeup artist scene is really no secret.
You only need a few things to make it work. A clear vision of what niche you want to be part of, the skills and tools to transform your clients, a handful of clients, a strong community behind you, patience and dedication are the factors that set you on the right path.
In the end, if working as a freelance makeup artist is what drives you, nothing can stand in your way. Use every resource at your disposal to make it happen, starting with learning those stylist skills and following all the way through to the way you set up and run your business.
In the end, it will all be worth it.
Keep the conversation going...
Over 10,000 of us are having daily conversations over in our free Facebook group and we'd love to see you there. Join us!