This post may contain affiliate links. See our affiliate disclosure for more.
Hectic and Bonsai are two top-notch freelance suites offering invoicing, CRM, project management, proposals, and lots more. But which is better for you as a freelancer: Bonsai or Hectic? For today's review, I've taken a deep dive into each software in order to help you make a choice between Hectic vs Bonsai.
We'll start with Hectic then Bonsai, comparing what's included, pricing, pros and cons, and more. Let's dive in.
What is Hectic?
Hectic is a tool that helps manage and grow your freelance business. Their motto is "Freelance Smarter" and with features like project management, customer service, and invoicing, Hectic can make your freelancer career LESS hectic with easy-to-use tools to help you send invoices, manage projects, track your finances, schedule client meetings, and tons more.
To explore further, you can read our full Hectic review here.
Here's what's included when you sign up for Hectic:
Client Management
Project Management
Accounting
Proposals and Contracts
Calendar
Time Tracking
Invoices
Collaboration
Meeting Scheduler
Client Portal
To learn more about Hectic, simply click click here to visit their website, insert your email details, and check your inbox to complete the sign-up. Then, log into the dashboard. You can sign up and use their Pro plan with all their best features. Then, if you need team collaboration features, you can upgrade in the future.
Hectic Features
Hectic has plenty of features freelancers will enjoy completely FREE. Let's take a look at a few of my favorites:
Client Management
Hectic offers its users a complete client snapshot, so you know what's going on with your clients. With real-time updates, knowledge about client and project health, and visual bandwidth planning, you and your clients will see what's due and what to do all on one organized platform.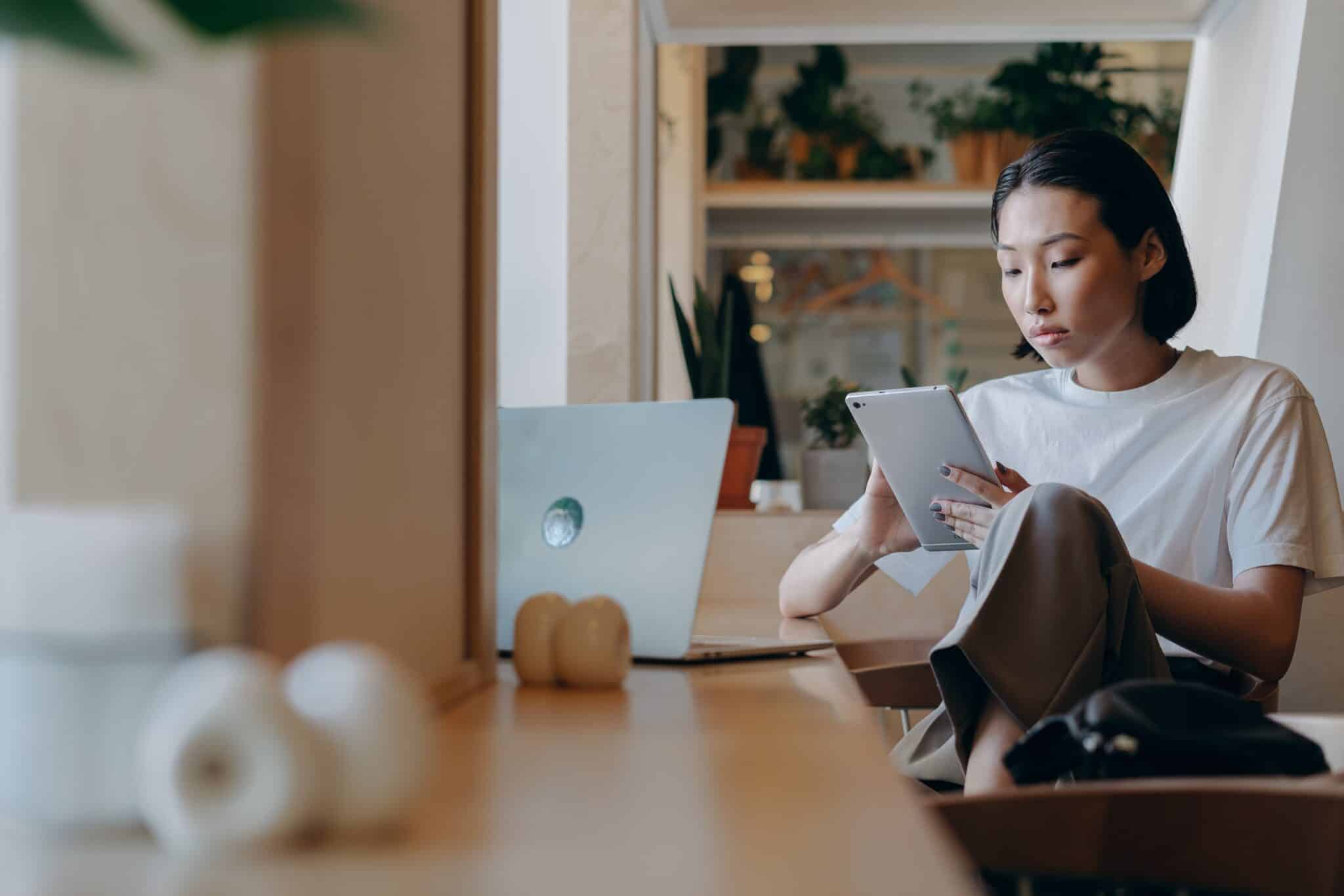 Project Management
With full-project integration, Hectic helps you keep the chaos under control. Freelancers can streamline their workflow by adjusting their calendar view and project interface to a style that's best for them. With these features and open-ended collaboration, Hectic excels in this category.
Accounting
Most freelancers aren't thrilled at the thought of paying taxes, calculating profits, and managing bill expenses, but Hectic makes it easy. Features like click-to-invoice reimbursements and the ability to integrate with Plaid, Quickbooks, and Zero, you can automate all of your transactions.
Proposals and Contracts
Finding work as a freelancer isn't always simple, which is why Hectic uses a drag-and-drop interface and templates to create proposals and legal contracts. Hectic helps you collaborate with e-signature and client comments, allowing you to do away with bottlenecks forever.
Calendar
Any calendar that allows for filters based on deadlines, clients, and project status is good in our book, but Hectic doesn't stop there. Within Hectic's calendar app, you gain a bird's eye view of your proposal-to-invoice vision, Google Calendar integration, and time tracking insights.
Time Tracking
Nothing is more harrowing to freelancers than tracking time. Hectic can do everything typical time tracking apps can, like starting, stopping, and logging time, but it can do so much more. Hectic can also add deadline expectations and deliverables to invoices with a single click.
Invoices
What's the best thing about invoices? You get paid! What's the worst thing about them? You have to make them multiple times a week! Hectic takes all the busy work out of invoicing by creating customized invoices using templates and setting up automatic nudges and repeats.
Collaboration
Teamwork only really "works" if it's efficient. Hectic knew this, so it developed a way to support different workspaces for different teams. You get team-wide project management, inclusive invoicing and time tracking, and team transparency by paying a little extra for collaborators.
Meeting Scheduler
Meeting culture is something freelancers want to get away from, but sometimes scheduling a client meeting is necessary. Hectic's meeting scheduler gives you complete control over the process with integrations, reminders, buffer times, calendar blocking, and discovery forms.
Client Portal
In Hectic's Pro tier, freelancers can create an entirely brand-friendly client portal that connects to the features available on the Hectic interface. Client collaboration is safe, automatic, and easy because no shared passwords are necessary to exchange files, notes, or payment details.
Hectic Pricing Tiers
Hectic has 2 pricing tiers: Pro and Teams. The most you'll pay is $26 a month if you pay annually, which is pretty cheap compared to other CRMs—mainly because the $26 price tag includes up to 5 team members. And at each tier, Hectic doesn't skimp on the features which are available both on the web and through their mobile app.
Click here to try Hectic for yourself.
Hectic Pros and Cons
Pros:
Hectic is a very affordable solution for freelancers.
Its simple-to-use interface makes Hectic accessible to almost anyone.
Plus, Hectic has great customer support across all tier levels.
Cons:
Hectic's simplicity is also its biggest detriment, as its features don't go in-depth enough to be useful for enterprises.
You'll also need to upgrade for a branded website and client portal.
Now that we've taken a look at Hectic, let's look at Bonsai as an alternative freelance tools suite.
What is Bonsai?
Bonsai (also referred to as Hello Bonsai) is also an all-in-one product suite that automates and integrates every step of your business "from proposal to tax season." Built for all work types, even global businesses, Bonsai helps sole proprietors grow into companies and enterprises.
To explore further, you can read our full Bonsai review here.
Here's what's included with Bonsai:
Proposals
Contracts
Invoicing and Payments
Client CRM
Time Tracking
Task Tracking
Forms
Accounting
Collaboration
Tax and Cash Add-Ons
Bonsai is just as easy to sign up for as Hectic. Click the "Start Free" button after entering your email and check your inbox to complete the sign up. Then, log into the dashboard to get started.
Bonsai Features
Bonsai is a fantastic platform with several features you won't be able to live without. Whether you're a new or veteran freelancer, Bonsai isn't a CRM solution you should overlook.
Proposals
Bonsai allows freelancers to create, send, and track proposals online using custom templates, branding, and flexible service packages. Thanks to Bonsai, your proposals will look high-quality and professional. Plus, you can streamline approvals by using notifications and time tracking.
Contracts
Contracts are a natural part of doing business, but without a lawyer, you're never sure if your documents are legally compliant. Bonsai assures its business owners that all of its vetted pre-made templates and e-signature features can protect your business from malicious actors.
Invoicing and Payments
Freelancers want to get paid faster, and automation can do that. Bonsai allows you to automate everything from creating to sending to reminding to late fees, so you'll always get paid on time. With its pro features, you can attach files, create invoices with partial payments, and more.
Client CRM
Most freelancers work with more than one client at a time. A client CRM can help you organize prospects, projects, contracts, and payments all in one place. With Bonsai, you can build your client list, organize your files and documents, and work with others on its Collaborators add-on.
Time Tracking
A fully-featured time tracker isn't always easy to find, but Bonsai pulls through. The Bonsai platform is made with the online contract worker in mind and features automatic invoicing, project-based time tracking, and cross-platform integration, so you can use it anywhere.
Task Tracking
Along with time tracking, Bonsai also helps you track tasks using its easy-to-use project workflow. On Bonsai, you can add new tasks or reuse templates. Plus, you can tie together the platform's other features, like timesheets and collaborators, to track ongoing projects.
Forms
Freelancers can use forms and incorporate them into their client workflow on the Bonsai platform. From project-ending surveys to feedback questionnaires, you can add forms at any step of the process. Plus, you can customize field types in a way that best captures client input.
Accounting
Keeping track of your business finances can be a real pain. However, Bonsai helps you stay on top of simple financial reporting, like expense tracking, profit/loss, and tax payments. If you pay yearly or quarterly taxes, Bonsai helps you set up payments and tracks your deductions.
Collaboration
Unlike Hectic, Bonsai offers users a free Collaborators add-on for teams to work on projects with limited access and functionality. However, if you want to give your co-workers full account access and company management on Bonsai, you'll have to buy the Partners add-on for $9.
Tax and Cash Add-Ons
Bonsai has two add-ons: Bonsai Tax and Bonsai Cash. Bonsai Tax lets you auto-import expenses, automatically identify write-offs, and estimates your quarterly tax payments, so you don't have to. Bonsai Cash sets you up with a business account and physical card.
Bonsai Pricing Tiers
Bonsai has 2 pricing tiers, Workflow ($19 a month) and Workflow Plus ($29 a month), and 3 add-ons, Collaborators (Free), Partners ($9 a month), and Bonsai Tax ($10 a month). Both tiers allow you to start free, include an app, and most of the above features in our "included" section.
Workflow Plus, however, includes a white-labeled client experience, workflow automation, client forms and questionnaires, subcontracting, Calendly integration, client portal, and support.
Bonsai Pros and Cons
Bonsai is another affordable solution for freelancers and/or businesses with an uncomplicated business model and simple projects. Anyone with a modest budget will prefer Bonsai.
Bonsai isn't ideal for freelancers who have multiple complicated projects running in the background. Not only that, but Bonsai isn't great for freelancers who want to grow quickly.
Click here to sign up for Bonsai.
Hectic vs. Bonsai: What's the Best Choice for Freelancers?
Hectic is built for freelancers by freelancers, meaning its features are tailored made for entrepreneurs. Its Pro version already includes all of the features you'll use, and upgrading the platform isn't expensive at all, so you can easily level up your business with Hectic if you need more users or more advance collaboration.
Bonsai is a complete tool for freelancers, even if it lacks the same project management features as its competition. However, its amazing interface, templated proposals, contracts, and its one-click invoices are more than enough to satisfy small businesses and entrepreneurs.
While there isn't a one-size-fits-all option, here's what to pick based on their strengths.
Choose Hectic if you need a simple, comprehensive solution that's easy to use and cheap. If you have a smaller team or you're just starting out, Hectic could be the best choice.
Choose Bonsai if you have a simple business, whether it's small or large, and don't take on too many complicated projects. Bonsai is great for medium-sized businesses with modest budgets.
No matter what you choose, both CRMs and their features can benefit freelancers greatly!
Keep the conversation going...
Over 10,000 of us are having daily conversations over in our free Facebook group and we'd love to see you there. Join us!