This post may contain affiliate links. See our affiliate disclosure for more.
Working for a firm, though a goal for many, is not your only option as an accountant. Fortunately for today's qualified workers, the gig economy is flourishing, and it offers accountants another opportunity to build a viable career.
Whether you're still a student or already working in the field of accounting, you might decide that freelancing is right for you. This guide is for anyone who's interested in knowing how to become a freelance accountant, so read on for some helpful information and tips.
Why You Should Become a Freelance Accountant
Being an employee for an accounting firm or a salaried accountant by another company obviously has its own perks. You get a fixed income, benefits, and job security. These of course make it a more appealing option to those who are looking for stability in their life. But freelancers enjoy some key perks too.
Freelancers enjoy more flexibility
The biggest advantage you have as a freelancer is freedom. Accounting is a particularly stressful industry because of the high workload and long hours. Plus, you rarely get to choose clients when working for a firm.
But when you're working for yourself, you have the option to choose jobs from clients you actually like. You also have more control over how much is on your plate to avoid experiencing burnout, which is very common in the industry.
According to Accounting Today, 48% of accountants in the US reported experiencing greater stress in 2019 due to increased lay-offs and heavier workloads — something that has likely increased due to the current pandemic.
Of course, there are exceptions, such as the end of tax season when you can expect to have a lot of clients and work coming in. However, when you become a freelance accountant, you still enjoy control of your hours, workload, and clients, which could mean a greater work-life balance overall.
The demand for freelancers is growing
It's also a great time to be a gig economy worker. In 2019, freelancers represented 35% of the entire US workforce. Knowing how to become a freelance accountant could be the first step in joining this 57-million strong population of independent working Americans.
Today, that number is even bigger, as more and more businesses outsource professional services. This is especially true for small businesses on a budget who can't afford to pay salaried workers just yet.
As the gig economy continues to grow, there's no shortage of accounting jobs you can find locally or online. You may not have a fixed income to boast, but when you become a freelance accountant, you have access to dozens of platforms that can connect you to various businesses all over the world.

What You Need to Work as a Freelance Accountant
A degree
Every practicing accountant needs a degree. Some provide accounting services with only a business degree, but it's always better to have a formal training in accounting. It's not too late to start either as top universities now offer online accounting degrees that are much more flexible for those looking for a qualification.
Online accounting degrees are designed to develop the necessary skills, expertise, and experience to prepare for the field's present and future. Online degrees are also 100% coursework and can be done without the need to visit a campus.
This means you can complete the degree in your own time and from home. Obtaining your degree online can also prepare you to thrive in a digital environment, which is how most freelancers succeed in their careers.
A CPA or a specialization
Only 30-45% of US accountants are Certified Public Accountants or CPAs, which means it is not a requirement to work in the field. However, taking the licensing exam and becoming a CPA can give you an edge over others. CPAs earn some 10-15% more than regular accountants and are licensed to do specialized tasks, such as writing audited financial statements.
Knowledge of accounting software
Knowing how to become a freelance accountant entails using financial software. Command of these tech tools is a must for keeping up with the demands of the job. Accountants use a variety of digital tools, including Quickbooks, Xero, and Sage.
Business skills
Many ask how to become a freelance accountant but fail to acknowledge freelancing as a business. The difference when you're a freelance accountant is that you also need to be business savvy. You need to attract clients without the help or the reputation of a firm, and independently build a sustainable career out of freelancing.
3 Steps to Become a Freelance Accountant
1. Get qualified
Before you can start making a name for yourself as a freelance accountant, you'll need a degree. As we mentioned earlier, it could be one in accounting or any relevant business degree. This first step is essential for any aspiring freelance accountant. You could also get a CPA, which is optional, but is sure to help you snag some clients.
2. Build your online presence
In the freelancing world, you're more likely to get jobs if you have a positive online presence. Start by building your LinkedIn profile and making sure your other social media accounts are professional.
You should also consider creating a blog or website that advertises your services. Another option is to open an account on a reputable crowdsourcing platform. (More on that later!)
3. Make a business plan
Finally, you need a business plan. Like we said, freelancing is a business. Your plan for it should include your strategies for promoting yourself, retaining clients, and streamlining tasks. Make sure you write this all down and stick to it. Because if you want to thrive as a freelance accountant, you're going to have to plan for the long-term.
What You Will Do as a Freelance Accountant
The accounting side of things
Your duties as a freelance accountant are similar to what any other accountant does for a business, which is to:
Prepare budgets
Enter transactions and reconcile account balances
Prepare accurate work papers, schedules, and reconciliations for audit purposes
Send invoices to accounts
Enforce payment terms with accounts
Stay up-to-date on state and local tax laws
Work with external auditors, and
Record payments and disbursements
The business side of things
Another difference when you freelance is you're now tasked with handling your own business. That means additional administrative tasks related to running your own company, and these include:
Listing services on job markets and freelance platforms
Marketing your business
Scheduling clients
Responding to and updating clients, and
Accounting for your own business
How Much You Will Earn as a Freelance Accountant
One thing to prepare for as a freelancer is the lack of a fixed salary. You're not employed by one firm, and you only earn depending on how many gigs and clients you actually get.
On average, junior freelance accountants charge $20-$40, senior accountants charge $35-$50, and specialists charge $60-$150 an hour. The more specialized your skill set is, the more high-paying jobs you can get.
The average annual earnings of freelance accountants is $64,990 per year, based on ZipRecruiter's findings. The lowest earning freelance accountants make $18,000, while the highest earners make as much as $128,000. In comparison, salaried accountants earn a median wage of $71,550. Low earners get $55,000, while high earners get $94,000.
That said, the benefit of that is you can actually earn so much more — that is, if you're working consistently throughout the year and landing high-paying clients.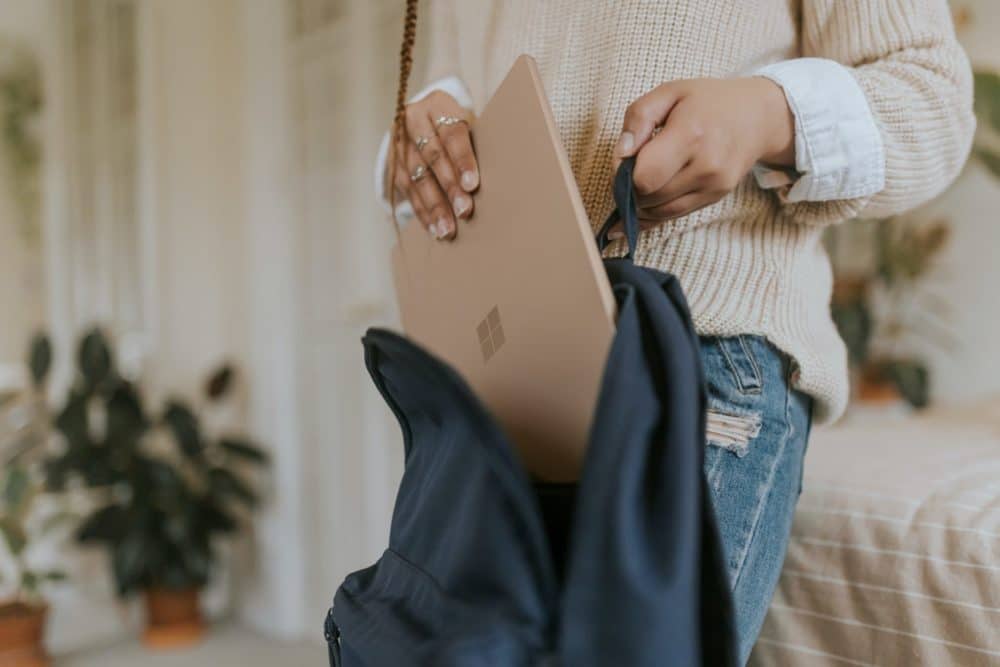 Where to Find Freelance Accounting Jobs
The question of how to become a freelance accountant can also be answered with where to get freelance jobs. Most freelance accountants get their gigs online, through platforms like:
The Israeli-born online marketplace is designed for offering freelance services. Their clients, as well as their registered freelancers, are worldwide and specialize in almost all industries. When you register as a freelance accountant on the site, you can categorize your services into basic, standard, and premium packages.
Upwork is another generalist freelancer platform based in the US. Millions of jobs are posted on the site annually, and there are over 5,000 skills on offer, including financial services.
Like the first two, you can find all kinds of services on Freelancer.com. You can post your accounting portfolio on the site and even chat with your clients on the progress of your work.
PARO is more specific to financial services, and accounting is listed among jobs such as bookkeeping, financial analysis and planning services, and even CFO services.
Previously SpareHire, the new Graphite is catered to more corporate clients. Their freelancers go through a more rigorous selection process and they are required to have experience working for the Big Three consulting firms: McKinsey & Company, Boston Consulting Group, and Bain & Company.
Getting Started
Although there is no guarantee of a steady salary, the flexibility and control you get from freelancing are enough to persuade many others to pursue this path.
As a freelance accountant, your clients will be small businesses, startups, and other companies that are going through financial transitions and milestones. It can be very rewarding to offer your experience and expertise to those who need it.
If you want to know how to become an accountant, this is a useful guide to start with. Next, check out our available resources here on Millo.
Keep the conversation going...
Over 10,000 of us are having daily conversations over in our free Facebook group and we'd love to see you there. Join us!