Table of Contents
This post may contain affiliate links. See our affiliate disclosure for more.
Ever wonder how to get paid to travel with pure independence? With the surge of remote work and contingent workers, it is easier than ever to achieve. It can be both exhilarating and challenging to be a nomadic freelancer. You are always going somewhere new and discovering new parts of the world, but at the same time, it is important not to forget about your professional obligations.
Some people need to work to make enough money to travel, while others like maintaining a healthy balance between their professional and personal lives while on the road.
How exactly does one get started in the process of seeing the world while simultaneously earning some money? What are the right ideas on how to get paid to travel?
After all, everybody wants money to pay for the necessities along the route, such as food, shelter, and mobility.
This article highlights some freelancing jobs you can take if you want to understand how to get paid to travel.
How to get paid to travel with these 15 jobs
1. Travel Blogger/Writer
Are you looking for ways on how to get paid to travel? Travel blogger tops the choice for our selection. To put it simply, travel writing produces written content about travel-related topics such as destinations, itineraries, activities, restaurants, lodgings, and sights.
Travel writers that can give readers concrete advice are in high demand since modern life requires individuals to read, analyze, and digest content more quickly. Most people have limited time and energy; therefore, it's important that the information they absorb be useful and concise.
People who enjoy reading about people's travels and experiences are another common clientele for travel writers. Travel writing is remarkably similar to traditional journalism when viewed through the lenses of geography, culture, history, and religion.
Why not use your time away from home to market your writing talents as a freelance travel writer to online and print publications?
Depending on your experience and expertise, travel writing can pay anywhere from $0.04 cents per word to $0.15 or more per word.
To begin, all you need to do is sign up for a service like Upwork and begin bidding on writing gigs as they become available.
SolidGigs, Fiverr.com, and the ProBlogger.com jobs board are all places you can join up to write for or keep an eye out for writing opportunities.
Construct a client base as soon as possible and amass as many five-star evaluations as possible so that new work can always be brought to you.
2. Tour Guide
Consider working as a walking tour guide if you enjoy acquiring new knowledge about the locations you explore and passing on that information to other people who are also traveling.
Suppose you have a lot of knowledge about the location you will visit. In that case, you can easily plan a route, market your trip online with some of the larger tour operators or the local visitor center offices, and then establish a link for individuals to book it.
You have the option of charging immediately or charging at a later time; either way, your audience should be so impressed that they cannot resist paying you in gold.
3. Flight Attendant
Becoming a flight attendant is among the best careers available to people seeking how to get paid to travel globally.
Flight attendants usually gain experience working on domestic flights before going on to more coveted foreign routes, frequently involving travel to more exotic locations.
You and your family can travel for free if you work as a flight attendant and receive other flying-related advantages. You will have the opportunity to visit various exotic locations as part of your job.
The requirements to become a flight attendant vary from airline to airline, but in general, you need to be physically healthy enough to stand for extended periods and help passengers with their luggage. A background working with customers is another desirable quality to have.
4. Yacht Worker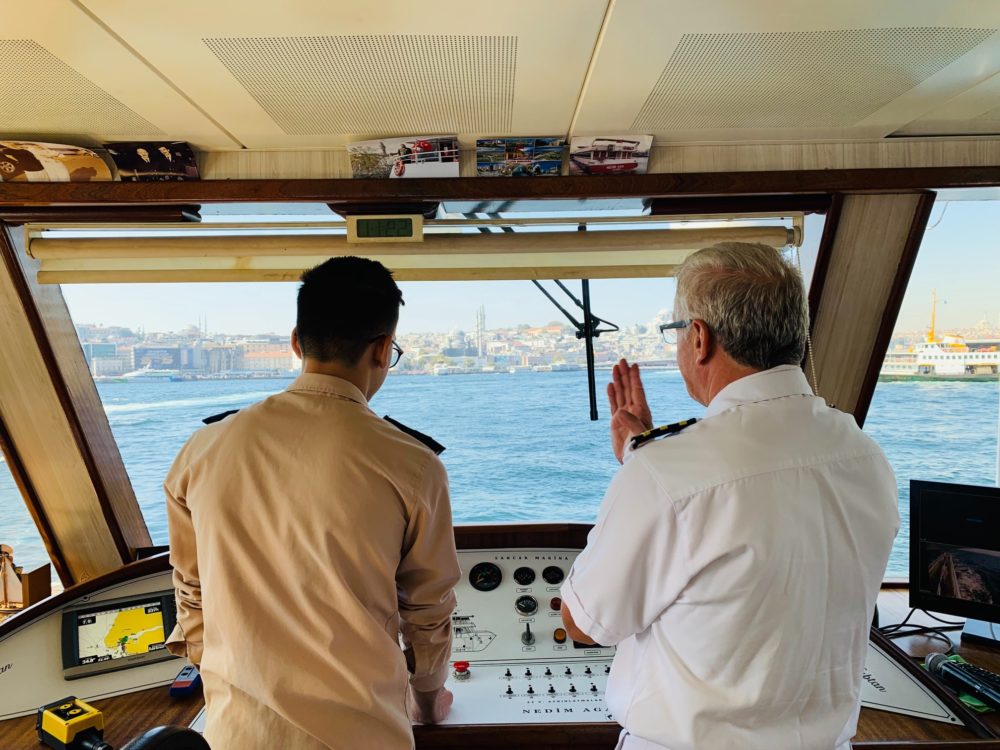 This is a challenging yet rewarding way to tour the world and see the sights. Working on a yacht has solved many issues for people struggling on how to get paid to travel worldwide.
Depending on the guests' needs, you may work on a superyacht in various capacities, including as a deckhand, steward, chef, nanny, or teacher.
To get started, you will need a valid medical certificate for ENG1 and some fundamental safety certifications, such as the STCW certification. This certification is necessary for anyone who wants to work on a commercial vessel longer than 24 meters. (The type of qualification required of you will depend on the position aboard the yacht for which you are seeking.)
Many people work aboard superyachts, and even though it can be a glamorous lifestyle, consisting of rubbing elbows with the affluent and famous and traveling to some of the most beautiful sites across the globe, it is hard work.
It's possible that working aboard a yacht with an amazing captain and crew could be the most enjoyable job you've ever had. Things can go from bad to worse very quickly if you aren't getting along with the other crew members and you get unfavorable guests.
Before beginning this line of employment, you should ensure that you have done all of the research necessary and that you are well-prepared for any contingency.
5. Consultant
Working as a professional consultant can provide an excellent opportunity to see the world.
You will work on projects with clients located all over the country and even the world if you decide to pursue a career as a consultant. Consultants will normally be on the move every Monday through Thursday during a project.
This is an excellent method to build up airline miles and hotel points while at the same time getting out and doing some sightseeing at the same time.
You will normally require a bachelor's degree in a field such as business, economics, or marketing to work as a consultant.
6. Travel agent
Some specialize in pleasure travel, and others specialize in business travel. Both options are wonderful careers for folks who enjoy being on the move.
Brokers specializing in leisure travel sell trips to individuals, whereas corporate travel agents arrange business itineraries.
Hotels, flights, and holiday packages can all be discounted when booked through a travel agent. They might also receive the opportunity to go on FAM tours, also known as familiarization trips, to gain more knowledge about the locations they are selling.
7. Virtual Assistant
One of the best careers for people who enjoy traveling is to become a virtual assistant because it allows them to work from anywhere in the world and on their terms regarding their work schedule. This paves the way for you to live the lifestyle of a digital nomad, where you travel the world while working from your computer wherever you are.
As a virtual assistant, often known as a VA, you can offer a wide variety of services to clients, including management of social media platforms, bookkeeping, freelance writing, and management of email communications, amongst others.
You are responsible for finding your clients as a self-employed virtual assistant. Fortunately, there is a significant need for virtual assistants, so you should have no trouble finding plenty of work.
8. Travel Nurse
If you are considering a career in nursing and enjoy exploring new places, you should consider being a travel nurse.
A degree in nursing from an accredited school is required to work as a travel nurse (registered nurse.) Then you are qualified to apply for jobs, which can last anywhere from one to thirteen weeks at a time.
9. Guidebook Author
Why not turn your passion for writing about the places you go and what you do into a series of travel guides if you enjoy documenting your adventures?
You can publish your books using the Amazon KDP program or generate your print-on-demand publications using a platform like luluexpress.com and market your guidebooks on your webpage.
Amazon is a terrific research tool that can tell you what kinds of guidebooks are selling well. You can use this information to choose which ones to write.
Then, organize your next trip to center around creating your book. During this trip, visit, evaluate, and write about the locations you want to share.
Lay your book together, have a fantastic cover designed for it, and then either publish it to one of the platforms that cater to book sales or save it as a PDF that customers can download after purchasing your book.
10. Travel videographer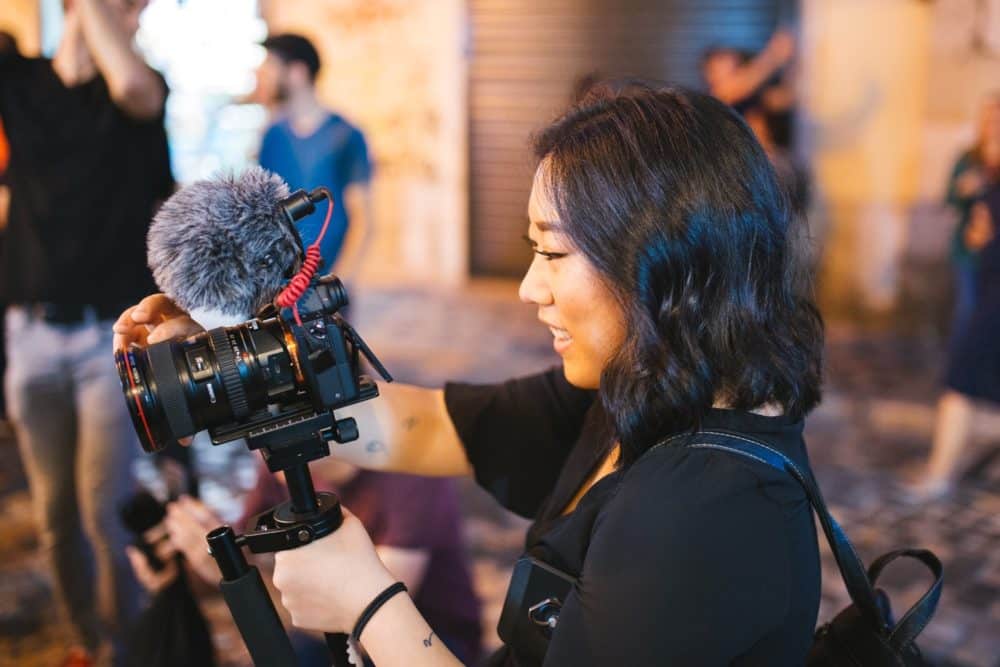 Do you enjoy creating videos and editing them in your spare time? If this describes you, a job as a travel videographer may be the perfect fit for you.
As a videographer, there are two different ways for you to make money while you are on the road:
You should create films for your own social media channels, work on growing a following, and become a travel influencer.
Showcase your outstanding trip movies online, and hotels and other travel companies will pay you to create promotional videos for them.
If you are skilled in drone videography, that would be even better because it is the most popular form of videography nowadays.
To get started, record and edit several high-quality films when traveling around different places.
After publishing those films on your website or social media accounts, you can use them to begin to interact with and expand your following. Alternatively, you can email links to your social media accounts to various hotels and travel firms to secure any available paid work.
You may also offer to record a video advertisement in exchange for a free or discounted stay or trip by stating that you would want to do so in exchange for the opportunity.
To put it another way, you are not getting paid to travel in this manner, yet, if you can travel by exchanging your services for transportation and lodging, it is essentially the same thing.
11. Travel Photographer
Are you looking for channels on how to get paid to travel? Becoming a travel photographer, much like a travel videographer, is an excellent way to make money while traveling worldwide.
Again, you can either use your photography abilities to establish a following and become an influential figure in the travel industry, or you may sell your services to hotels and other travel organizations.
Nevertheless, other than selling your photographs, there are a few other possibilities for you to profit from your hobby.
A few examples of them are as follows:
Create a travel blog where you discuss both the destinations you visit and the pictures you take while there.
Constructing and peddling travel photography tutorials.
Making money by providing your expertise to other blogs, media outlets, or tour operators.
Creating and expanding an online print-on-demand shop using your photographs.
12. Travel Influencer
You may grow and build a massive audience that loves to follow your travels even with subpar filming and photography skills if you tell stories and share great experiences from places worldwide.
Get started with your social media expansion by selecting the platform where you will be most active and then beginning to share relevant content like photos, videos, and updates.
Maintain a regular posting schedule and active interaction with your growing audience.
Give out a freebie or make some fun travel quizzes to start creating your email list of subscribers if you don't want to rely solely on social media for expansion.
As your business expands, you'll be able to use your subscriber list to send out things like affiliate travel deals, information on new items, and word about related channels.
13. Brand Ambassador
If you have a large social media following or run a popular travel podcast or blog, this will come more easily to you.
To put it simply, you act as a spokesperson for a business that employs you to increase its brand's visibility in the public eye.
Suppose you've amassed a sizable following due to your travels and are confident that you can add significant value to a brand that speaks to your followers. In that case, you should contact that company to inquire about potential collaboration opportunities.
They may give you a flat fee for promoting their business, propose a product co-creation partnership, or provide you with a referral link that will pay you a commission for every purchase made by a viewer of your post who clicks on it.
14. Affiliate Marketer
How to get paid to travel is a big concern to many individuals nowadays, right? One viable option for making money in the digital space is to enter the affiliate marketing industry. Making a promotional website to advertise a different company's goods is a common tactic.
After launching a website, you should look for things you're excited to promote to your audience. You will earn a commission on any consumer sales directly from your marketing efforts.
There are many opportunities for growth and success in the affiliate marketing industry. For example, it has low barriers to entry and can grow quickly. However, you must find the right affiliate marketing program for your needs.
15. YouTuber
Are you a digital nomad looking for ways on how to get paid to travel? Digital nomads with the right mindset can have much fun and make money with YouTubing.
However, while making travel videos might seem the most sensible option, it's not your only one (and it might even "destroy" travel for you). An online channel can be created for any topic of interest.
But much like blogging, if you want to make any money at it, you must put in a lot of work at the outset. To join YouTube's monetization program and earn money from your videos, you need at least 1,000 subscribers. Nothing of the sort happens instantly.
Of course, monetizing your videos with ads isn't the only option for bringing in cash with YouTube. Promoting your goods and services on your channel is another viable option (or affiliate products).
Next Steps to start making money while traveling
Do you want to know how to get paid to travel as a freelancer? One might find several compensated travel opportunities in the job market. Jobs in this category range from blogging and destination marketing to photography, writing, networking, and social media influence.
Hopefully, this list has given you ideas on how to get paid to travel. Have fun!
Keep the conversation going...
Over 10,000 of us are having daily conversations over in our free Facebook group and we'd love to see you there. Join us!